Warning!
This post is in our archives. Links in this post may have been updated to point to similar cars available to bid on eBay.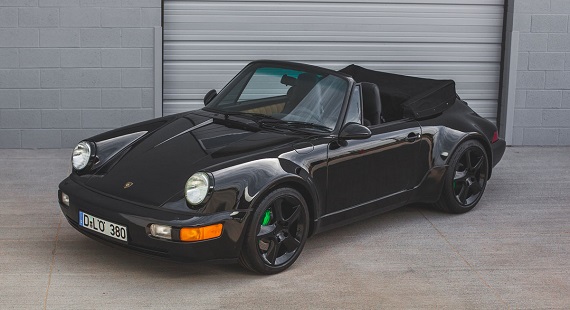 Have you been living under a rock? Then here's a news story – Porsche 911s are pretty hot in the marketplace right now. Consider yourself updated! For the rest of us, this is pretty old news. And by pretty old, I mean they've always been very expensive. Take this 1992 Porsche America Roadster, for example. In 1992, you'd have to plunk down $88,000 just for the base price. Most owners left dealers the best part of further $10,000 lighter. That translates to $151,000 or more today, and if you pop over to your Porsche configuration tool it won't take you long to realize that amount buys you a lot of convertible Porsche today; you're only about $20,000 away from the base price on the Turbo. Yet underneath the bulging exterior of the America Roadster was a standard horizontally-opposed 3.6 liter with no forced induction producing 247 horsepower. If you're counting, that's a little less than half what the new Turbo offers you.
So what did the America Roadster offer, then? Well, you got the look of a Turbo and limitless sky. You also got the brakes, suspension and wheels from the Turbo to help fill out those wide arches. But to really differentiate the model, Porsche decided to release only 250 of them to the public. That makes them about four times more rare than the already quite-infrequently seen Speedster model, and therefore pretty desirable in the collectable 964 spectrum today. Exclusivity of any special model 911 certainly makes them quite special and helps to separate collector examples from those who just pop down to the dealers to buy an off-the-shelf 911 Turbo: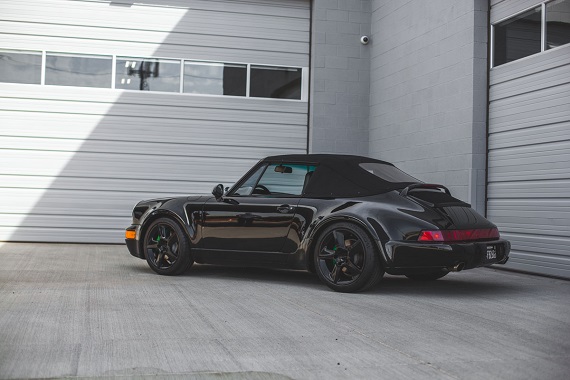 Year: 1992
Model: 911 America Roadster
Engine: 3.6 liter flat-6
Transmission: 5-speed manual
Mileage: 144,800 mi
Price: $69,900 Buy It Now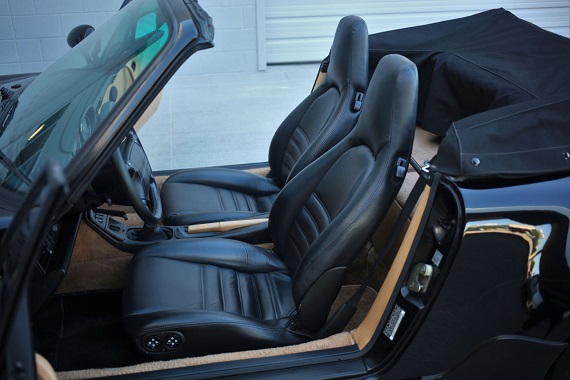 The Porsche America Roadster is one of the lowest production model cars that Porsche has ever made. Only 250 were made for the 1992 and 1993 model years. This low production makes the car collectible and helps the car keep it's value over time.

This car is a blast to drive. It is rare and it also looks fantastic. To me, if you want a great looking Porsche, make it a turbo bodied convertible. From Los Angeles to Chicago and from Las Vegas to Scottsdale, this America Roadster turns heads everywhere it has been.

The car has been extremely well maintained and it has not been driven hard, raced or on a track. I have books and records from the first check up to today. The car has not been smoked in and has always been garaged.

I have owned the car for over 10 years. It is my daily driver. Starts every time. This is a 3 owner car. I knew the car well before I bought it as the previous owner is a friend. He bought the car from the original California owner with just over 4,000 miles.

I bought the car with a little over 73,000 miles on it and it has about 144,800 miles now. To me, the car runs better than it did when I first purchased it in 2006. I have made a number of improvements to the exhaust system and the car comes with a custom Steve Wong programmed chip from 911chips.com I do have the car's original exhaust and chip.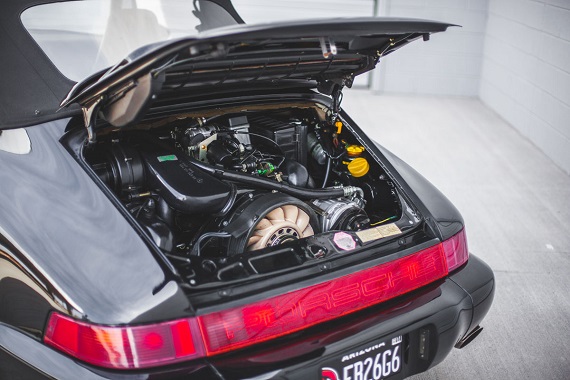 The seller is correct that most of the air-cooled limited models have proven to retain a large amount of their value and the America Roadster is no exception. We've seen low mile examples trade for $100,000, but that's not the case here because thankfully the seller has had the gumption to actually drive his collectable classic! I'd guess that the 70,000 miles he put on involved a lot of smiles and memories, but the condition of the car does not look worse for the wear. The well taken photographs show gleaming paintwork, a clean exterior, and an excellent condition leather. While admittedly there is some wear, it's would be easily overlooked even at a show and most would be more impressed with the condition once they spied the odometer.
The car wears 996 Turbo twists that fill out the wells nicely and continue the blacked-out theme. While I know that for many the Speedster nomenclature is more evocative, I really prefer the look of these widebody 964s to the chopped and hunchbacked Speedster, and I bet I'm not alone. Backing up the look of the car are stacks of receipts for maintenance for the entire life of the car. In many ways, it represents a rare opportunity to buy a great condition car at a discount thanks to more age-appropriate mileage. That number on the odometer will mean you're more inclined to do what the car was intended for, and the piece of mind in knowing that the car was loved and maintained along the way should make for many more smiles with the next owner.
-Carter