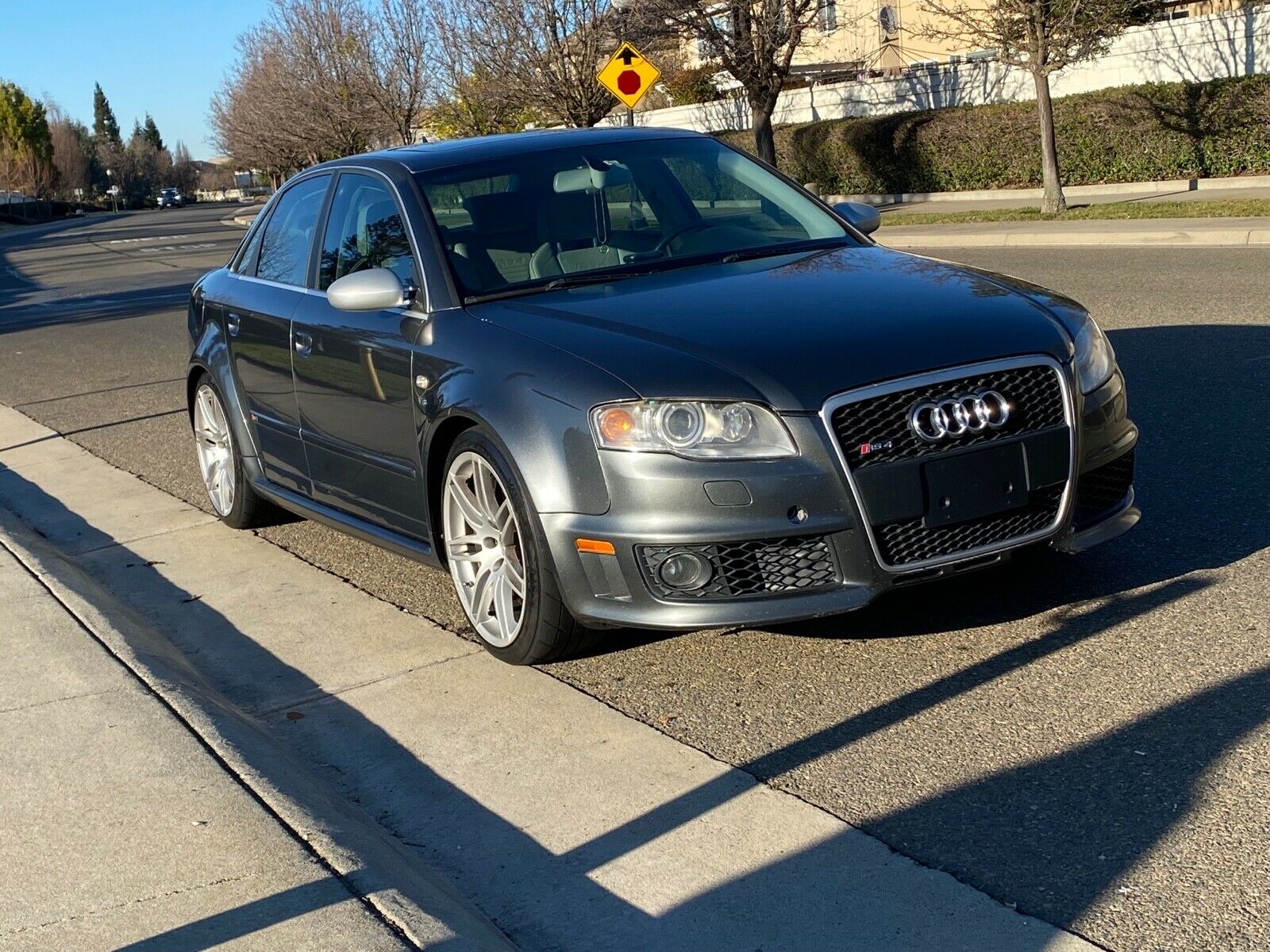 After B5 production ended, Audi continued to widen the pool for its small chassis. Joining the lineup for the B6 model was a new Cabriolet, and of course returning were the dynamic duo of the sedan and Avant models. Power now came from the BBK 4.2 liter 4 cam 40 valve all-aluminum V8. Fitting the motor into the small chassis necessitated dropping the belt drive in favor of the infamous rear-mounted chain. Still, though, with 340 horsepower on tap and weighed the same as the outgoing 250 horsepower V6 twin-turbo, with instant torque, the S4 seemed top of the heap. But it was still playing catch-up with the outgoing E46 M3, so when it came to the B7, Audi offered even more spunk, bringing for the first time after three generations their first top-tier offering in the small chassis – the RS4.
At the heart of the new addition to the fleet was, of course, a special motor. Dubbed the BNS, Audi ditched the 5 valve heads but added FSI direct fuel injection. In reality, little was shared or untouched between the seemingly similar 4.2 V8s in the S4 and RS4, but the result of the fiddling was impressive. The engineers at Ingolstadt managed to crank a 420 horsepower screamer out, and coupled with the revised, more rear-biased quattro drivetrain in the B7, a completely different beast was born.
Today's example comes from the 2007 model year and looks great in Daytona Gray Pearl Effect over the light gray interior – and it's about as cheap as I've seen one of these come to market, though there are a few reasons for that.
1 Comment