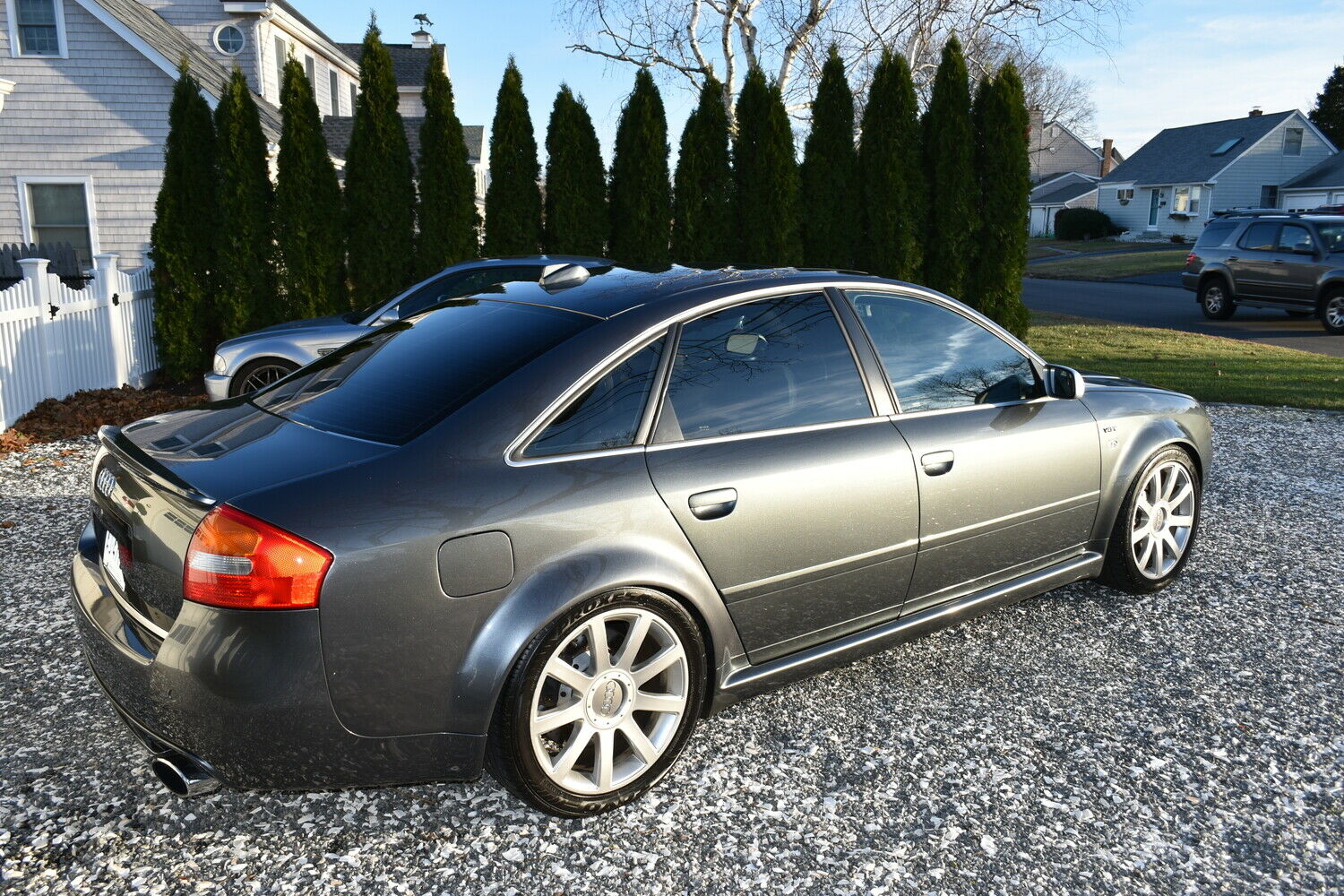 Throngs of U.S. Audi fans rejoiced when the news came that not only was the RS6 returning to this side of the Atlantic, it would be coming for the first time as an Avant. With nearly 600 hybrid horsepower on tap, it promises to be exactly the rocketship full of 5-door tech you'd expect from the company. But it will be interesting to see actual sales numbers after all the internet buzz dies down, because herein lies the problem with the RS6 Avant; if it is competing with the E63 S AMG Wagon (how could it not be?), it will sticker somewhere between $120,000 and $140,000 depending on options. Let's just say that it's safe to assume that's out of the reach of most of the people chastising Audi all over the Internet for not bringing it here to this point.
So is there a solution? Absolutely. There was already a perfectly good RS6 offered here two generations ago. And if you're willing to pony up roughly $40,000, you can have an Avant here. But today we're looking at a sedan, because 1) they're much more plentiful, 2) they're much more affordable, and 3) this one is turned up and should offer close to the performance of the inbound model. The seller claims this car produces 620 horsepower and 750 lb.ft of torque. Oh, and I almost forgot quattro) it's a 6-speed manual swap, too: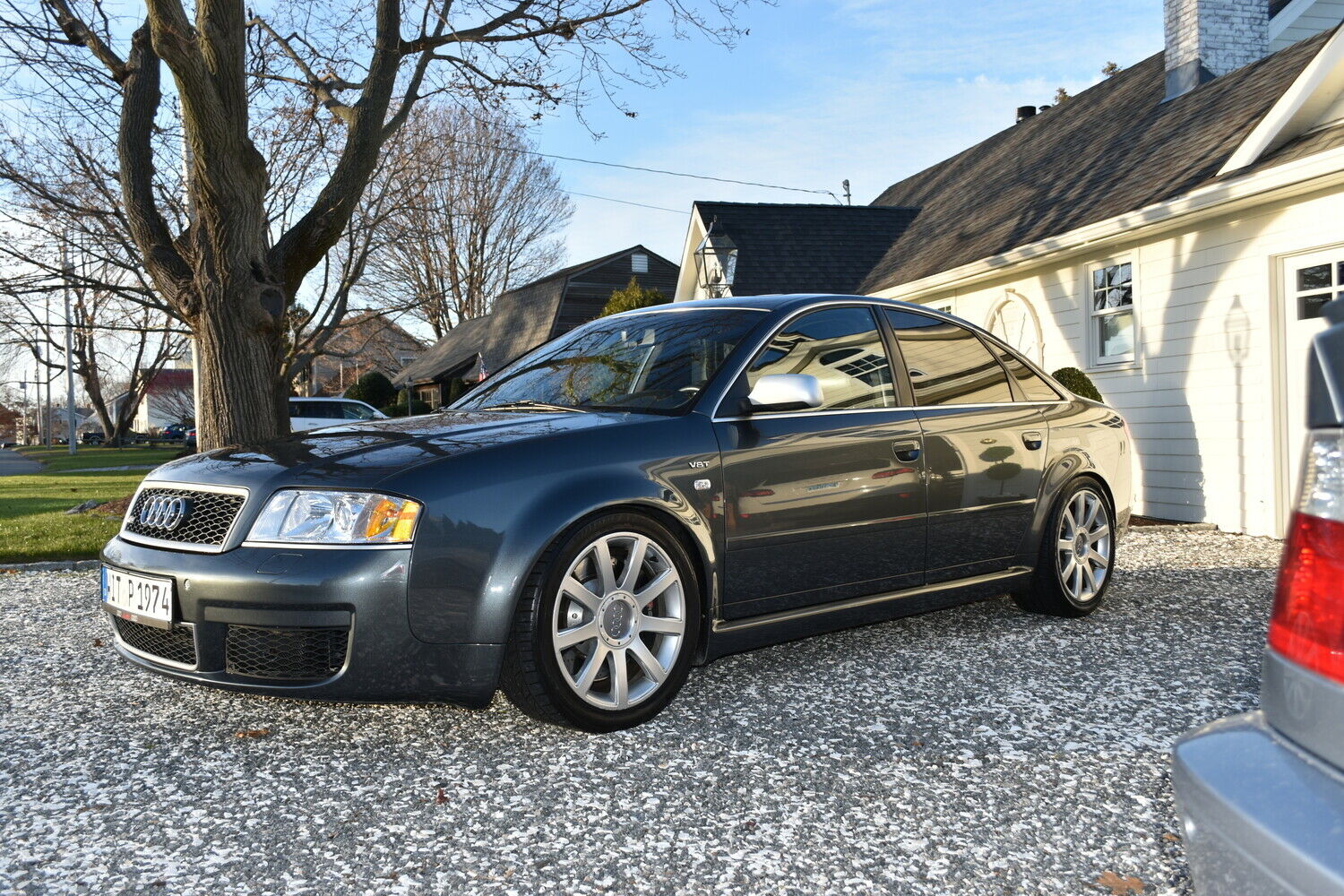 Year: 2003
Model: RS6
VIN: WUAPV54B13N904300
Engine: 4.2 liter twin-turbocharged V8
Transmission: 6-speed manual
Mileage: 97,000 mi
Location: Fairfield, Connecticut
Price: $19,500 Buy It Now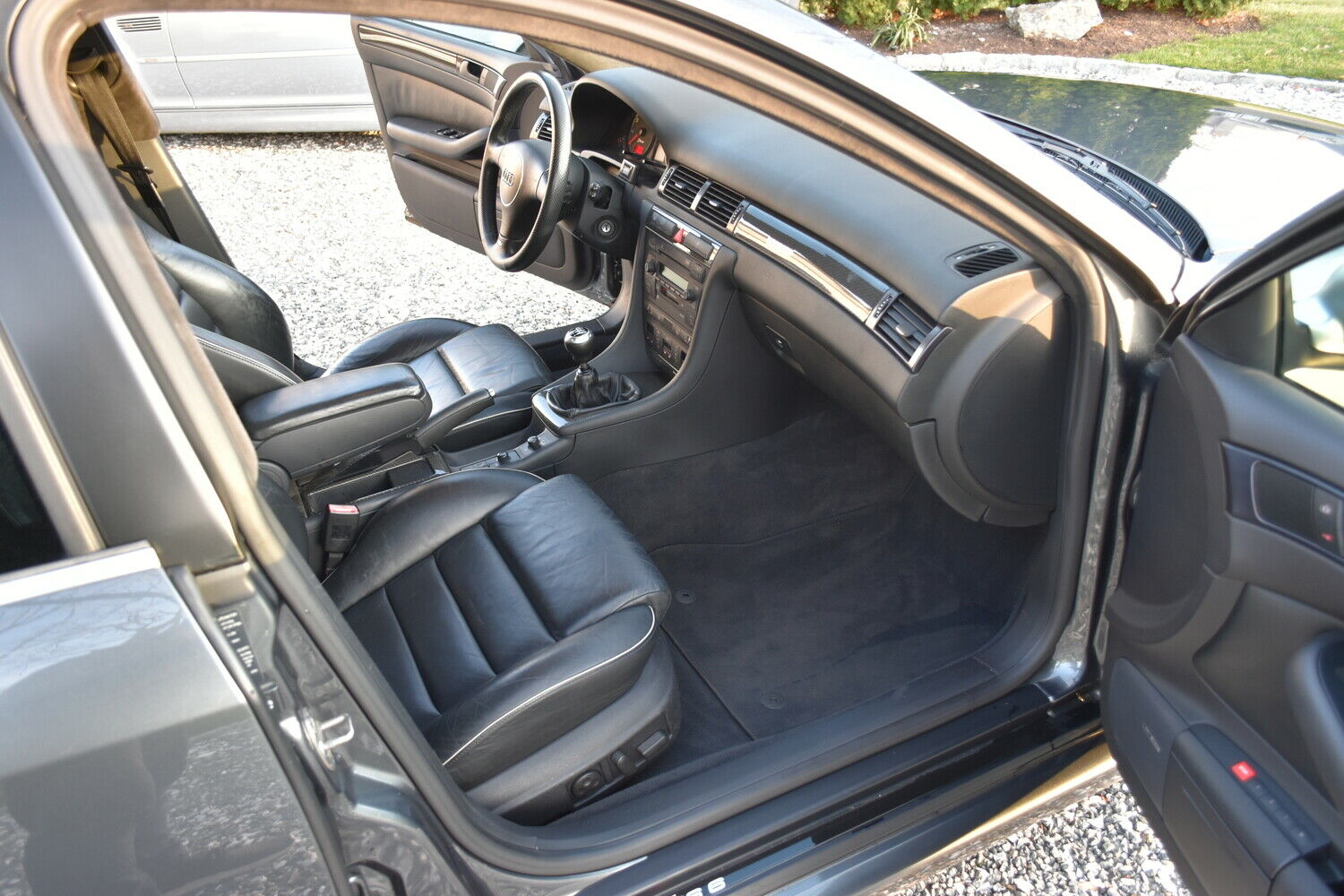 I bought this car 2 months ago with the intention of keeping it but need to upgrade my wifeís car so this has to go. This has to be one of the cleanest RS6ís. You can tell this vehicle was always garaged and loved. The paint is near perfect with not one ding or scratch. I just had it detailed in and out and the car has zero swirls. Interior was conditioned with Zymol Treat which is still absorbing so you may see that in some of the pictures on the leather. I have a folder with tons of receipts for regular maintenance and also all the upgrades. I took a ton of pictures so you can see the beautiful condition. The car pulls like a freight train but is also very smooth. It is addicting to say the least. The video is about half throttle.

Timing Belt Service done at 89K Miles when manual transmission swap was done

All of the aluminum trim is in perfect condition as well as the rubber trim

***The traction control light and abs light are on (this is due to the manual swap and I am told can be tuned out but it never bothered the previous owner)

The car has all 4 keys that came with it and all are in perfect condition.

Zero accidents (Carfax in picture link)

No Dead Pixels on any of the displays

Please ask any questions and feel free to reach out via text or call 203-610-0869. My name is Chris

Link to Pictures: https://stuttgart.smugmug.com/2003-Audi-RS6-6-Speed/

Link to Video: https://www.youtube.com/watch?v=BC045_9UaFk

Here is a list of notable upgrades, factory options, and major maintenance:

∑ Original window sticker

∑ Certified Pre-Owned car with all dealer records

∑ See pictures there is one 20k receipt for all the engine work that was done at 75k miles

∑ Brand New OEM Headlights 2K Miles Ago

∑ Full O1E Manual Swap @89k miles by Steve Kendrich (well-known for perfecting the manual swap on these cars)

∑ South Bend 6 Puck Stage 4 Clutch done when manual swap occurred at 89k miles

∑ Blauch Hybrid Turbos

∑ Wagner Intercoolers

∑ Turbo Timer

∑ Enhanced front brake cooling with air ducts and shields from VW Phaeton

∑ Front and rear brake rotors and pads 5k miles ago

∑ KW V3 Coilover Suspension

∑ Milltek Exhaust

∑ Snow Performance Methanol Injection

∑ Hotchkis Sway Bars Front and Rear

∑ New Upper control arms front

∑ New adjustable control arms lower

∑ Inner CV joints and boots

∑ Replaced all vacuum hoses under intake manifold

∑ New coolant aux pump

∑ New suction valve under intake

∑ AC Freon change and charge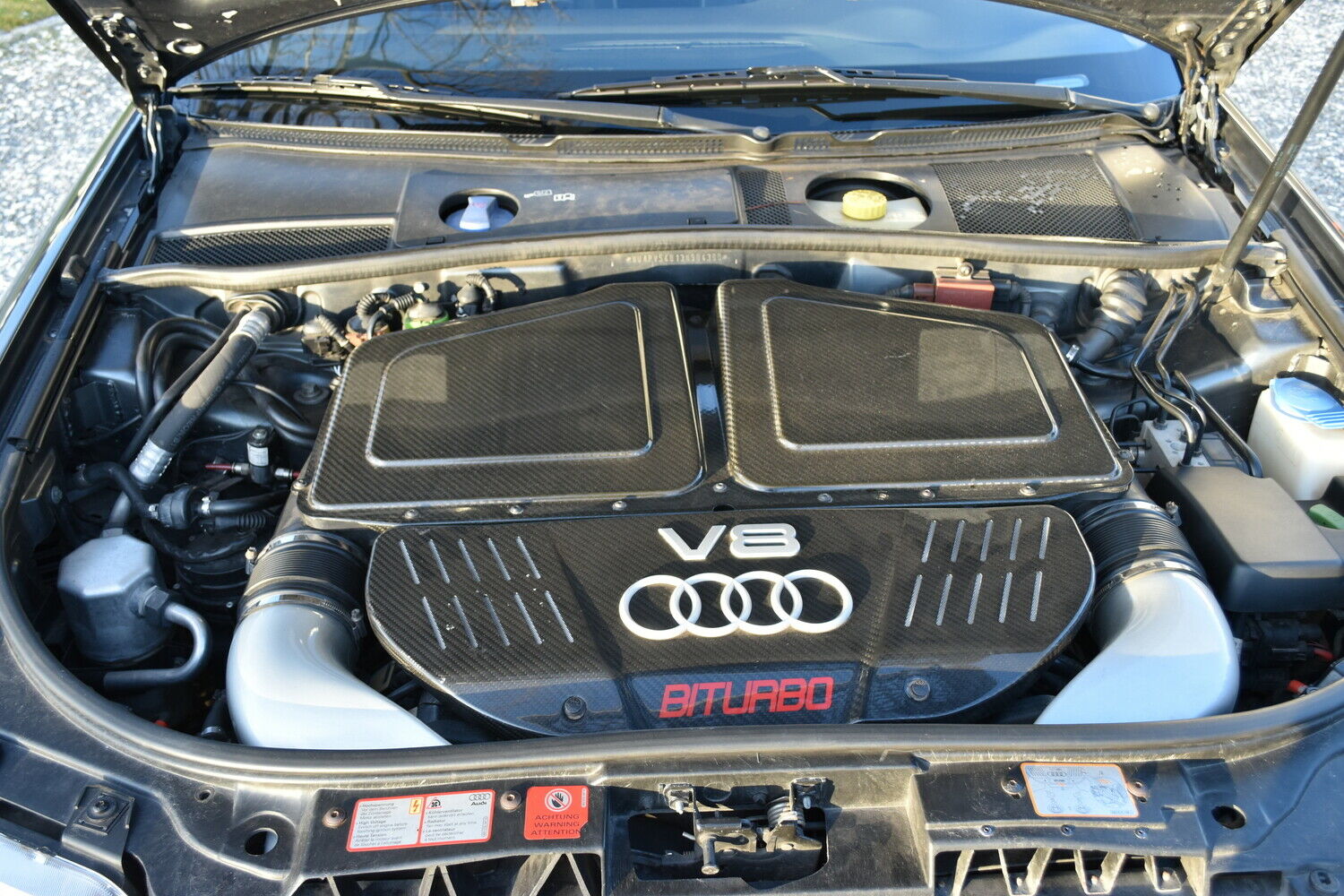 My immediate thought when I first saw this car was that it was same East Coast 6-speed I looked at over the summer. After all, how many 6-speed Daytona Gray Pearl Effect RS6s with 9x,xxx miles could there be in a 100 mile radius? Two, apparently. As with the last example, the execution looks really slick here and condition appears to be top-notch. With a Porsche Cayenne Turbo, BMW M3 and Audi A8 hanging in the picture framing, this car is clearly coming from an enthusiast and a particular one at that.
So why flip it so quickly? I think there might be a clue in the listing. I bet the seller bought the car with the same story – that the ABS light could be programmed out. But according to the Connecticut DMV, the car will not pass inspection with an ABS light on. Programming the ABS can be done via VAGCOM and is required for the 6-speed manual swap – a shop like Coventry Motorcar in Connecticut is already versed in this and it makes me wonder why it hasn't been done assuming nothing is wrong with the system. The second problem is the price; as with the new RS6 Avant, the list of buyers lining up to drop over $20,000 on a nearly 17 year-old Audis is really quite small. The last example I looked at started at $28,500 and a month later was down to $20,000 with seemingly few sympathetic to the performance envelope and work that went into the swap. I think the same is the case here, especially with a potentially un-inspectable example.
-Carter