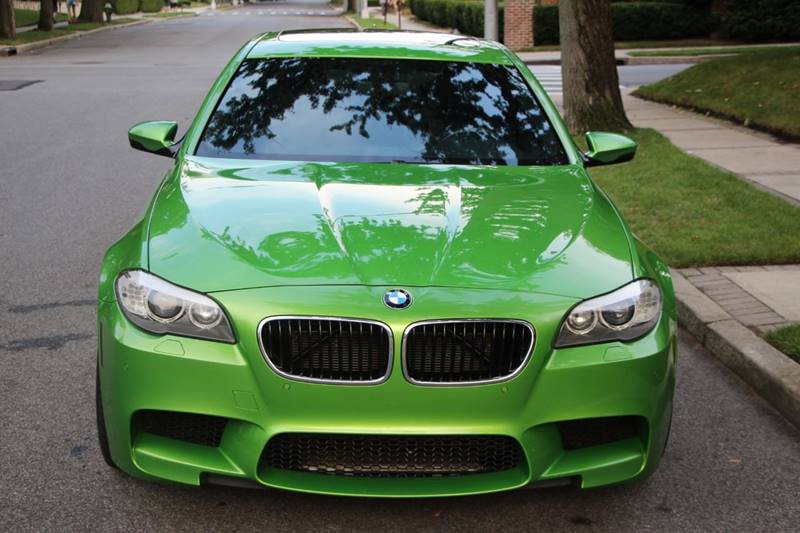 If I'm honest, most newer cars bore me. I'm much more excited to see a clean '85 GTI than I am to see a modern M anything, frankly. I don't live in the most expensive or opulent area in the world, yet within a shockingly short drive from me there are several new M3s, M4s, M5s and the like being daily driven. It's not unusual for a Ferrari or Lamborghini to roar by my house. Porsches are downright commonplace. Please understand, this is not intended to elevate my status as a braggart. But when I was a child you just didn't see these things, and I grew up very close to where I live now. I still remember the excitement of egging my father on as he chased a Ferrari 308 down the highway just so that I could get a closer look. My son doesn't even turn his head when the multiple 488s cruise by.
I'm not just spouting off a baseless 'back in my day' statement as I shake my fist towards the clouds. I was a bit older than my son is now when the E28 M5 launched. 1,340 were shipped to the United States. The same was roughly true of the replacement E34; 1,678 shipped here. Then the markets went wild; 9,992 E39s, 9,491 E60s and 8,088 F10s. While they've steadily been losing ground to the growing field of competition and fast SUVs, the fact is they're far more common than their ancestors. So how do you stand apart from the crowd? Well, BMW's Individual options are certain to assist: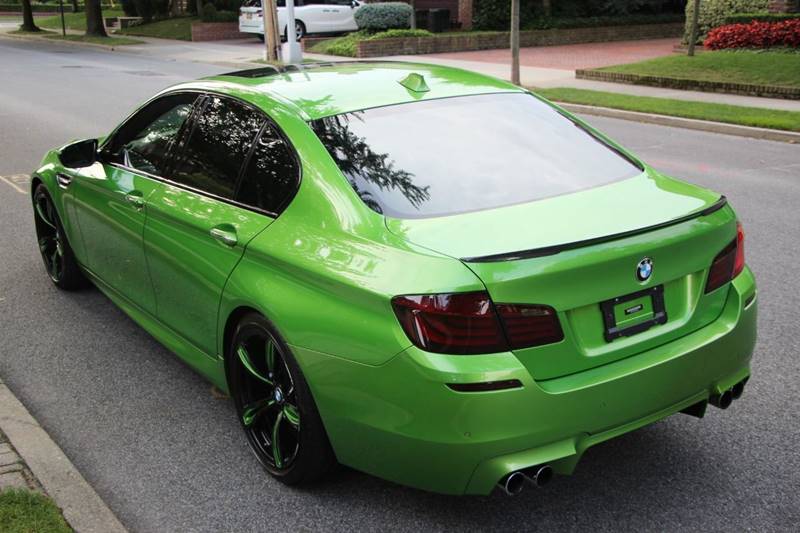 Year: 2013
Model: M5
VIN: WBSFV9C54DD096438
Engine: 4.4 liter twin-turbocharged V8
Transmission: 7-speed M-DCT dual clutch semi-automatic
Mileage: 95,100 mi
Location: Brooklyn, New York
Price: $33,900 Buy It Now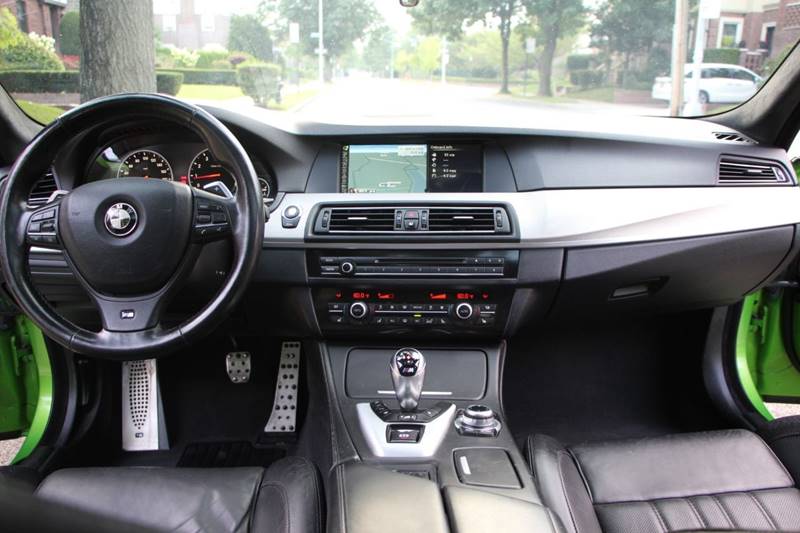 GORGEOUS 2013 BMW M5 WITH 95100 ORIGINAL MILES. AMAZING INDIVIDUAL SPECIAL ORDERED JADE GREEN METALLIC OVER BLACK MERINO LEATHER INTERIOR & ALUMINUM TRIM, FULLY LOADED M5 WITH EVERY POSSIBLE OPTION, OVER $100K ORIGINAL STICKER : EXECUTIVE PKG, DRIVER ASSISTANCE PKG, HEATING STEERING WHEEL, HEAD UP DISPLAY, POWER TRUNK, COMFORT ACCESS KEYLESS ENTRY, KEYLESS GO, SOFT-CLOSE AUTOMATIC DOORS, POWER REAR SUNSHADE, MANUAL REAR SIDE SHADES, ACTIVE/MASSAGE/HEATED/COOLED FRONT SEATS, HEATED SEATS, REAR CLIMATE CONTROL, 20" M LIGHT ALLOY WHEELS, PARK DISTANCE CONTROL, NAVIGATION, XENON LED LIGHTS, BLUETOOTH. THIS BEAUTIFUL 560HP BEAST IS IN IMMACULATE CONDITION, DRIVES ABSOLUTELY BRAND NEW LIKE A ROCKET, HAS NO ANY ISSUES. NEVER BEEN IN ANY ACCIDENTS, ALL ORIGINAL PAINT. ONLY FEW OF F10 M5 WAS PRODUCED IN JADE GREEN, DO NOT LOSE IT ! VERY IMPRESSIVE CAR, ONE OF KIND. CLEAN CARFAX REPORT, PERFECT HIGH SCORE AUTOCHECK. WE FINANCE. ANY CREDIT. WE DO TRADES. WARRANTY. WE SHIP ALL OVER 50 STATES AND WORLDWIDE PORTS.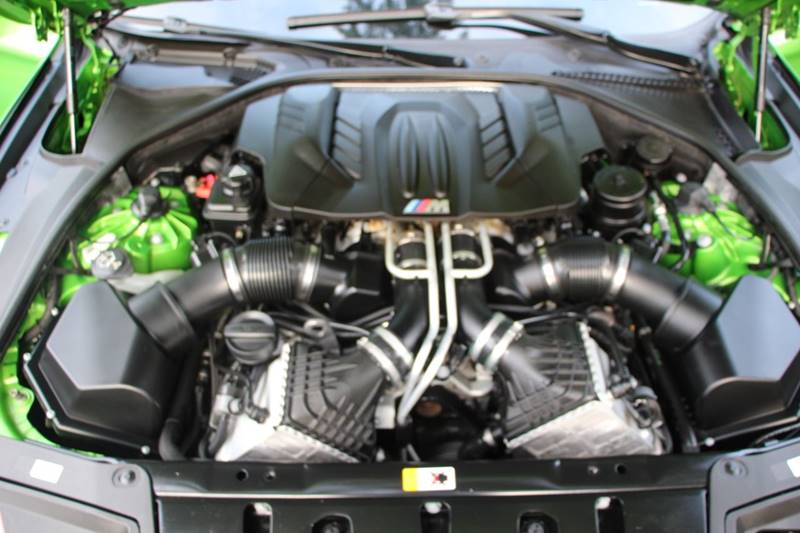 There are many reasons to consider the F10; performance from the 560 horsepower S63B44T0 is still on par with supercars, they're still fairly new in the grand scheme and as Andrew just noted, most newer cars don't suffer the post-100,000 mile German voodoo which beset earlier complicated cars. This example is also loaded to the hilt with all the tech you could possibly want. But, of course, what caught my attention was the Individual Java Green paint. This isn't the first time I looked at a Java BMW:
Believe it or else, there were more Individual paint F10 M5s produced (1,618) than E28 M5s imported. According to BMW registry, this is one of just two painted this color out of 426 Individuals imported. It's a really neat color that is very dynamic, but there's also a lot of M5 to cover with paint and I think it works a bit better on the M3. More unfortunate, it has some post-Dingolfing additions – the style 343s have had color-matching accents added and the taillights – three of them, at least – have had black tint applied. The dealer selling the car also has pretty horrible reviews if you're into paying attention to that sort of thing. And then there's the mileage; at 95,000, that's about 16,000 miles a year which isn't too much above average; but of course this is far from an average car. A thousand dollars less gets you into this equally fetching Sakhir Orange Metallic 2013 with half the mileage. The asking price here isn't wildly out of line with the market, but that same market is ripe with options in the low 30s so you'll want to do your homework.
-Carter