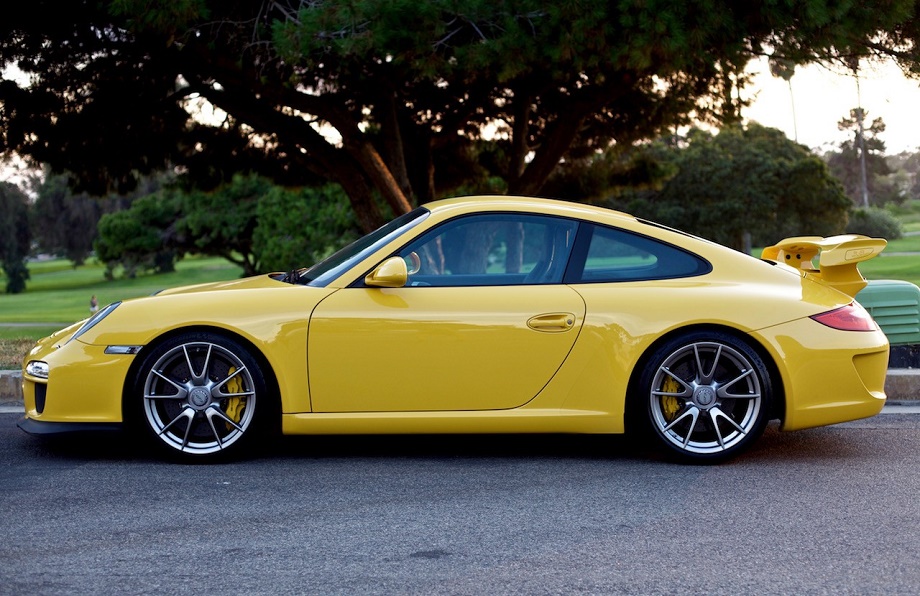 Update 10/15/18: This 911 GT3 sold for $135,000.
In truth I wasn't sure I should post this Speed Yellow 2010 Porsche 911 GT3. I just posted a Speed Yellow GT3 a couple days ago so this is a little redundant. However, that was a 996, while this is a 997 and this one just looks so good that I was finding it hard to move on to other options. I figured if I was this interested, then others might be as well.
The other reason I ultimately chose to feature this one was in terms of market. As we've seen prices for the 996 have moved up. In some cases those prices even eclipse what you'd be asked to pay for a 997. So anyone looking at a GT3 would do well to consider both options. This is up for auction without reserve so it should give us a nice window into where the market stands. (We also don't have to worry about an ultra-high reserve, more on that below.)
The 996 still is reputed to be the more pure of these two models, while the 997 is undeniably the better looking car. I like the 996 GT3's looks, but there is a way in which that is relative to other 996 models. The 997 GT3 and especially the 997.2 like we see here is on another level. This particular example shows off its good looks incredibly well.