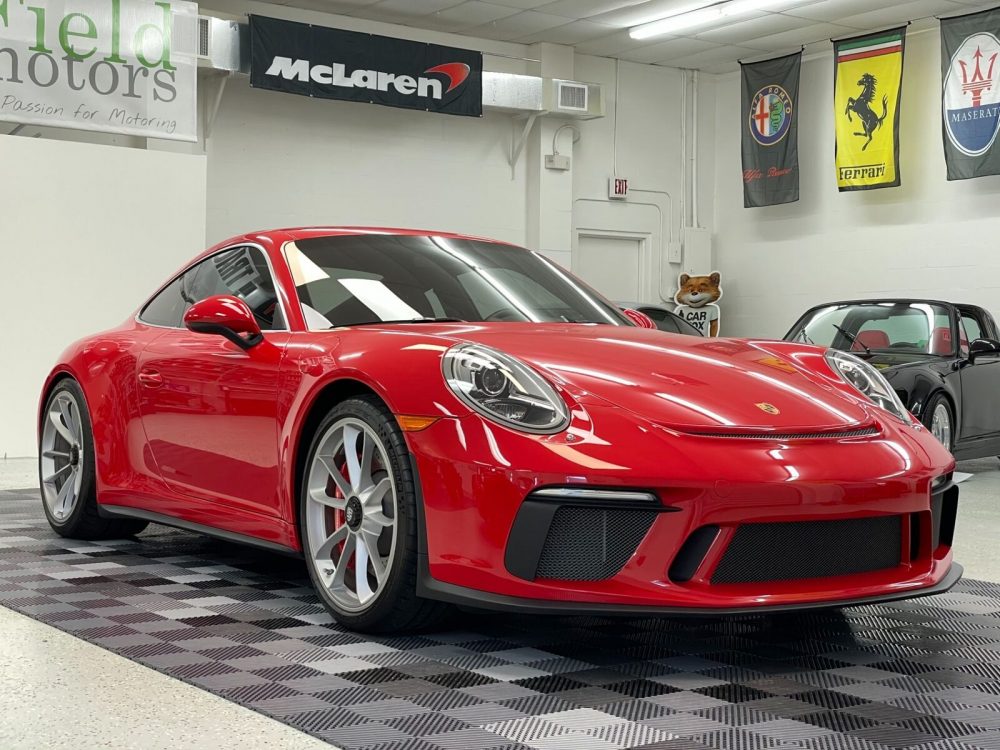 Last week's Porsche 911 GT3 RS 4.0 was about as close as you can get for an instant classic. I highly doubt any of them ever traded under sticker and probably never will. Is that typical? No, not even for 911s. They are simply too many of them and people always want new things. However, this is a newer 911 that while maybe won't double in price, they sure don't seem to be straying too far from sticker price. Hello, GT3 Touring.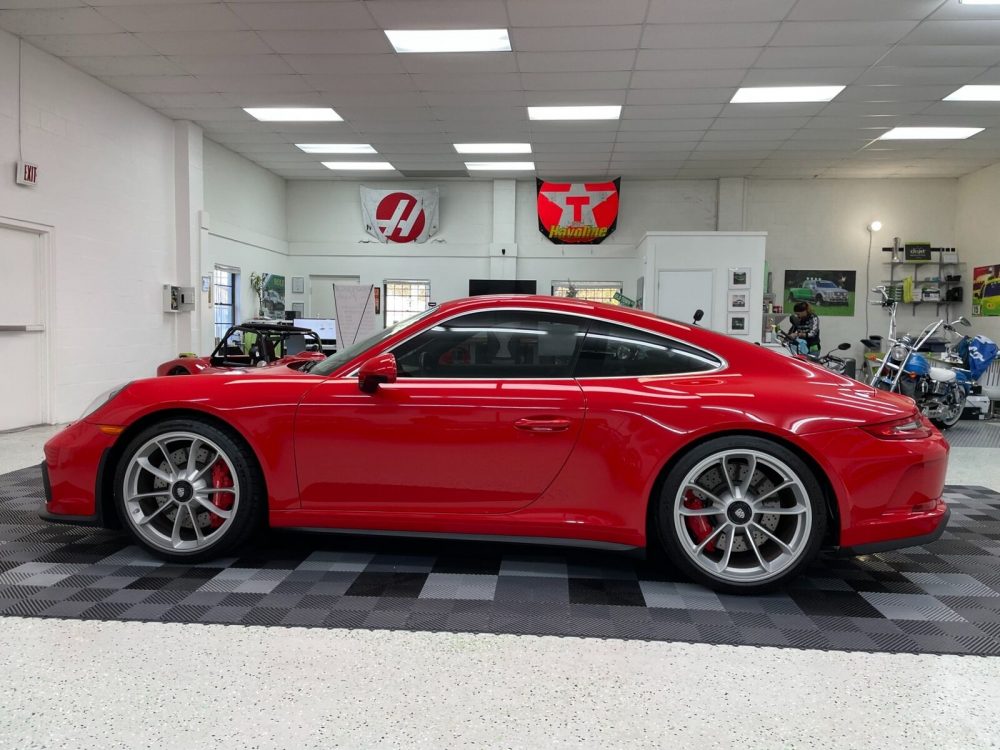 Year: 2018
Model: GT3
VIN: WP0AC2A95JS175970
Engine: 4.0 liter flat-6
Transmission: 6-speed manual
Mileage: 3,112 mi
Location: Safety Harbor, Florida
Price: $189,497 Buy It Now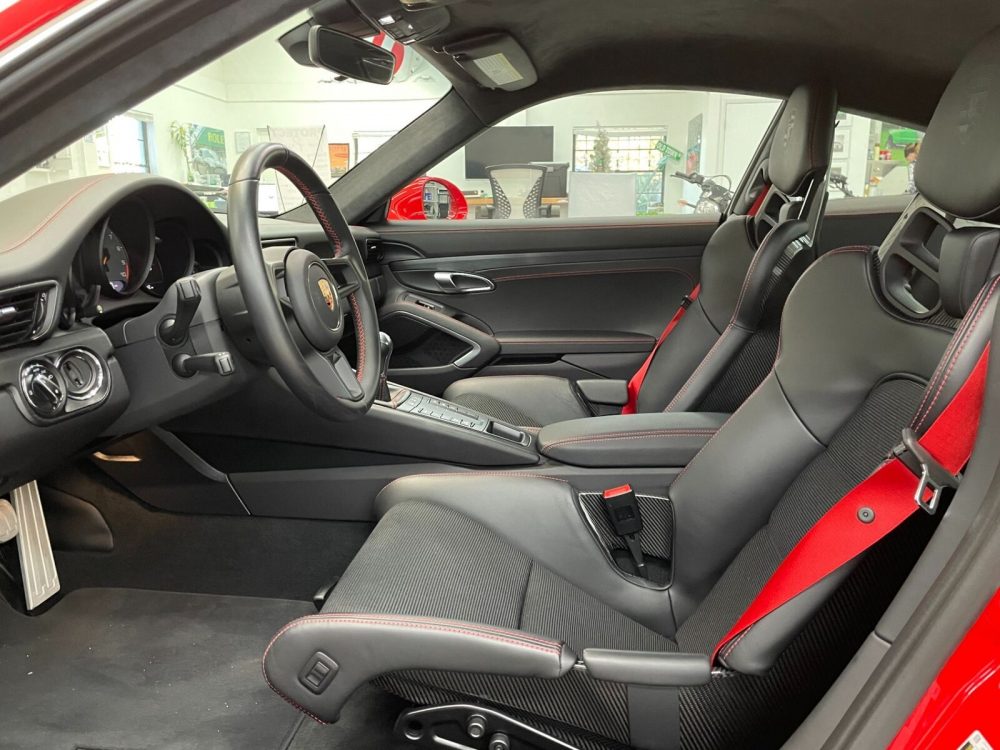 Arguably the finest car aver built by Porsche. The GT3 Touring is the ultimate purist's 911, 3 Pedals, 2 Seats and 0 Turbos! Naturally aspirated and manually shifted just like the Doctor ordered… This stunning example if finished in quintessential Guards Red over Black Interior. The whole of the exterior has been covered with paint protection film which has the additional protection of ceramic coating. You already know the rarity of this model and we can assure you this is a prime example. Do not delay as it is not an opportunity to you should chance on passing.We have long term financing and lease options available to allow you to leverage your capital while enjoying this automotive investment.032Touring Package039Touring Package in Black082Extended Range Fuel Tank, 23.7 gal34Leather Interior in Black with Cloth Seat Centers i.c.w. Touring Package and Red Stitching341Wheels Painted in Satin Aluminum43120′ 911 GT3 Wheels474Front axle lift system4866-speed GT Sport Manual Transmission498Deletion of Model Logo581Luggage net in passenger footwell749Leather Interior Stitching in Red810Floor Mats878Steering Wheel and Gear Lever/Selector in Black LeatherEFAPedals and footrest in AluminumG1Guards RedP11Full bucket seatsQR5Chrono Package with Preparation for Lap TriggerXSXSeat belts in Guards Red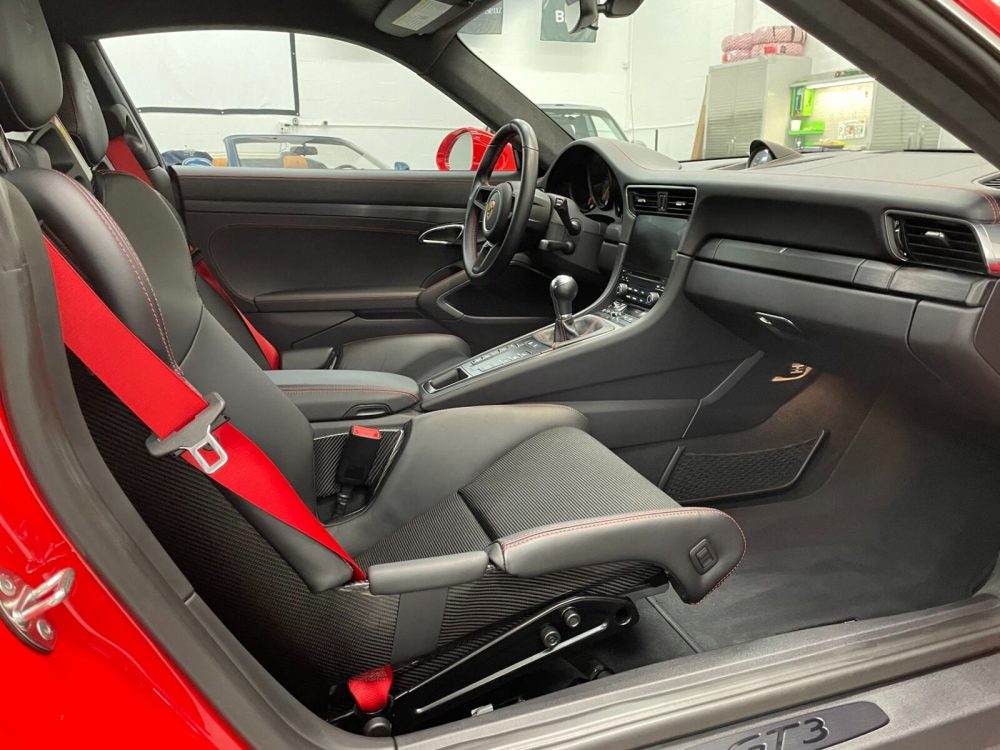 While the majority of the 911 GT3s and GT3 RSs have depreciated at some level, the GT3 Touring has not. Call it maybe the stealth body without the wing, but I think the reasoning behind this is that glorious 6-speed manual gearbox. Also take into consideration that there were somewhere between 700-800 of these cars built for the US market, so rarity is also coming into play. What does that mean? Price aren't moving. We are literally seeing that now with an example in San Diego that has blown past sticker price. This Guards Red example is Florida seems to be following that path.
Sticker price on this one was around $161,000 thanks to the some bigger options like the carbon bucket seats, front axle lift system, and Sport Chrono package. Now 3,000 miles later, $190,000. Not a bad ROI for something that is supposed to go down in value. It isn't just this car either as about a half dozen other Tourings have asking prices starting at $200,000 and going up. Time to buy? It certainly seems so. Rumor has it that the 992 GT2 won't be out until 2023, so we have a while to go on that car. If you have money, I think you'll be safe on these.
– Andrew