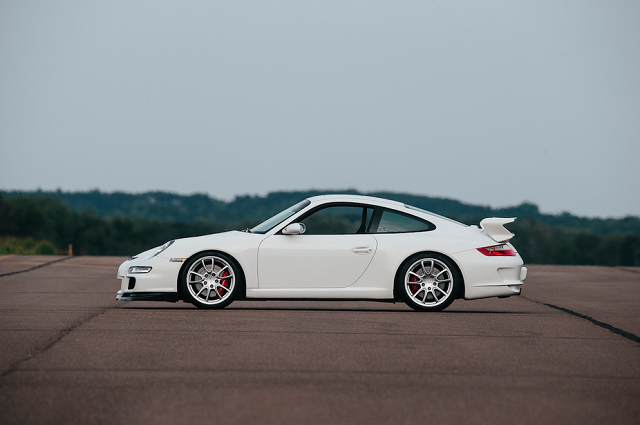 I have been featuring a lot of fairly expensive Porsches lately and my plan for this week was to feature a few that were of a more normal variety. The sort more people might think seriously about purchasing and could afford to do so. Unfortunately, I have immediately become distracted by this very pretty Carrara White 2007 Porsche 911 GT3. The asking price actually isn't that bad so in a way this does fit within the scope of my original plan, but a reasonably priced GT3 is still an expensive car so it isn't precisely what I had in mind. I just can't take my eyes off of it!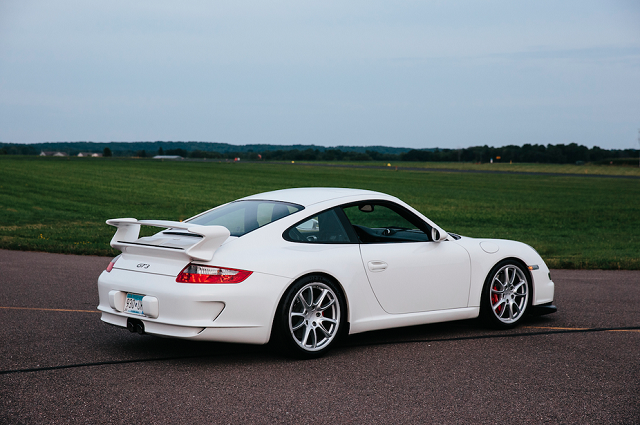 Year: 2007
Model: 911 GT3
Engine: 3.6 liter flat-6
Transmission: 6-speed manual
Mileage: 40,619 mi
Price: $97,000 Buy It Now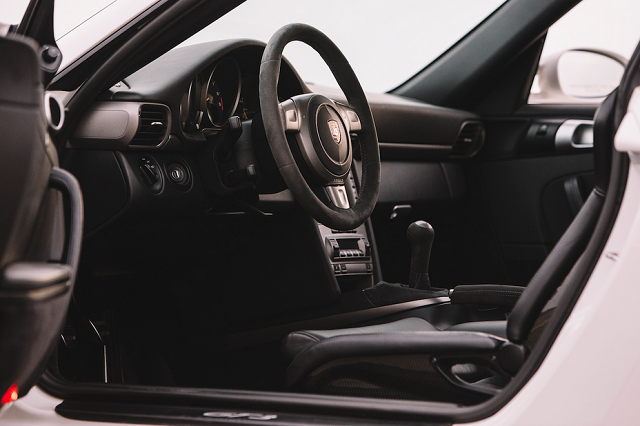 We are pleased to present this clean 2-owner Carrara White 2007 911 GT3 for a local client who currently resides out of state. The car has been in our care since it was purchased in February 2016. It is presently stored in a climate controlled garage with 40,619 miles.

Price with GT2 seats – $97,000
Price with stock GT3 seats -$89,000

The car has four (4) desirable upgrades, each of which is reversible:
-Factory leather GT2 carbon buckets
-Factory Porsche Motorsport GT3 Cup lip
-Factory clear corner markers (stock orange markers included with sale
-FVD side muffler bypass (stock mufflers included with sale)

A PPI performed by Minneapolis Porsche on 08/15/17 includes a perfect DME with zero over-revs in all ranges. We've changed the oil in 3,000mi intervals with factory recommended fluid and parts. A 40,000mi major service (plugs, fluids, filters, chassis lubrication) was recently completed as well.

As mentioned above, we're familiar with the car and would be happy to answer any car-related questions. Send us a PM or call (612) 547-9311 and we'll assist in connecting with the seller. Please visit this link for more images and additional information: https://www.311rs.com/current-inventory/2007-porsche-911-gt3/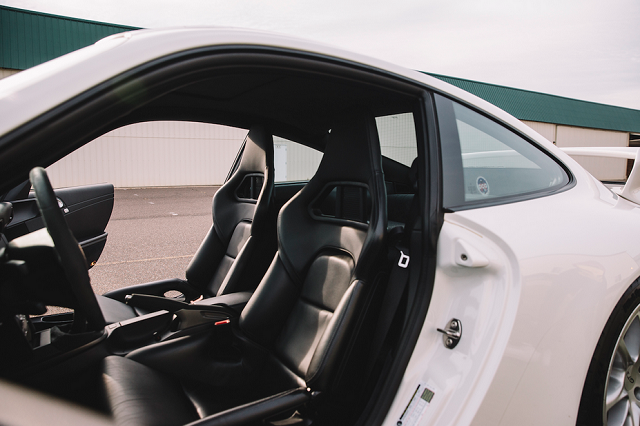 Like the last 997 GT3 I featured this isn't a super low-mileage example. It's been driven a good bit and it sounds like it has even seen a few track days. Yet here it sits still looking wonderful and well cared for. This is exactly the type of 911 we like to see as it's been enjoyed and pushed to its limits just as the engineers intended, but it doesn't look to have been abused. Of course, any car like this will need a PPI and that it has had some track time further emphasizes that need, but we can hope its mechanical state will be as rock solid as its looks.
I've said that I think white cars only work well on particular models and that for my tastes the appeal can be rather limited. This GT3 in Carrara White looks fantastic and I really like the way the red brake calipers are so easily accentuated. This wouldn't have been a color I'd expect to love, but here we are. As we can see it comes with a set of highly-desirable GT2 seats, though in this case there is a cost for those. The seller will knock $8K off the price if you'd prefer the standard GT3 seats. While $8K is a lot of money for a couple seats it does seem to be around the going rate, and based upon some ads may even be on the low end. Unless you really aren't a fan of the seats I'd think they're the way to go.
GT2 seats, a lovely looking GT3 to mount them in, and fantastic driving all for below six figures. It's not at a price that just anyone can afford, but overall it isn't too bad and should be well worth the investment.
-Rob