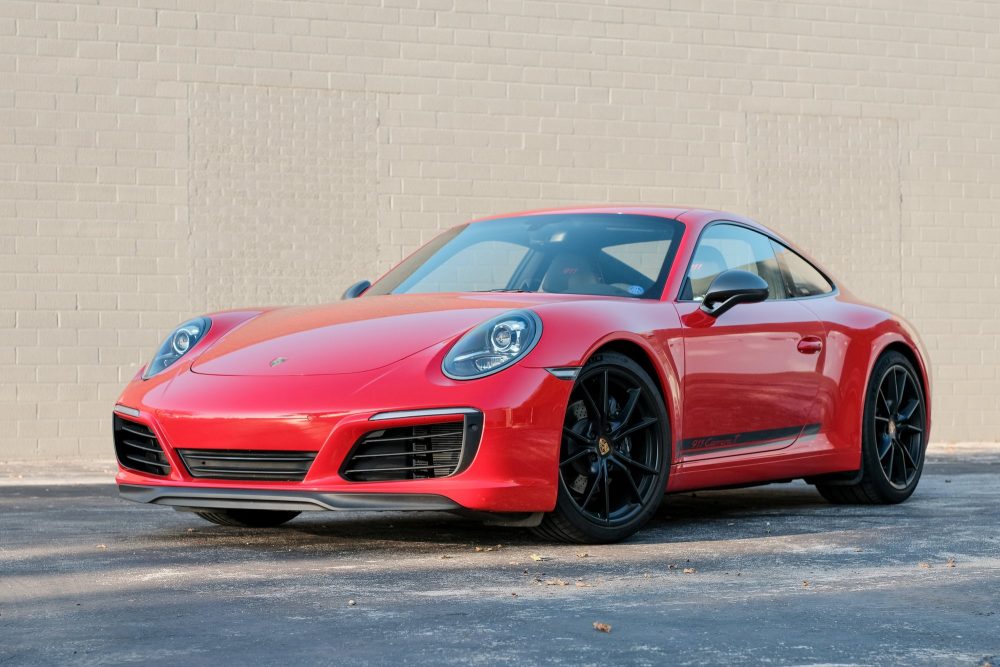 I'm a huge "Why buy this, when I can buy this for the same price?" kind of person. Very much so when it comes to cars. Obviously this can go very wrong when you need to spend $20,000 on a mini van for your family and you come home with a 2004 Maserati Coupe Cambiocorsa with the clutch hanging on for dear life. The next thing you know your writing a Craigslist ad with the first words being ***MUST SELL*** while calling your insurance company back to take the car off your policy. This kind of thinking isn't so bad when it comes to cars that are meant to be cars that you aren't hauling around your family to your mother-in-laws house. Case in point, Porsche 911.
The 991.2 Carrera 911 T was a car that Porsche certainly didn't have to build. I went over the specifics of them before when I looked at one back in February, but the short of it is the car is mash-up for parts across the 911 range meant to be an "enthusiast option." It slots in price wise between the Carrera and the Carrera S, and when looked at on paper, is a ton of a value when talking about new 911s. However, new 911s are still $100,000. So that brings me to never of ending question of do you buy this, or a boat load of other cars for around $100,000? Tough call in my eyes.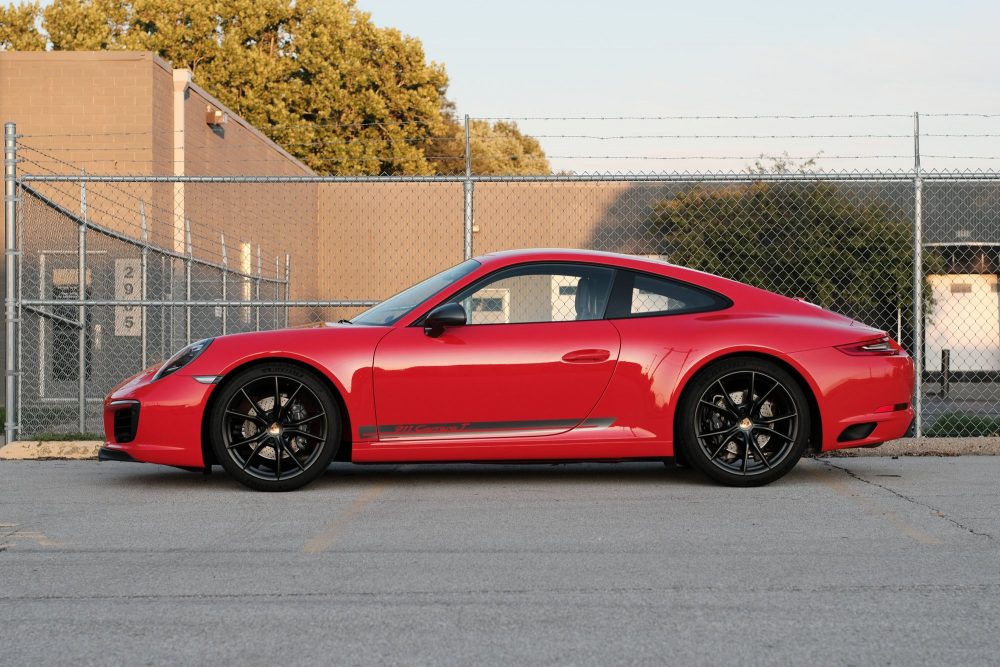 Year: 2018
Model: 911 Carrera T
VIN: WP0AA2A98JS106390
Engine: 3.0 liter twin-turbocharged flat-6
Transmission: 7-speed manual
Mileage: 7,850 mi
Location: Des Moines, Iowa
Price: $99,000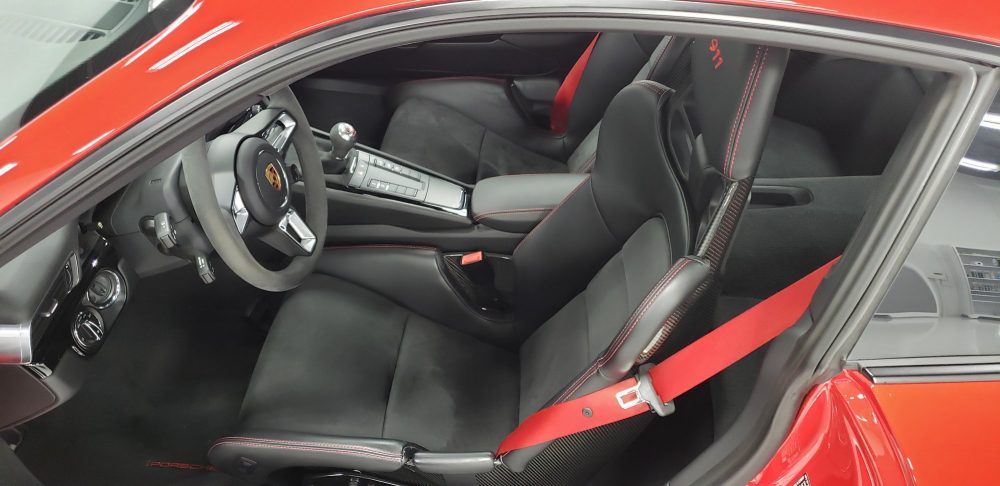 Hi All,

Up for sale is my first ever 911. Delivered to me in June of 2018. Unfortunately, my life plans have shifted and financial planning has shifted to the conservative side, so I am looking to sell this beautiful 911 that I was expecting to keep for a very long time.

The T was built to what I believe to be an enthusiasts spec. I wanted as lightweight as I could get while still checking all the boxes that made the T special. Along with the standard SPASM, PSE, lightweight rear glass, mechanical LSD, and short shift **** that you got standard with the T package, I got all the special options unlocked as well. Main highlights are Carbon buckets with Carrera T interior package, RAS, and sport chrono dial delete. I then added some bits that were specific to my taste that included satin black wheels, Bose sound, instrument dials in white, Alcantara interior package, bi-xenon PDLS, light design pack, and smoker's pack.

This car has been such a joy to drive and gives me a fantastic sense of theatre every time I drive it. I hate to sell, but the cards aren't there for me to keep it. Please let me know if you have any questions and thank you for looking.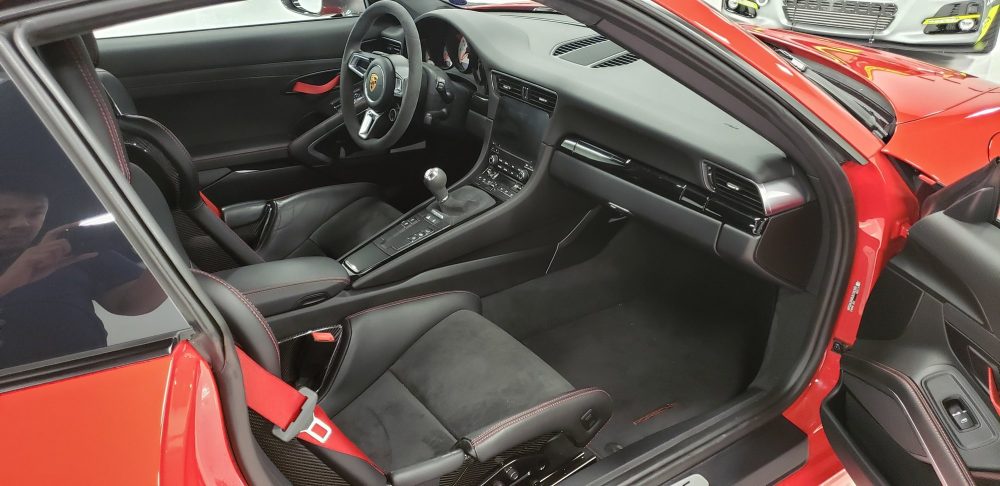 First I want to look at this 911 T up for sale in Iowa. It is a 2018 that is finished in Guards Red with the 7-speed manual. The sticker was $102,000, with $16,000 worth of options including the $5,200 sport bucket seats. The rest of the stuff is all pretty normal and it does have a rear axle steer which is a nice touch. Now, a year and 7,800 miles later, this car is right at $99,000 from a private seller. Look around at the Carrera T market, that seems reasonable considering you are getting the sport buckets. It does seem like the vast majority of these cars that weren't custom ordered have the standard seats, and I honestly I don't blame Porsche for that, because if you aren't a nimble person getting out of these can be a real chore. You can already see in the photo above that this car already has some wear on the lower side bolster. Thankfully there are some aftermarket bolster protectors to remedy that.
So for $99,000, this seems like a fair deal. However, the "Why buy this, when I can buy this for the same price?" comes into play. You can buy a 991.1 GT3 for $5,000 more than this 911 T. That isn't the only example trading for a hair over $100,000. The question boils do to what you actually want then. The T is a twin-turbo car with a 7-speed manual, while the GT3 is a naturally aspirated and a PDK car. In terms of deprecation, I think both cars will stay at the same pace. The T is a special car, and the GT3 is a GT3, despite there being a ton of them made compared to prior generations. For me, I'd be thrilled to own a T, but I think I would rather have a GT3 that redlines at 9,000rpm. Your thoughts?
– Andrew