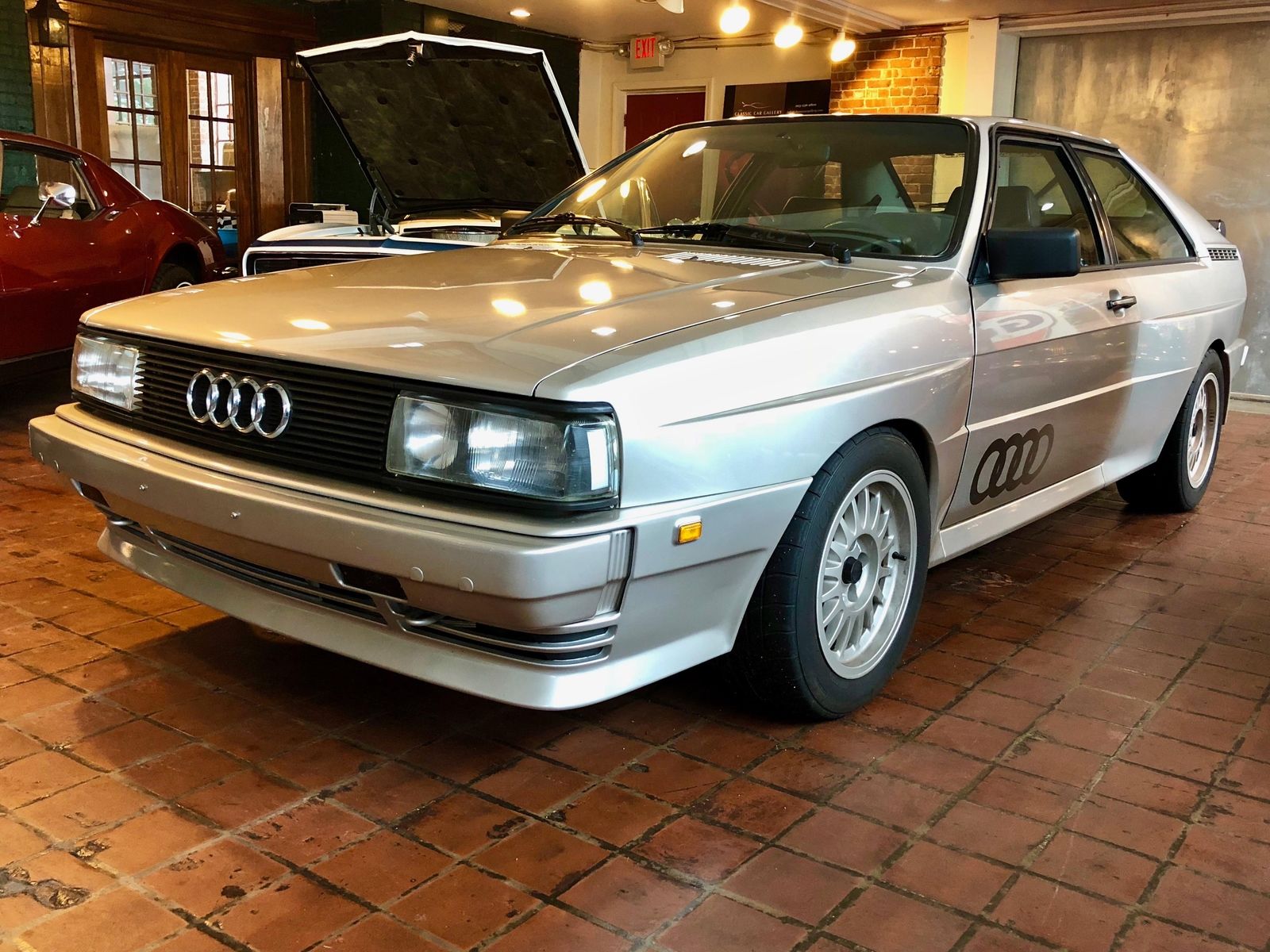 Update 1/20/19: Now listed on Bring a Trailer on a no reserve auction!
Update 11/22/18: Back to my dream Audi garage! After disappearing off of eBay in the midst of hot bidding, this sweet 20V-converted Quattro is back, now listed on Audizine for $62,500. Included is a link to new photos which show the car off well.
Audi's landmark Quattro has finally moved beyond cult status and into the greater automotive consciousness as a desirable model. That creates many problems, though. The first of these problems is that there just aren't many Quattros out there. Audi only imported 664 examples of the original, meaning you're statistically a little better than twice as likely to see an E28 M5 cruising around than you are a Quattro.
But in actuality, you aren't. The chance is probably more akin to three or four times as likely, if not more. That's because of the second problem – though the Quattro existed as a cult car since new, the fact is that for a long time they were pretty cheap. Pretty cheap cars generally don't make collector cars, or at the very least receive collector treatment. You can see that in the M5; cheap for a long time, plenty have high miles and are basket cases though from the start they were touted as collectable. But the Quattro? This was a car intended to live in harsh conditions. Oh, and they didn't apply any undercoating, or even fender liners. Problem three creeps into every seam on the car.
And then there's an unpleasant truth: in its original U.S. form, the Quattro wasn't a stellar performer. Toting around 2,900-odd pounds of early 80s tech, the lag-prone engine developed only 160 horsepower. The result was a car that could be caught off-guard by most economy hatches: 0-60 in 7.9 seconds, the quarter mile in 16.1 at 85. Forget the typical Camry or Accord joke; this is the kind of performance you get today from a Hyundai Accent.
Of course, the Quattro wasn't about straight-line speed, and cars from the 80s all fall short compared to modern technology. This car, then, is more a time-warp to another dimension. A personal expression of devotion to rock-flinging rally monsters and television stars that liked to do things a bit differently. And those that have survived have been loved by their owners. Often, they've been upgraded, too, with later parts that solve the performance gap to their original European form. The result? Wow:
11 Comments