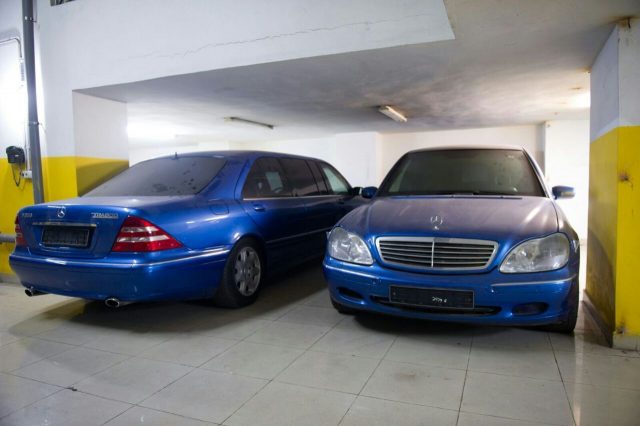 File this, or rather these, under the "You don't see that everyday!" category. What we are looking at today is not one, but two Mercedes-Benz S600 limousines that have B7 level armor. Back in October I looked at another armored W220, but that one was only good for a B4 certification — good for a few rounds from a handgun. The B7 in these cars? They will take fire from full metal jacket assault rifles and those pesky suicide bombers as well. But who would need this kind of protection? You probably won't be that surprised.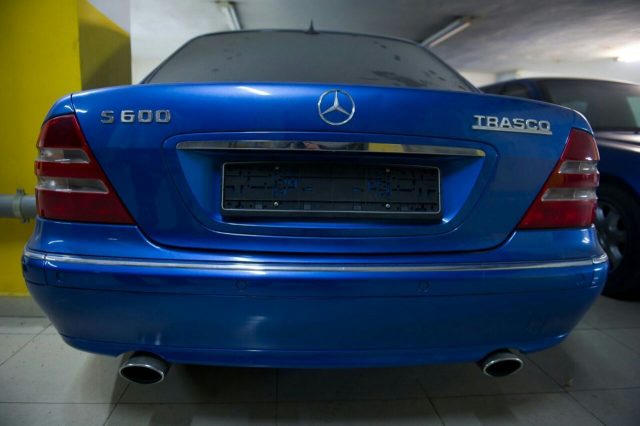 Year: 2005
Model: S600 Limousine (times two!)
Engine: 5.5 liter V12
Transmission: 5-speed automatic
Mileage: 15,000 mi
Price: $250,000 Buy It Now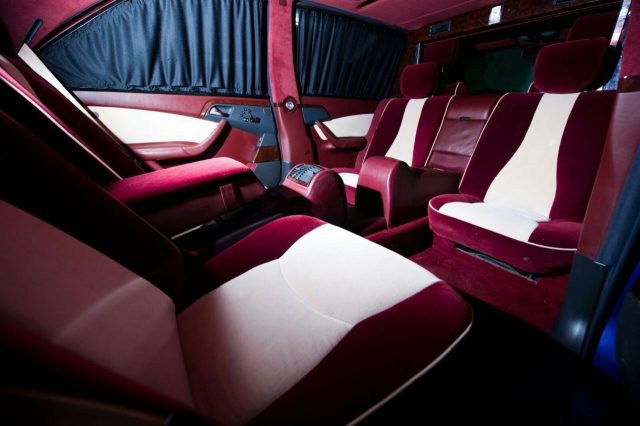 Bulletproof Category "B7" capable of withstanding suicide bombs and armor penetrating bullets from assault rifles. Built by TRASCO & Mercedes Benz these two limos are a force not be reckoned with. Mileage last counted is 15,xxx on each limo. All properly maintained to the fullest extent! Interior & Exterior Completely Flawless. Previous owners were the royal family in Abu Dhabi. Price is listed at $250,000 (Negotiable) & Includes all Transfers, USDOT Registrations, Transportation Costs, and any other legal forms needed to assure legit transactions.

Disclaimer: VIN IS A INTERNET SAMPLE, cannot list actual VIN in the appropriate slot since Limo's were built in Dubai and EBAY cannot decode the VIN.
The Individual VINS of each limo are listed below:
WDB2201781 A149245
WDB2201781 A183752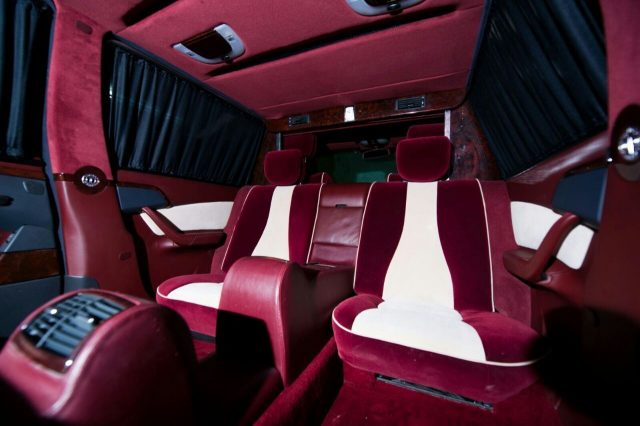 If you guessed these cars were in the Middle East, congratulations! According to the seller, these were used by the Al Nahyan royal family of Abu Dhabi in the United Arab Emirates. Taking a look at the paint colors of these cars and peeking inside fully supports these being in UAE because of the absolute flashiness and general attitude of being as over the top as possible. The interesting thing about these cars is that despite the seller saying the are 2005s, everything about them tells me these are pre-facelift cars based on the bumpers and headlights/taillights. I can buy these being 2005s if Trasco decided during the armoring process just to use the pre-facelift parts that were already armored instead of spending the time and the money redoing a bunch of work only for it to slightly change the look of the car. I wish the seller would have attached a picture of the center stack so I could tell for sure what year these cars are.
The price to take home both of these rolling vaults on wheels is a whopping $250,000. It seems crazy at first, but doing the math here you are looking at over $100,000 each to get these up to a B7 level when they were new. Now add in the actual cost of buying two S600s at the time for over $100,000 each and it's probably creeping close to $500,000 when it was all said and done. Not a problem if you are royal family of Abu Dhabi, but for anyone else? This is really fast way to blow $250,000. I can't imagine the increased wear and tear on these cars because of the extra weight it has to haul around and the W220 S600 isn't exactly a great buy if you are looking for a car that is worth buying. So who is the market for these cars? Other governments? Private citizens that need an almost unnecessary level of protection? Whoever it is, I hope they like cranberry colored suede.
– Andrew