I've looked at my fair share of Mercedes-Benz G-Wagens here. From the rusty 1985 280GE for $12,950 to the street-legal monster truck 2017 G550 4×4² for over $250,000, I've covered nearly all of them. They all make sense in one way or another as you can basically find a G to do anything you really need it to do. Need a military vehicle? Here is a 1991 230GE. How about a fire truck? Another 1991 230GE. Topless beach cruiser? I've got a 1992 300GD for you. But this 2001 G500 3-door for sale in Hampshire, England is a mystery to me and I wish I knew the full story. Let me explain.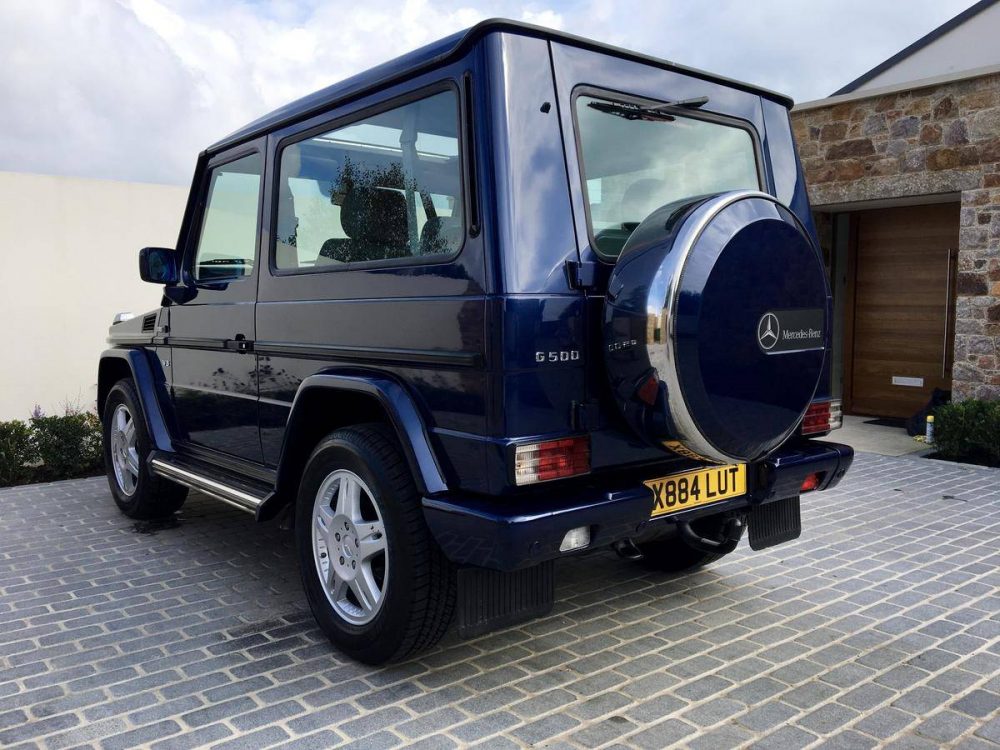 Year: 2001
Model: G500
Engine: 5.0 liter V8
Transmission: 5-speed automatic
Mileage: 106,000 mi
Price: $109,450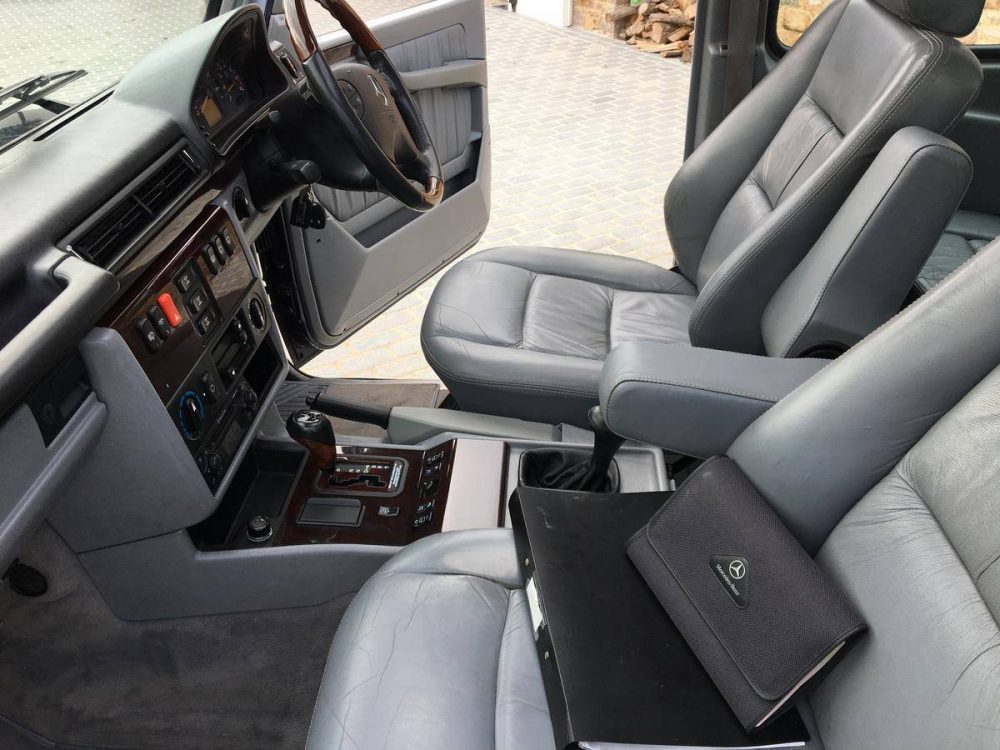 Very Rare Short Wheel Base Version

1 of only 12 Uk Right Hand Drive cars made.

Year 2001 , Full Extensive Service History.

The only such car on the market worldwide.

$109,450 ,

*Car is located in Hampshire England , but the price includes shipping worldwide.

Chris, 00447714024926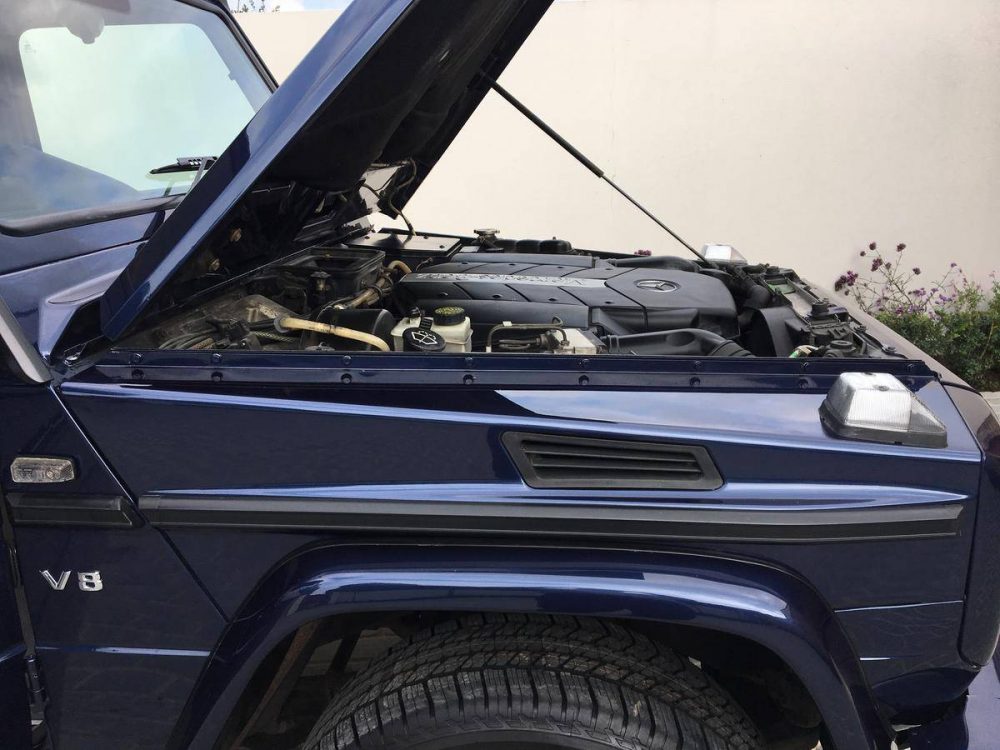 2001 was a little bit of a strange year for the G-Wagen. It was the last year before a facelift that brought in an entire new dash and console setup that included the Comand 2.0 system and automatic climate control. But it also already received some updates carried over from other chassis like the updated steering wheel and gauge cluster from late 1999. It's pretty cut and dry for North American spec'd Gs since they started in 2002, but for the rest of the world things get a little more complicated when it comes to what updates came in what year. This specific G500 looks totally flawless for being 16 years-old and having over 100,000 miles on it. Sometimes these live hard lives given their do it all nature, but this one looks like it has been babied its entire life.
At nearly $110,000, this is way up the price chart, but there is a reason why. My understanding is that from 1997 to 2010, the G-Wagen wasn't officially sold by Mercedes-Benz in the UK. I'm really curious to the story with this G is because I suspect it was made for the UK market and not a Japanese import because this W463 has miles and not kilometers. The number plate reveals that it was registered in 2011 but that might just mean that is when then current owner bought it. I do suspect that Mercedes would make a handful of these for UK customers for a hefty sum of money, but I just wish I knew the whole story at how this thing G came about. For $110,000, I bet it will find a buyer sooner or later. Yes, you can go buy a new one for that, but some don't see the appeal on them. This is a great, basic G that still has all the creature comforts but nothing crazy. And don't forget, for that $110,000, you are buying the exclusivity, not just some old SUV.