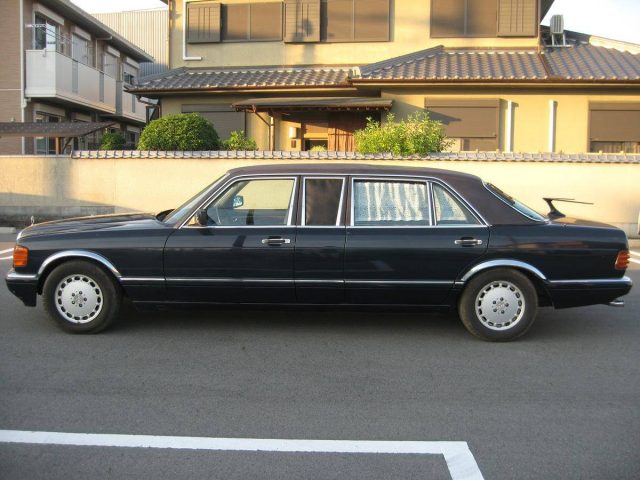 Throughout last week I checked out a few custom creations from coach builders both really interesting and a little odd. I didn't have plans to continue this streak until I ran across this creation. What we are looking at today is a 1990 Mercedes-Benz 500SEL limousine by Trasco. Trasco is a German company that has been producing both stretched and armored S-Class since the launch of the W126 chassis. To this day they still do conversions on not only the W222 but G-Wagons, 7-series, A8, Land Crusiers/LX as well as some other vehicles you typically see with protection. Of course with the majority of limos built in the 1980s, they reflect the times quiet well. This one is no different.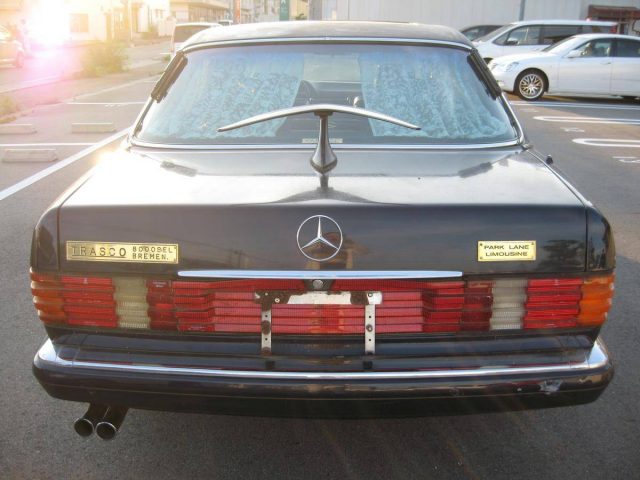 Year: 1990
Model: 500SEL
Engine: 5.0 liter V-8
Transmission: 4-speed automatic
Mileage: 126,560 km (78,640 mi)
Price: $22,000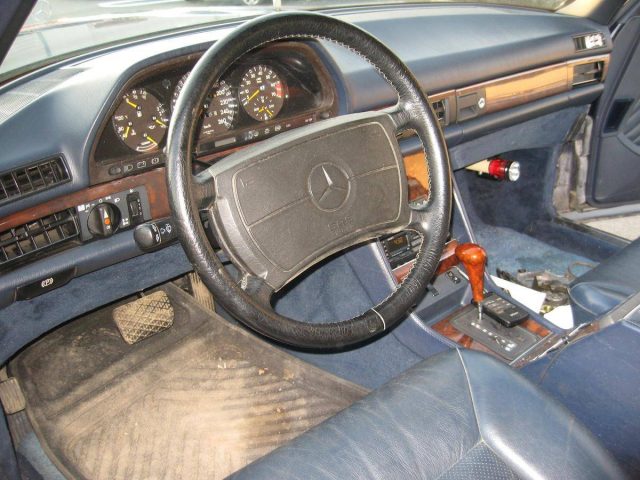 1990 Mercedes-Benz 500SEL, 45cm limo by TRASCO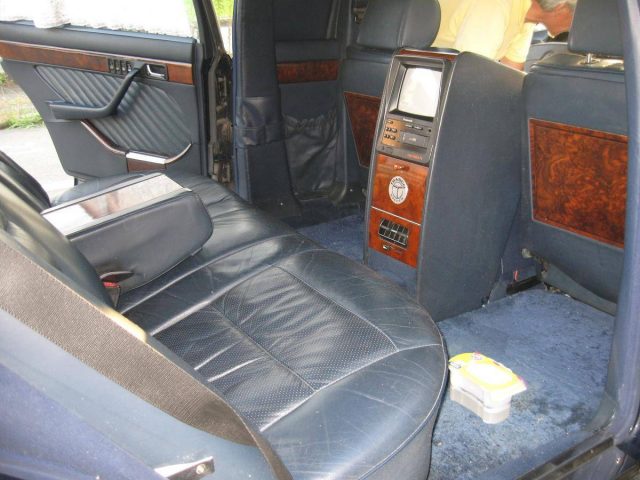 Guessing off the seller's description, this 500SEL was lengthened by almost 18 inches in the center of the car. This allowed room in the rear seating area for a small television and what looks like a VHS player. But to be honest, this whole car looks like a mess. The exterior of the car is pretty beat up with bumps and bruises everywhere on the bumpers. The rear badges are literally held on by a bunch of different style self-tapping screws drilled straight into the metal. Inside, it doesn't get much better. The gauge cluster was modified with some of fake stones on the dials and the surrounding area of it looks like it was painted with a coarse paint brush. The privacy curtains are lace of all things and don't offer much privacy at all. The entire car can be described as filthy as it looks like a good vacuuming wasn't on the priority list before taking photos of the this poor thing. At least one redeeming quality is that the wood looks to be in fine shape and hasn't cracked yet.
This Trasco creation for sale in Japan is listed $22,000, which I don't need to tell you that is insane. I've seen other Trasco W126 limos sell for a third of this price and they weren't in nearly as bad a shape. I guess maybe this might appeal to Japanese buyers who want to pony up this kind of cash. I just hope they like 1980s nostalgia and a giant coat of arms in the middle of their limousine.
– Andrew