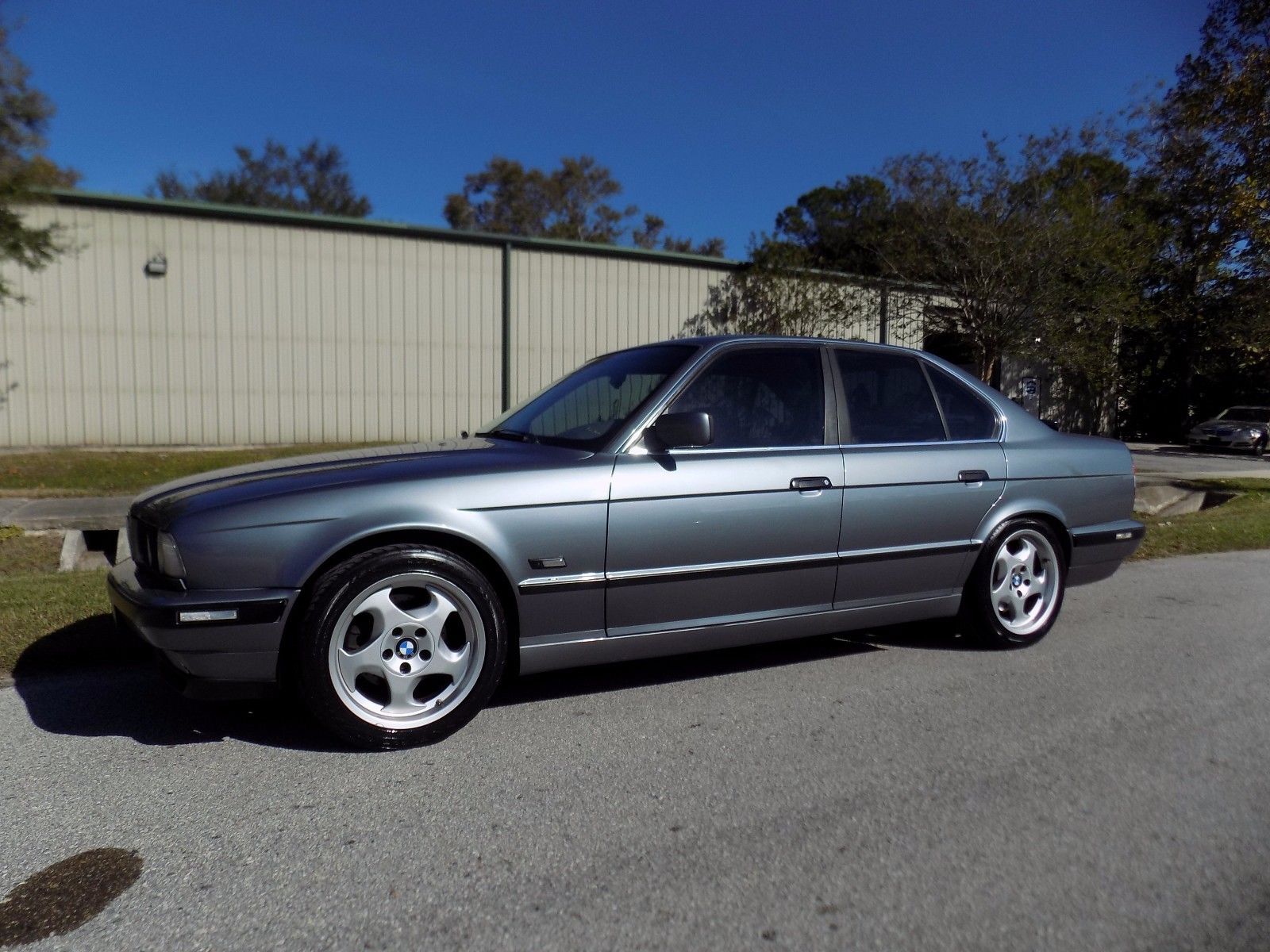 Update 5/28/18 – further price reduction from $14,950 to $12,995.
Update 3/23/18 – The asking price of this 540i has dropped from $15,995 in November to $14,950.
By the early 1990s, even though the S38 was an incredible engine there was no denying that it was from another era. BMW's new lineup of V8s – all-aluminum, quad-cam units were cheaper and easier to build, run and nearly as powerful – especially so in everyday use. As a result, BMW phased the S38 M5 out of production for the North American market. Yet there were still cadres of M-devotees who wanted to fly the 5-series flag here. The result was two special models for Canada and the U.S..
The more rare of the two was the Canadian market M540i. For all intents and purposes, it was a European-specification M5 without the inline-6 – they even moved production of them from Dingolfing to M's home base of Garching. In total, they built 32 of them – making them one of the least-frequently seen M products out there. It's no surprise that it's been quite a while since we last saw one for sale.
The U.S. market got a slightly de-tuned version of the M540i. Known as the 540i M-Sport, unlike the M540i it was available as either a manual or automatic and didn't carry quite as much M-content as the Canadian car. But you did get M5 looks, M5 suspension and M5 wheels – in this case, the M-system II "Throwing Stars" found on later U.S. production cars opposed to the M-Parallels found on the M540i. They were also not finished at Garching, but alongside normal E34 production. A reported total of 205 were produced for the U.S. market and we last saw one about a year ago.
So when today's car popped into my recent searches, I was immediately pretty excited as it appeared at first glance to be one of the elusive examples of the M-Sport. And it was certainly priced like one, as asks are usually in M5-territory. But was it love at first sight?
1 Comment