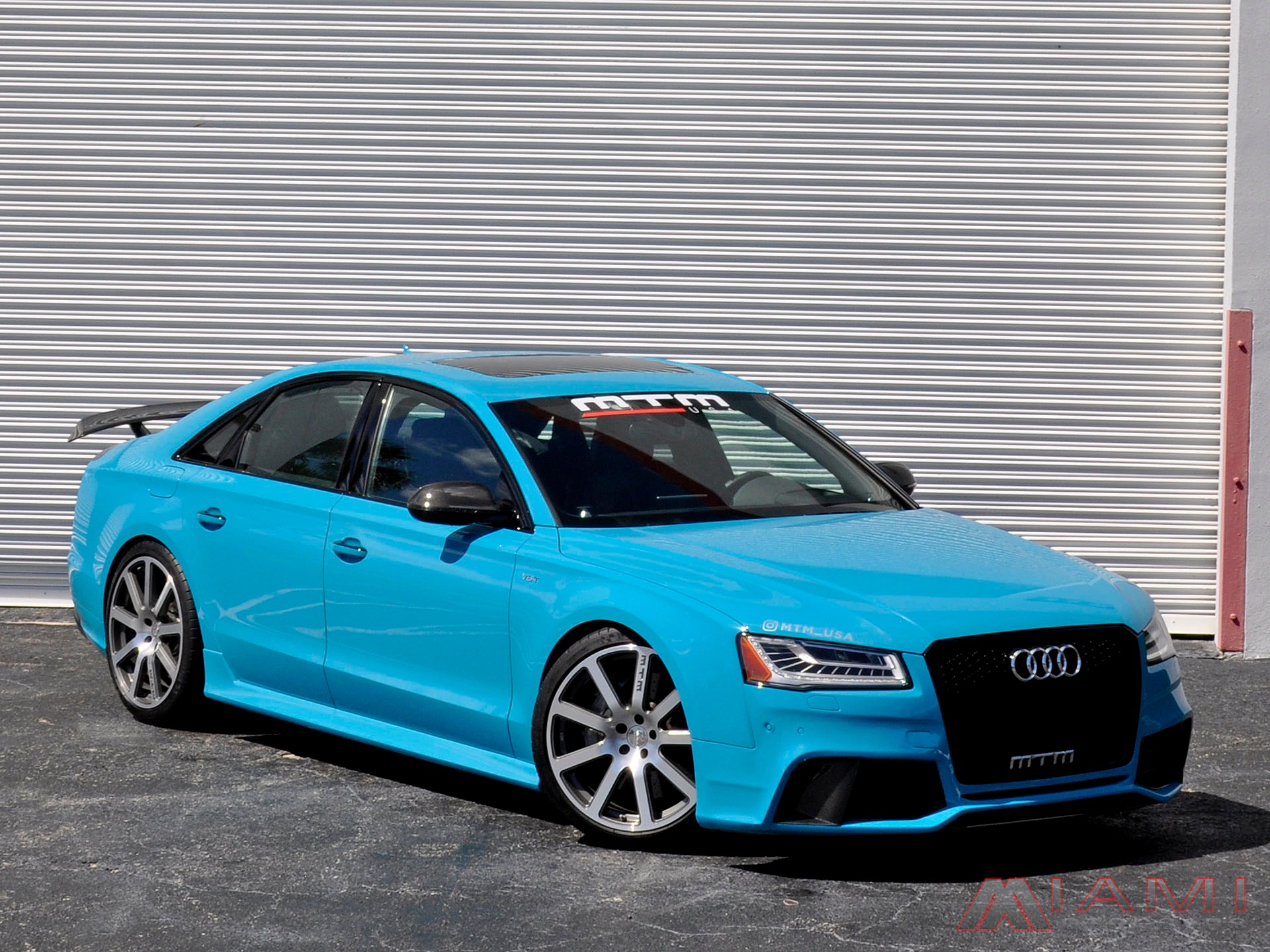 There's no denying that I'm a huge fan of the equally huge Audi S8. However, if I'm completely honest I must admit that the last two generations of S8 haven't done all that much to impress me. Are they faster than the original? Without doubt. Are they more luxurious, too? Certainly. But to me the D2 S8 was just the right combination of punch, style and presence which somehow has been lost on the newer generations. But that doesn't mean that I don't pay attention to them.
Hard to believe though it may be, 2019 marks the year of the introduction of the 5th generation of S8. The new one will undoubtedly carry some time-warp inducing drivetrain just like the fourth generation did. The 4.0T may appear in a bunch of Audis, but when equipped in the S8 – especially the Plus model – it creates a large executive capable of altering physics. With 605 horsepower on tap driven through the predictable ZF 8-speed automatic to all four wheels via the most clever iteration of quattro, Audi claimed a 3.3 second 0-60 time and an electronically-limited 190 mph top speed. This is a 4,700 lb. sedan, mind you, full of all the most beautiful leather, wood carbon fiber and piano black treatment one could stuff into an electronics suite. This thing, stock on street rubber, will do a standing quarter-mile in 11.6 seconds – .3 seconds faster than a Ferrari F40, for reference.
But for some people, even the Plus edition of the S8 wasn't enough. Enter Motoren-Technik-Mayer, better known as MTM. Roland Mayer, the eponymous founder of the company, has been at it since the beginning of quattro, and they're generally considered one of the best when it comes to turning up even already fast Audis. So what did they do to the S8? Well, they named it after a place that calls itself 'The Palace of Speed' – Talladega. Does that give you a clue?
3 Comments