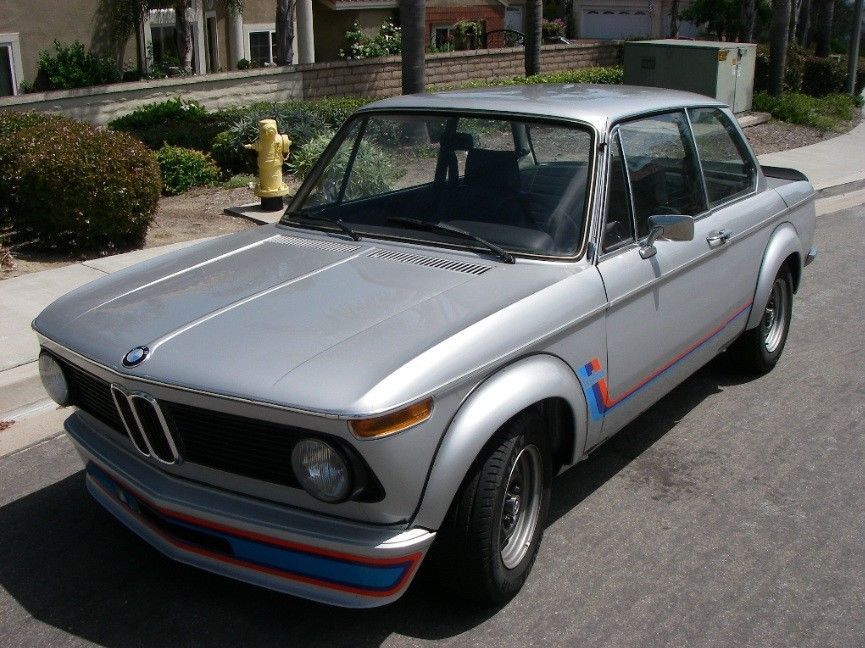 With only 1,672 produced now some 45 years ago, your odds of coming across a 2002 Turbo today are fairly unlikely. Yet over the past few years I've taken a look at a steady stream of the legendary hot E10. While the M5 is often credited with being the first real 'super sedan', a decade before that model launched BMW's fledgling Motorsports division breathed heavily on the diminutive 2-door sedan, creating a pint-sized sports car killer. I covered what made it so special back in 2017:
The third 2002 we've looked at in three weeks, this is one that definitely ticks the right boxes as the collector car left out of the EAG Legends collection. But what will it take to buy today?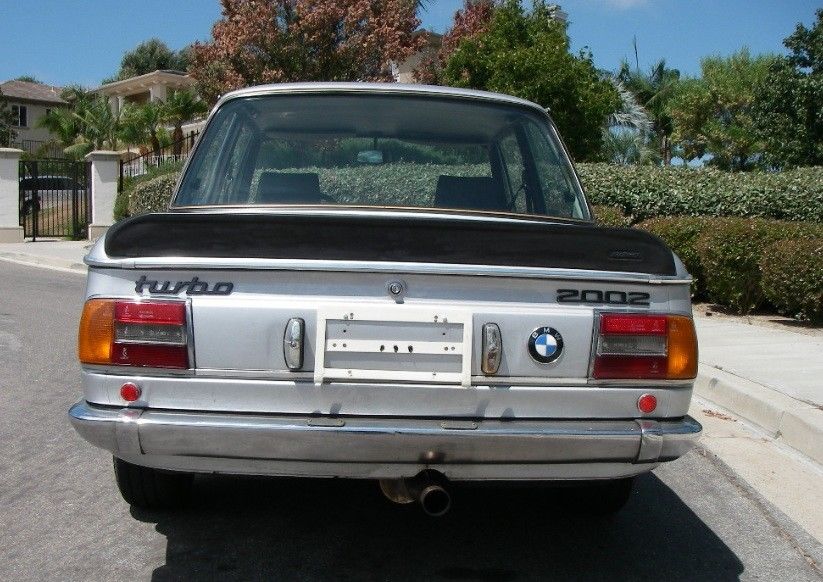 Year: 1974
Model: 2002 Turbo
VIN: 4290XXX
Engine: 2.0 liter turbocharged inline-4
Transmission: 4-speed manual
Mileage: 64,100 mi
Price: Reserve Auction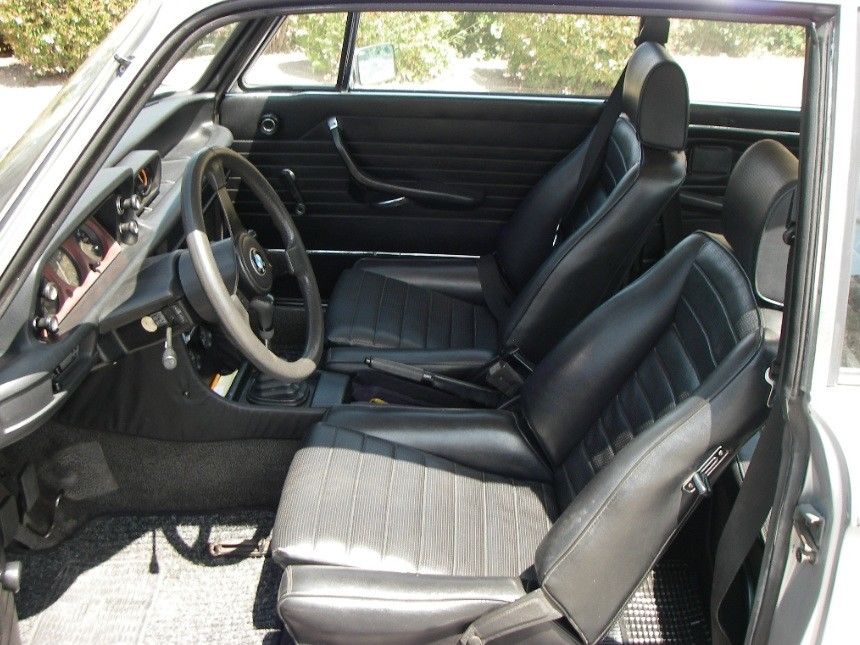 Here is another unique and rare one!
1974 BMW 2002 TURBO, the most sought and desired one!
One of the only 615 Polaris Silver in existence. Not too many in US !
This BMW TURBO was exported to JAPAN and, ended with Kobayashi
family where we took the ownership and imported the BIMMER to California.
NOT a FACE-LIFT nor, a change in color to my taste car or LOOK-A-LIKE..
The true and legitimate TURBO, built in Munich, Germany, painted in Polaris Silver
and, has been kept the same exact way as much as possible ever since it was driven off
the assembly line! The BIMMER is now ready for a new owner with full appreciation!
This unique and awesome TURBO drives flawlessly and it is pretty fast and peppy!
All gauges and electrical system work perfectly with the CLOCK as an exception since it's got its own mind
The new AM/FM CD Stereo system sounds awesome.
Extremely Clean interior. NO cut/s, cracks, thorn/s.
The DASHBOARD looks like a brand new one! No Crack.
The four near new tires are mounted on the factory steel wheels.
The 4-SPEED transmission shifts smoothly with NO problems.
There are NO fluid leak/s.
Recent mechanical updates and repairs to this BIMMER:
11651259477 BOOT 13711259534 BELLOWS NEW BATTERY
ALL HOSE CLAMP/s ALL FUEL LINE/s ALTERNATOR
HOT-TANKED FUEL TANK NEW FUEL PUMP ENGINE MOUNTS
BRAKE MASTER CYLINDER ALL BRAKE LINES NEW BRAKE FLUID
COMPREHENSIVE ALL FOUR WHEEL BRAKE SERVICE WITH NEW ROTORS
AND DRUMS, WHEEL CYLINDERS, CALIPERS, SHOES, Etc.
BRAKE PROPORTION VALVE EXHAUST MANIFOLD
EXFAUST MANIFOLD GASKET STAILESS STEEL EXHAUST END SECTION
COMPLETE & COMPREHENSIVE KKK (Kuhnle, Kopp & Kausch) TURBOCHARGER
OVERHAUL & REBUILT (very expensive)
COMPLETE & COMPREHENSIVE Kugelfischer mechanical fuel injection OVERHAUL & REBUILT (very expensive)

For a little history about the BMW 2002, please visit


For more BMW 2002 TURBO information log onto:
http://www.bmw2002turbo.nl/INFORMATION/information.html

Additional detailed and under-carriage photos are available upon request.
Please contact us with any questions that you may have.
The all self or third party inspection/s and examination/s are all encouraged
at your expense and of course prior to the AUCTION's end.
The winning bidder shall send a NONE-REFUNDABLE $1000 deposit via
PAY-PAL or BANK-WIRE within 48 hours of the AUCTION's end date and time.
Final Transaction to be complete with BANK WIRE within 7 days
This beauty is being offered via local media therefore the listing can be cancelled without any advance notice.
The BIMMER is being offered and sold "AS IS" and "WHERE IS" with No warranties!
All transportation cost and scheduling is the WINNING BIDDER's responsibility, however, we can assist with preliminary and/or basic stuff.
Please do have all the FUNDING/s and AUTHORITIES in place and, please only Serious Bidders only !@@!

Many Thanks for all your visits and, Happy Bidding and Holidays !!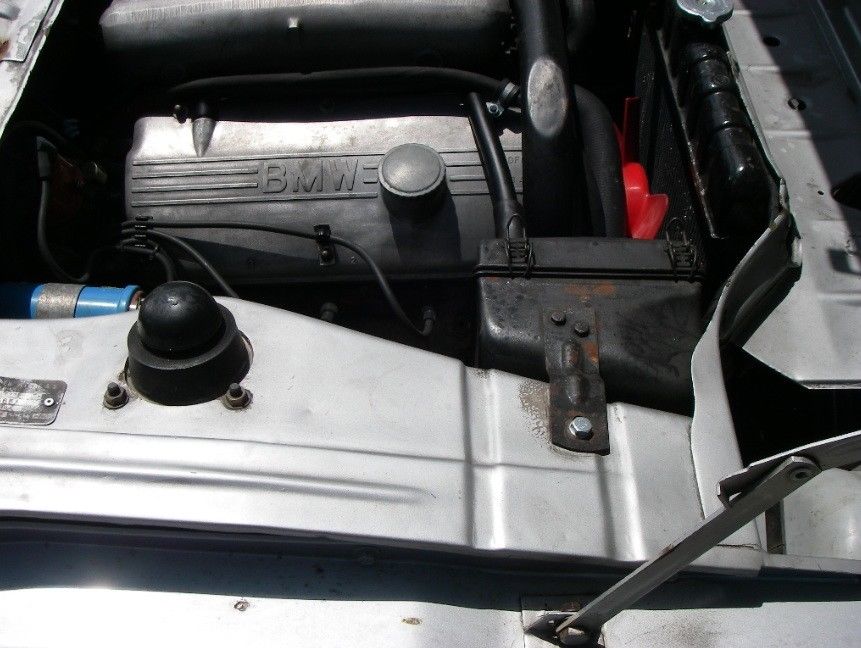 If I'm completely honest, I was baffled by the S14 Baur Targa from last week. It's not so much that it existed, because in theory it was pretty cool – but the execution left me wanting. It was the bidding that really left me scratching my head, though – if the bids are to be believed, watchers hit just over $65,000 when the auction ended and it didn't meet reserve! It's back on the auction block with the same $70,000 Buy It Now this week that it had last.
In contrast, I'm not at all surprised that today's 2002 Turbo has already hit just that number – $70,000 – in bids so far, yet has almost a week to go on the auction. I'm also not surprised that the reserve is still on. These cars often trade well over $100,000 today. I am a bit surprised by the presentation, though. The seller is the same as the Targa, and like the Targa, this auction has pretty bad photos. I'm not sure why some sellers have such a hard time getting a good shot of the whole car, as with modern phones it's literally a one minute at most affair, but such is life. It's also strange that the seller has blocked out part of the chassis number as they provided the whole number for the Targa. Painted in 060 Polaris Silver Metallic, it looks fairly original and not as shining as other examples we've seen. The dark gray 13″ x 5.5″ steel wheels are correct but rare to see these days. One strange part? According to the BMW M Registry, the exhaust was moved from the side to the center starting with chassis 4291213. This car's exhaust is in the center but the chassis number displayed seems to predate that number.
But the allure of the rare Turbo in the U.S. is strong, and this one should attract some more big-dollar bids before it's over next week. When properly presented, these cars draw well over double the current amount. The presentation and quality of this example probably isn't top-dollar material, but it's still impressive to see.
-Carter