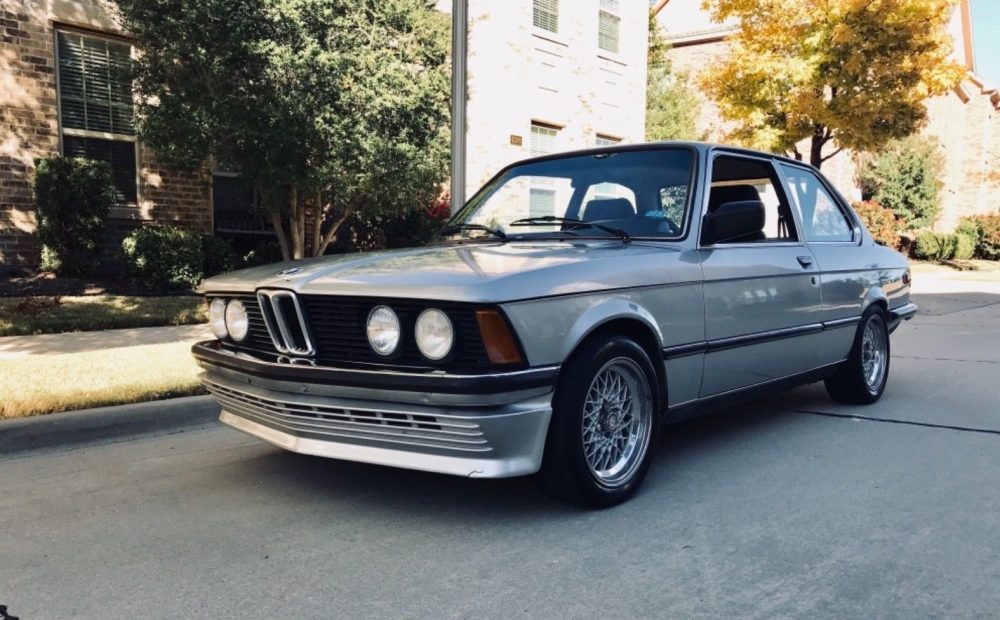 Update 2/2/19: Price fluctuations continue on this E21, which is now listed for $23,323.
Update 12/11/18: After a year on the market – no surprise given the $25,000 asking price from January 2018 – this Euro-spec 323i kitted out with BBS attire has moved apparently from Virginia to Texas and been relisted with a new seller. The photos and description haven't changed (right down to leaving the original "I drove the car to VA" and the original seller 'Mike's number) other than the mileage now listed as 119,999 and the price has dropped from $25,000 to $19,323 today $21,323 for Christmas. It could be a fake listing and the price is still high enough that it probably won't sell, but 323is come up for sale here so infrequently it was worth another look.
It's easy to lament the U.S. bound 320i. Powered by a fuel injection M10, it managed to kick out only around 100 horsepower in the early 1980s and felt like a disappointed follow-up to the fantastic 2002tii, which was lighter and sported 130 horses. While the smart-looking Bracq-designed E21 ticked the right 3-boxes and scaled his vision down well, the U.S. bound models got the unfortunate impact bumpers that made them look heavy and unappealing. It was like a cute kid wearing orthodontic headgear; you were pleased to meet them, but couldn't help but feel bad for the way they ended up looking. Sure, there was a sport version of the 320i towards the end of the run, and it looked better because…well, it had BBS wheels and everything looks better with BBS wheels, but aside from that the U.S. 320i was the relatively forgettable holdover until the E30 redeemed the small sporting sedan range here.
But in Europe?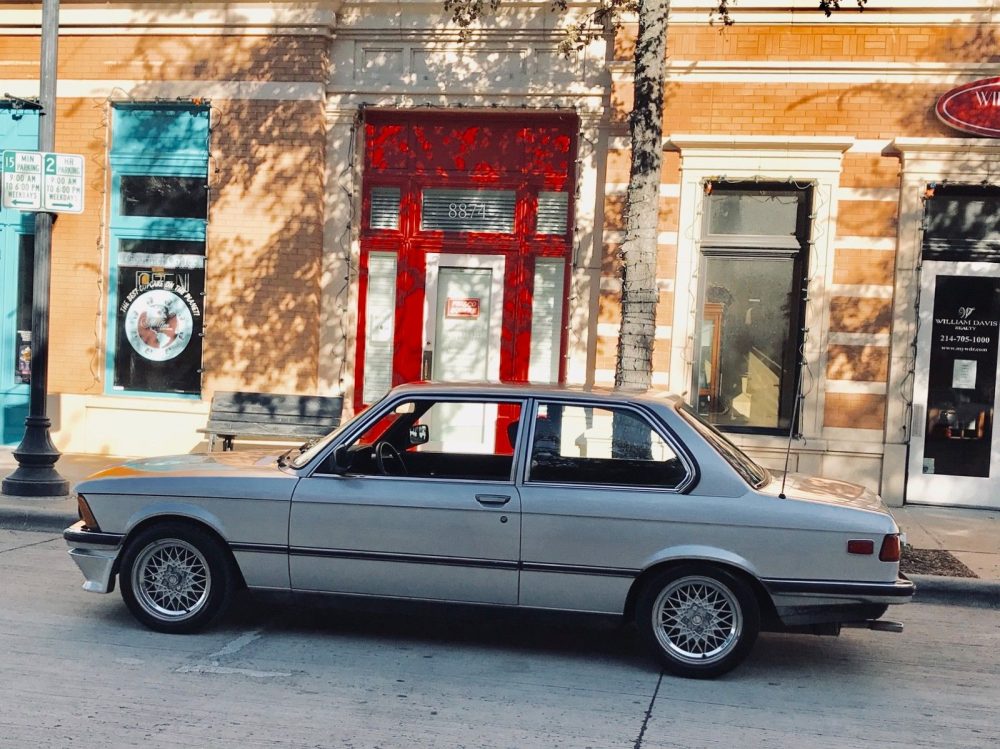 Year: 1979
Model: 323i
Engine: 2.3 liter inline-6
Transmission: 5(?)-speed manual
Mileage: "119,999" mi
Price: $23,323 Buy It Now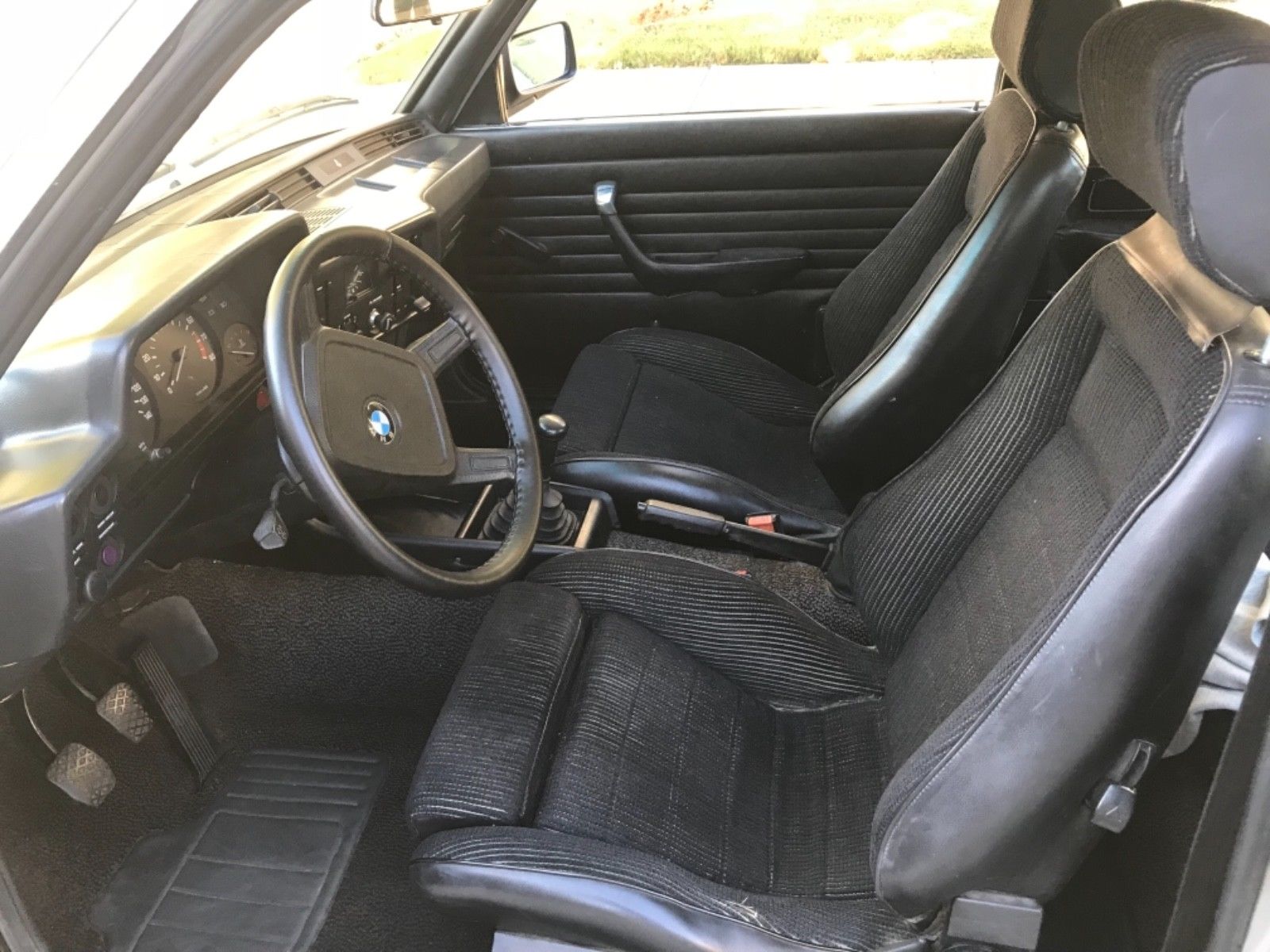 If you know about this car than you know what we have here and the rarity of the breed
predecessor to the M3'S these were only made for the euro market and were imported.

E21 BMW 1979 323i

RARE BBS PACKAGE

15″ BBS wheels with Potenza RE71 205/50Z/R15 Tires

Euro Bumpers, Recaro Seats, Slick Top

Car is originally from the west Nevada and undercarriage rust .

Car is solid and reliable!!! I drove the car from
Dallas, TX to Atlanta, GA and Final Destination Richmond, VA.

Have more pictures and videos if you need it pls text me at 404-519-9715.

Reliable car for being almost 40 years old.

Well maintained

Polaris Metallic paint, exterior is decent, clear coat faded on the hood.

Interior is in great condition.

Please contact me if you are interested and serious inquiries only.
404-519-9715 ask for Mike

Below is some general info pertaining the BMW E21 323i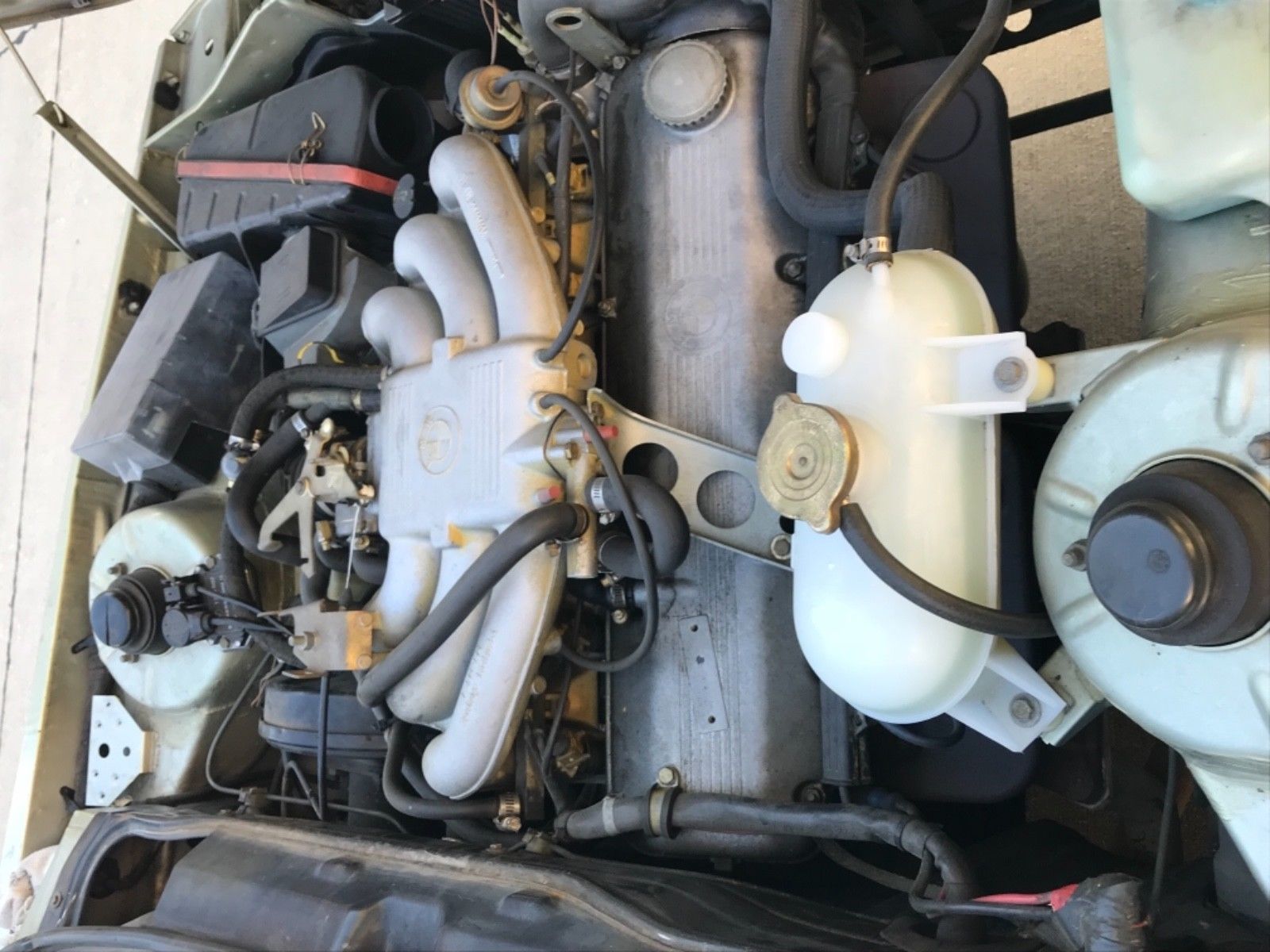 If I find the U.S. 320i disappointing, I can't help but get excited about every single Euro 320/6 or 323i I see. They are just perfect in their execution; twin exhaust hinting that there was a proper M20 under the hood. This wasn't the predecessor of the M3 as the seller suggests (I'd put the 2002 Turbo in that realm, personally), but it was a worthy successor to the tii. Early M20B23 like we see here had 141 horsepower and 140 lb.ft of torque giving the E21 the motivation it deserved. This one is taken up a few notches with period BBS items, including the great looking lipped RA wheels and the front spoiler. Sport seats adorn the inside, and the Polaris Silver over black cloth is a great combination. So what's not to like?
Well, immediately it's not hard to spot some issues. First, of course, is the price. $25,000 is the highest ask I've seen for an E21 outside of some limited Alpina examples. Is it justified here? No. The mileage is high at claimed 170,000 but indicated 119,885 (what's going on there? Broken odometer?) and the condition, while great in sunset photos from 20 feet away, falls apart as you get closer. At least one taillight is broken, the spoiler is cracked, the paint is figuratively threadbare, looking like it's down to primer in spots, the radio is a ill-fitting replacement, there's clearly rust on the floorboards, the rockers are sandblasted and under the hood doesn't look very tidy. There's also no maintenance disclosed outside of newer tires (which I don't think you can get any more, meaning they're not very new). And it doesn't seem like the seller understands that this car was originally from Europe, not Nevada – hence why it has European bumpers and…you know…all that funny speak on the dash.
Does this car look like a nice driver that can be improved upon? Definitely. Is the pricing correct? Not by a long shot unless there's better documentation of a thorough mechanical overhaul which seems unlikely. Price it at $5,000 – $6,000, and this could be a great pick up with a budget for improvement.
-Carter