The 993 Carrera is one of the most coveted of all 911s, rendering it out of reach for a lot of enthusiasts. Even the most worn out examples won't dip much below $20,000 and the most mint, low mileage Turbo models can glance six figures. Of all sports cars, the 911 is one of the most robust, reliable machines. The 993 is the last of the air-cooled 911s and represents the classic 911 at its zenith, before water cooling, electronic aides and even greater levels of greater luxury started to creep in. This 1995 911 Carrera for sale in California has higher mileage than your usual 993 of this vintage. But it looks honest and with a front bumper respray, it could make someone very happy for miles to come.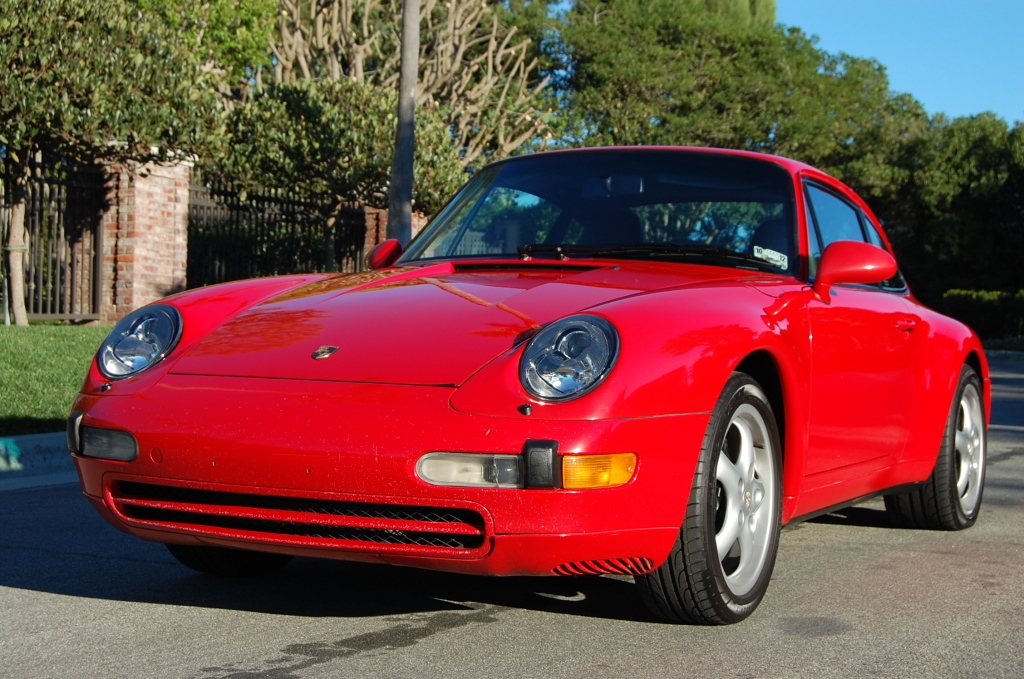 1995 Porsche 911 Carrera Coupe. Two owner car. Suspension, bushings, and shocks are tight. The motor pulls strong. The interior looks exceptionally clean and looks like a 70k miles car. Please email me if you would like an Autocheck. I will send a link. Front bumper had been repainted without sufficient flex additive for plastic bumpers some time ago and has lots of rock chips. It needs to be repainted again. The bottom part of the bumper had NOT been repainted and has NO rock chips.

For International bidders: Verschiffung nach Deutschland kostet $1,250. Ich kann auch die Verzollung und Lieferung vor die Haustuer fuer sie erledigen. Ich spreche Deutsch.
This car has its flaws, such as the broken speaker grille in the door and the front bumper, but with the service book stamped and just two owners, I would take a flyer on this car provided it was given a clean bill of health by a Porsche specialist. For the mileage, it looks quite clean and the interior looks very tidy with just the right amount of patina for the mileage. Around $20,000 is just about right for a Carrera 2 with similar mileage, so we're not far off the mark price wise. I do prefer the Carrera 2 over the Carrera 4 as it would prove less costly in the long run and gives the driver a bit more of that pure 911 driving experience. Overall, this a nicely preserved example of one of Porsche's greats that has me hankering for one really bad.
-Paul