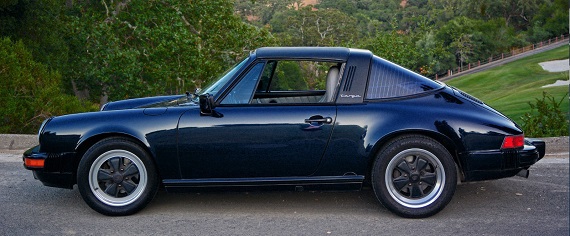 I am going to continue my current theme of rooting around for driver quality classic 911s so as to establish a firmer grasp on where we can expect these models to sell on the current market. I've seen a lot of the earlier examples of the 911SC and where they are being priced and here I want to move to the other end of the spectrum to look at a late 3.2 Carrera. The price is higher, as we'd expect, but remains somewhat reasonable given other facets of this 911. Here we have a Marine Blue Metallic 1998 Porsche 911 Carrera Targa, located in California, with Grey interior and 119,250 miles on it.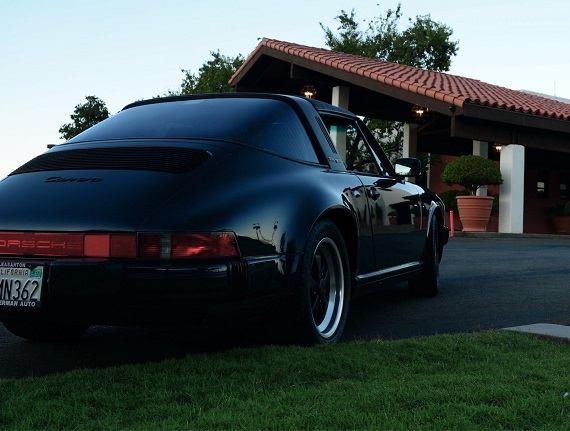 Year: 1988
Model: 911 Carrera Targa
Engine: 3.2 liter flat-6
Transmission: 5-speed manual
Mileage: 119,250 mi
Price: $42,500 Buy It Now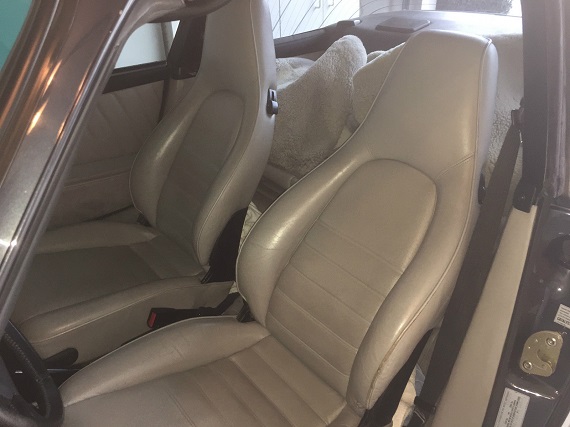 Rare Marine Blue 1988 911 Targa 3.2 Liter
Excellent condition, garaged exclusively for the life of the vehicle.
This is a very well kept car in great condition to add to any collection, or just to have a beautifully handling car for your driving pleasure.
New heavy duty brakes
Sheepskin seat covers for grey leather seats in excellent condition
Extensive engine updates when motor was removed for clutch repair – All receipts for repairs available

119,250 miles
Clean Carfax report
CD Player
Power Windows
Power Mirrors
5 Speed Transmission
Fog lights
Tool kit, Owners manual and spare tire all original
Front bra & hood cover
Additional soft top for when Targa top is removed
If you have questions call or text +1 925-699-8077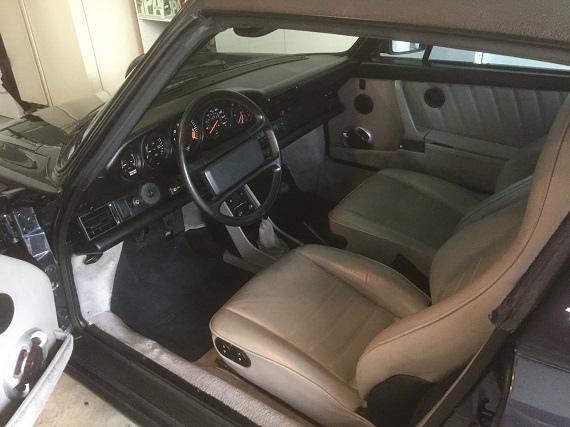 Like many of my other recent features this is a Targa. I love the Targa so have a natural inclination toward them, but I do feel like I see fewer interesting Coupes come available. They are definitely out there though. It could also be that given my current interest in reasonable prices, the Targa makes for a more logical stopping point since they are typically priced lower than a comparable Coupe. Either way this one comes in an attractive exterior color and while we don't have the best set of photographs to go with it we still see a pretty nice presentation. I appears to be a one-owner car so hopefully we can get a full report on its history and condition, points that can go a long way when shopping for a 'driver.' I would be very curious about the "extensive engine updates" said to be recently performed. Is this just getting all of the maintenance up to date or is it something more with perhaps a few performance changes as well? Otherwise, we have a Carrera that should have plenty of life left in it and at a little over $40K it isn't priced too badly. I imagine it might have to slip just below $40K to sell quickly, but if all of the details check out and it is indeed a one-owner 911 with a good history, then buyers would probably be willing to pay a premium for that peace of mind and we may see it move at this price.
-Rob