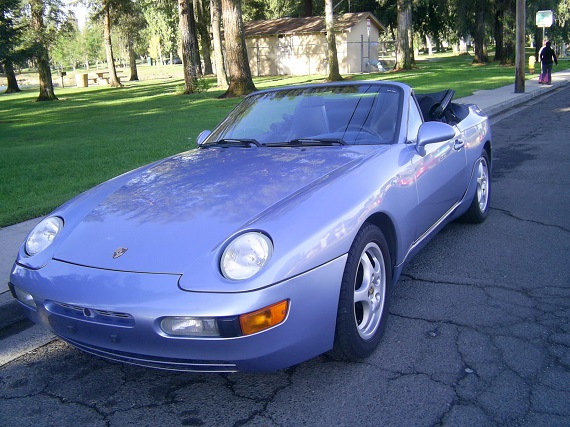 For those who like interesting, and perhaps obscure, exterior colors on their cars Porsches of the early '90s provide quite a few possibilities. Last week we saw a Mint Green 964; we have on a few occasions featured a Rubystone Red 964, which might be the most divisive color in the Porsche catalog. And there are plenty more. Porsche has long been known for offering a wide variety of colors to go along with the much more standard slew of red, black, white, and silver, but it seems like the early '90s were when things got a little experimental. I'm totally here for it. I don't always like these colors, but many of them I do and whether I like them or not I'm very glad they exist. Whether you like them because they allow you to stand out or whether they simply fit your particular preferences – other people's preferences be damned! – they make the automotive world just that bit more interesting. Our passion for cars stems from the way they stimulate our senses and color plays a role nearly as much as the smell, sound, and feel. This all brings us to the car we see here: a 1992 Porsche 968 Cabriolet, located in California, with 140,695 miles on it. It isn't unusual to find a 968 in a rare color but, in truth, I don't even know what color this is. I don't think I've ever seen it and the seller reveals neither its name nor the paint code. It is, however, said to be original to the car. Any ideas?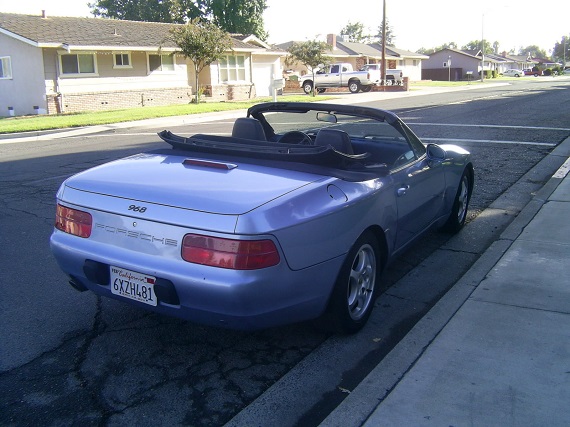 Year: 1992
Model: 968 Cabriolet
Engine: 3.0 liter inline-4
Transmission: 6-speed manual
Mileage: 140,695 mi
Price: Reserve Auction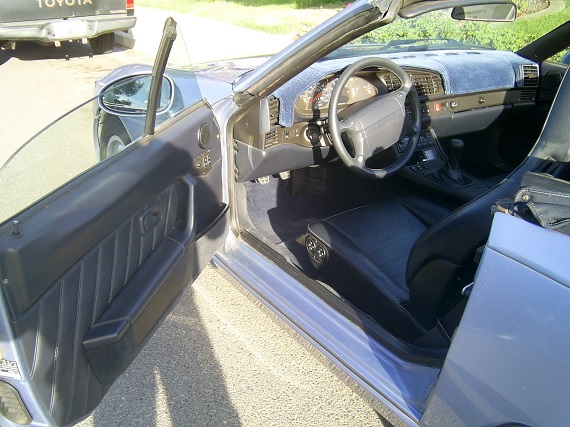 1992 Porsche 968 Convertible. 6 speed. Runs excellent. Clean in and out. Original body and paint. Dash board has cracks. Electric top works fine, Canvas would need help. For reasonable offer and questions, call (209) 602-3565. Michael
Thank you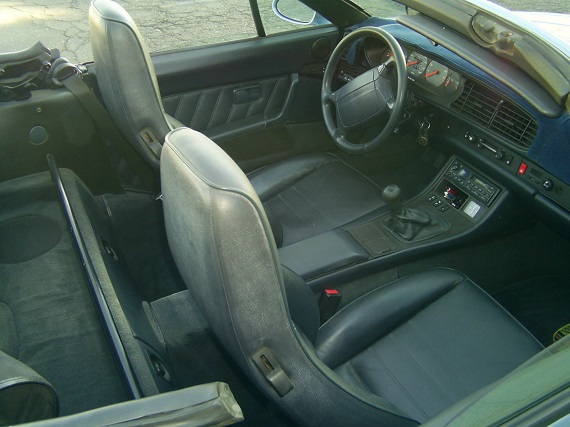 Outside of the interesting color we have a more or less standard higher-mileage driver-quality 968. There are some exterior blemishes of the sort that we see on cars that spend a good deal of time parked on the street. There don't appear to be any dents or serious imperfections, but there are a couple scrapes. It is said to be in fine mechanical condition and it's good to see it equipped with the very desirable 6-speed manual transmission. If it is indeed in good mechanical shape then this 968 could make for a nice entry-level option into the Porsche world. Bidding sits at a very reasonable $7,200 at the moment with reserve unmet. As Porsches go a 968 isn't typically very expensive, yet they can still provide plenty of driving joy, especially with the top down on a brilliant sunny day. And whether you desire the attention or not I think this one will definitely turn some heads.
-Rob