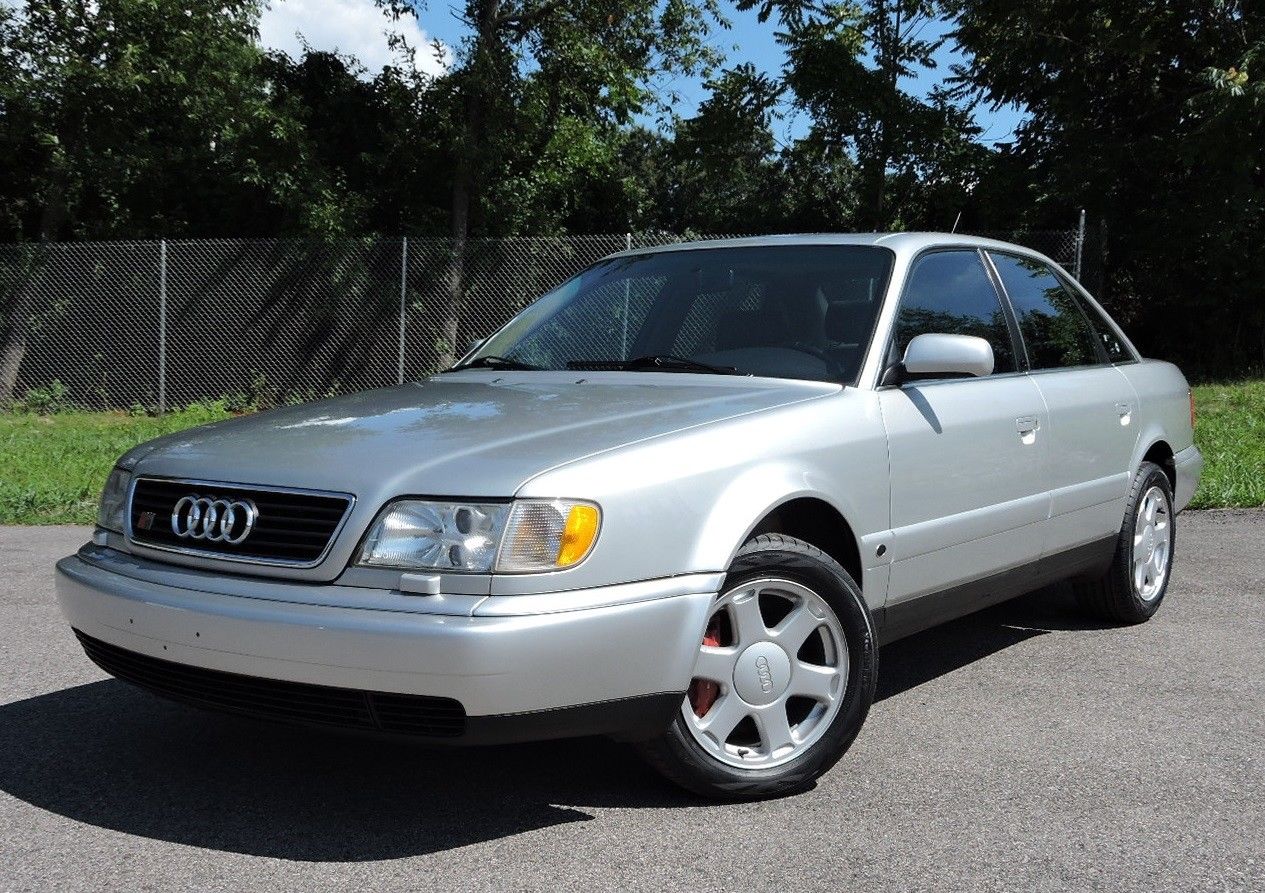 Update 9/9/18: After being listed as sold at $12,200, this S6 was relisted again with no reserve, ending 9/18/18.
Update 8/27/18: This S6 has been relisted with no change in mileage and again at no reserve.
Update 8/22/18: A second listing was generated for this car, apparently by the previous owner, who claims it had 125K when he sold it and the current seller has forged documentation on the car. This clearly got the attention of eBay, as both listings were pulled. The last bid I saw was $12,200, indicating strong interest in clean examples of the chassis.
Back in the 1990s, the latest release of top-tier executive sedans out of Germany still got me pretty excited. Each generation introduced a bit more power, much more refinement, exciting designs and unorthodox technology. While today even fairly basic economy cars have nearly 200 horsepower, crossing that threshold in the age of grunge actually meant quite a lot. It moved you into a new performance category of sporting automobiles, and the war which was waged between BMW, Mercedes-Benz and relative new comer Audi was at its most compelling during this time. If you wanted race-car pedigree and a high-strung personality, you bought the M5. Now in its second generation and with over 300 horsepower on tap, though larger and more refined it was still the defacto driver's car bar setter. If you wanted the velvet hammer, you jumped into Mercedes-Benz's 500E. Topping the power charts for these sedans, it also offered enough torque to reproduce the carrier-launch scenes from Top Gun. And then there was the Audi.
Audi went about things completely differently. It, too, had a race-bred engine, albeit an unconventional one. Still sporting a cast-iron inline-5 levered all the way to the very front of the car longitudinally, drive was transmitted through a 5-speed manual only like the M5, but of course drive was executed by all four wheels. Displacing only 2.2 liters – less than half of the Benz's power plant – the Audi approached the competition as a serious underdog. But a KKK turbocharger and electronic fuel injection meant 227 horsepower and a wide torque band maxing at 258 lb.ft. Yes, it was down on power to the others, but on the move, over changing terrain and especially in real-world situations, the Audi was just as fast as the beefier competition.
But sales were slow in the early 1990s for Audi, and it didn't trade many of these expensive sedans. But their extreme competence, stout build quality and ability to easily take on modifications – allowing them to outpace their countrymen – have made these sedans legendary. With a strong fan base, you'd expect a lot of pristine examples out there. But coming across a sleeper like this '95 happens fairly infrequently: