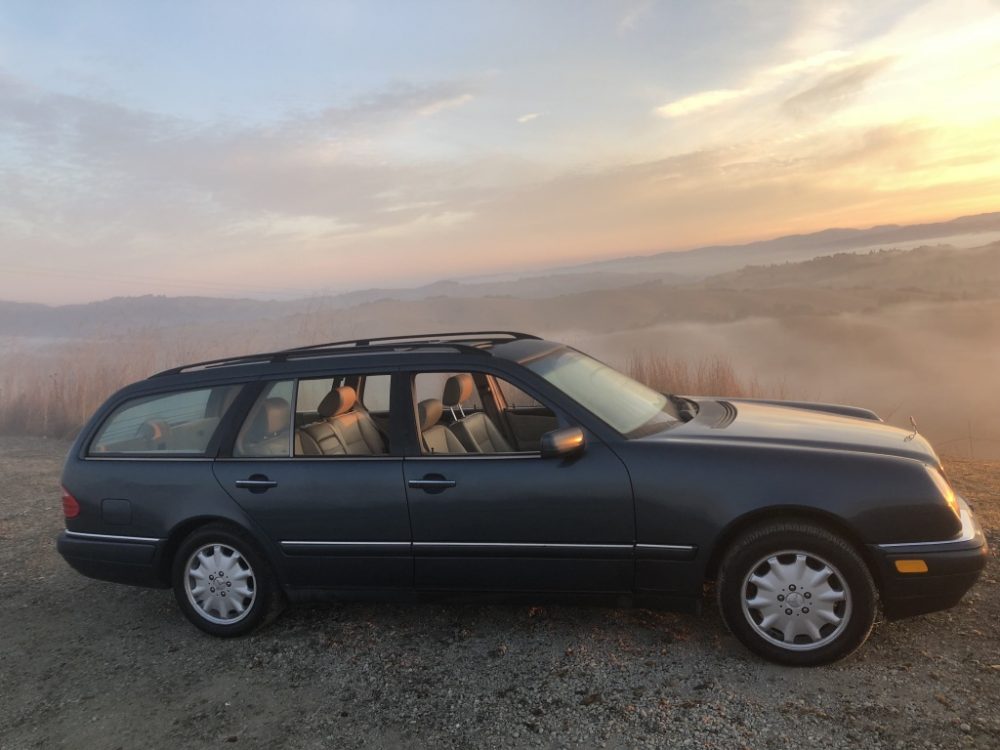 Update 11/29/18: Although it was listed as sold a few weeks ago, this E320 4Matic has been relisted with a Buy It Now of $2,950. Maybe another good chance to get a cheap winter beater if you have access to a steam cleaner!
Update 11/16/18: This E320 Estate sold for $1,757.
Winter is mere weeks away and I'm still on the hunt for a new-to-me winter vehicle to battle the snow and ice. My current winter beater, a 1997 Land Rover Discovery that I've had for the past 13 years, is on life support. Both front fender wells are rusting away at an alarming pace, the 4.0 liter V8 that has been around since the mid-1960s (!) is sounding awfully crunchy and I swear it gets around 11 mpg. I told myself I was going to buy something reliable to replace it, so I started hunting for a Toyota Land Cruiser/Lexus LX470/GX470 only soon to find out that you can't buy one for $2,200 like you can Land Rovers. They aren't all that plentiful on the used market thanks to people taking them to their graves. Well, the time is ticking and I might have to consider options. One of those options is a Mercedes-Benz W210 4Matic because I might as well stick to what I know. Even better, an E320 4Matic Estate would fit the bit quite nicely with the extra cargo space and no one would confuse it with my E55 if I bought one in silver. Well, wouldn't you know this 1999 popped up for sale that would fit my needs quite well. The only problem is that it is 2,600 miles away. Such is life.