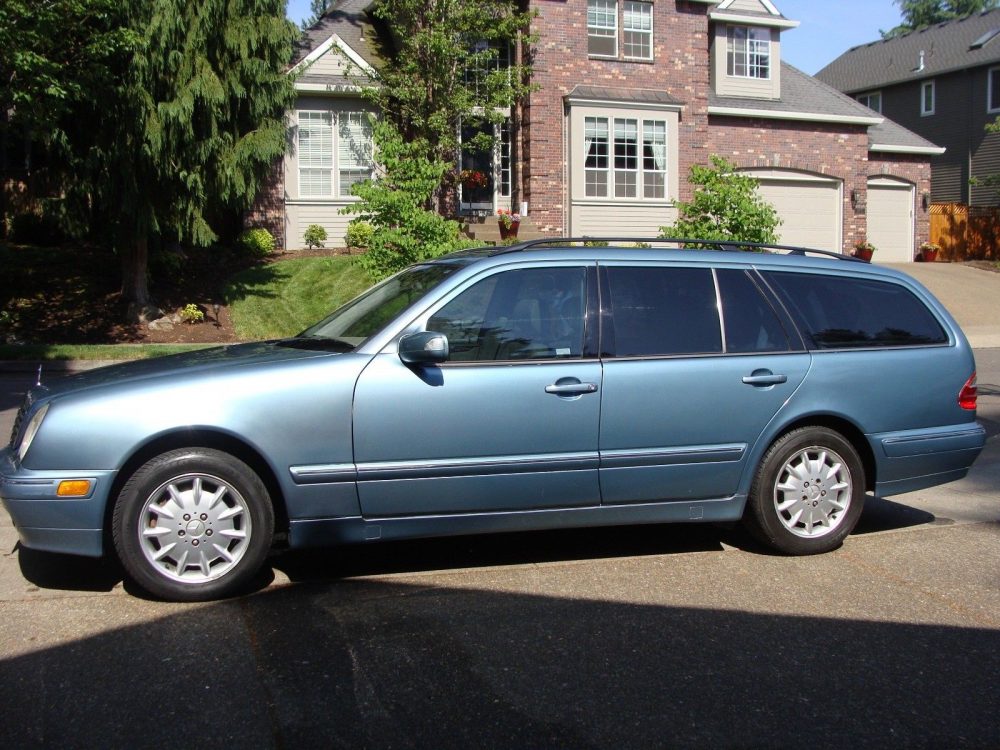 Over the past month I checked out a few W124 Mercedes-Benz Estates and from the looks of it, they are still in pretty high demand judging by their price tags. I can see why as those wagons were and still are some of the best all-encompassing packages you could buy. Some might argue that the W123 Estate was better and I see their points, but the newest one of those is now 33 years-old and lack things like airbags as well as other modern safety features. What is interesting is that the car that replaced the W124 Estate, the W210, kind of flew under the radar when it came to fans of wagons. Whether it be its elongated looks or lack of old school Mercedes feel, people aren't exactly eager to snatch these things up. It doesn't mean that they are bad cars or anything, but the passion is just a little lacking compared to the W123 and W124. Today's car, a 2001 E320 Estate up for bid in Oregon, is painted in the rare Aragonite Blue Metallic and is actually quite nice. Does that mean anyone will be clamoring for it?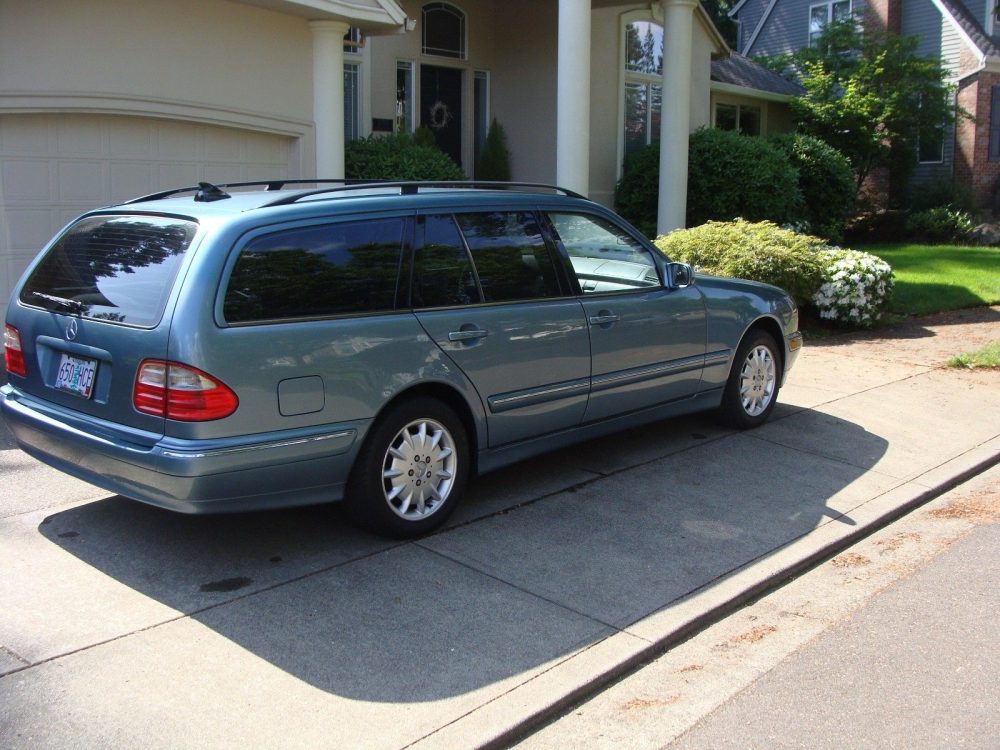 Year: 2001
Model: E320 Estate
Engine: 3.2 liter V6
Transmission: 5-speed automatic
Mileage: 127,200 mi
Price: Reserve Auction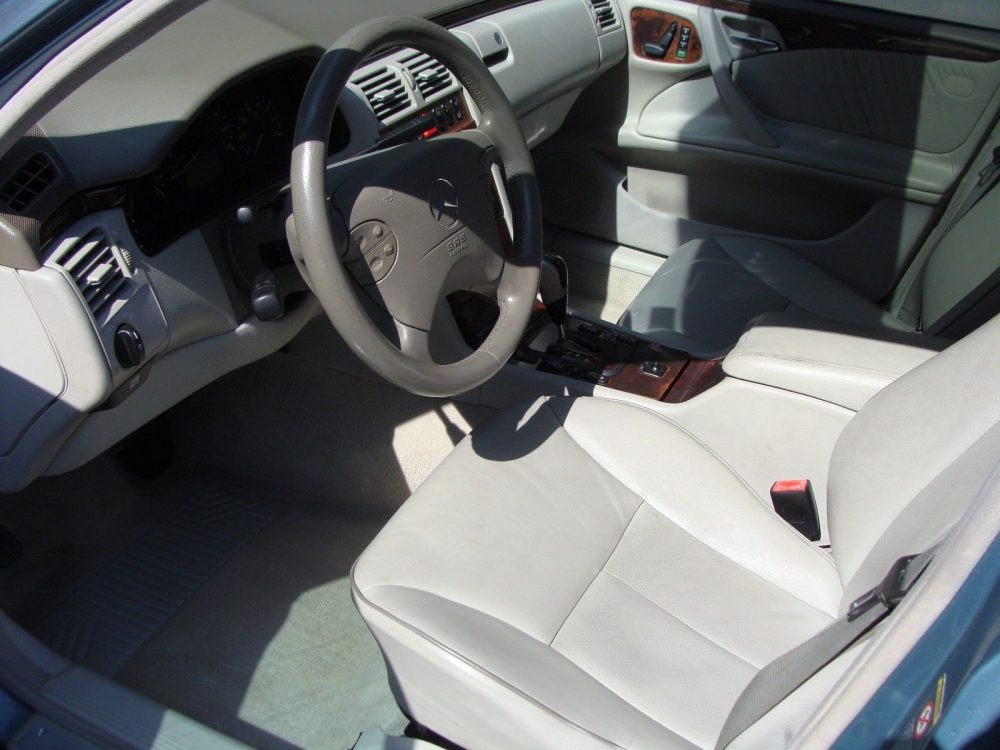 2001 Mercedes E320 Wagon, Adult Owned, Non Smoker, Rust Free, No pets, Automatic Transmission, Sunroof, CD, Tilt, PDL, Recent oil change, Service Records, Owners Manual, Original Factory Wheels, Original Factory Spare and Jack, Pristine Interior, Runs and Drives great, AC Blows Cold, Rear Seats, Hard to Find Survivor in Immaculate condition, Trunk Cover, Factory tinted windows.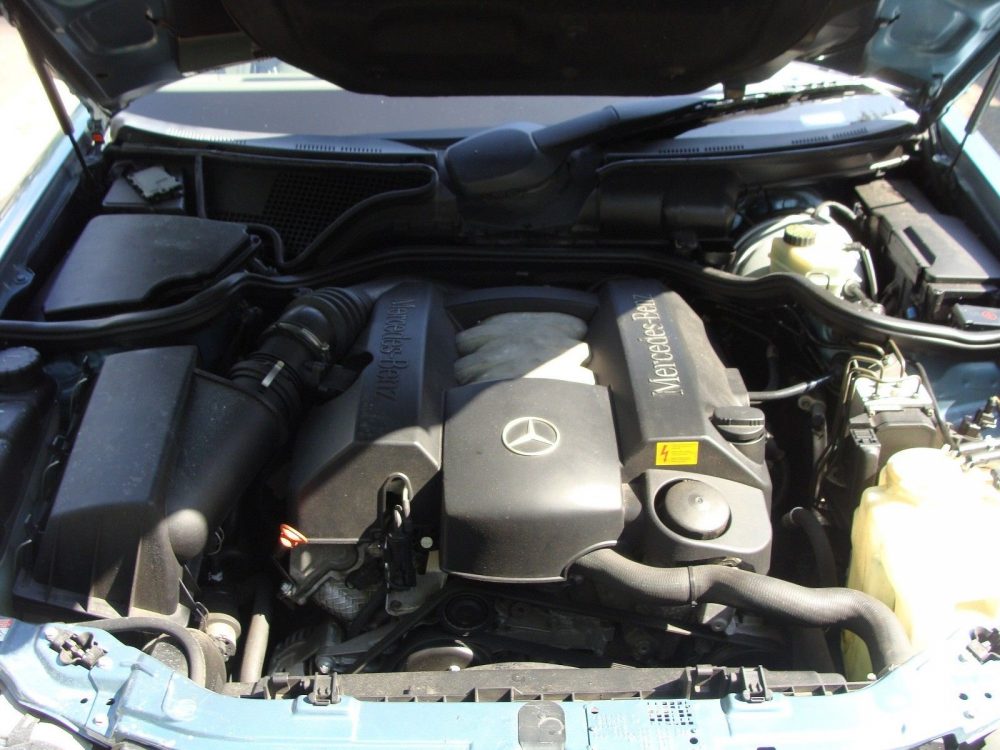 I actually don't mind these cars at all. Some might say the design looks entire too long and looks like hearse with all its glass, but I just chalk that up to its utility. I think if you regularly haul things that are longer or just need to carry six people every so often and don't want to go the full-size SUV route, these will get the job done. If you find one with 4Matic, these will do just fine in the winter time. Fair warning, if you cover these in salt, you will have a rusty mess in no time. Reliability is fine as long as you keep up on the maintenance and quality is there as long as you don't go super hard on them. I think the M112 3.2 liter V6 is one of the best engine modern Mercedes has made not because it's powerful or returns great gas mileage, but it just gets the job done without much fuss at all.
This specific car looks really nice for its age and mileage. Most people used these as family workhorses and moved on to the next best thing after the four or five-year mark so it's rare to find one that hasn't been through a bunch of owners. This color is really unique in that sometimes it looks green and other times it looks blue. I'd much prefer this over something like tan that you see the majority of these painted in. The interior has a couple of flaws like the climate control system read out having a few dead pixels but other than that, it seems to be well looked after.
Values for these mirror the E320 sedans and don't command a premium like other Mercedes wagons from years past. They hover around that $5,000 mark for a decent one and even the really nice ones don't pull big money because honestly no one really cares for them all that much. Even with this one being as nice as it is, I don't think it will see more than $5,000 or $6,000. If you do really like these, they offer great value for not a long of money at all. Just don't drive them in the winter.
– Andrew