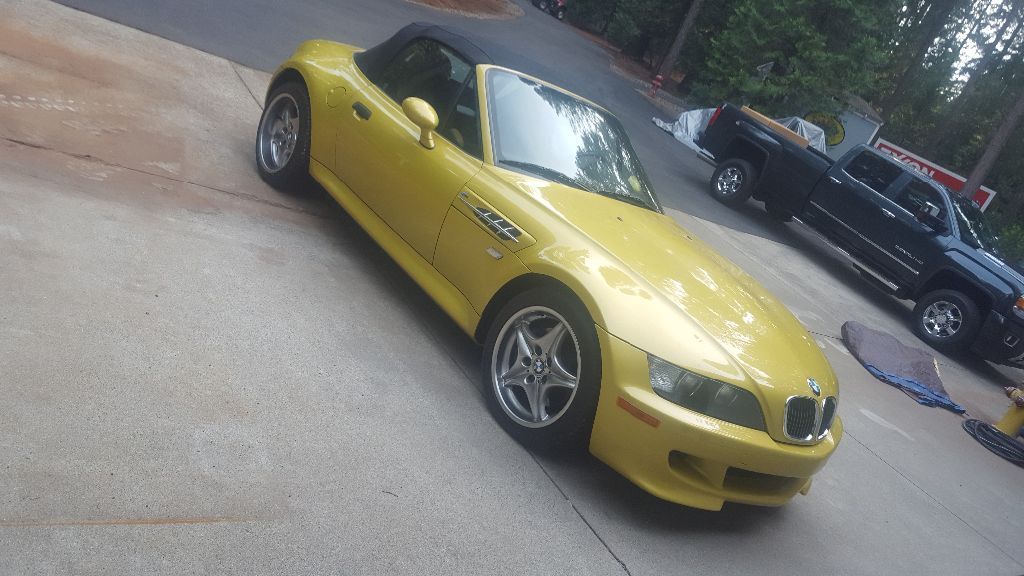 Let's pretend for a second that you've been living under a rock for the past few years. Welcome back! Donald Trump is President of the United States, the Cubbies won the World Series and Kanye West has alienated the 50% of America that you wouldn't have expected him to. A Castro is no longer in charge in Cuba, Facebook sells your information to make money and if Bill Cosby offers you a Jello pudding pop, I'd be suspicious.
While we're on recent trends, have you checked out the pricing on Z3 Ms lately?
What used to be the cheapest foray into one of the most polarizing designs offered by BMW in modern times has become a cult classic and increasingly expensive, especially in Coupe form. But select the right options on a Roadster, and the price will still shock you. Take today's, for example. Produced in August 2001, it's a later example and that means something special is under the hood. That's right, it's a S54 cranking out 321 horsepower. Only ~1,600 were produced with that motor for North America, so that makes it pretty special. More special is the color; in total, only 39 E36/7 M Roadsters were specified in Phoenix Yellow Metallic. This is one of fourteen PYM/Black Nappa produced for 2001. As if that wasn't outstanding enough, this particular M Roadster has turned only 19,760 miles since new. Guesses on the price?