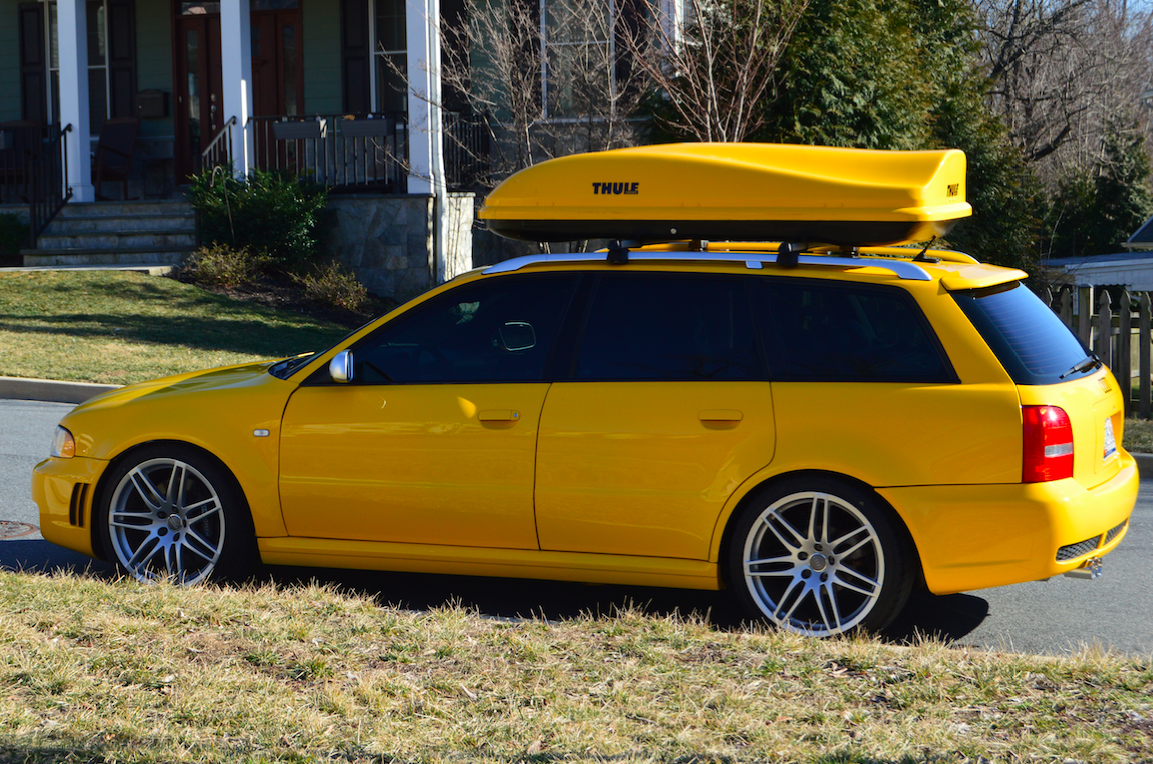 Update 4/4/19: This stellar swap sold for $26,677.
That M3-powered 325xi Touring was pretty impressive, no? But it's not without competition in the market today. That's because at the same time BMW was leaving the most powerful 3-series out of the Touring market, Audi was offering U.S. customers the 250 horsepower twin-turbocharged all-wheel drive 6-speed S4 Avant finally! The blown 30V V6 was capable of hustling the small wagon from 0-60 in 5.9 seconds while your groceries remained firmly embedded in the hatch trim.
Of course, as impressive as the U.S. bound S4 Avant was, it was still over 75 horsepower down on the brand-new E46 M3. That wouldn't do for Ingolstadt, who employed Cosworth Technologies to revisit the V6. The result was quattro GmbH's RS4 Avant, and power increased to 375 while the B5 sprouted flared arches, slits in the nose and deep valances. Unfortunately for U.S. customers, the B5 RS4 was a no-go for importation, leaving some to wonder what might have been build their own:.