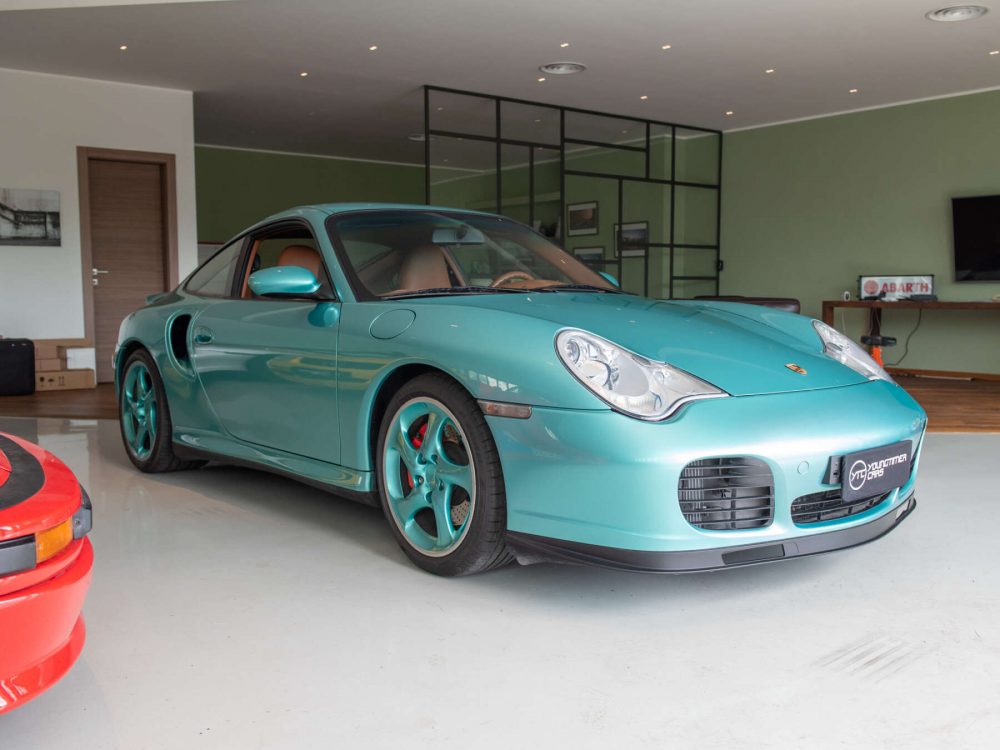 If you are going to go Dragonfly Turquoise Metallic, you might as well go all in. I'm sure that isn't exactly what the old saying is, but in this situation, I'll buy it. What we are looking at here today is a 2001 Porsche 911 Turbo in the paint-to-sample share of Libelltürkis Metallic. You might remember this exact color from the 1996 911 Carrera 4S I looked at earlier this summer. It looks like Porsche kept that color on top and had enough of it to also paint the legendary Turbo Twist wheels in that color as well. On the inside? Well, surely you weren't expecting something tame.
Year: 2001
Model: 911 Turbo
VIN: N/A
Engine: 3.6 liter twin-turbocharged flat-6
Transmission: 5-speed automatic
Mileage: 31,169 mi
Location: Formello, Italy
Price: €97,000 ($96,985)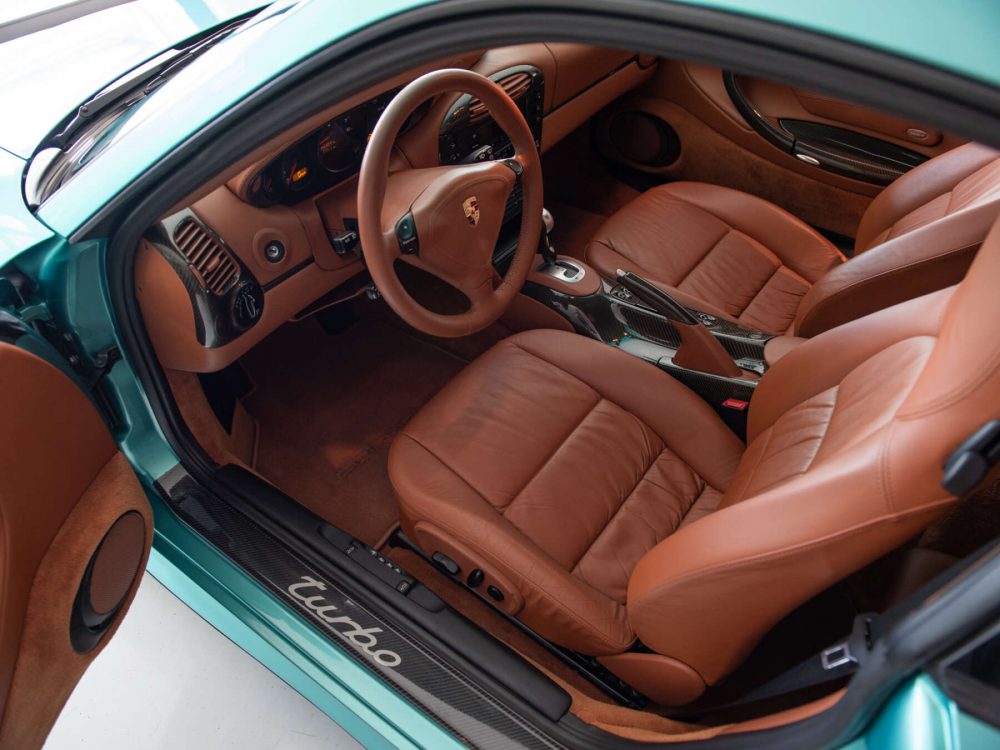 The real unicorn!

90% first paint, one owner, service book, accident free. Really amazing conditions. Ideal for an important collection or to start one!

The car was produced with this configuration by the first and only owner who chose the paint to sample libelleturkis metallic. The equipment was embellished with rims in the same color as the body, various carbon details inside, extended leather, front and rear draped leather seats, park assist, cruise control and electric seats with memory.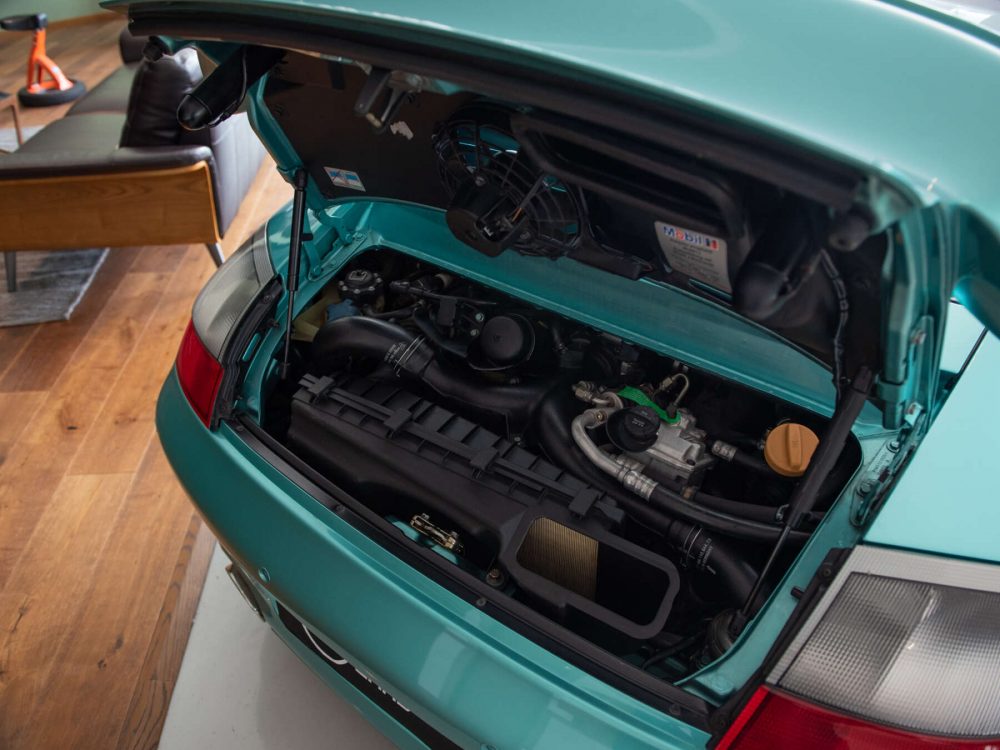 Open the doors and you are hit with a mile of what looks like Cinnamon leather. Just to top it all off, there is carbon-fiber trim everywhere as well. Clearly, someone hit a bunch of options on the ordering sheet given it even has rear parking sensors. One major option they check that you might have noticed is that this is a Tiptronic car. Yes, a letdown if you were looking for the ultimate 996 Turbo, but if you want the color, this might be your only one.
This one is priced right under $100,000, which is about the going rate for the best of the best 996 Turbos right now. Tough to say it isn't worth it given it is in the ballpark of market value, but tough to swallow if you really want a manual example. Either way, this one was fun to see.
– Andrew