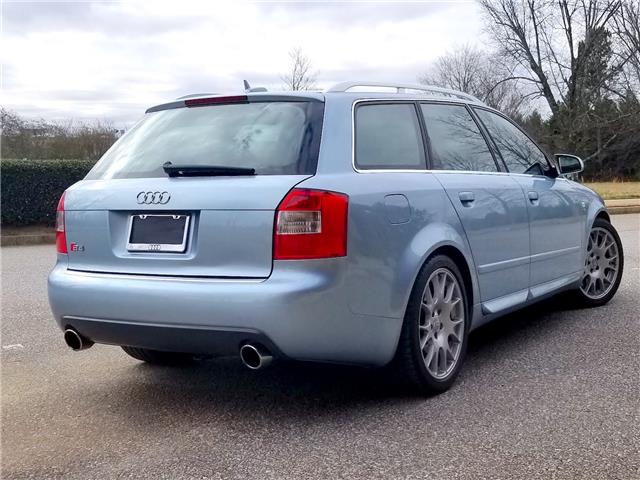 Update 2/25/19: It appears this car's exact connection to Paul Newman is quite a bit more loose than indicated by the seller. Thanks, Jason!
Lately I've had my eye on Audi B6 Avants as a potential replacement for my Passat down the road. The B6 carried on with Audi's tradition of building a high-quality, all-weather capable and highly versatile package. While arguably not the prettiest products to come from Ingolstadt, the subdued styling of the B6 has grown on me over time – especially as they've become less prevalent with age and used B7s and B8s have flooded the market.
While I've been looking primarily at the 1.8T that's both economical and familiar to me, there's no denying the appeal of the S4. For short money you can grab a car which was effectively without peer; an all-wheel drive wagon with a 340 horsepower V8 coupled to a 6-speed manual wagon. They're certainly not without their faults, but the cost of doing business in nearly 15 year old high-tech fast German cars is infrequently small.
Appreciation for these potent and unique packages has once again been growing. Recently, a custom supercharged Jet Blue Metallic '08 sold on Bring a Trailer for $28,250 – indicating there's a strong market for special examples. And today's '05 is quite special for two reasons – first, the special order Aquamarine Blue Metallic exterior, and second involves who ordered it – none other than Hollywood legend and motorsport enthusiast Paul Newman:
12 Comments