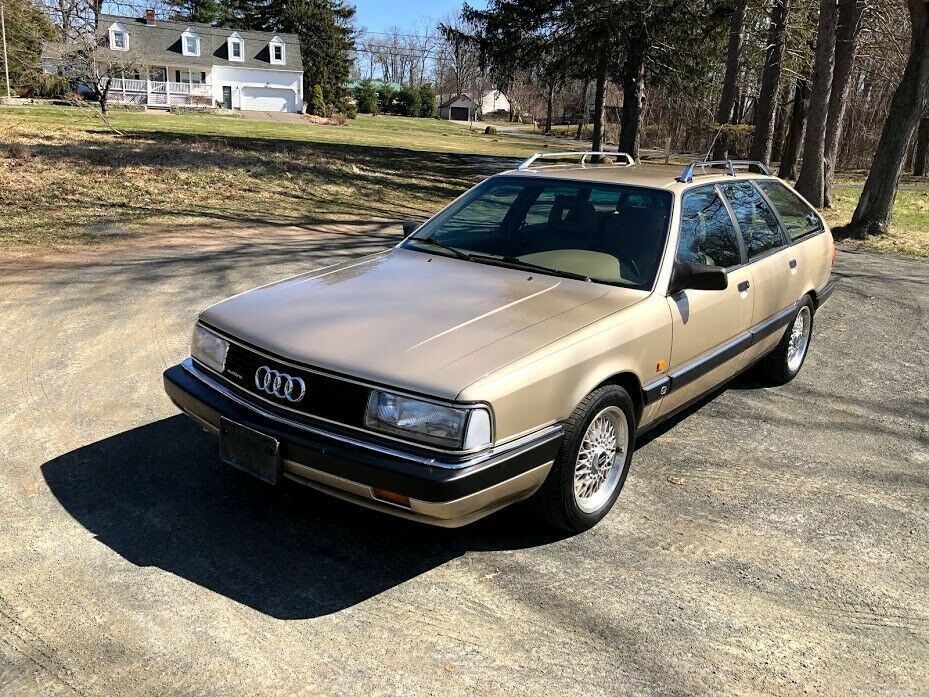 Update 5/7/19: This time around, the Bamboo Bomber sold for $12,100.
I don't think there are any young children sitting around pining for the loss of the wagon. It's hard to imagine a young teen hanging a picture of a Audi Allroad on his wall next to the idealistic Ferraris and Porsches, after all. Say to a average car-obsessed 10-year old "someday you'll really want a wagon", and they'll probably laugh. Then try to tell them it will be beige…
All of this raises an interesting point: at what point does this particular car become appealing? Is it because it's rare? Certainly there aren't many 200 20V quattro Avants out there, with most fans accepting that approximately 149 were imported. Is it because it's old? Now on the verge of being 30, the scant number originally imported has dwindled to the point where I'm sure someone knows them all by name. After all, there were more people in my high school graduating class than 200 20V Avants imported. Is it because it's powerful? Well, to be honest, the 217 horsepower the 3B turbocharged double-overhead cam 20V inline-5 chucked out originally seems pretty tame today. But at the time, you needed to spend a lot of money to go faster than this 5-door. Is it because it's beige? Now it gets interesting, as I was frustrated by the drapes-match-the-carpet tones in a recent S8, which otherwise shares most of the characteristics I just mentioned:
Yet here, this rare Bamboo Metallic over rare Travertine in the (you guessed it) rare 200 20V quattro Avant pulls the right strings and becomes quite desirable: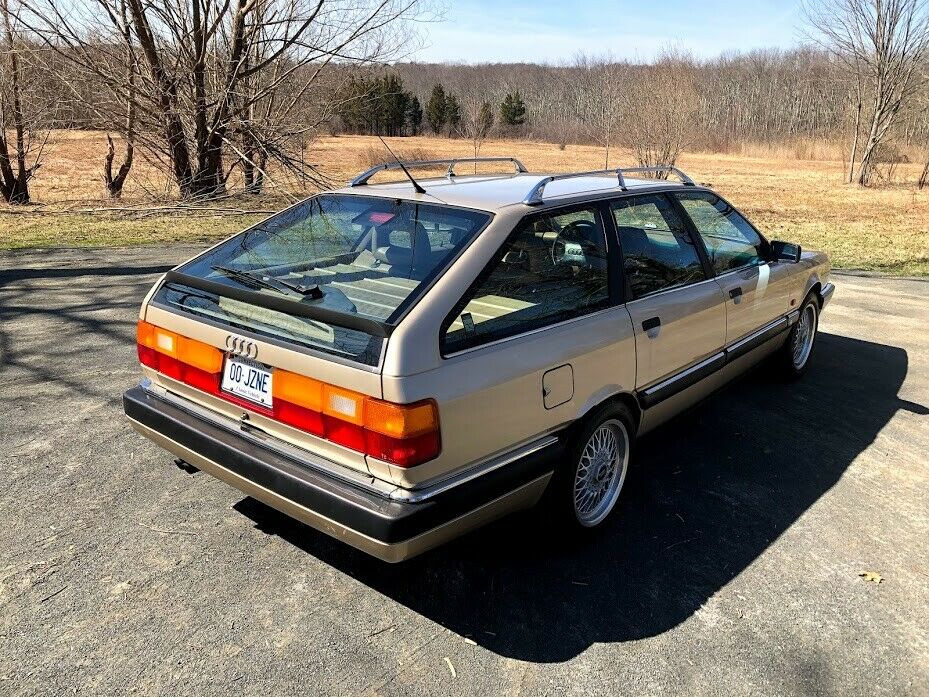 Year: 1991
Model: 200 20V quattro Avant
VIN: WAUHE5448MN017407
Engine: 2.2 liter turbocharged inline-5
Transmission: 5-speed manual
Mileage: 143,000 mi
Price: $10,000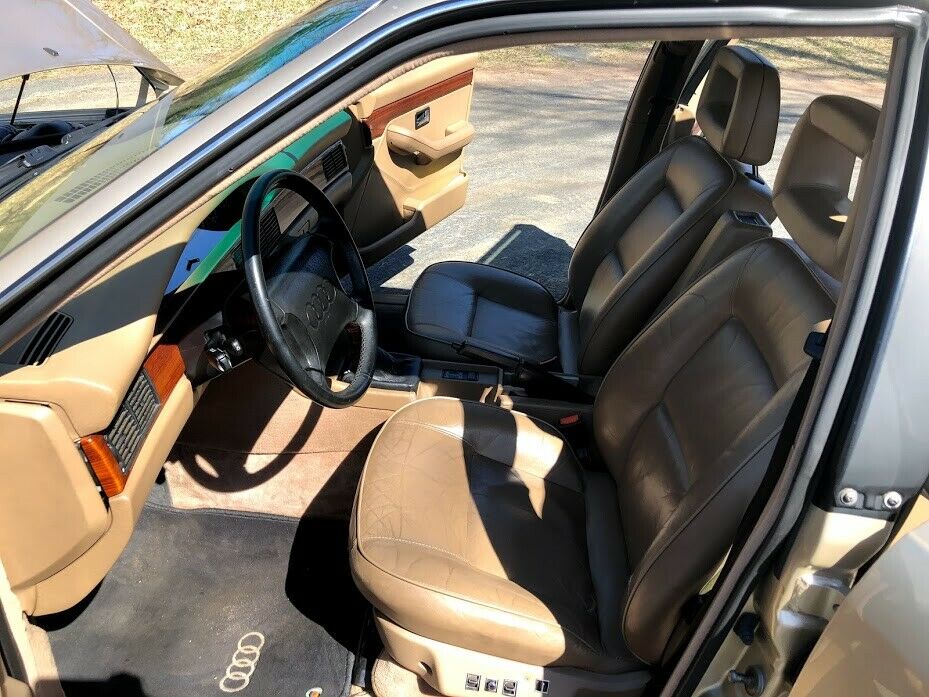 I am selling a very nice 91 200 20v wagon zero rust runs and drives great a lot of new parts installed in the past 1000 miles
Bamboo with travertine interior 142.000miles euro lights ,Samco hoses ,stage 1 chip ,H&R and Bilsteins .
New timing belt job( all belts ,water pump ,idler pulley,thermostat ,flush coolant )
New tune up ( magnecore wires,rotor,cap ,air filter ,fuel filter )
New valve cover gasket
All new vacuum lines
New billet throttle cable cam
New head liner .
New Battery
New 034 crank breather hose kit
Also the car comes with refinished 15 inch bbs wheels .
I have the window sticker and the original sales recipe for the car ,also comes with 2 spare keys .
Asking $10000 it�TMs probbaly one of the last nice 20v Avants
Email me for pictures k.zoltan@comcast.net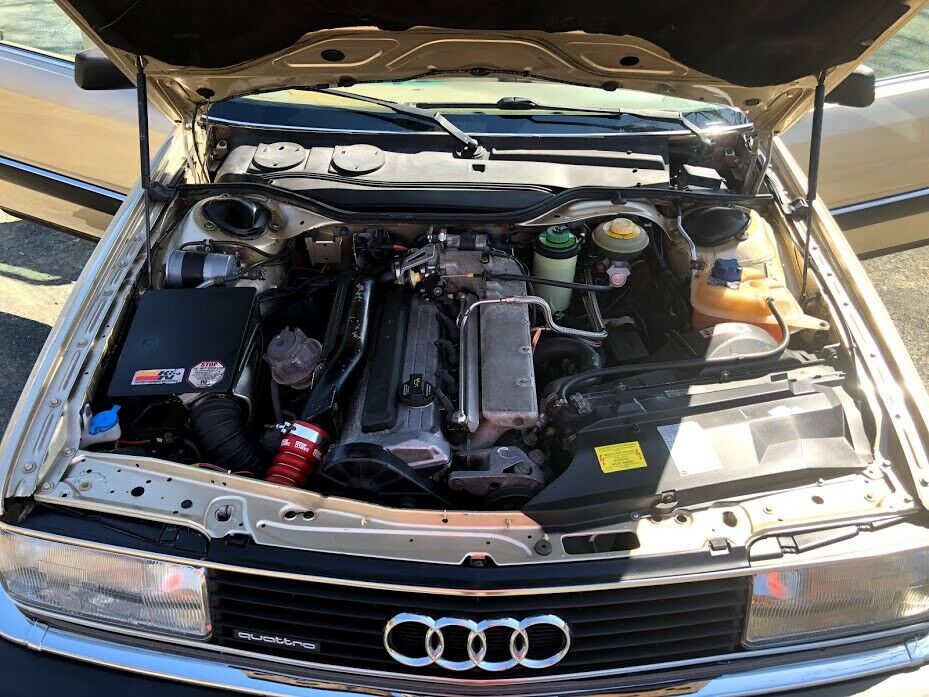 Not much information is offered, but the condition of this car is impressive. It's been a long-standing member of the Audi community and has a reputation for being cared for throughout that time. The current seller looks to have continued the love, and the car appears with upgraded European headlights, 16″ BBS Euro-option wheels (though it's listed as having refinished 15s), upgraded suspension and power and a lot of heavy maintenance lifting done. The leather isn't quite as good as the exterior, but my guess is that with a proper leather correction from an expert it could look a lot better. The asking price is $10,000 – so how does that compare to others? Back in 2016 I looked at another Bamboo/Travertine example:

With 220,000 miles, it still looked quite clean but not as clean as today's example. The asking price was $6,800, which was right in line with where it should have been arguably and unsurprisingly it sold for ask.
2017 saw another long-time enthusiast-owned Avant pop up for sale:

Again, not as clean as today's car and with TMU, it traded for $5,200 – probably just slightly under where I would have expected it, but again right in line with the market.
So is today's car worth twice what the Lago example was? Probably, yes. With a good history, documentation that goes back, fantastic overall condition and an off-beat color combination for one of the most desirable U.S.-bound Audis, this one definitely is in line at $10,000. Just make sure you grab those 16″ Euro BBSs with it.
Thanks to our reader John for the spot!
-Carter