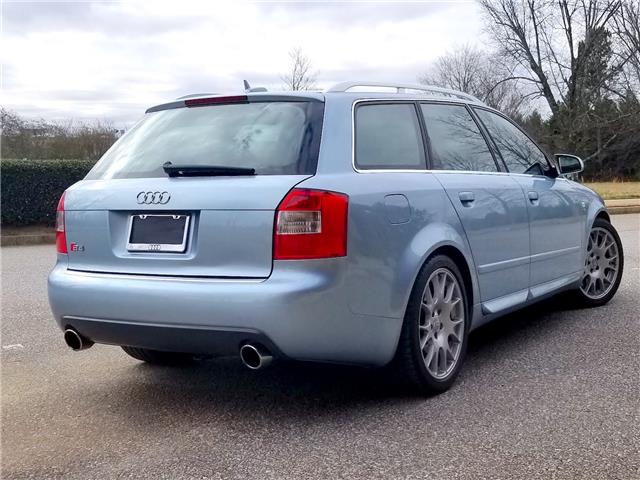 Update 2/25/19: It appears this car's exact connection to Paul Newman is quite a bit more loose than indicated by the seller. Thanks, Jason!
Lately I've had my eye on Audi B6 Avants as a potential replacement for my Passat down the road. The B6 carried on with Audi's tradition of building a high-quality, all-weather capable and highly versatile package. While arguably not the prettiest products to come from Ingolstadt, the subdued styling of the B6 has grown on me over time – especially as they've become less prevalent with age and used B7s and B8s have flooded the market.
While I've been looking primarily at the 1.8T that's both economical and familiar to me, there's no denying the appeal of the S4. For short money you can grab a car which was effectively without peer; an all-wheel drive wagon with a 340 horsepower V8 coupled to a 6-speed manual wagon. They're certainly not without their faults, but the cost of doing business in nearly 15 year old high-tech fast German cars is infrequently small.
Appreciation for these potent and unique packages has once again been growing. Recently, a custom supercharged Jet Blue Metallic '08 sold on Bring a Trailer for $28,250 – indicating there's a strong market for special examples. And today's '05 is quite special for two reasons – first, the special order Aquamarine Blue Metallic exterior, and second involves who ordered it – none other than Hollywood legend and motorsport enthusiast Paul Newman: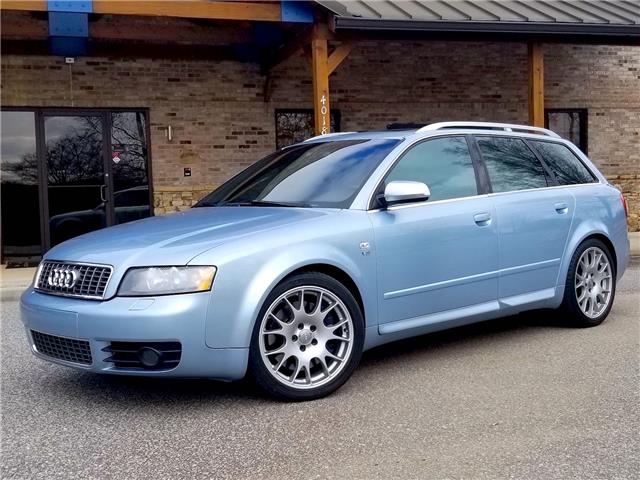 Year: 2005
Model: S4 Avant
VIN: WAUXL58E85A056298
Engine: 4.2 liter V8
Transmission: 6-speed manual
Mileage: 119,370 mi
Price: $47,900 Buy It Now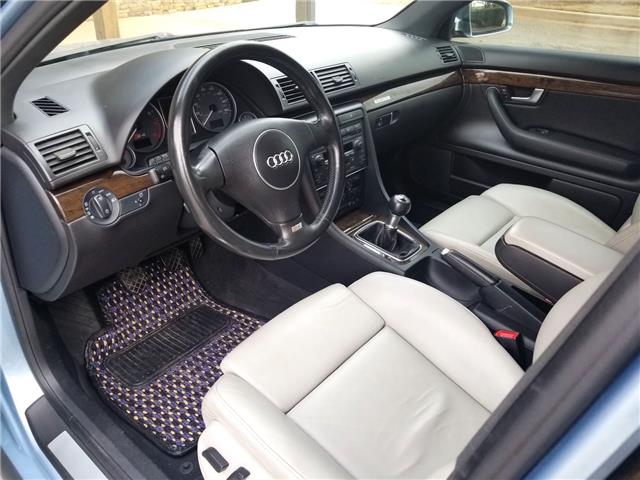 2005 Audi S4 Avant. Vin WAUXL58E85A056298. 119,370 Miles. 6-Speed Manual. Aquamarine Blue Metallic (1 of 1). Silver Recaro Leather Interior. Previously Owned by Paul Newman's Newman's Own Organics! Clean Carfax. This marvelous looking S4 Avant was specially ordered in Aquamarine Blue Metallic and is the only S4 Avant painted that color according to Audi North America. Its original purchaser was famously attracted to V8 6-speed wagons and titled to his company, Newman's Own Organics. The color, as many remarked, was a match for oneof Paul Newman's more notable features: ice blue eyes.

The car has an Audi Silver Recaro interior, which is more accurately a very light gray. The leather is in excellent condition, with no rips, tears, or wear. All dark wood trim is excellent as is the dash top, door panels, glass, and carpet. New Coco mats were added last year.

Audi's S4s were for performance-minded owners with a 340 hp, 4.2 liter V8 boasting a 5 second 0-60 sprint. The S4s featured widened wheelarch flares, upgraded fascia, larger wheels (this one riding on optional BBS 18"), enhanced brakes and suspension along with special badging and the optional Recaro interior.

The car comes with a 3-ring binder of service receipts. Most notably, the timing chain service was performed by Audi specialists Anderson Motorsports in December 2017, with a full engine out upgrade to improved tensioners, rails, bearings, and gaskets. Receipts total $5800. A new clutch was also installed at that time.

Shortly after, the current owner had Hotchkiss sway bars added, plus a brake and AC service. New power steering hoses were added as a preventive measure. Subsequent services have included regular oil, filter, and fluid changes per recommendations. A Milltek exhaust system has been added.

The owner also installed 5 new Michelin tires (14k miles), and notes the spare has not been used. This S4 comes with original manuals, books, jack, toolkit, roadside safety kit, first aid kit, and a fifth BBS wheel beneath the cargo hatch.

The Audi S4 Avants occupy a unique niche, yet especially so with the rare and sporting 6-speed manual. Though equipped for excellent performance in a luxurious cabin, their cargo capacity and utility are impressive.

The "one of one" color and ownership history puts this example on another level. The "Newmans Own" ownership is documented by Audi, North America!

All documents go with the car! This is an exciting investment you can drive and enjoy! Paul's Rolex watch just sold for 18 Million Dollars! A new world's record for a watch at auction!

Collector car financing available at competitive rates.

Vehicle Disclaimer:
We make every effort to provide you the most accurate, up-to-the-minute information on all of our vehicles in our inventory. However, please do verify with us before purchasing that all the information is correct and up to date. Also, unless we take deposit, any car is fair play and up for sale. For Ebay users, please do not hit the "Buy Now" button unless you verify with us the car is still available.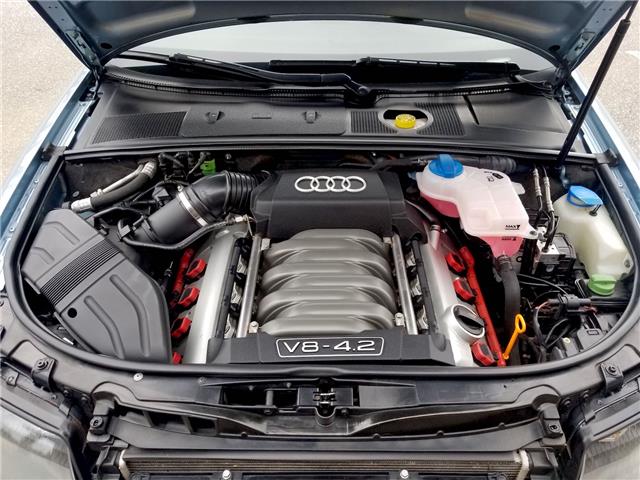 This seems to be a pretty well documented car as these things go. The engine service should alleviate fears of impending doom, too. The BBS wheels are a nice look and the unusual Aquamarine color is lovely. Personally I'm glad it's not black inside (though I might prefer a dark blue leather…) and the wood trim is a really nice touch which is also unusual on these Avants. If you want a one-of-one S4 Avant, you could do a lot worse in short. Of course, then there's the question of Newman's star power when attached to a 14 year old Audi wagon – fast though it may be. To be honest, I'm just not sure that it justifies a $20,000 premium over last week's Bring a Trailer recent high water mark for these Avants. On top of that, the '08 not only was supercharged, but had 70,000 less miles than this chassis has accrued and a history of selling (two other times, in fact) for big numbers on BaT. I'm sure there's someone out there who would love to own a piece of history with Newman's name attached, and that it's one of the better B6 Avants out there certainly doesn't hurt. Whether that's worth a 100% plus premium remains to be seen.
-Carter