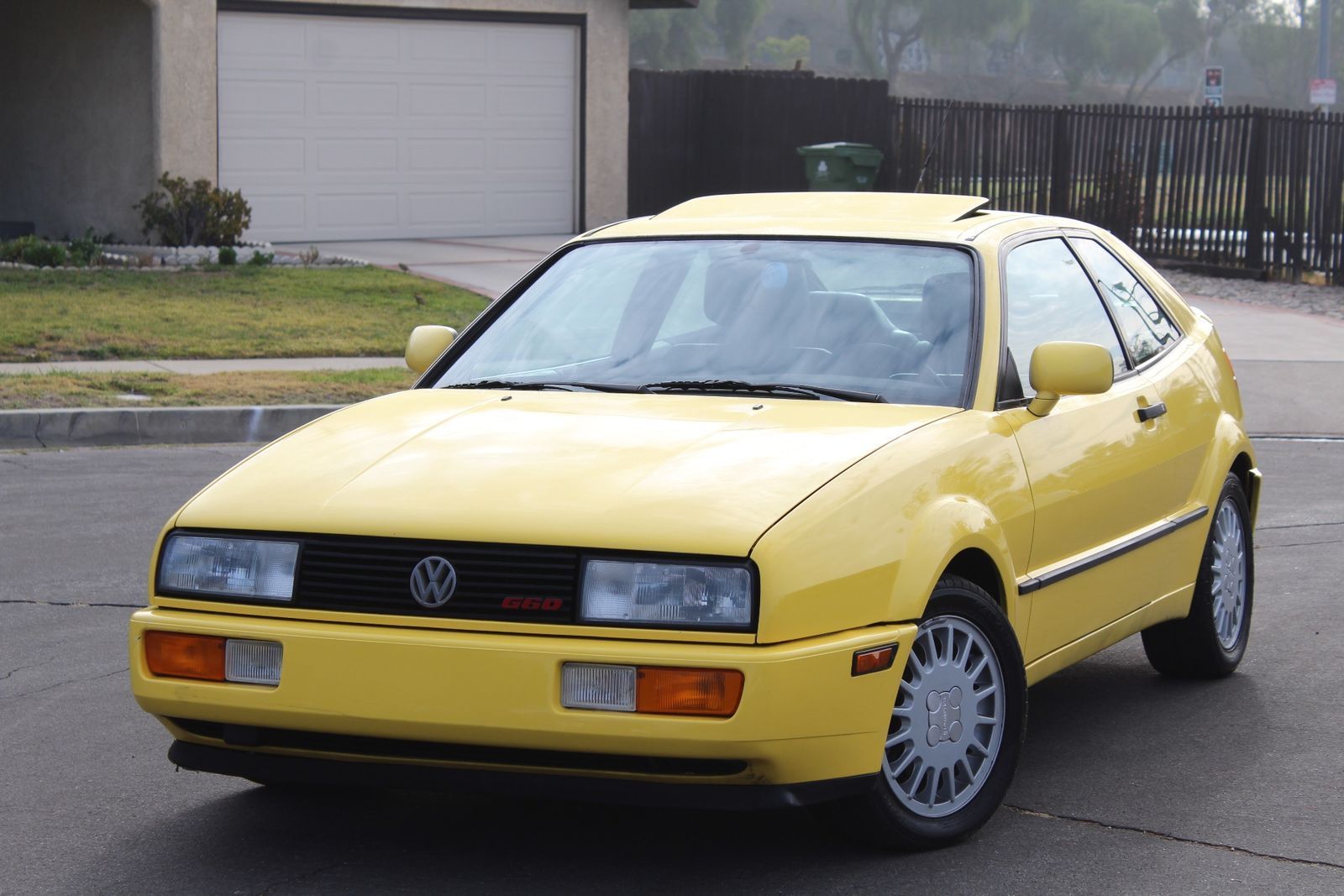 Collector Volkswagens from the early 1990s are now very much a thing, but supply – especially of original condition examples – can be quite difficult. Still, every few months we roll across some clean time pieces that are worth a look. Earlier this year I took a look at two nearly identical Tornado Red Corrado G60s, explaining a bit about what made them so special:
As a coming-of-age driver, while red was often associated with sporty hatches for me it was Volkswagen's introduction of Nugget Yellow on the Corrado that captured my attention. Perhaps it's because the ad campaign and a fair amount of the magazine tester cars came in the shade, but regardless, this was the 'Montana Green' of the early Corrados. It just looks right! So when this apparently clean, lower mile and original 5-speed manual 1990 popped up for sale, I had to take a closer look: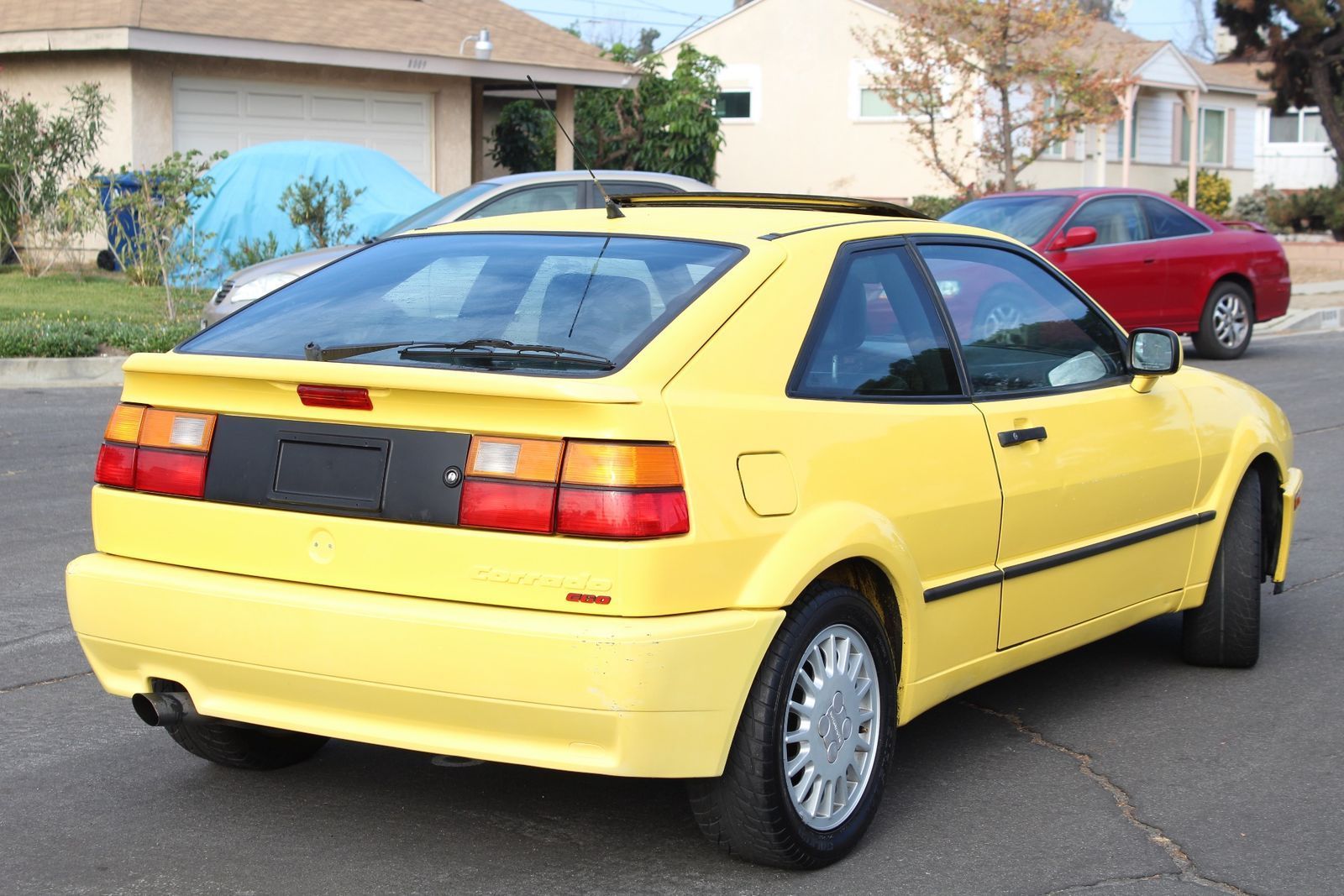 Year: 1990
Model: Corrado G60
VIN: WVWDB450XLK016310
Engine: 1.8 liter supercharged inline-4
Transmission: 5-speed manual
Mileage: 77,120 mi
Price: $8,990 Buy It Now
1990 VOLKSWAGEN CORRADO COUPE MANUAL 77K ORIGINAL MLS 1-OWNER
Installed Options

[1AC] ANTI-LOCK BRAKE SYSTEM
MSRP:$835.00
[027] CALIFORNIA EMISSION EQUIP
MSRP:$95.00
[] CLEARCOAT METALLIC PAINT
MSRP:$165.00
[CP1] COLD CLIMATE PKG-inc:heatable front seats/windshield washer nozzles
MSRP:$250.00
[3FD] ELECT SUNROOF (tilt/slide)
MSRP:$695.00
[] LEATHER SEAT UPHOLSTERY-inc:leather seating surfaces w/matching leatherette seat sides/backs/bolsters/door panels
MSRP:$710.00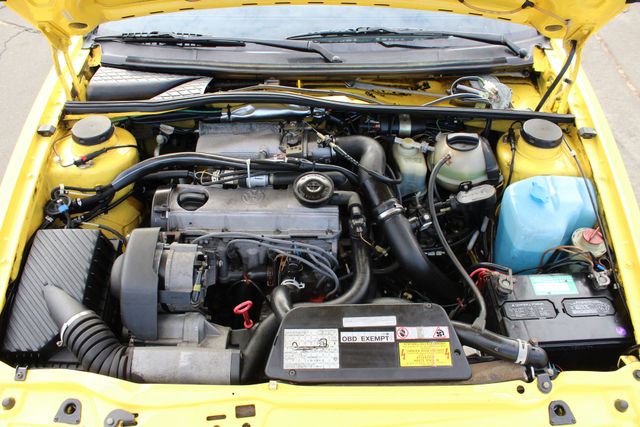 With less than half the mileage of the other examples of G60s I looked at in 2018, this one should be automatically a great start. Couple that with the rare and desirable color, and original configuration, and we're even better off. Throw in the infrequently found on early models leather interior and this is a pretty rare find. From that aspect alone, you can understand the premium this dealer is asking. But at nearly $9,000, it's basically twice the price of the last two and puts you pretty firmly into VR6 territory.
Further, it's not without problems. There are no records indicated and you'd certainly need to factor in a supercharger rebuild at some point. While not the most expensive repair by a long shot, it does add expense. The rear bumper looks to have been almost certainly repainted and it's not quite the right shade, and despite the respray it still exhibits damage. But perhaps that's better than the front bumper which is partly hanging off and also shows damage. There's no health report on the electrics, such as the automatic deploying rear spoiler, though the tilt function works on the sunroof at least. The tires are a budget affair and the wheels show crusty brake dust, the rockers have some damage and most obviously there's a missing "VW" badge. While not the easiest part to find, they can still be had new and fairly inexpensively.
Perhaps these seem like minor gripes, and indeed for most they're probably excusable on a sub-$5,000 car. I'd even go so far to say you'd expect them. But at double that amount, I'd really expect this car to be a lot more buttoned up. The G60 model just doesn't comp to the VR6 in today's world, and this asking price gets you a very nice VR6.
-Carter