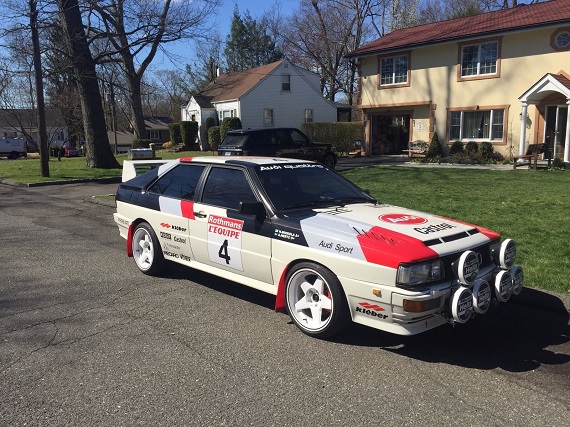 In general I like to reserve the Motorsports Monday posts for actual track-flavored cars, but occasionally one comes along that is worth a look even if it's more of a poseur than pole position. Of course calling any original Quattro a poseur isn't particularly fair. Out of the box these cars were effectively Group A race cars with some luxury goods fit to them. But the owner of this particular Quattro took the next step in their "restoration" of this 1984 car, modifying the boxflared wonder to look like its fire-spitting WRC brethren. Does it pull it off?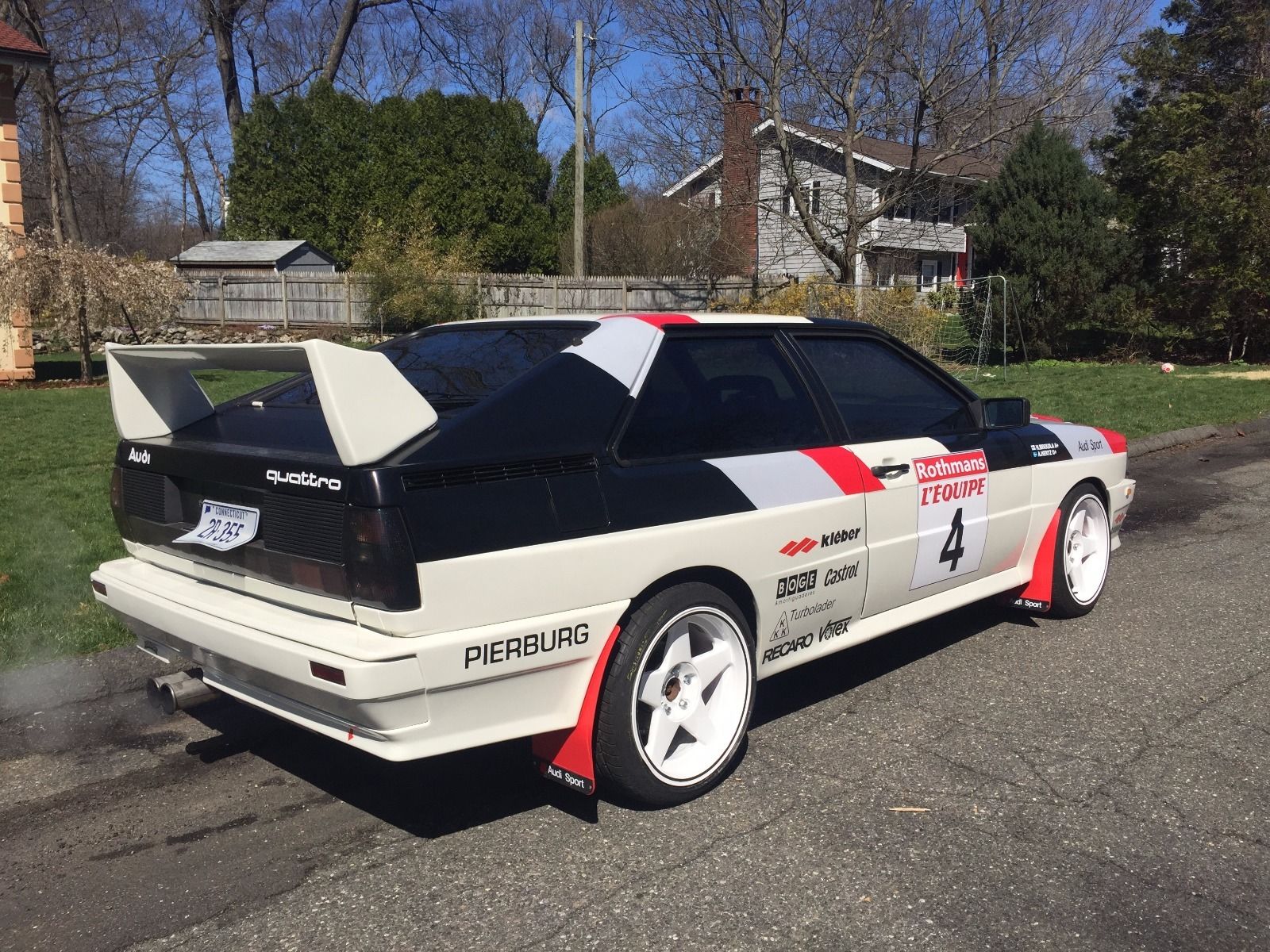 Year: 1984
Model: Quattro
Engine: 2.1 liter turbocharged inline-5
Transmission: 5-speed manual
Mileage: 140,000 mi
Price: No Reserve Auction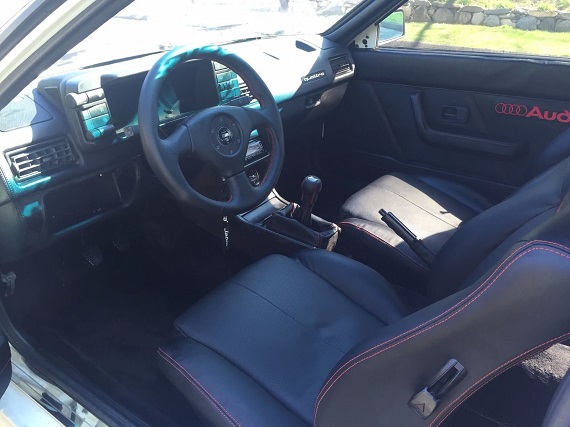 I'm selling 1984 Audi UR Quattro. This car was ground up restoration that was recently finished. Whole car was dismantled and sand blasted and all rust issues were repaired. Brand new professional paint. New electric wires through out the whole car. Interior was totally redone with leather on seats, dashpad, console, headliner. Engine and transmission was rebuilt. All brakes, seals, hoses, were either replaced or refusrbished to keep original as much as was possible. Currently engine has about 2k miles since rebuilt. All components are original in this car and were professionally refurbished to bring new look. Car has brand new rally hella 3000 spot light, new wheels and tires. Turbo is stock and refurbished as well bringing 200 horse power. This car is a blast to drive it. Please only serious buyers with funds. This car is not cheap so send stupid offers- do your research on prices of unrestored UR quattros. This car was completely gone through. I require immediate deposit of $1000 after auction ends and remaining balance to be paid either wire transfer or cash. Car was just imported from Germany and i do have all customs papers stamped in my name. I will give all customs papers along with bill of sale ready for you to register in your state. If you serious send offers. Good luck

PLEASE SEE ATTACHED LINK FOR VIDEO OF THE CAR

youtube.com/watch?v=lEv0MhdkFPw

youtube.com/watch?v=linjyM5a-8g

Ebay did not recognized vin #
HERE IS THE VIN # WAUZZZ85ZEA900851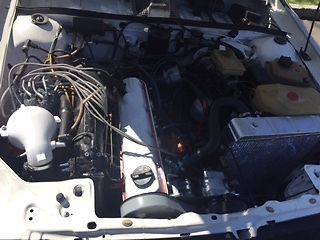 The look is mishmash of several different looks of the Quattro. The high spoiler was a late addition to the long wheelbase cars in early Group B, but the Sport vented hood is incorrect as is some of the coloration. Of course, then so are the sloped H1/H4 lights but this Euro-example wears the correct narrow-plate tail and slimmer European bumpers. But it's a tribute, and back away for the general aesthetic that few but die-hard Quattro enthusiasts will find fault with as it's instantly recognizable even if slightly incorrect. The wheels appear to be Speedline Sport wheels but there have been recreations made, yet even those are massively expensive. The mudflaps aren't really to my taste and would look much better black or white and without the extra Audi decals. But it's really inside where this tribute derails for me, as the recovering of the seats generally works but the red stitching and too-new steering wheel are a bit over the top. The dash upgrade is fine by me and it's recovered with leather apparently which is pretty impressive. The 200 horsepower claimed was the stock output of the European motor, so this car doesn't really have the guts to back up the rally-glory livery. But some of the details aside, a lot of money was spent redoing this car to a personal taste. And apparently there are quite a few that like that personal taste, as 55 bids have already pushed the current amount past $50,000 with a few days still to go. For that money I'd prefer a mint-condition original version much more, though admittedly you could spend most of that sum trying to refurbish a lesser example to a high level. It will be very interesting to see at what price this unique expression of Audi love ends up landing!
-Carter