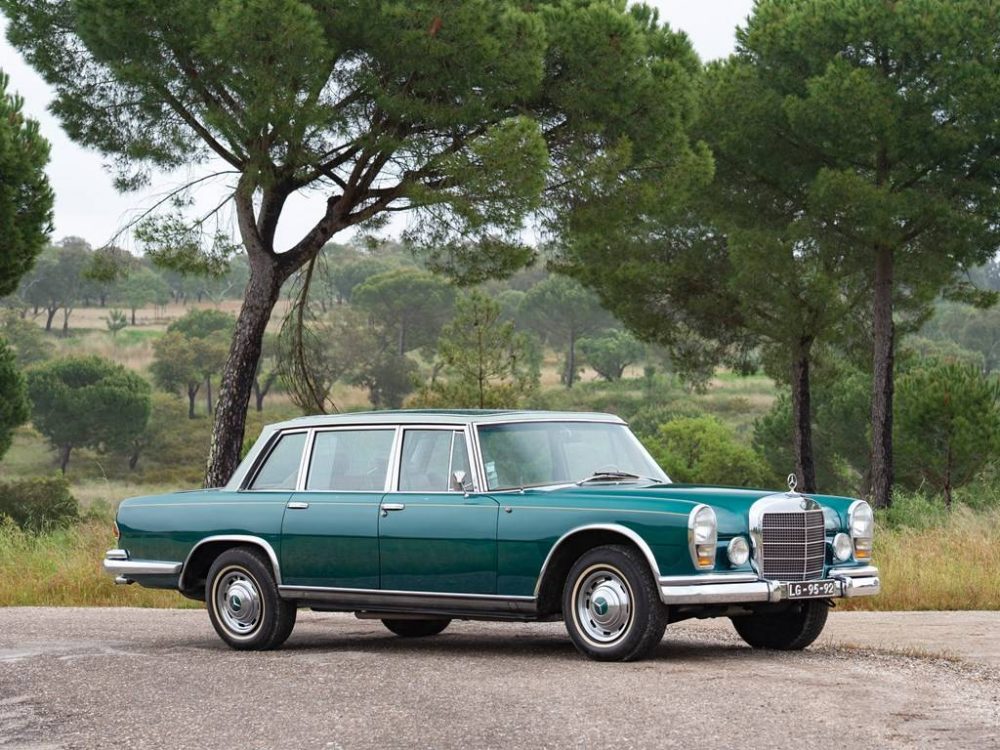 Its hard to imagine a car that was more sought after and requested by the truly elite of the world than the Mercedes-Benz 600. I don't need to regurgitate over and over again all the well-known individuals who owned these cars as I've done that in the past, but if you want to read about some of them, go nuts. Naturally, with great power and wealth comes with certain expectations and certain requests made to their favorite luxury car maker. I've seen some pretty crazy stuff that the Mercedes factory honored the request of, but today's modification was so nuts that the Mercedes factory flat out said no to.
Nubar Gulbenkian, an Armenian oil tycoon, had a taste for eccentric luxury cars to say the least. He commissioned Rolls-Royce to build him some truly wild stuff and naturally asked Mercedes to do the same with their 600. The thing is, Mercedes said no. Why? Well, Gulbenkian had a thing for cars with fully transparent roofs. He had a 1956 Rolls-Royce Silver Wraith with a transparent Perspex roof, among other body modifications, that is truly a one-off. The story goes, Mercedes wouldn't do it on the 600 because the structure of the roof isn't entirely flat. So bending a giant sheet of glass on a car that is constantly flexing and experiences temperature swings isn't something they wanted to dive into nor stand behind when it breaks. Tycoons usually don't take no for an answer, so Gulbenkian ordered a standard 600 through a fake name and asked coach builder Henri Chapron in Paris to do the work. In additional to adding the roof, they covered the entire interior in leather and added other little touches like tobacco pipe holders on the front seat backs. I told you this guy was eccentric.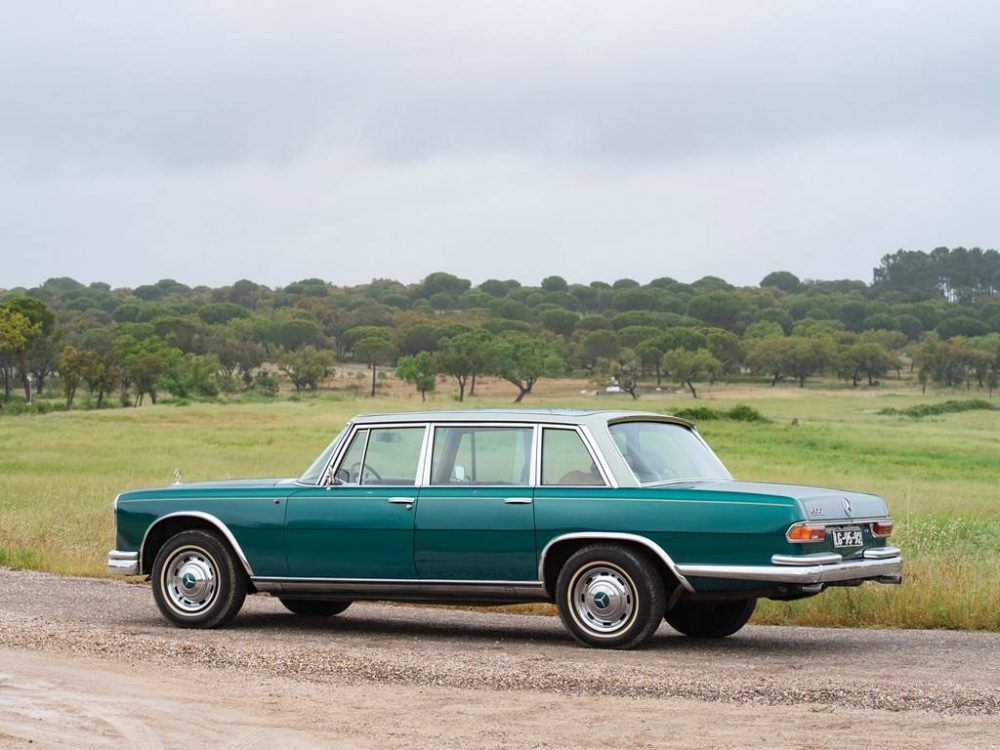 Year: 1966
Model: 600 by Chapron
VIN: N/A
Engine: 6.3 liter V8
Transmission: 4-speed automatic
Mileage: N/A
Location: Comporta, Portugal
Price: No Reserve Auction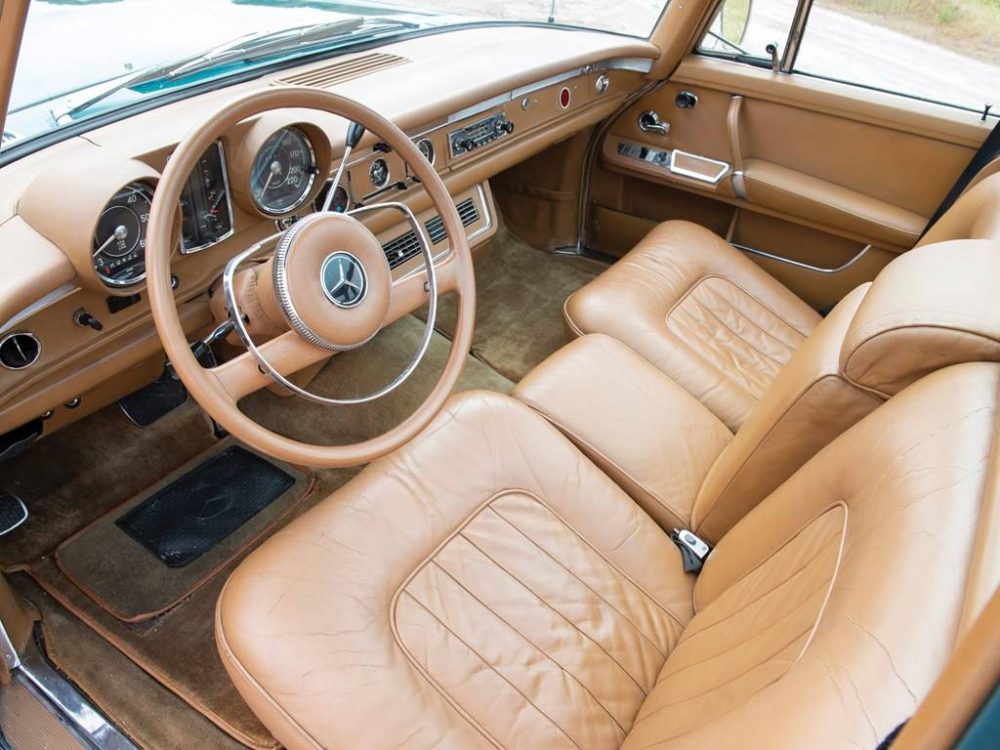 One-off coachbuilt example by Henri Chapron of Paris
Full glass roof unique to this example
Fascinating ownership history, delivered new to Nubar Gulbenkian
Residing in Portugal since 1972 with 30 years of single ownership

Amongst the 2,677 Mercedes-Benz 600s built, and being the 293rd built in 1966, this example stands proud as being truly unique, reputedly laying claim to the distinction of the most expensive road car built in 1966. It was built for an eccentric Armenian oil magnate named Nubar Gulbenkian (son of Calouste Gulbenkian), who initially approached Mercedes-Benz about building his 600 with a full glass roof. When Mercedes-Benz did not approve his outlandish request, Gulbenkian instead ordered a standard 600 limousine through a French dealer under a false name, taking matters into his own hands. Upon delivery, it was sent to Parisian coachbuilder Henri Chapron for modifications including the aforementioned glass roof. So that its owner could look at the stars, the rear seat was made to fold into a double bed.

Door panels are fitted with hand-held mirrors, and deflector frames of glass were designed with the sole purpose of regulating the flow of fresh air to create minimal turbulence. Special tobacco pipe holders are fitted, as well as a minibar between the seats. The owner kept tabs on his driver with both a speedometer and fuel gauge fitted to the rear compartment. And, atypical of 600s, there is no wood lining the interior; in its place, sumptuous leather throughout. This was a man obsessed with the details.

Upon Gulbenkian's passing in 1972, he left the car in his will to the Portuguese gardener of his house in Cannes. After taking possession of the car, its new owner shipped it home to Portugal and left it in storage, and there it stayed for the next 30 years. Upon finally moving to its next custodian, the car allegedly needed only minimal servicing and a cleaning to bring it back to usable condition. Passing through the collection of José Mira, under whose ownership it was featured in a Petrolicious article, the car was only recently acquired by Mr Sáragga and remains in wonderful condition today.

Every Mercedes-Benz 600 is a special car, but this example is undoubtedly more special than most and warrants serious consideration from any Mercedes-Benz aficionado.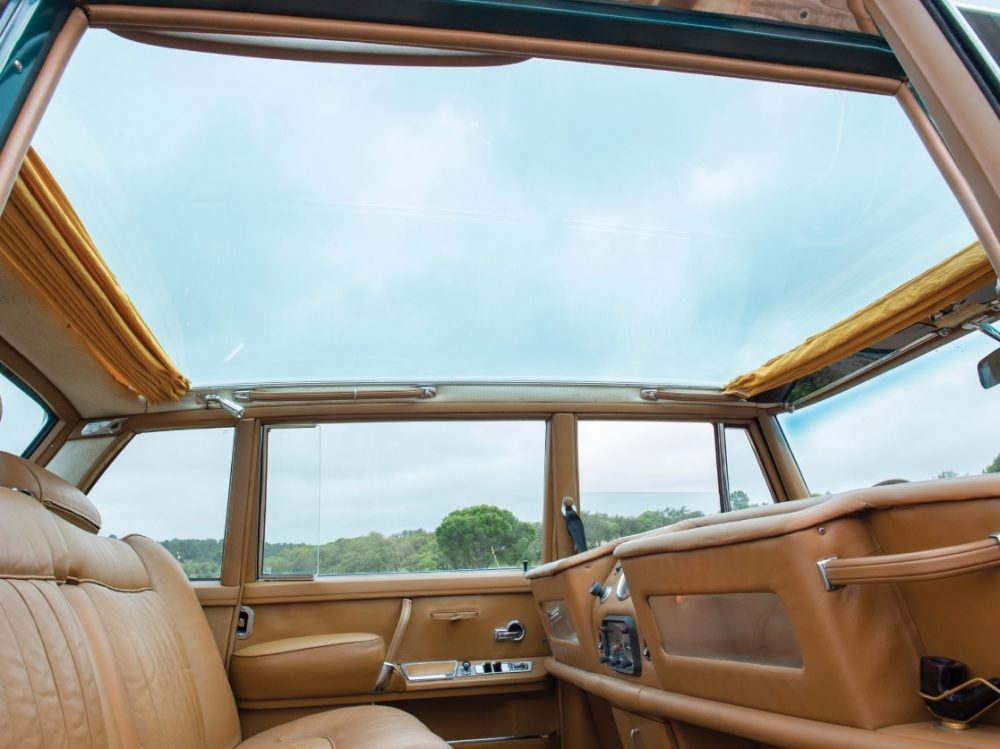 Taking a look at the photos of this car, you can see how crazy it is. That glass panel makes any modern car jealous, but sadly, the current condition does not. Gulbenkian kept this car in Cannes, France at one of his estates and gifted it to his Portuguese gardener who worked there upon his death. You would think the gardener would sell it and live off that the rest of his life, but no, he imported this car back to his native Portugal and it went into storage where it sat for over 30 years. I don't need to tell you what a car does when in storage for 30 years, let alone a coachbuilt 600. Just like Mercedes thought, the roof glass is cracked in many places, along with the suspension looking awfully wonky in these glamour photos. I'm sure it needs a bunch of other work as well, but nothing is said about that because auction houses are about as honest as the PR department at a Russian nuclear power plant.
The car is offered this week in Portugal at no reserve for whoever is brave enough to sign up for it. They have a guided price of between €300,000 – €400,000, but I'll be shocked if it hits that number. I know people have a lot of money to spend on crazy stuff, but if this car doesn't have the glass roof, it's worth $75,000. The 600 market is very soft for cars that need a lot of love, and this roof on this car isn't going to fix itself.
– Andrew