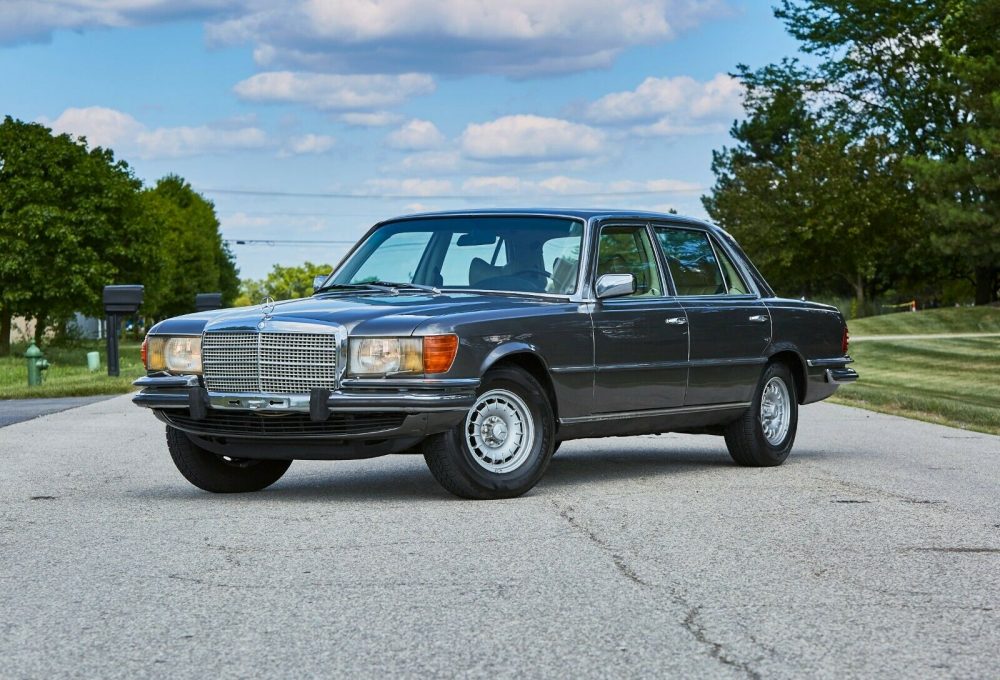 The holy trinity of M100-powered Mercedes-Benz cars, the 600, 300SEL 6.3, and 450SEL 6.9, are not for the causal or faint of heart owners. The buy-in is expensive, the parts are expensive, the labor is expensive, everything is expensive. These are not cars you can stick in the corner of the garage under a cover with a battery tender hooked up only to drive it once a month, if that. They all use extremely complicated suspension systems that will leave you weeping if you walk out in the garage and see the car suddenly resting on its rocker panels. Despite support from the Mercedes-Benz Classic Center, lots of parts have been no longer available for many years and aren't coming back, so your only hope it to pray that it doesn't break and if it does, hope it can be rebuilt. There is a very small, but passionate group of owners of these cars in the M100 club, but their membership is decreasing as the years going on as younger generations aren't interested in spending sometimes five-figures for routine repairs on these cars.
If you are brave enough to dip your toe into the world of dry-sump engine lubrication and doors heavy enough to slice your fingers clean off if they get caught in them, then the 450SEL 6.9 is where you want to start. Full disclosure, I own a W116 chassis, in non-6.9 trim, so I am a bit biased on these, but also extremely realistic as I've worked on a 6.9 extensively and lived to tell about. The hydraulic suspension system is sturdy, but again, very pricey if something goes wrong, and the same can be said for the 6.9 engine itself. The non-6.9 bits are some of the best materials you could ever ask for in a car, sans the god-forsaken US-spec HVAC, so it is for sure a give and take situation. Buy a well-sorted example and stay diligent with the maintenance, it won't be so bad. However, buy a project and have fun explaining to your wife and kids why Santa won't be visiting your house this year. Thankfully the car I'm looking at today, a rare European-spec 1977, looks to have all the major things looked after and is it relatively good health. The thing is, I don't think the owner wants to let go of it. At least for not what I think it is worth.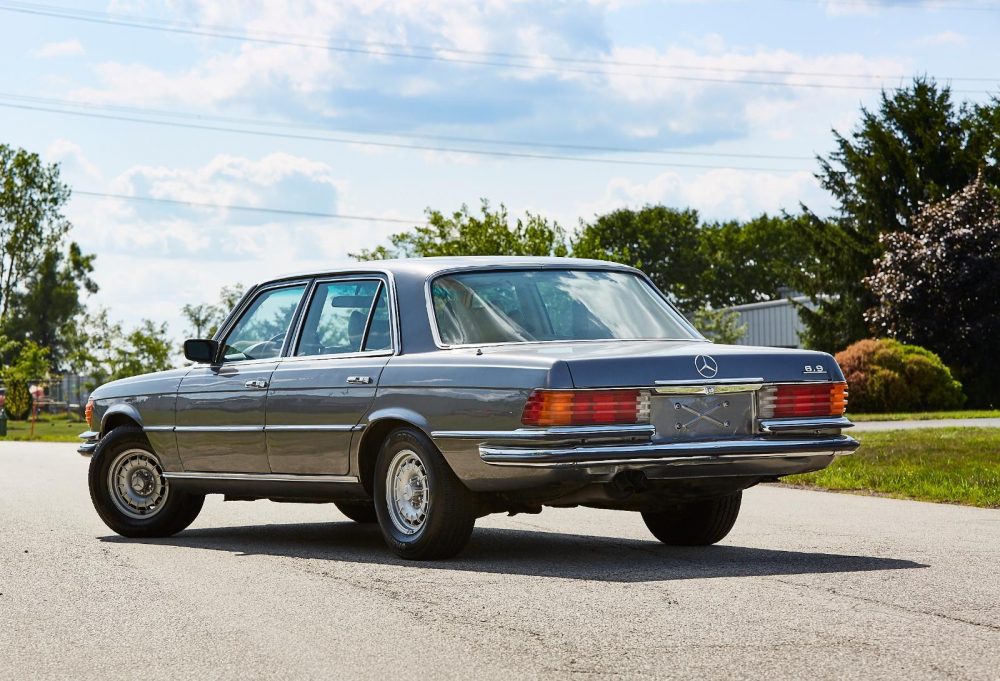 Year: 1977
Model: 450SEL 6.9
VIN: 116036112002165
Engine: 6.9 liter V8
Transmission: 3-speed automatic
Mileage: 69,387
Location: Columbus, Ohio
Price: $24,987 Buy It Now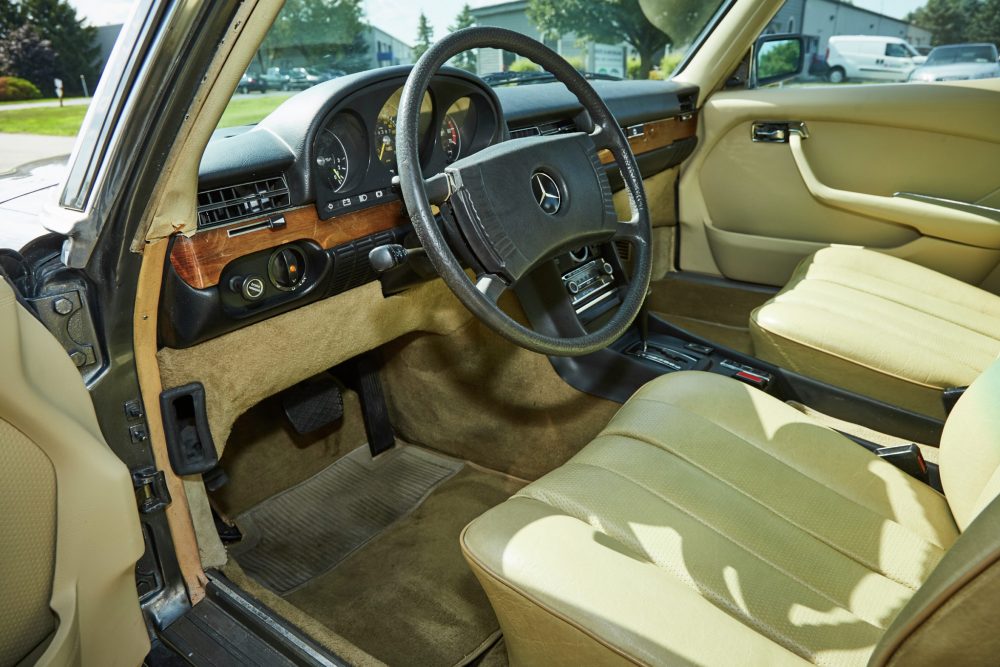 This 1977 Mercedes-Benz 450SEL 6.9 is a European example that was sold new in France and later imported to the US, where it remained in South Carolina (no rust) until the selling dealer's acquisition earlier this year. Power is provided by a 6.9-liter SOHC V8 paired with a 3-speed automatic transmission and a limited-slip differential. Finished in Anthracite Grey Metallic over Parchment interior, this W116 is now offered with a clean Ohio title.

The exterior was repainted in 2018 in its factory shade of Anthracite Grey Metallic (172), and closeups of the finish and trim are provided in the photo gallery below. A new heated rear window was also installed in the last year.

Recent service includes… Engine oil and filter, transmission service, new battery, new spark plugs, new brake flex hoses, new steering coupling, new lower control arm ball joints, new engine mounts, and FIVE brand new tires.
And previous owner had hydraulic work done 2-3 years ago.

The data plate on the radiator support above shows the factory paint color and option codes as follows:

172 – Anthracite Grey Metallic
592 – Insulating glass all around/heated rear window
629 – Version for France
638 – Elimination of warning triangle
812 – Rear-mount loudspeaker
877 – Reading lamp in the rear
261 – Elimination of model designation
510 – Becker radio cassette
531 – Automatic antenna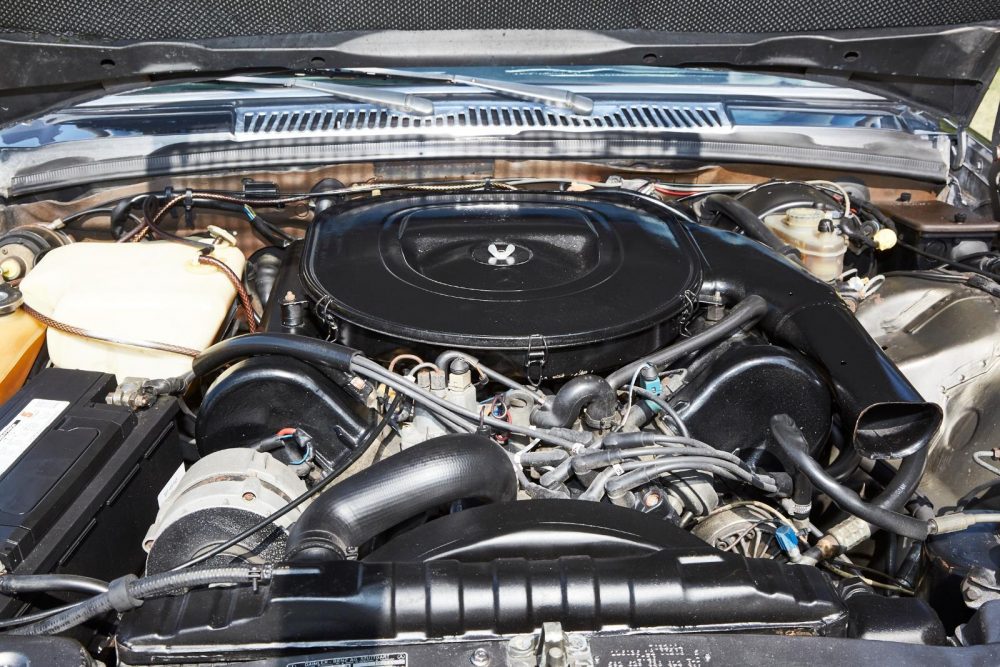 I'll tell anyone who will listen, which isn't many people at all, if you are serious about a 6.9 just buy a European-spec car. Not only do you get the wonderful European-spec bumpers and headlights, as well as the manual climate control, but the M100 can actually breathe enough to make the 405 ft-lb of torque it is capable of. All of that combined is well worth waiting for the right example to come up. This 1977 seems to be well sorted and has some maintenance done, but there are no real records at all. It is offered by a dealer so their care about that is below zero, just as long as it drives off their lot long enough for them to change their phone number.
The interesting thing about this car is that it was offered on Bring a Trailer two weeks ago and bid to $18,000, resulting in a reserve not met situation. In my opinion, the dealer was crazy not to take that money and run. Someone offering you $18,000 for an average quality 6.9 that has been painted once, has no records, and a bunch of interior flaws is all the money. Why they didn't take that is beyond me and it looks like they aren't looking for that much more given their $25,000 asking price on eBay. Seeing as they are asking $25,000, their real price is probably somewhere just over $20,000. In this ever-shrinking seller's market for M100-powered cars, if someone offers you a fair price you take it. My guess is two months from now the dealer will be saying the same thing.
– Andrew