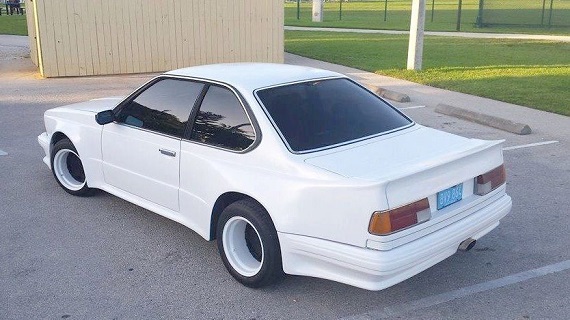 It's a day for storied 1970s modified BMWs apparently, and from one very expensive but tastefully modified BMW we travel on to one very expensive but…well, let's just call it period piece and be done with it. Widebody cars were the rage of the 1980s, especially amongst top-flight German cars. Built to mimic their racing counterparts, everything from 560SELs to Porsche 928s got the treatment. There were several manufacturers who were notable for widebody conversions; Strosek and Konig are probably two of the most famous, but not to be outdone a small tuning firm from Bonn – ABC Exclusive – also got into the 1980s cliches. Did you want a glitzy, over the top 6-series? ABC could deliver, replete with color coordinated dashboards ripped straight from the Space Shuttle and champagne flutes hidden in the refrigerated seat section in the rear. Have you ever ridden the rear of an E24? I have, many times. Let me tell you, not many people capable of drinking champagne are capable of sitting back there comfortably. Perhaps that explains the champagne, then. But ABC wouldn't just end there, because if you wanted a different sort of over the top 6-series, they had two more options; you could chop the top off and get a flexible-flier CSi for your trips to the Riviera, or you could opt for the outrageously flared widebody conversion: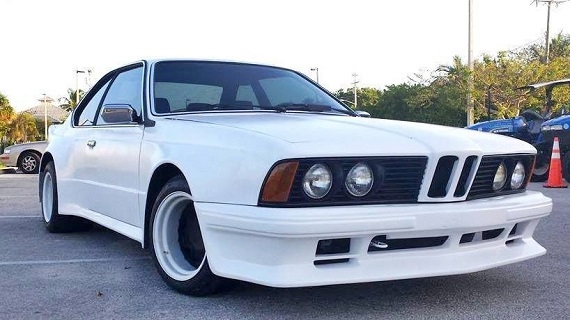 Year: 1977
Model: 633CSi
Engine: 3.2 liter inline-6
Transmission: 3-speed automatic
Mileage: 68,000 mi
Price: No Reserve Auction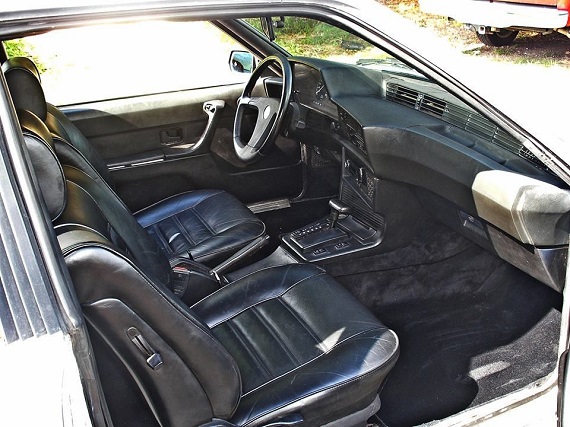 FOR SALE Unique and extremely rare car! 1977 European grey market "Imported from Europe and never meant for the US market" 633csi. Originally purchased and imported by Dr. Carlos Iglesias, brother of world famous singer Julio Iglesias. Car Has very rare mid 1980s forged aluminum 3 piece HRE 505 wheels that were designed to mimic Ferrari's F40 as well as the beloved Testarossa wheels. The wheels are street legal track wheels that can be adjusted to have a wider offset for track use. These wheels are especially rare due to the diameter and width. The rear tires are only made by Pirelli, they Still produce the 345/35/ ZR15 rear tires because it is shared by classic exotics such as the popular Lamborghini Countach, De Tomaso Mangusta and possibly a few others I'm not aware of. Bonn ABC Exclusive wide body kit that was made and installed in Bonn Germany. The body kit in question is made entirely of fiberglass! Both the wheels and body were installed at the same time in the mid 80s at an estimated $20,000 in 1980s money. Interior is a 9.5 out of 10! Engine runs very strong with out any issues!. I would love to see this car stay in south Florida but I am sure there is a true Shark Nose enthusiast out there.. This was a true 80s exotic in Miami at the height of the infamous Cocaine trade that made Miami what it is today! Windows are tinted at 25% including top strip of windshield and 70% on entire windshield. Please call for more information. Serious inquiries only. For more information and stock photos with my body kit and more information about the coach builder, Bonn ABC Exclusive wide body please visit 1000sel.com. These coach builders provided upgrades that were strictly reserved for the Ultra Rich in it's day. This is a true one of a kind rare car that would be virtually impossible to find anywhere else for this price. I have the original floor mats minus the drivers side that are in excellent condition. There is a very rare ABC badge that is inserted into the center of the steering wheel in the place of the original BMW badge.

This is a true BMW in every aspect. This car has factory side impact braces installed as well as rear headrests, something that never reaches the US market BMW cars. No restrictions here! Like a true BMW when you open this car up it screams with power, RPM's touch the red line then shift to the next gear. For everyday driving it runs very smooth and is exactly as comfortable as any modern day BMW on the road. What's most incredible and quite silly! this body for the early 1980's shares a very unique feature with the new Lamborghini Huracan. It has a modest integrated/molded rear wing for down force at high speeds, unlike those very tacky rear spoilers most cars have installed on them. This truly cleans up the lines of the car and actually serves a real purpose. Incredible how a modern day Exotic shares this classic BMW's body feature..This car in itself is timeless in design but adding this rare body makes it a work of art truly worthy of an Alpina makeover and definitely worthy of high end M Power performance work to represent the beloved M badge along with colors. I have personally spoke with Carlos Iglesias Jr 5/24/2015 and confirmed ownership history once again, to find out that his father was friends with the founder of ABC Exclusive which was founded in 1983 by Wolfgang Fraedrich in Bonn Germany where it was designed, built and installed on this car.

On a final note. This car was a very special experience for me as a child. I remember riding with my father in his old M6 putting the car through it's paces on windy country roads in Westchester NY. Owning this car, I had a chance to relive and share that experience with my 6 year old son as well. Due to demand from my family for a convertible, I'm selling. We live in the Sunny Florida Keys where it literally Summer all year round, especially our very warm winters. A convertible is definitely in order. This is a NO RESERVE auction.. Winning bidder drives this car home!

Any questions please feel free to contact me via Ebay or try my home phone. 305 414 8703. Thanks.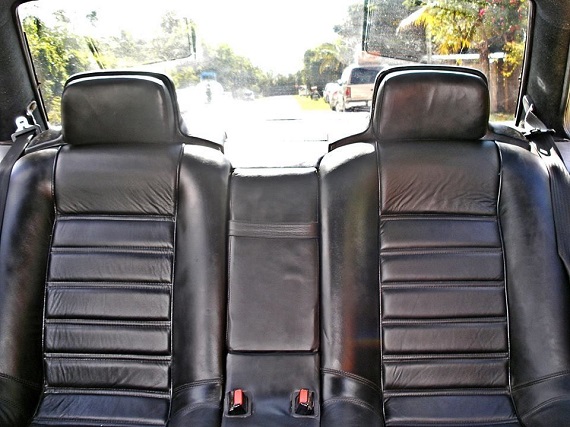 The story is interesting, with the seller's claim that the car was owned by Dr. Iglesias. I'm not sure that really qualifies it as a historic or famously owned car, but the story that the Iglesias family was friends with the founders of ABC Exclusive is interesting. The car received what appears to be only the body kit, as the interior is largely unchanged. The claimed HRE wheels aren't well shown; HRE was in business in 1983 when ABC was founded, but most of the photos of ABC E24s have Gotti 3-piece wheels, which would have been more likely at the time. The seller's comparisons to the M6 – nevermind the Huracan – aren't really appropriate considering that 3.2 coupled to the 3-speed automatic transmission won't really provide much sport. Add super-ridiculously wide tires into the mix, and if anything this E24 will be even slower than a narrow-bodied late 70s 6. It does have a few neat features like the rear headrests and the conversion supposedly cost 30,000 DM in 1983; exact inflation/conversion of that amount is difficult, but the figure I come up with is about $40,500 worth of exterior modifications – nearly doubling the price of a then-new 633CSi. Unfortunately, we don't learn much actual history about the car, which – it should be noted – recently appeared on eBay in Matte Black. If the car has been painted or wrapped is not disclosed. It does appear more in character in white, but again details of the actual history are lacking. Ultimately this car should trade hands since it's a no-reserve auction, but it'll take someone who's really into tight leather and Whitesnake to get excited about it. It's a bit of a poser car with an interesting but flaky history. Like many of the people who drove these originally, the 1980s seem like a distant – and sometimes, absent – history.
-Carter