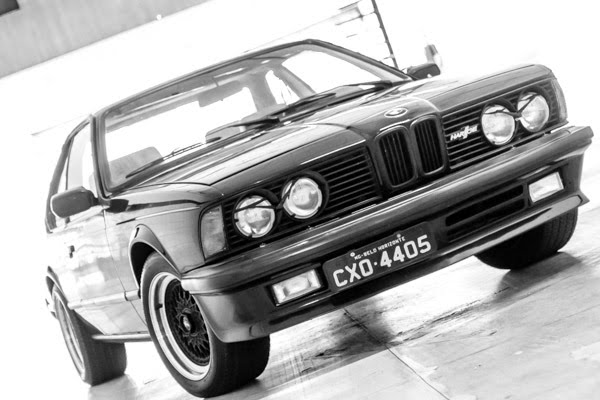 From the same collector as last week's 2002Ti Alpina comes an equal rarity this week. As with early Alpina and AMG information, details on early Hartge cars are sparse at best. Though Hartge was around as early as 1971, there just isn't much information on how many cars they built or the exact details. That makes today's E24 pretty interesting; what should likely be labeled a "H6" isn't, instead being referred to as a "635CS". It appears to originally be a 1978 635CSi which had the injection undone. Instead triple Webers adorn the M30, a setup reportedly good for 290 horsepower. But while Hartge badges adorn the car, there are odd details that seem to question the authenticity: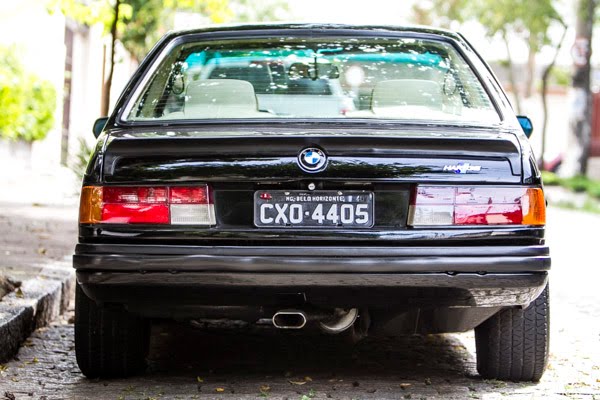 Year: 1978
Model: 635CS
Engine: 3.5 liter inline-6
Transmission: 5-speed manual
Mileage: "0" mi
Price: $50,000 Buy It Now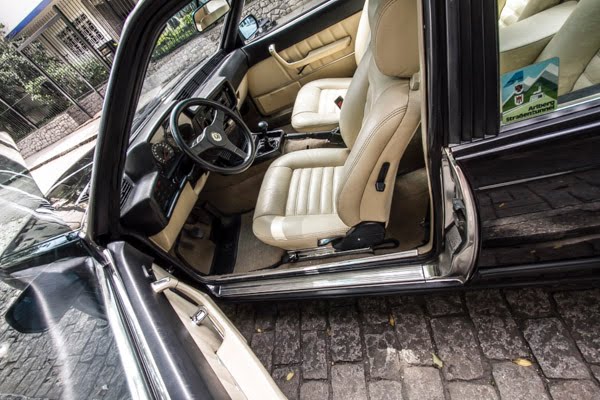 Rare E24 Hartge

Engine L6 3.5 Tri-carb Weber 45″ ~290hp

Getrag manual gearbox

Strut bar

Bilstein 5mm shox

Bodykit M Technic

BBS RS 003 16,2"

More photos and videos in http://www.oacervo.com/bmw-635cs-hartge-1978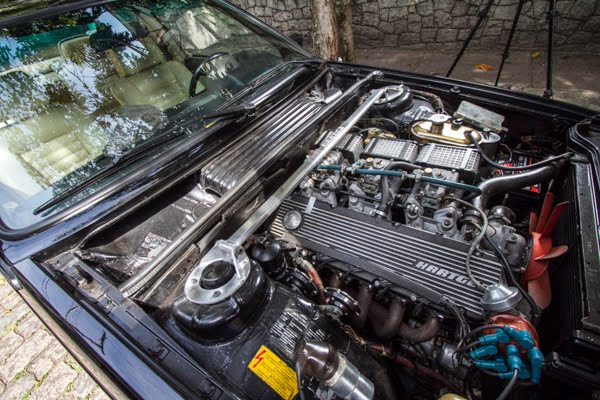 Missing are obvious things such as Hartge wheels and stripes; though it doesn't seem that Hartge wheels were fully in swing until the 1980s. Stranger is the comfort seats inside and the M bits such as the steering wheel and body kit. This car has come into question amongst BMW enthusiasts previously; there just doesn't seem to be a lot of supporting documentation that it's a true Hartge built car, but instead a Euro 635CSi that has some cool BMW and Hartge bits installed, a carb conversion and some slick BBS RS wheels. As such, it seems hard to justify the extremely steep asking price; at $50,000, you could buy multiple M6s. This is a pretty and very rare combination of parts, but I'd think values of this sort would be reserved for a fully-fledged and documented Alpina B7 Turbo only. It's lovely to look at, but I'd wager the value of this car lies at best around 50% of the asking price.
-Carter