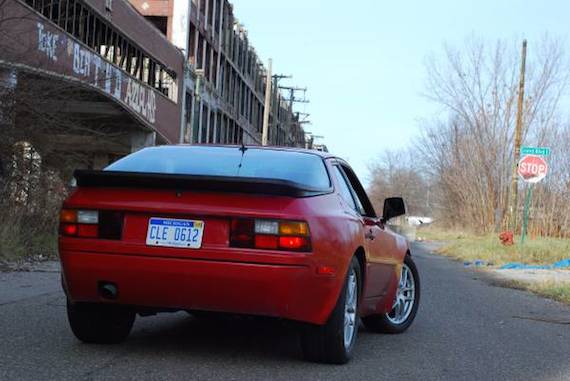 Engine swaps are a popular topic of conversation here at GCFSB. From early examples of the BMW 3 series with late model inline-6 swaps to Volkswagen Campers with Subaru lumps hiding out back, the possibilities are endless. Another trend has been V8 swaps into the venerable Porsche 944. This Porsche 944 comes to us via our friends at BlythBros. It's not a purebred V8 Porsche like the 928, but one glance at this tuned-up 944 and you'd have a hard time believing it wouldn't be a hoot to drive.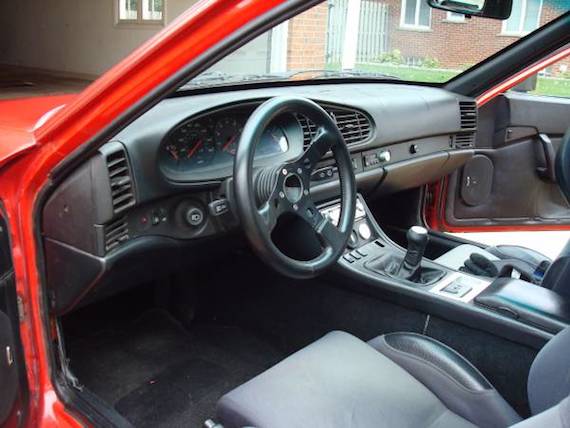 Year: 1985.5
Model: 944
Engine: 5.7 liter V8
Transmission: 5-speed manual
Mileage: 130,000 mi on engine
Price: $8,000 Buy It Now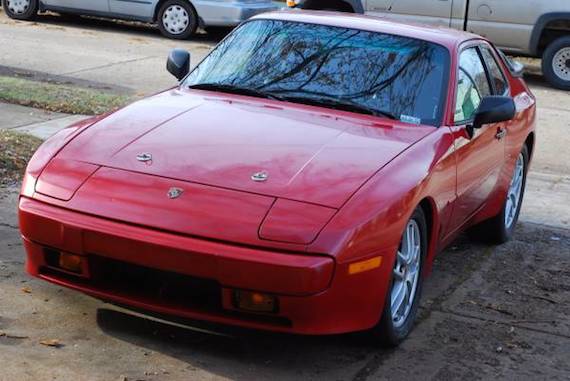 1985.5 Porsche 944

The handling and driving dynamics the 944 is famous for with the power (and reliability) of an American V8! Many many upgrades and modifications, please contact me for more details and pictures. The basics:

5.3L Gen III V8 (LS based Chevy engine, code LM7)

LS1 Intake manifold, LS6 cam and springs, ported throttle body, custom mid-length headers to a 2.5″ exhaust, ~300 rwhp compared to 120-130 rwhp stock. Engine has ~130k miles.

Transaxle replaced with the stronger 944 Turbo trans with external oil cooler, trans has had the NA 5th gear swap to improve highway fuel economy (mid 20's).

Upgraded brake calipers and rotors from 944 Turbo, dual brake master cylinders with adjustable balance bar.

17″ Cayman S 10-spoke wheels with Pilot Sport rubber ~40% tread.

Lightweight Corbeau race seats ready for a 4-point harness, partially stripped interior – rear seat and some sound deadoning removed, all carpet still in place.

Aftermarket front and rear bumper, House of Kolor paint-20′ paint job. Body and paint could use some work. New windshield, Resealed rear hatch, Rear wiper delete

Headlight motor delete brackets purchased from rennlist, these allow you to raise and lower headlights manually but remove the headlight motor and bar.

Autocross and Track suspension setup with adjustable shocks and higher spring rates.

Dan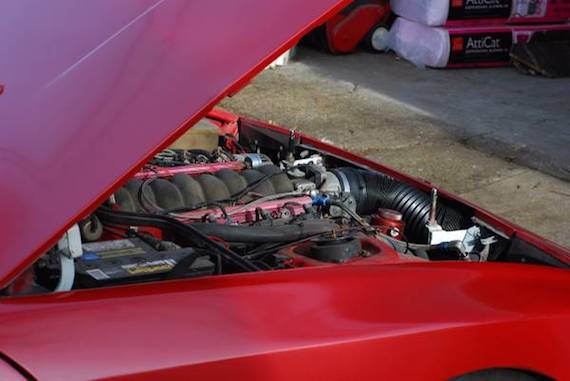 Some folks might consider it sacrilege to mess with perfection and drop an American motor into a German sports car, especially as 944s gain traction in the marketplace. I tend to take the stance that if the car needed attention anyway, why not experiment and have some fun? The LS V8 is a tried and tested power plant, a durable unit with good parts availability. Combine this with the well balanced 944 chassis and it seems a win-win package to me. This car is ready to go either way as a driver or track warrior and for not much money, you can have some fun catching folks in both venues off-guard.
-Paul