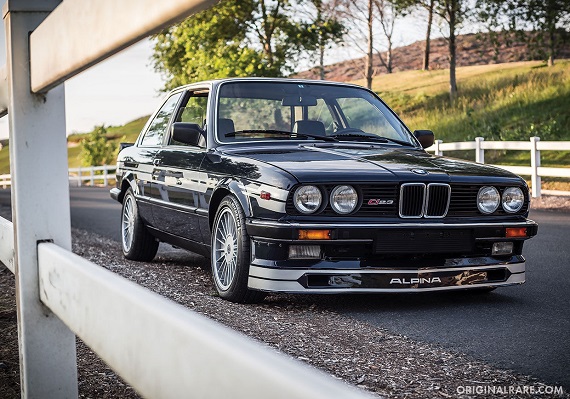 The other day I read an article on Petrolicious entitled "Which classic car gets on your nerves?" The photo was of an E30 M3, and it wasn't far into the article that it became clear that this was a decidedly anti-E30 stance. In many ways, I agree with the author – having a conversation with an E30 enthusiast and trying to convince them that there are other cars (even within the marque) that are much better values or offer more performance per a dollar is akin to attempting to blame mass shootings on assault rifles in the middle of an NRA meeting. Now, to be fair, there are quite a few very reasonable E30 enthusiasts out there and just like it's not fair to generalize about any group, they're not all the same and most haven't been recent bandwagon jumpers. But the rocketing to fame of the E30 and the ascending prices of the lineup have become somewhat laughable; take Paul's mint, low mileage 318is for $30,000 the other day. Is it a lovely car? Sure, and if I'm honest I agree with Paul that it's one of the neatest options in the E30 lineup to me – but is it worth the same as a brand new, replete with warranty 228i coupe in your choice of colors? That's where the wheels start to fall off the bandwagon, because while I can rationalize a lot of automotive things that are pretty ridiculous I find that one hard to stomach. But, if the market has spoken and a 318is is "worth" $30,000, surely a super limited production Alpina C1 2.3/1 is more highly valued?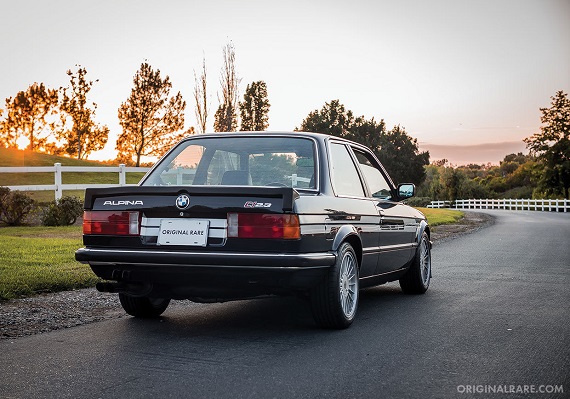 Year: 1984
Model: C1 2.3/1
Engine: 2.3 liter inline-6
Transmission: 5-speed manual
Mileage: 40,000 mi
Price: $99,000 Buy It Now
One of Only 35 Examples | Serious Inquiries Only | If interested, please contact us: 949-478-2590 or info@originalrare.com

ALPINA History:
Alpina is an automobile manufacturing company based in Germany selling their own cars, based on BMW cars.

Alpina is recognized by the German Federal Ministry of Transport as an automobile manufacturer, thus Alpina-built cars are branded and registered as Alpina instead of BMW, although an Alpina can be bought and serviced at local BMW dealerships, and covered if there is a warranty issue.

Alpina was founded in 1965 by Burkard Bovensiepen, a member of the Bovensiepen family of industrialists. The original Alpina name can be traced to Dr. Rudolf Bovensiepen, his father, whose company produced office typewriters.

Although Alpina started by producing typewriters, the original Alpina ceased to exist at the end of the 1960s in their attempt to move into the textile industry. In 1965, Burkard established a BMW tuning business, following his success with investments in the stock market. He started the tuning business in an outbuilding of the original Alpina typewriter factory. The company worked on carburetors and revised cylinder heads.

Between 1968 and 1977, Alpina cars did very well in competition. The highlight was in 1970, when the team's cars won the European Touring Car Championship, the German Hillclimb Championship, rally and track racing championships and the prestigious Spa 24 Hours.

Alpina officially withdrew from racing in 1988 because of capacity limitations and restrictions. Tied to this was the decision to begin production on a new set of BMW Alpina automobiles. Legendary race drivers Derek Bell, Niki Lauda and Hans Stuck have all raced Alpina prepared BMW 2002s and CS coupes during their racing careers. [From Wikipedia]

WBAAA710709538695:

The car being offered is a 1984 Alpina C1 2.3, which is based on an BMW E30 323i. Alpina produced only 35 examples of the C1 2.3, which makes it highly collectible for any BMW enthusiast. Official Alpina plaque inside the car indicates it is production number 0179.

The Lapis Blue exterior paint is original and still in excellent condition. The classic black with blue/green stripe cloth interior is also original with no tears or rips. The 2.3L straight 6 cylinder engine produces 170hp, which allows the 2,500 lbs car to go from 0-60 mph in about 7.8 seconds. The engine is based on the 323i M60 motor, which features special Mahle pistons, a special exhaust, ignition system, a dry-sump lubrication, and a short-ratio five-speed gearbox.

The aggressive looking front spoiler, the classic silver Alpina decals, and the rear spoiler, all work well together to make it distinctively Alpina. The car is rust free with no signs of corrosion. All 4 wheels including the spare wheel inside the trunk do not have any curb rash and look flawless. Tune-up of the entire fuel system was recently completed. Odometer reads 64,450 KM which equals to about 40,000 Miles. This car has current United States title, license, registration, and has been fully serviced/safety inspected.

Serious Inquiries Only

Highlights

One of Only 35 Examples
Mileage: 64,450 km = 40,000 miles
One of the Rarest Alpina's in Excellent Condition
Current US Title, License, and Registration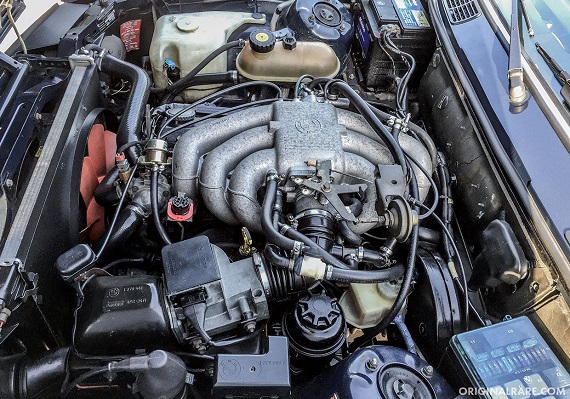 One of the interesting aspects of this example is that it's from the first run of cars that Alpina produced as a manufacturer, and from that standpoint it's certainly an important car for brand-specific enthusiasts. It's full of lovely Alpina details, and great photography shows off how stunning those signature colors can look. And, as the seller notes, this car is much, much more rare even than some of the limited edition M3 models. But is it a $99,000 car? Gosh, I find that pretty hard to swallow. If we follow the 318is model from above, then that puts this car squarely into competition with a brand new, well equipped M5. Is the driving experience in the E30 more pure? Absolutely, and you'd be right in saying that anyone with $99,000 could walk in to a dealership and order up a brand new M5, while it would take "taste" to choose this E30 over that. Taste, and a touch of insanity. No, more than a touch – a whole lot of insanity. As in, people in white coats should be waiting for you at the transaction. And if you're really, really lucky, when you get out of the hospital the market won't have crashed on these cars like your pill high just did.
-Carter