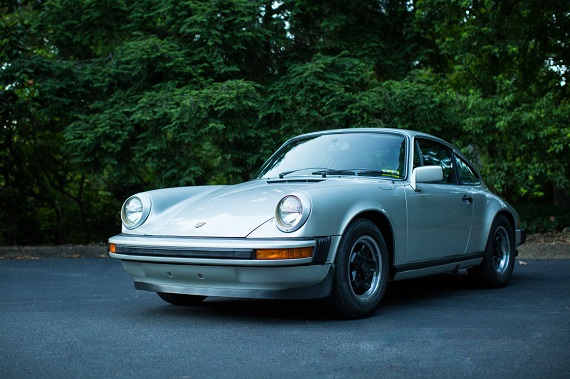 I'm going to step forward one year from yesterday's 911S Targa to look at the model that replaced it: the 911SC. This was to begin the 911's heyday as the 911SC and its successor the 3.2 Carrera would propel the model forward and insure its top status at Porsche. Chief among the issues to be addressed with this new model was the engine. Reliability issues had hampered the previous 2.7 liter engines, but with the introduction of a naturally-aspirated version of the 3.0 liter flat-six that had been serving duty in the 930, Porsche was able to provide both more power and better reliability. Always a winning combination. These 3.0 liter engines have proven to be some of the most reliable Porsche has used in the 911 and they are one of the reasons the 911SC remains such a great option for buyers today. With good care they easily stretch into six-figure mileage, yet values for cars in good condition have remained fairly reasonable relative to later models. While a 911SC certainly won't provide the performance capabilities of the more modern 964 or 993 their appearance remains classic and their 180 horses still provide enough power for any backroad enjoyment. The example we see here is a very low mileage Silver 1978 Porsche 911SC Coupe, located in Tennessee, with an interesting Black interior with velour seat inserts.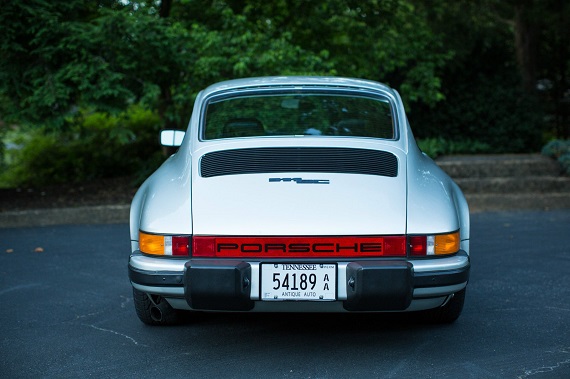 Year: 1978
Model: 911SC
Engine: 3.0 liter flat-6
Transmission: 5-speed manual
Mileage: 36,630 mi
Price: Reserve Auction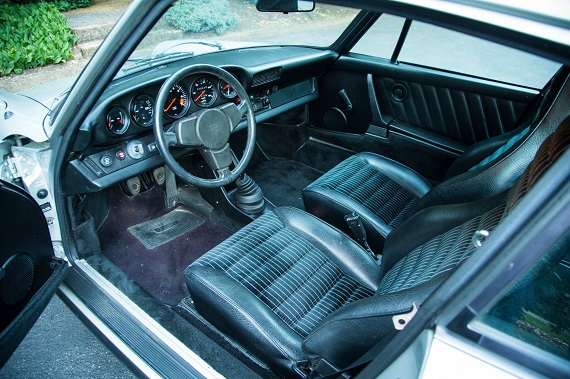 1978 Porsche 911SC – Original Unrestored Car with 36,630 miles

This is a great low mileage example of a first year 911SC Coupe. It has always been garaged and has only traveled 36,630 miles. Its totally original and it has had a recent $10,000 dollar engine out service to address chain tensioners and head studs that were weak in this model. It's original silver paint shows well and the interior is fantastic. It has the highly sought after
velour inserts with silver striping and the seats are in great shape. It has been professionally detailed and is ready to use. If you have been looking for an SC coupe this one would be hard to beat.

Hagerty's Description:

History of the 1978-1983 Porsche 911

Porsche engineers don't make mistakes very often but the U.S. spec 2.7 liter 911s built between 1975 and 1977 were plagued with engine problems when new. In 1978, Porsche put those problems behind them with the introduction of the brilliant 3.0 liter 911SC. Porsche now finally mated a body that was capable of lasting indefinitely with an engine that was capable of lasting nearly that long. Well maintained 911SCs are capable of 300,000 miles between rebuilds. Power was up too from the 2.7 liter 911 although not by an enormous amount and the SC was good for a 0-60 run of about 6.3 seconds. Leather, A/C power mirrors, and forged alloy wheels became all but standard. The last year of the car saw the addition of the first full convertible Porsche since 1965. It wasn't quite yet the perfect 911—that would have to wait until the 3.2 liter Carrera—timing chain tensioners and exploding airboxes would continue to plague the 3.0 liter cars. By now though, enthusiast owners have updated these trouble spots on most cars and the 911SC remains an excellent choice for a first Porsche.

1978 Porsche 911 SC 3.0 Info

Body Styles
2dr Coupe
2dr Targa

Engine Types
6-cyl. 2993cc/172hp FI
6-cyl. 2994cc/180hp FI

Additional Info
Curb Weight: 2315 lbs.
Vehicle Length: 168.9 in.
Wheel Base: 89.4 in.
1978 Porsche 911 SC 3.0 2dr Coupe Info

Number Produced
5,178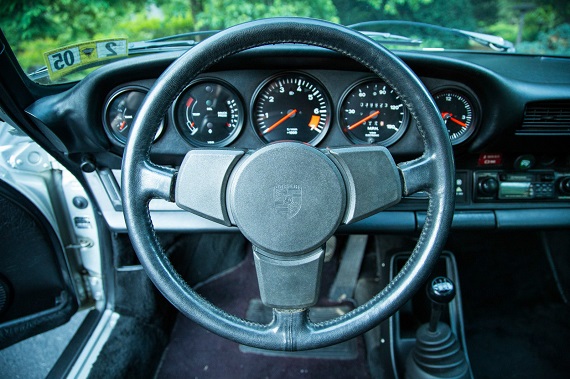 This is one of those rare times where I think the dark lighting is really helping this SC stand out. Silver is not always the most interesting exterior color and in direct sun it stands out, but not necessarily to its benefit. Here with its black accents, it looks really nice in the shade. The caveat, of course, is that it's tough to get a good sense of the exterior condition under all that shade, but for the most part things look good. The interior also presents well and the velour inserts certainly provide a period correct and interesting contrast. It also looks in mostly original condition other than the presence of the front spoiler without the rear spoiler. Bidding currently sits at $32,600 with reserve unmet. It's been a while since I've come across a first-year 911SC with this sort of mileage so I'll be curious where this auction ends. There's certainly a lot to like!
-Rob