Warning!
This post is in our archives. Links in this post may have been updated to point to similar cars available to bid on eBay.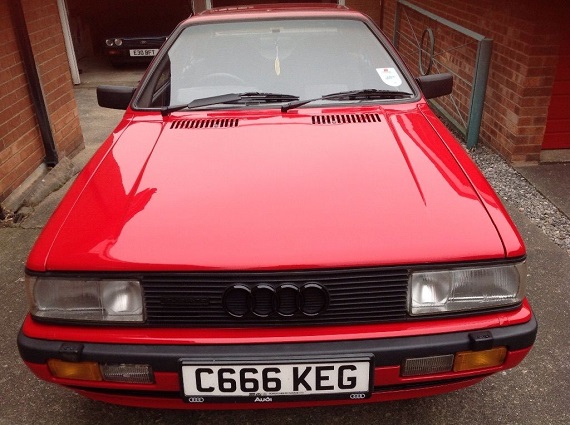 Odds are that there are quite a few people who still don't know that the narrow-body, non-turbocharged Type 85 Coupe Quattro existed at all. Move outside of the U.S. market, though, and the Coupe GT could be opted with the all-wheel drive underpinnings of the 90 (4000) quattro, resulting in the WRC-winning look without the Porsche 911 price tag. But while generally fans of the B2 chassis can't be dissuaded that it might just be the best Audi product ever, the reality of owning one of these trustworthy steeds was that they were pretty slow. Dependable, tossable, still fun to drive – but slow. On top of that, the aftermarket industry for the inline-5 was pretty weak. There were some products out there; I had an original Abt header, for example, and you could buy a Schrick cam or briefly a neato Jamex air intake. But the real way to gain power was to swap in a turbocharged inline-5, right? Well, apparently no one told the folks at GTi Engineering in Brackley that: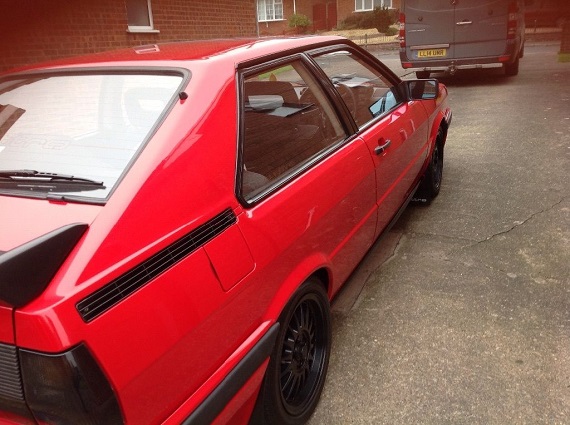 Year: 1985
Model: Coupe Quattro
Engine: 2.5 liter inline-5
Transmission: 5-speed manual
Mileage: 102,000 mi
Price: GBP 6,600 ($8,217 Buy It Now)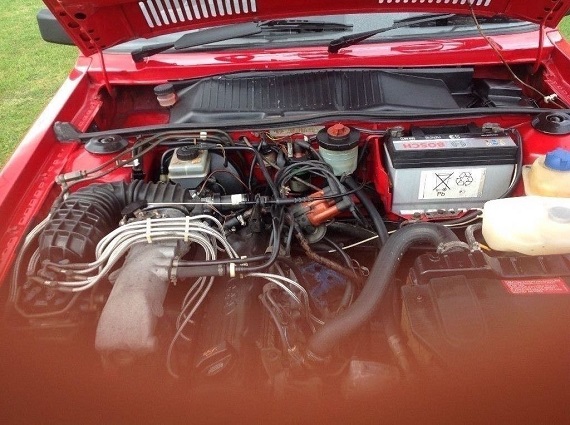 This is my Audi Coupe Quattro. It is in very good condition inside and out. It has a little history with the car. I could go on and on about the car, but the best thing for you to do is to come and have a look at it. I don't want someone buying it then coming and complaining about little bits. I am not interested in part exchange the only reason I am selling it is because I no longer have the room for it and it will mean that it will be stuck outside. Cash on collection only no PayPal . If you have any questions please ask.

On 15-Oct-16 at 18:55:20 BST, seller added the following information:

There is no rust on the car at all, it had a complete re spray in 2011 with underbody shutz. Total cost of that was £4244.00. Receipt with pack.
I will also put 12 months MOT on it.

On 15-Oct-16 at 18:56:59 BST, seller added the following information:

It also has a full stainless steel system through.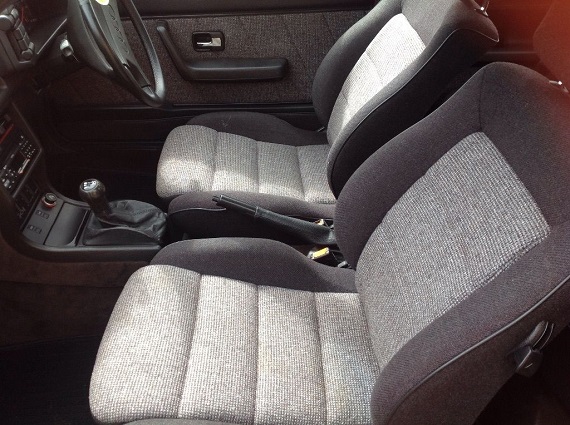 If you haven't really heard of the Coupe Quattro, you almost certainly haven't heard of the GTi Engineering RE2500 conversion. I just about have a blood Type B2/85, and I had never heard of it. But Richard Lloyd Racing – most famous for their exploits with racing Porsches in Group C and at Le Mans – offered a myriad of upgrades for primarily Volkswagen, but also Audi, products. Their signature packages involved reworking the heads and honing the blocks, resulting in special "RE" designations like the RE2000 (2.0 liter VW). But Audi also got the treatment, and the 2.2 inline-5 standard in the Coupe Quattro could be punched out to 2.5 liters. The conversions usually included a reworked head including honing, larger intake and exhaust valves, and a higher lift and duration cam. This work cost – a lot. 2.0 conversions ran about GBP 4,000 in the late 1980s, so figure about $13,500 in today's currency. On top of that, the car wears upgraded 15×7″ Ronal R8 wheels and appears lower than stock. These modifications are generally undisclosed in the ad, but I did find this car for sale back in 2011, where the GTi Engineering link is confirmed. That ad indicated the car needed to be repainted, which the current seller discloses. The job looks generally good and the car has some neat non-U.S. spec options like the Frankani black taillights and headlight washers. The trunklid should be fiberglass, but it's tough to tell without it open. Otherwise, the car seems to be a fairly standard example although it does not appear to have cruise control or power mirrors. The pictures are lower quality, but some standout items from the B2 perspective are the intact radiator cowling and great condition interior. Power on the 2.5 RE2500 engine seems to be unlisted from what I can find, though there's at least one rumor that it was 170 horsepower – about 8 more than the standard turbocharger models came with for the U.S. market. That seems a bit conservative, because GTi Engineering claimed the 2.0 8V made 165 horses at the same time. Regardless, it should be a lot quicker than a standard CQ. Pricing seems pretty conservative too given the condition and modifications, though perhaps the seller doesn't quite know what they have. Imported, figure this car would cost a little over $11,000, and would be a compelling alternative to a typical E30s which is should be able to out perform, too.
-Carter