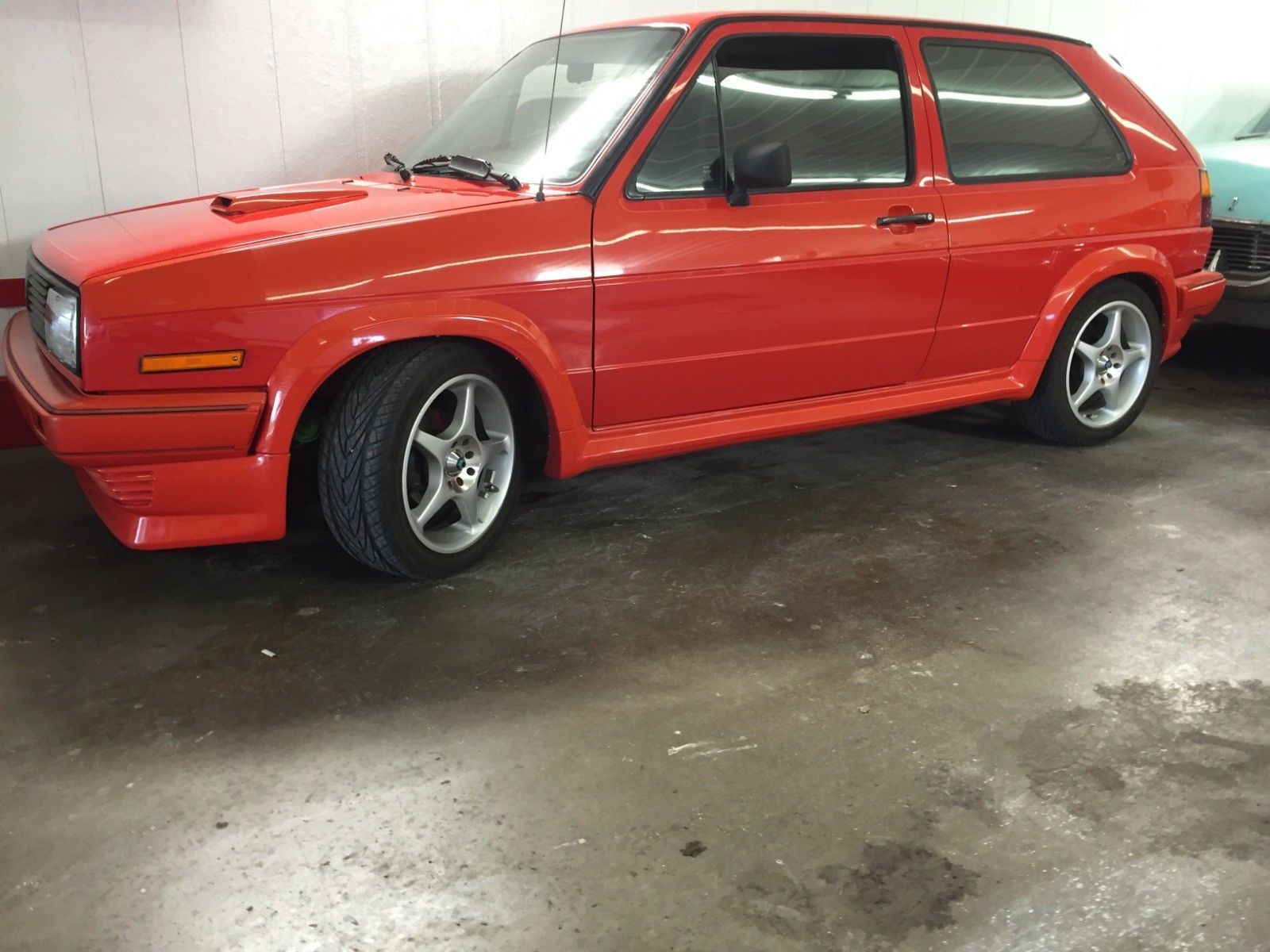 It's always a bit of a surprise when something unique and special from the mid-80s VW catalog comes along. Pre-16V GTIs are pretty hard to find in decent shape. But Callaway Turbo models with period BBS body kit and low miles? When I came across this listing you could say it wasn't the only forced induction. Callaway was the American tuner of the 80s, building supercar-slaying twin turbo Corvettes that generated almost as much press for their acceleration as their propensity to melt down faster than Chernobyl. But on the less exotic end of the spectrum, Callaway's turbo kits made VWs pretty potent machines. They switched from K-Jetronic to KE-Jetronic and dropped compression to 7.8:1 by adding a thick head gasket. Then on was bolted a turbocharger generating 10 lbs. of boost, pushing the GTI's power from 105 to 150 in an instant. This resulted in low 7-second 0-60 times and a higher top speed. Callaway generally outfit his cars well with BBS body kits and wheels, and for good measure a Nissan 300ZX Turbo hood scoop for the intercooler on top of the motor too. They cost a pretty penny; a base GTI was only around $9,000 in 1985, but the turbo system in stage II configuration cost $4,000 and the BBS body kit another $1,000. Pop for some BBS wheels and tires and you were another $2,000 lighter, and some owners went farther with steering wheels, seat and radio upgrades. The result could be over $18,000 and few were sold, but then this GTI would give a more expensive Porsche a run for its money.
Amazingly, we've gotten to see a few of these rare GTI Turbos for sale over the past few years. Most recent was the all-white '87 Neuspeed , but back a bit further we saw a nearly identical '85 hit over $20,000. This lower mile example is on offer currently for only about half that amount: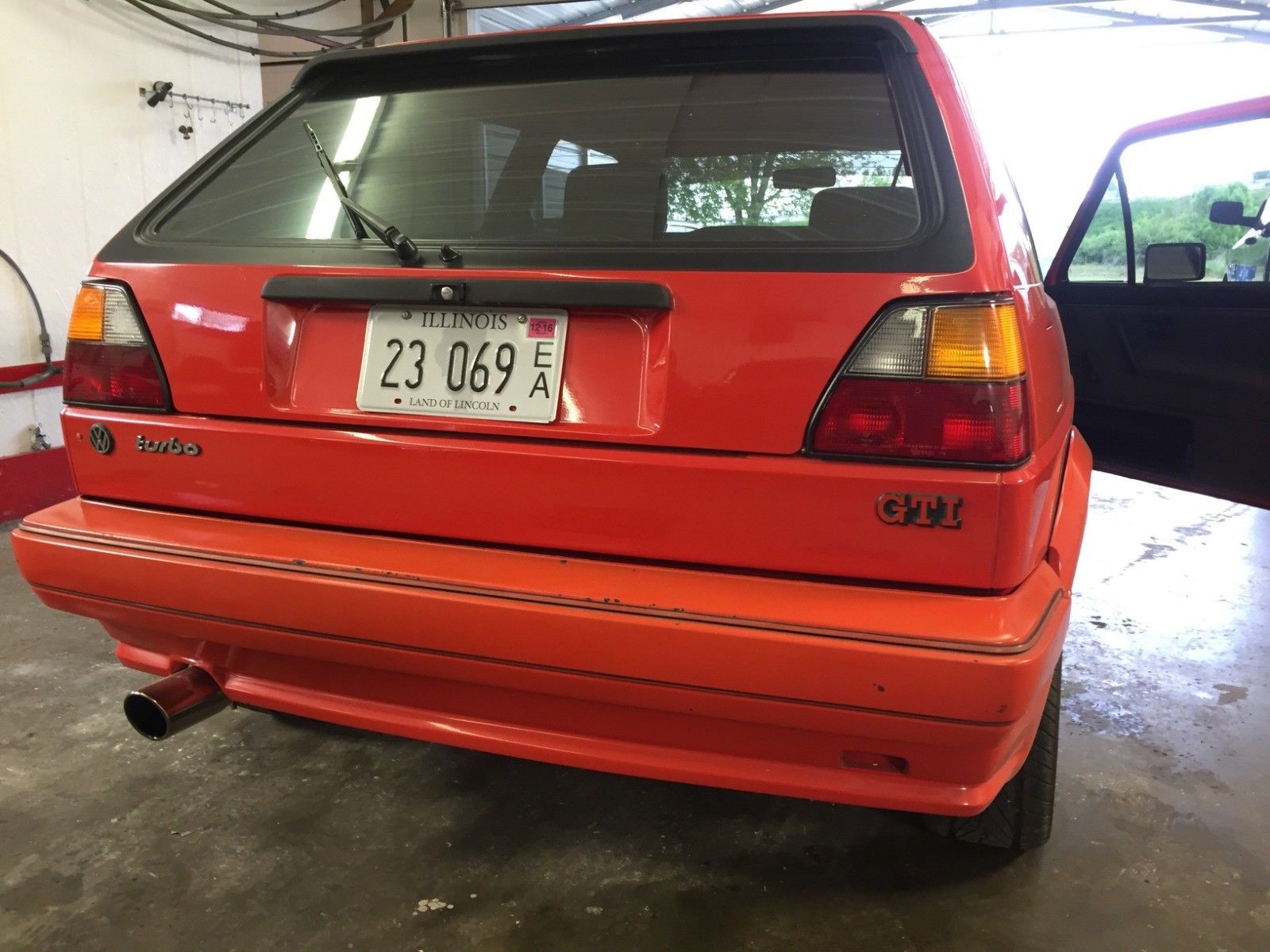 Year: 1985
Model: GTI Callaway Turbo
Engine: 1.8 turbocharged liter inline-4
Transmission: 5-speed manual
Mileage: 34,294 mi
Price: No Reserve Auction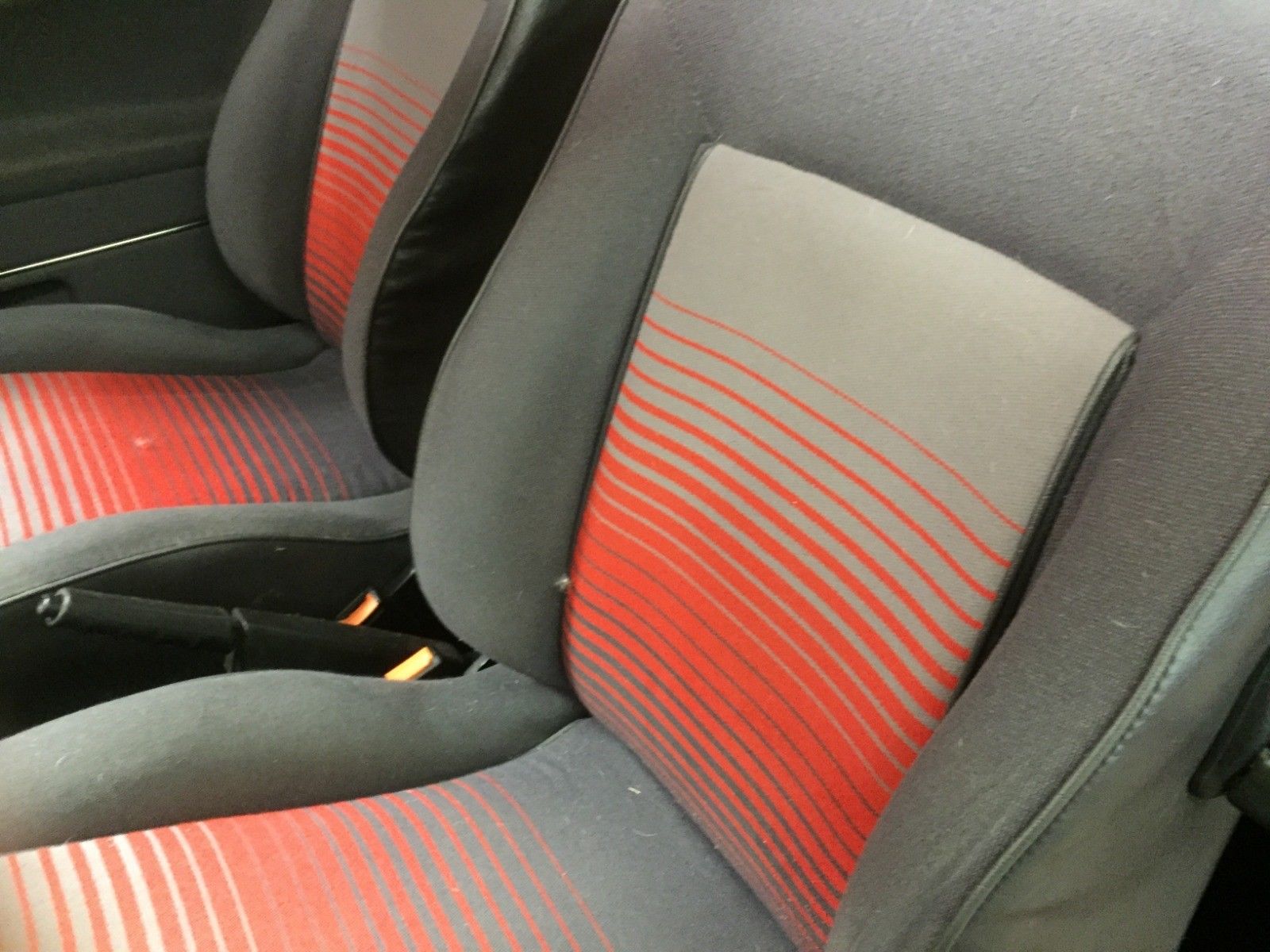 For sale is a 1985 VW GTI CALLAWAY TURBO with 34,294 ORIGINAL Miles!!

NO RESERVE AUCTION!! SELLING TO THE HIGHEST BIDDER!

This car is very rare, and has always been taken very good care of. It has always been in my heated and A/C Garage and has only been taken out on sunny days.

I have provided detailed pictures of the car, but if you have any other questions, or want more pictures/videos of the car running or anything specific, please dont hesitate to call or text me at (217) 390-5403.
I have a lift and can take pictures of the bottom as well if you need.

The car is truly something to see, as its in excellent condition and you will not be disappointed.
I have the original build sheet that came with the car along with the owners manual, if you want pictures of that as well please don't hesitate to contact me!

ONLY SERIOUS BIDDERS, AND BUYERS ARE RESPONSIBLE FOR SHIPPING OF THE VEHICLE.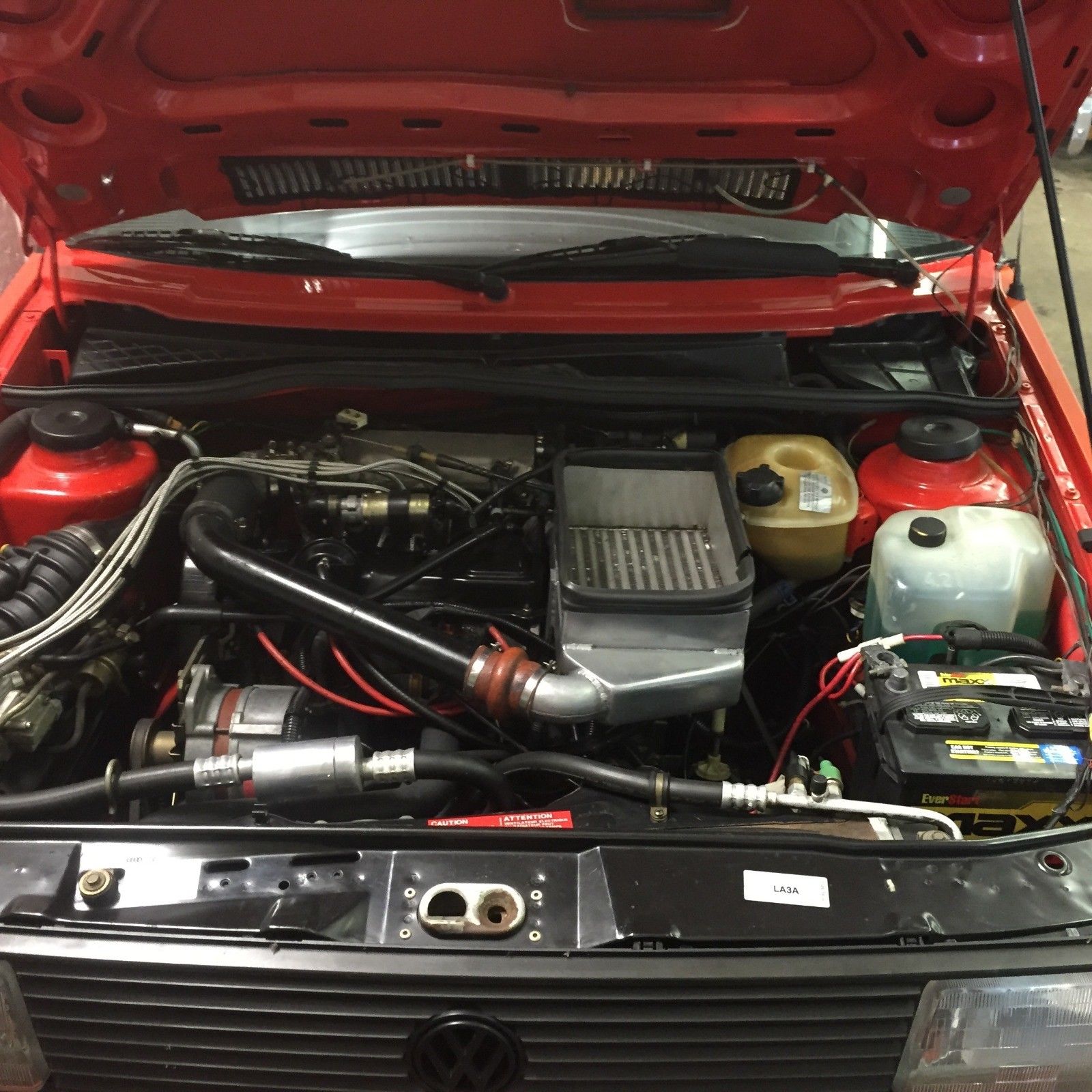 Generally, condition here looks very good and could certainly be improved by spending some time detailing. It's also begging for a proper period set of BBS RAs or RSs, both of which can be found if you're willing to pay. Unlike the leathered-out '85 we saw a few years ago, this particular car retains the original red-stipe interior in good shape, but does have an aftermarket head unit and some other electronics added. It does appear that the Mars Red-painted plastics have faded but not horribly, and the car wears a replacement exhaust of some sort. Despite that, this looks like a prime candidate to really impress at shows and so far has flown under the radar. To me it looks well worth the current no reserve auction starting price at $11,500.
-Carter