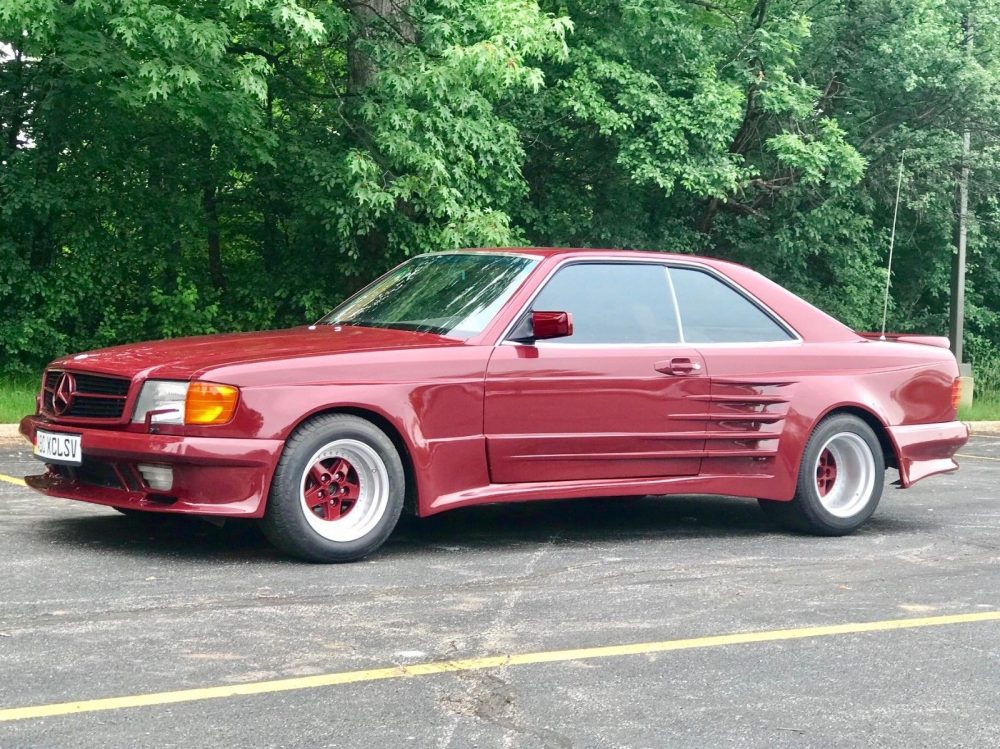 Update 8/1/18: According to the seller, the car was stolen in the Chicago-area yesterday. See the updated ad here for information. 
There are cars from the 1980s, then there are cars that are so 1980s that you'd think they are an actual parody of the decade and just dressing up for a 1980s themed party that one of your friends is having on a Saturday night. As you might have noticed, one of these cars is the Mercedes-Benz 560SEC by German tuner ABC Exclusive. ABC Exclusive was one of the many tuners in the 1980s that pumped out crazy creations from workshops in Europe only to fade away after the money dried up only leaving behind a handful of their creations. We actually featured a BMW E24 6-Series a few years ago by them and it was just as outrageous as today's car. Most of the time, cars like these are in pretty rough shape by now thanks to the liberal use of fiberglass and body filler, but this 1986 seems to have survived the test of time. Now that cars like these are actually old enough to be retro and cool, would you pony up the cash this C126 is expected to bring?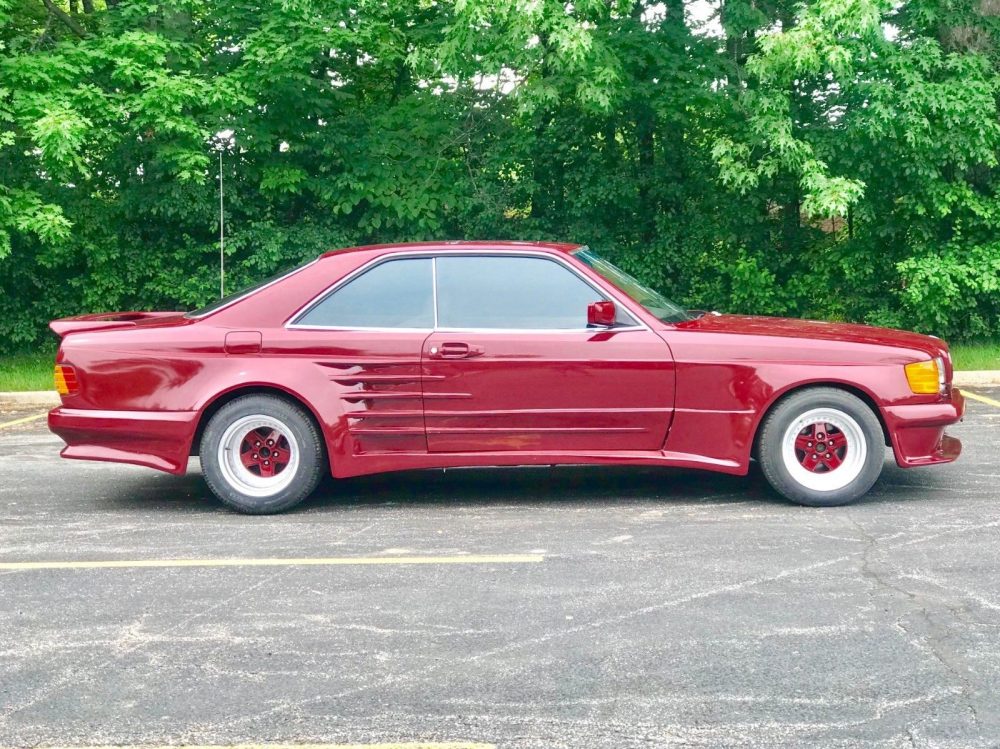 Year: 1986
Model: 560SEC ABC Exclusive
Engine: 5.5 liter V8
Transmission: 4-speed automatic
Mileage: 129,078 mi
Price: Reserve Auction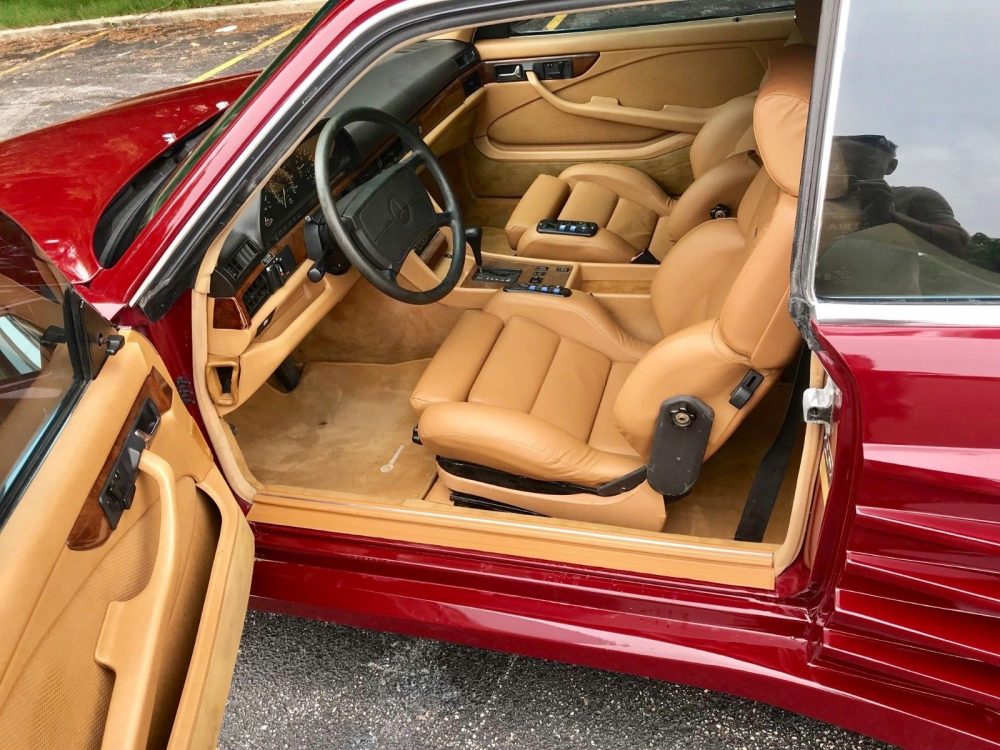 ***One Of A Kind Mercedes 560 SEC with ABC Exclusive Body Kit – Google up the name to read about ABC EXCLUSIVE***

*** AMAZING CONDITION! – Not a Scratch on It! THe Paint Reflects Like a Mirror***

***Beautiful Recaro Classic Seats***

***Very Rare GOTTI Wheels and Extra Wide Tires***

***The Vehicle is Truly Amazing and in Pristine Condition***

***Everything Works! Cold A/C! Perfect Headliner! All Windows and Power Options Work***

***Mechanically Sound! New Brakes, New Rotors, New Tires***

***NO LIGHTS ON THE DASH! NO WARNING INDICATORS***

***Undercarriage is MINT! Not a Speck of Rust on the Vehicle! Nothing! ZERO – ABSOLUTELY NO RUST! Vehicle is from Arizona***

If you have any questions, please call me at (312) 684 0020
I can text you/email me videos and more pictures. I have 200 Pictures of this car in my phone

Vehicle is in Chicago, IL. Title is in hand!

Usually my actions end with a phone call…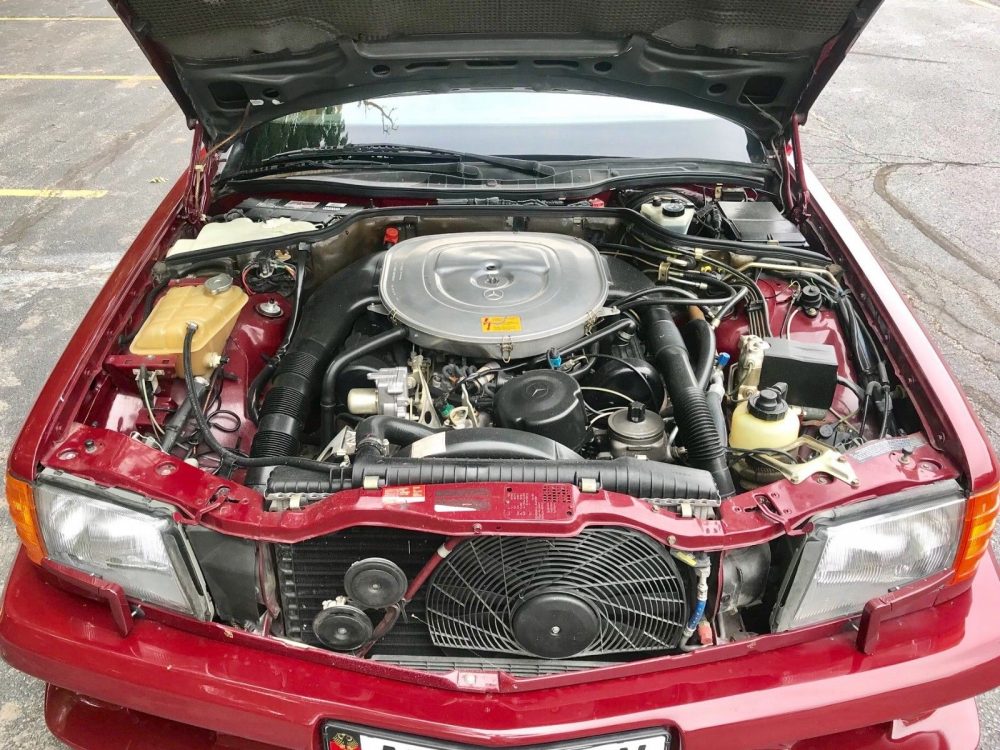 I'm really surprised to see this car is as good as a shape that it is in. Most of the you see cars like these wasting around somewhere with busted up body panels and a disaster of an interior. The paint looks to be recent respray judging by the over spray in some spots and it looks to be the same treatment for those Recaro seats. That leather looks awfully fresh and the stretch marks on the bolsters tell me they probably were recently recovered. Not that it is a big deal for that to happen and I'd say that is probably a good thing because someone actually cared about this car enough to do these things. Those hilariously wide Gotti wheels probably need new tires and at first I thought that there weren't any tire companies out there making a 345/35/15 tire anymore. Turns out Pirelli actually makes their P-Zero tires in this size at a cool $768 per tire. I guess that is better than nothing. The rest of the car looks reasonably good for almost 130,000 miles and nothing really jumps out at me for being out-of-place.
I'm really curious to see how this auction ends up. We are now fully into a time where owning a car like this now sparks conversations of "Weren't the 1980s crazy?" instead of "Why are you still living in the 1980s?" This car is now retro and hip and not dated and living in the past. Yes, it's gaudy in every sense of the word, but that is the point of it. I don't think it is going to bring anywhere near what AMG widebody C126s bring, but I think it's going to go for more than you probably expect. It's funny how cars can come full circle and I think this one did for sure, I just hope the new owner has a garage stall wide enough to park it in.
– Andrew