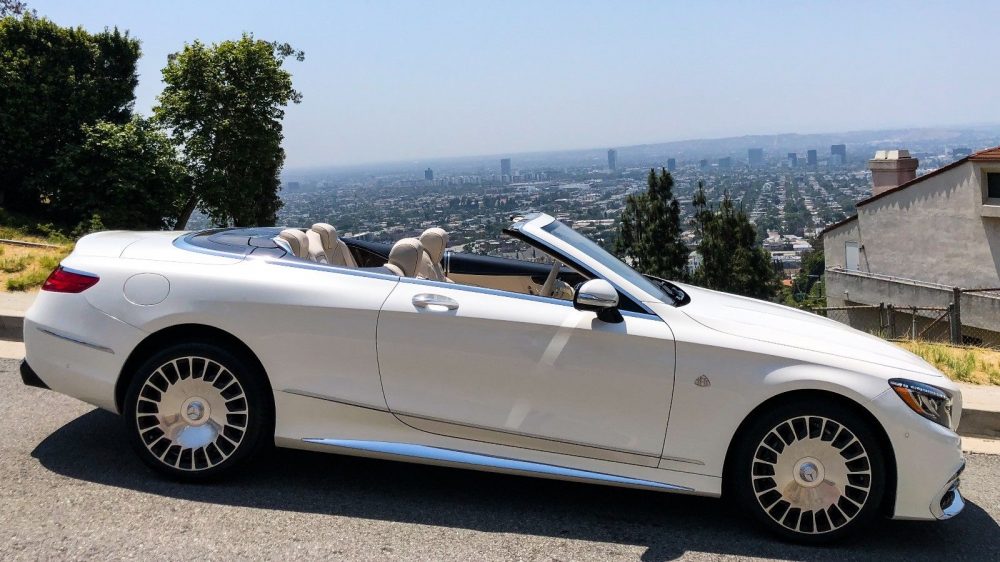 At the beginning of this year I looked at one of the most exclusive and expensive cabriolets on the market with the 2017 Mercedes-Maybach S650 Cabriolet. Mercedes produced 300 of these cars and just 75 of them came to North America. To pay for that exclusivity, you had to pony up around $350,0000. Needless to say they all did sell, but now six months later if you want one, it might be a little difficult seeing as there are just that 75 of them out there and maybe even less because of exporters. Today, I found one in West Hollywood of all places with just 182 miles on it. The price? Well, that $350,000 MSRP isn't going to cut it anyway. Not even close.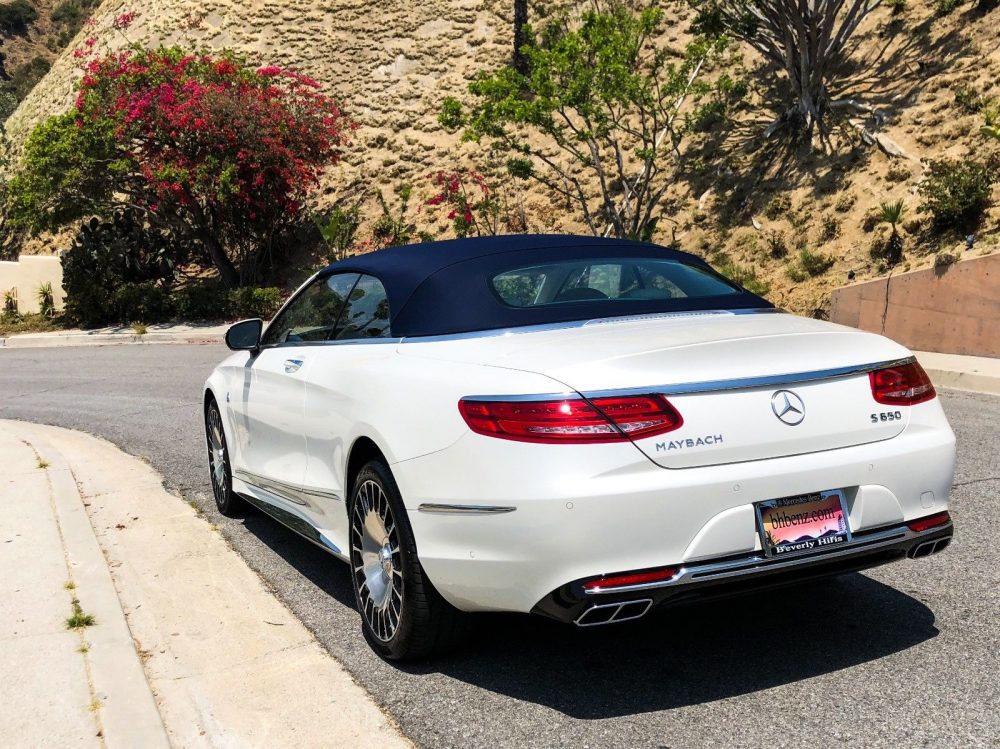 Year: 2017
Model: S650 Cabriolet
Engine: 6.0 liter twin-turbocharged V12
Transmission: 7-speed automatic
Mileage: 182 mi
Price: $480,000 Buy It Now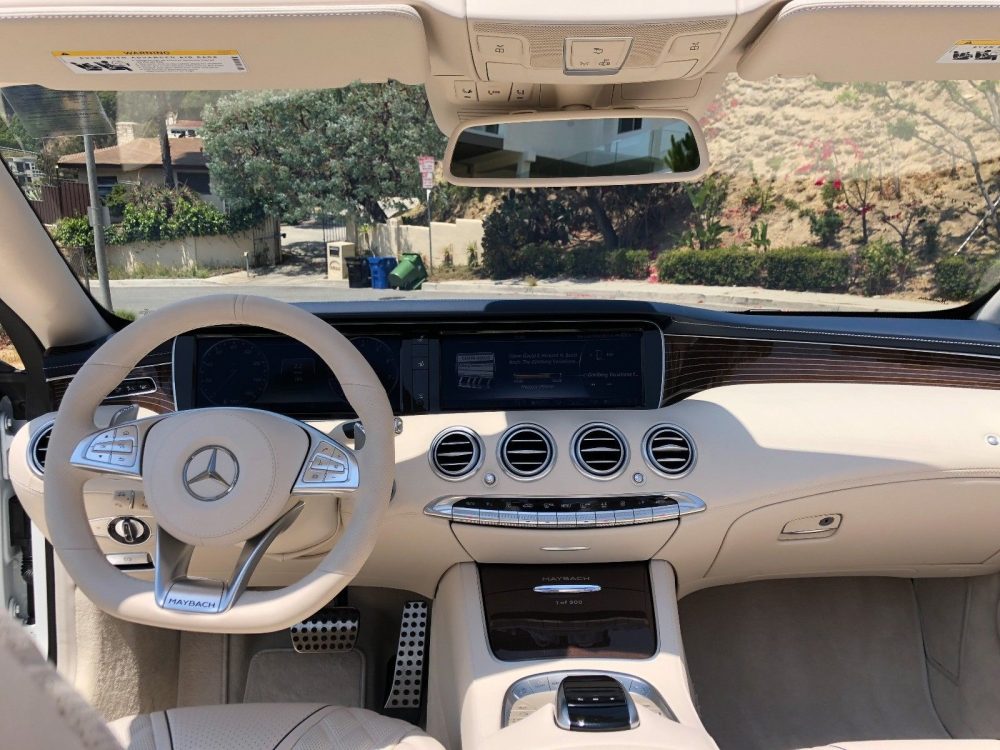 1 of 300 in the world and 1 of 75 in US.

This car comes with every single possible option available by Mercedes-Benz.

Additional extras from dealership:

Extended warranty

Dent warranty

Rim damage warranty

Dupont interior and exterior protection.

Total Value: $25'000

Accessories:

Original window sticker

1 of 300 keychain

Matching luggage with Maybach logos

Maybach car cover

Signed Thank you note by Dieter Zetsche CEO of Mercedes-Benz.

All books and brochures.

Serious inquires only.

Title in hand.

Information by Mercedes-Benz:

The scope of delivery of each Mercedes-Maybach Cabriolet includes a car cover made of high-quality fabric in the soft top color, with diamond quilting and embroidered Maybach emblem and lettering on the bonnet. In addition, each Mercedes-Maybach Cabriolet is delivered with a special welcome pack.

Exclusive Mercedes-Maybach features include a new front bumper with upgraded lower section and also numerous chrome highlights to visibly enhance the special aspirations of luxury. The Maybach emblem is discreetly but elegantly featured on the vehicle's wing. Other special elements on the exterior include the high-quality 20-inch Maybach forged wheels in a powerful design and a bi-chromatic finish. On opening the doors, the Maybach logo is projected onto the floor through entrance lighting.

The luxury cabriolet's superior drive system relies on the 6.0-litre biturbo V12 engine with an output of 463 kW (630 PS). Power transmission to the rear axle comes courtesy of the 7G-TRONIC, while the AIRMATIC suspension with steplessly variable damping control ensures a special driving sensation.

The first cabriolet of the Mercedes-Maybach brand is celebrating its debut at the LA Auto Show and is all set to hit markets in the spring of 2017 – limited to 300 examples.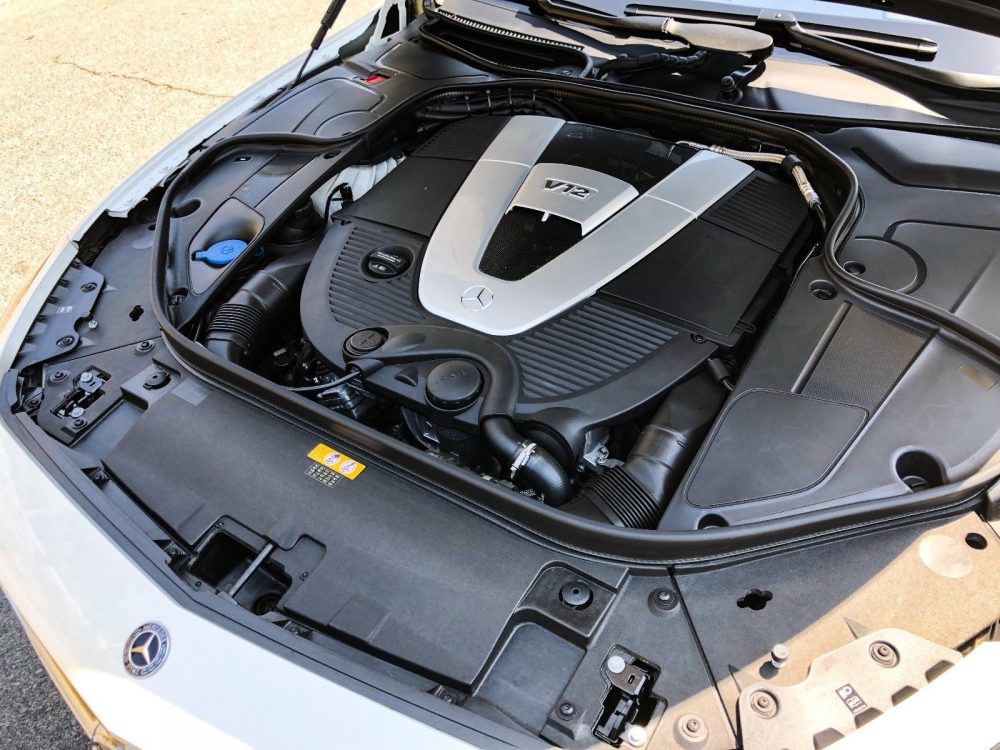 I have to admit I kind of forgot about this car after I wrote about it in January because you just don't see them that often and I don't really think about brand new cars all that much unless they are something really significant. I thought I'd see a handful of these for sale around the country at various hi-line dealers with giant price tags and then they'd depreciate like the Maybach sedans did and fade into the endless sea of used luxury cars. Apparently, this is not the case. This one in West Hollywood is the only one of two I could find (publicly) for sale in the United States right now and there are less than a dozen of them for sale worldwide from what I could find. The other one is for sale in Arizona for $358,000 and looks just as good as this one.
How much for this one? The asking price is whopping $480,000. Keep in mind that the car I looked at in January was listed for an even $350,000, which was over MSPR for that car, but still not crazy seeing the demand for it. I don't know where the seller came up with the $480,000 ask because the cars I'm seeing for sale in Europe are all around the $300,000 to $400,000 range. Maybe these are so hot that someone will pony up nearly a half a million dollars just because they are so rare? It is tough to say when talking about these just of figures but I am curious to see what happens to these in the future. Will they stay at that $300,000 price floor or is the crash coming as soon as the next generation Maybach comes out? I guess we'll find out.
– Andrew