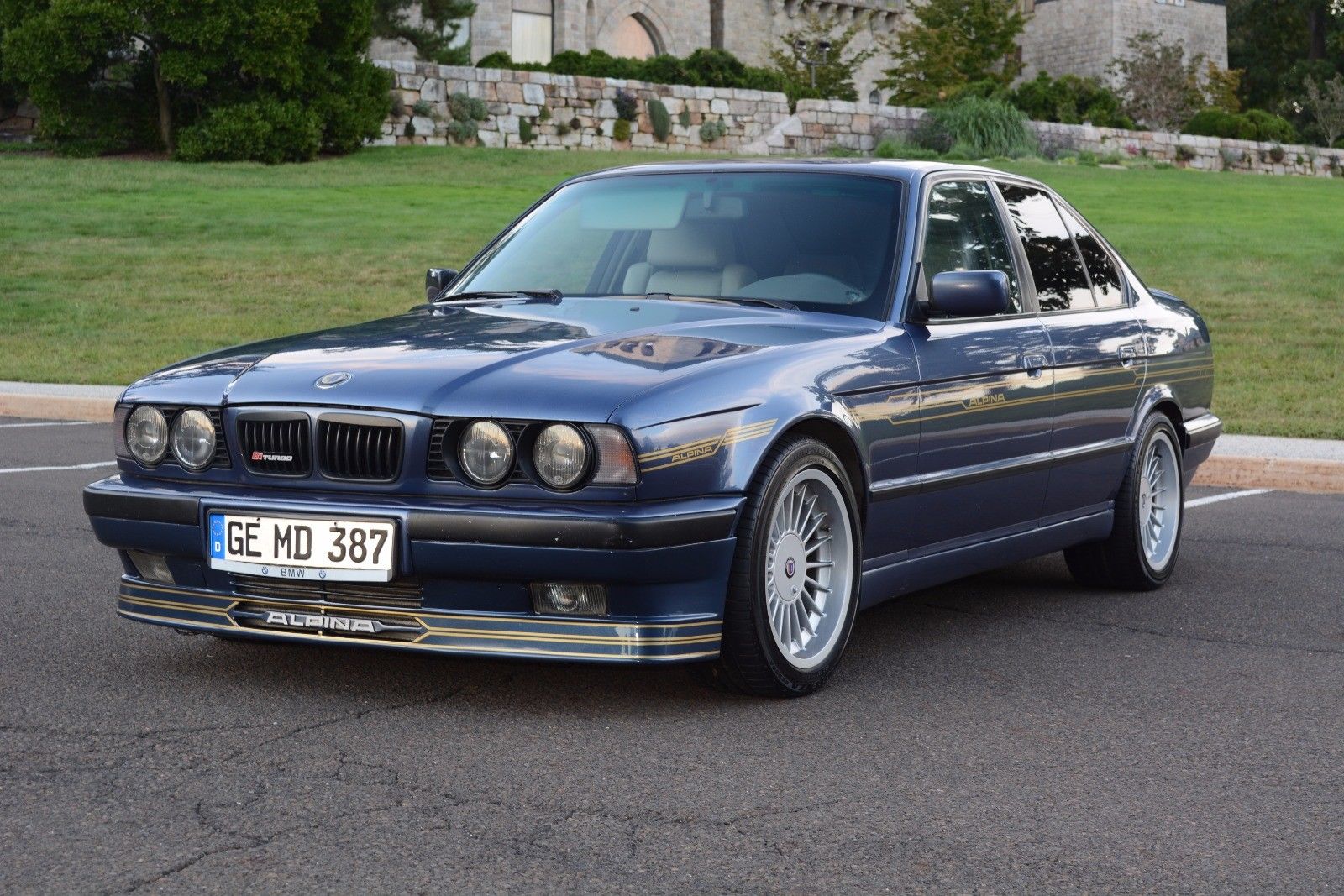 So the last few listings for Alpinas have been….well, quite disappointing to say the least. Most recently was the "B12 5.0", a car which was cleverly listed to avoid the discussion about its actual provenance. It worked, as the '88 750iL sold for $23,600:
Before that I looked at two E30s, both of which had some questions about their history and authenticity, though they both looked the part:
Tuner Tuesday E30 Showdown: 1986 Alpina C2 2.5 v. 1987 Hartge H26
Then there was the other C2 2.5, which I was able to confirm after a long time was another assembly of parts rather than an original build:
Not a great record, eh? But all of these auctions went to show that it was very important when checking out these cars to make sure that they had a well-documented history confirming their authenticity. So the other day when a B10 BiTurbo – one of the most sought Alpina models out there – was narrowed into my search criteria, I knew it was worth a look. And at first glance, it all seemed to be right. Did a scrutinizing hold up that belief, or is this another case of 'can't judge a book'?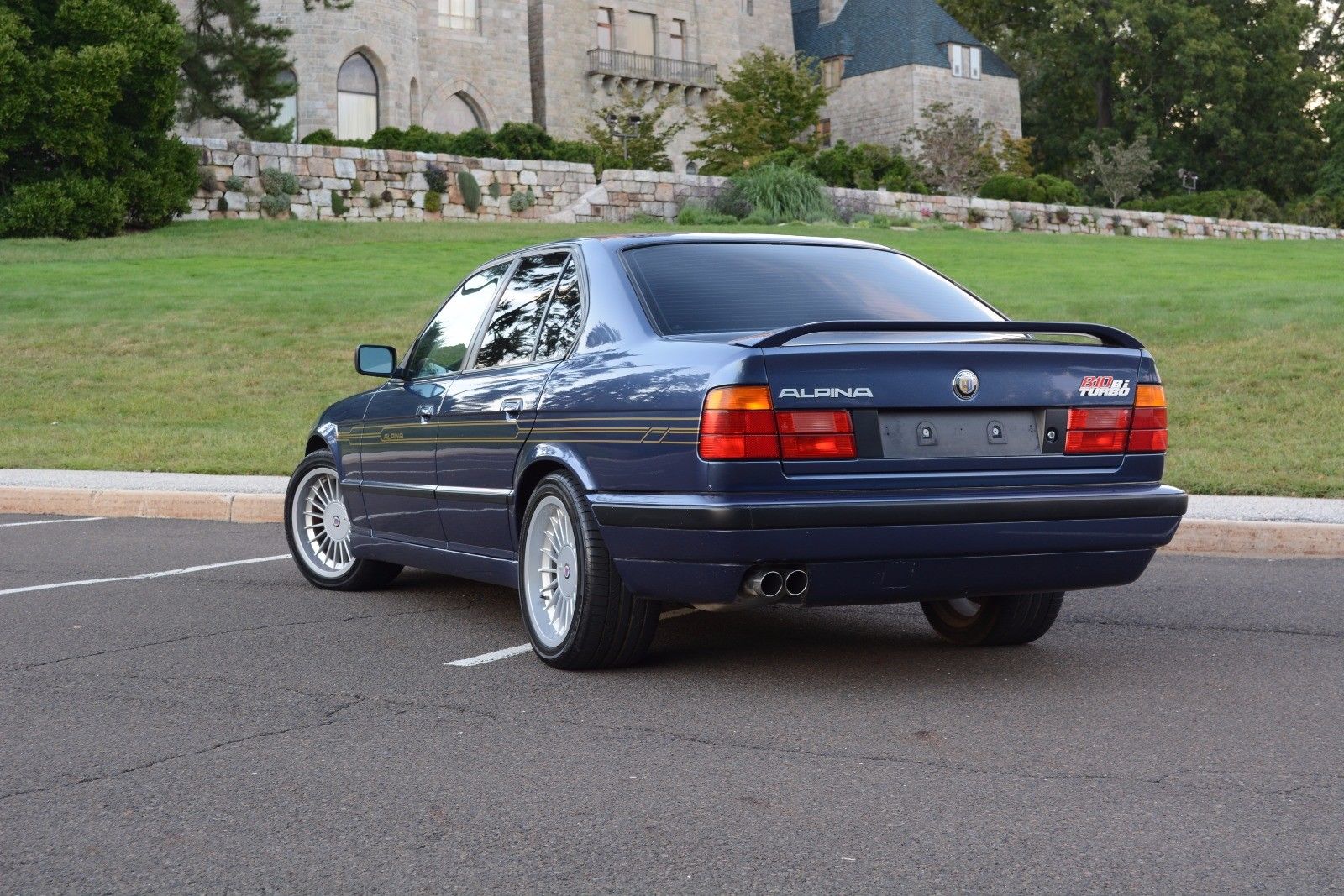 Year: 1990
Model: B10 BiTurbo
Engine: 3.5 liter twin-turbocharged inline-6
Transmission: 5-speed manual
Mileage: 85,920km (53,388 mi)
Price: $40,000 Buy It Now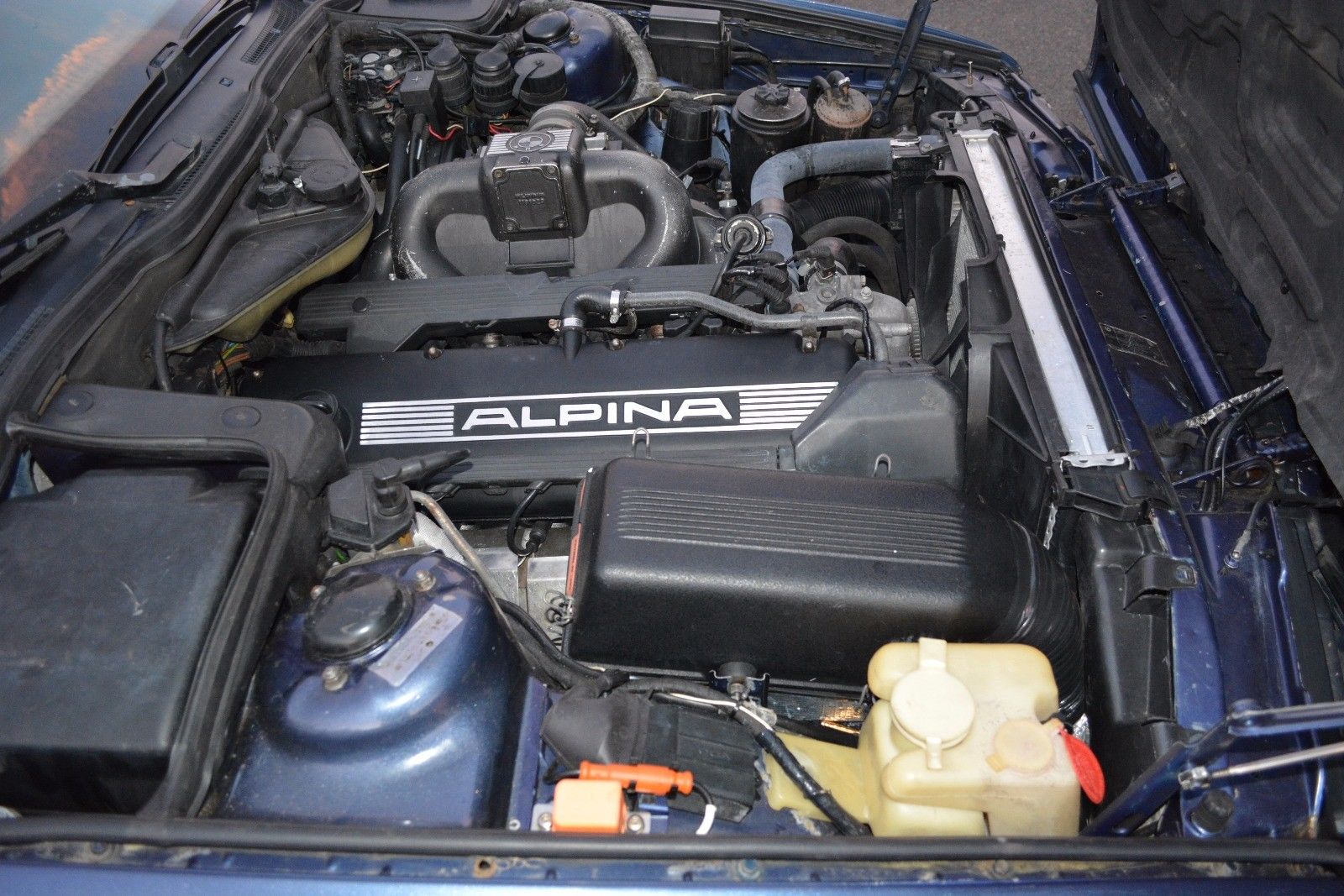 Up for sale VERY RARE Alpina B10 Bi-Turbo #366, it is one of 507 examples.
It is powered with twin-turbo 3.5 liters in-line six engine and two Garrett T25
water-cooled turbochargers which provide 360hp. A Getrag 290 5-speed manual
transmission was specified to handle the power.

Alpina VIN # WAPBATL001B750366

The car has 85920km ~ 51500miles, gray interior in good shape,
paint is in good shape as well. The car has PA title.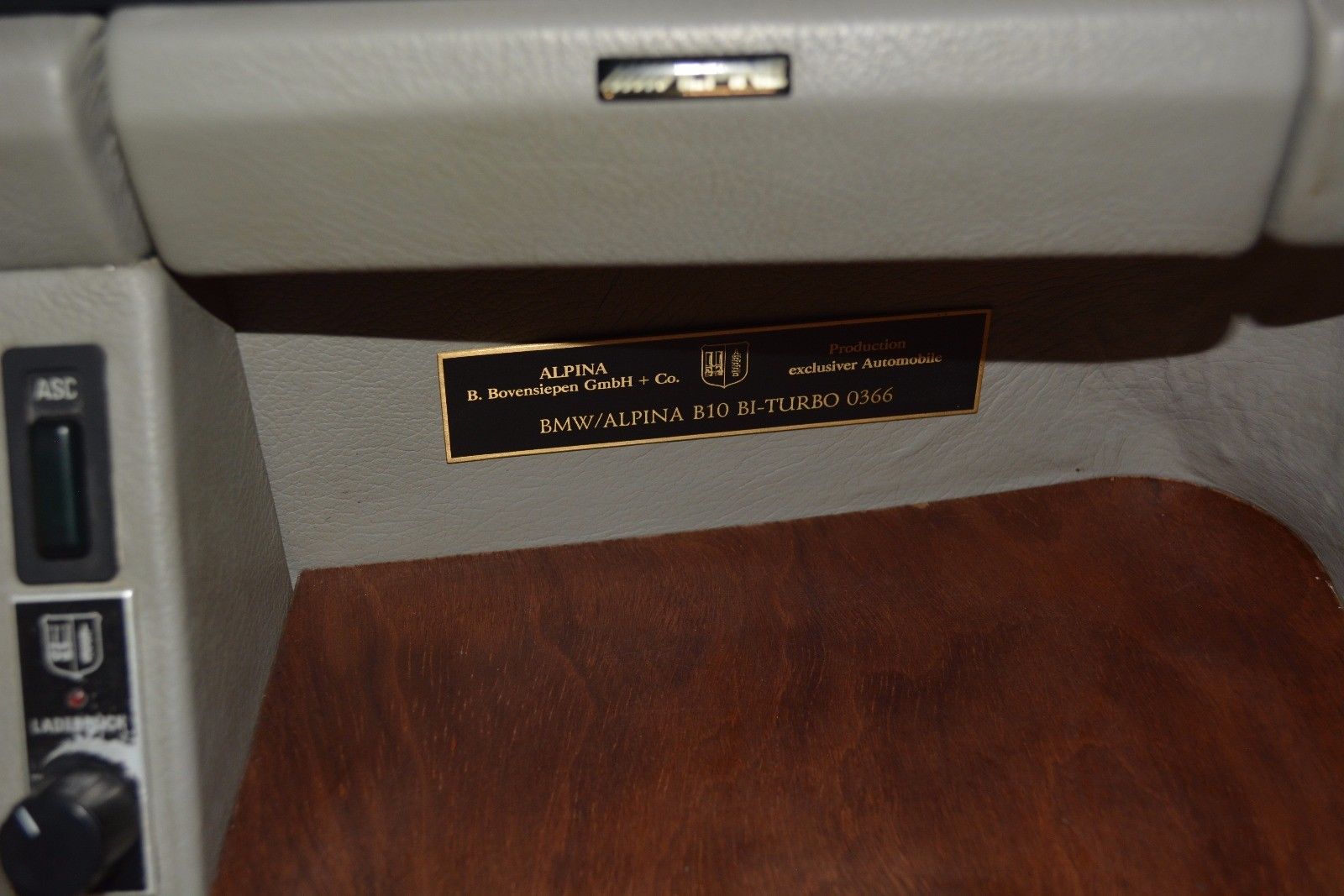 For such a high-profile car, there's not much to go on from the listing. There isn't a particularly thorough photo gallery, though outside of the blacked-out headlights and grills it outwardly looks good. There's not much in the description, either – not even a generic copying of some basic information about the BiTurbo. Missing, too, are photos of the interior, save one – the build plaque of "366". That matches the disclosed VIN, which is also an Alpina one starting with WAP. That's a promising start, so off to the Alpina Archives I went to see if this car was documented.
It was, and that's where things fall apart.
The archives list that 366 was dismantled and re-chassied on a 535iA. Further research led to a recent posting of this car at auction on Bring a Trailer. Readers on BaT pointed out even more detail issues, leading ultimately to BaT removing the listing from the site. Mendel's Garage, who had once listed the car, also seems to have distanced themselves from the this listing which was apparently consigned to them. There are warning signs galore, and once again though the seller is obviously aware of an issue with the car, he's cleverly decided to not disclose that history or images of items that would have knowledgeable buyers questioning the build.
Where does it leave pricing? Well, B10 BiTurbos without issue have been all over the map on pricing. A year ago, this 1990 failed to meet reserve at $33,000. A '91 recently sold for just over $40,000. The BiTurbo I looked at in 2016 bid to $38,000 with reserve unmet in March. Yet a pristine and well-presented example sold for $77,000 last year too. There are two ways to look at this car; obviously, with chassis issues and numbering discrepancies, this one won't ever be the same value as an undamaged example. However, it could also be viewed as an affordable entry into a legendary Alpina. If it was done right and has no outstanding issues, you get the look and the thrust of the legendary sedan, but the price will have to be a lot lower to excuse the history gaff.
-Carter