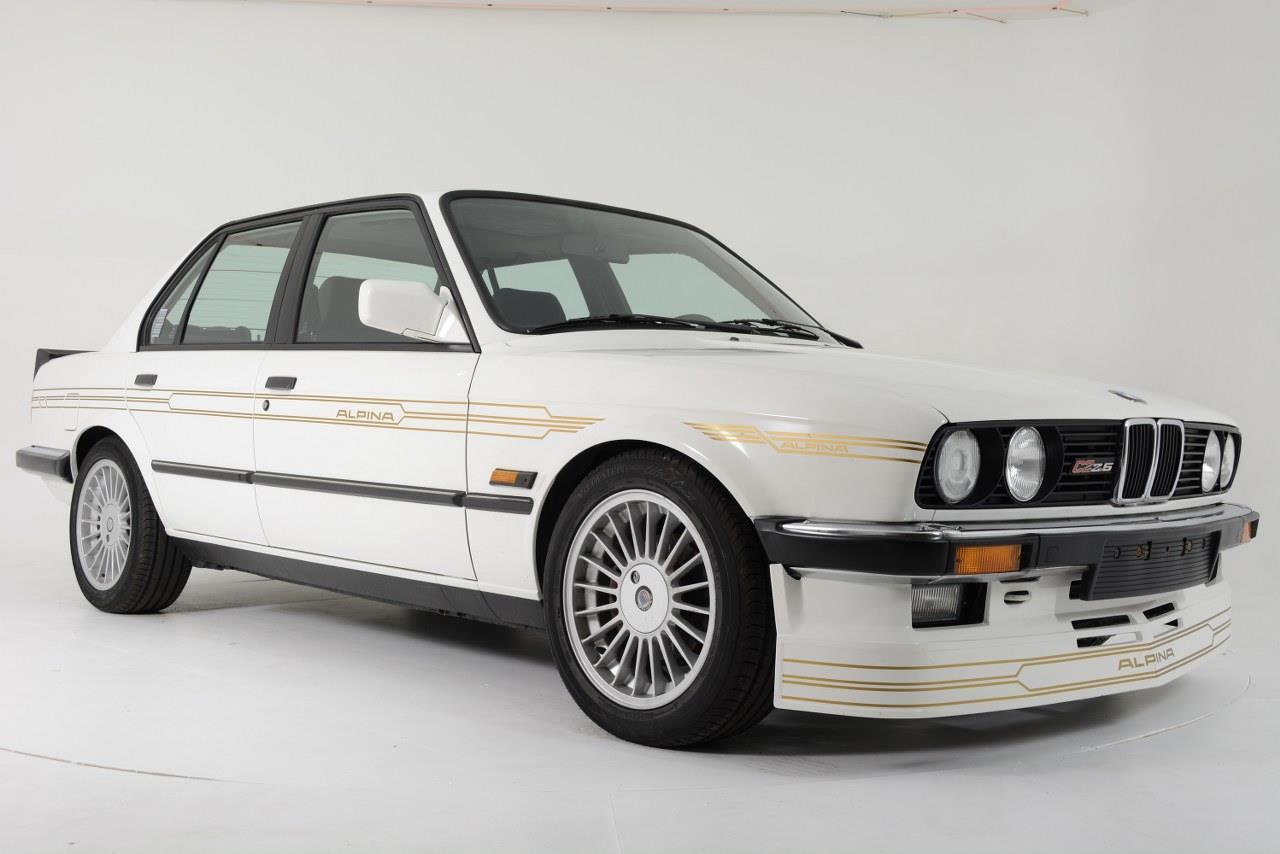 We last got to look at a modified E30 through the disappointing realization that finally after years of trying to sell with different dealers, the car listed as an Alpina C2 2.5 was just a very convincing replica. But as noted, the car was clean and wore a lot of really expensive Alpina bits – so while the price tag of $22,800 seemed high for a replica, it was in some ways amazingly justified.
So what happens when the car in question is a real Alpina? We find out when we look at an actual Alpina C2. The asking price in that case was nearly double at $39,500. And when you factor in that the C2 is one of the less desirable E30 Alpinas out there, that's drawn into sharper contrast.
So here we are again with another Alpina to consider, but it's not alone. One of our readers spotted a Hartge H26 – an even more rare to see variant of modified 1980s E30. And to kick the rarity up a few notches, both are 4-doors instead of the usual 2-door sedans. So how do they compare in terms of pricing, and are these cars all that they seem?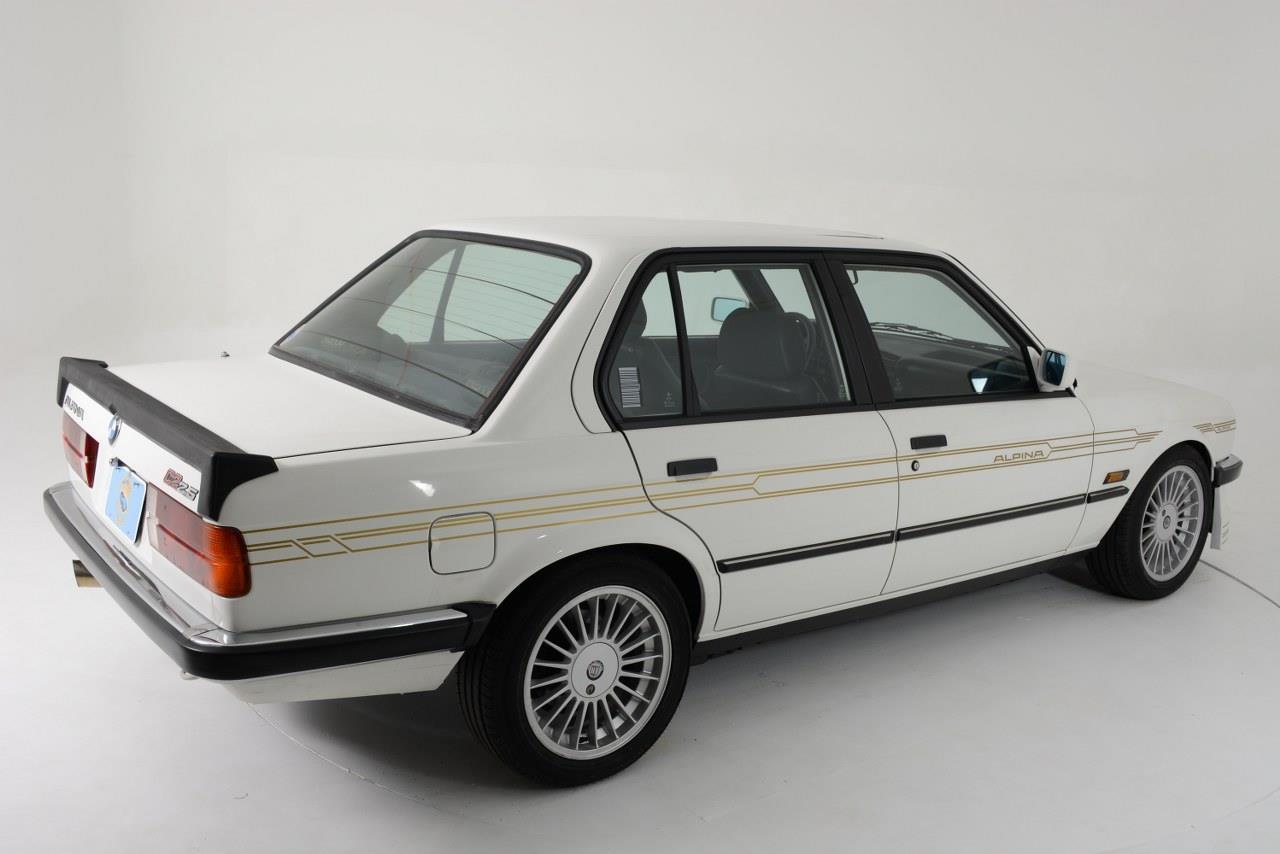 Year: 1986
Model: C2 2.5
Engine: 2.5 liter inline-6
Transmission: 5-speed manual
Mileage: 54,000 mi
Price: $43,500 Buy It Now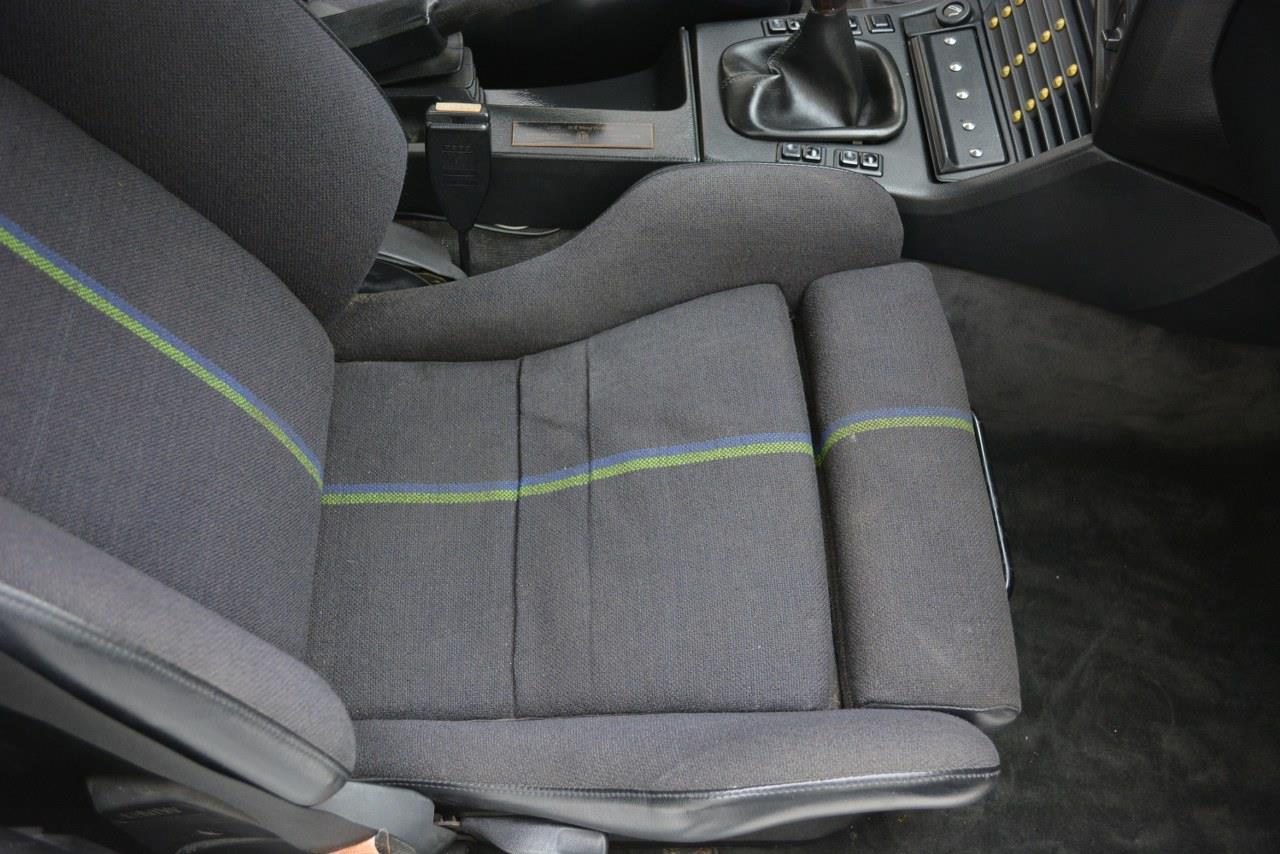 This vehicles vin number is: WBAAD215-795-373156
This vehicle was legally imported from Japan and currently has a valid PA title.
We also offer nationwide shipping for this vehicle. Please contact us for a quote.
Financing is available to qualified buyers!!!

Please keep in mind you are bidding on a pre-owned vehicle. Everyday driving can cause minor chips, dings or scratches on a vehicle. Unless otherwise noted in our photos or description these items are minimal, but may exist in some cases.If you have any questions about this or any of my other auctions please feel free to contact me at 215-795-3731. Thank you for your interest and I look forward to hearing from you.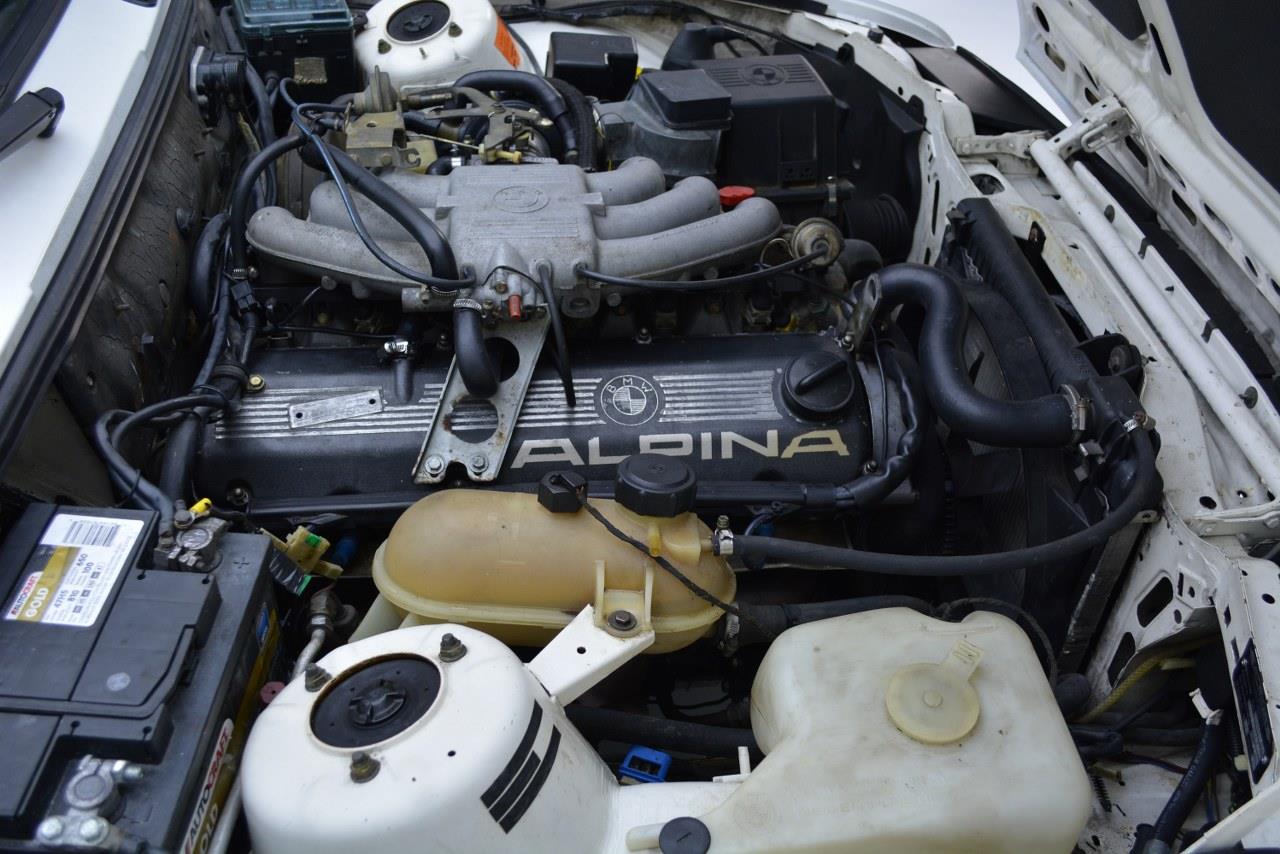 While Mendel's Garage is pretty good about disclosing information typically (even going so far as to copy our site one time on their TommyKaira listing with no credit), here we get almost no information outside of the fairly extensive image gallery. In there we see all the lovely Alpina details; the deep chin spoiler, perfect wheels, Alpina gold decor setting off the Alpine White paint, that incredible interior. In the gallery, too, we see the requisite Alpina dash plaque listing the car as "BMW/Alpina E30 0357". Hmmm, that doesn't sound right. There were only 74 C2 2.5s produced for Japan, and Alpina gave them sequential VIN numbers. For example, the blue Coupe I looked at last year had the Alpina VIN WAPC225005C200021, and if you move inside, the plaque reads "BMW/Alpina C2 2.5 021". The VIN on today's car remains a BMW VIN, but you have to look to find it – the VIN provided above by Mendel's isn't correct. The VIN stamped on the Alpina tag is WBAAD810101396856, and that VIN decoded for a Euro 323i in Alpine White. It was well equipped with sport seats, electric windows, sunroof and mirror and a limited slip differential. Obviously, it was then given a pretty extensive Alpina overhaul. It certainly looks the part, though notably the Lapis Blue coupe had many more distinct Alpina details disclosed by the same seller that are missing here. With little disclosed about its history, it's therefore a bit hard to get on board with the pricing. So, how does it compare to the Hartge?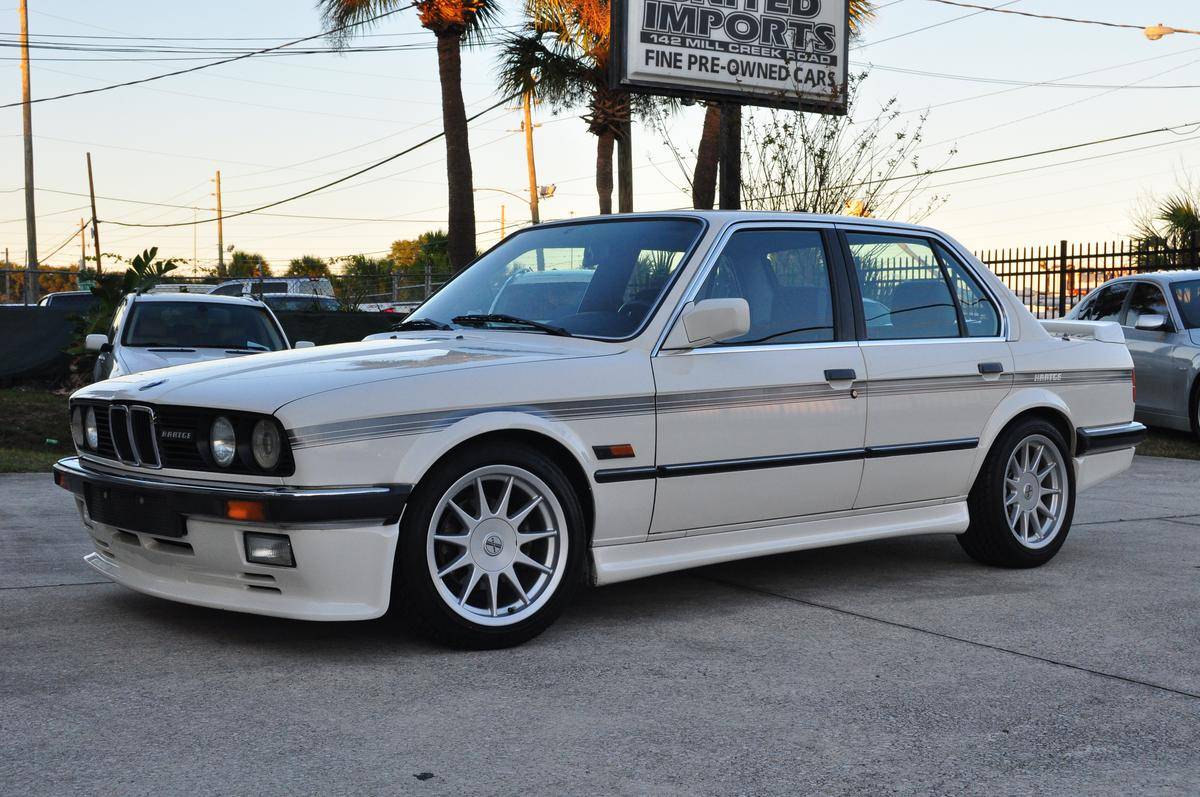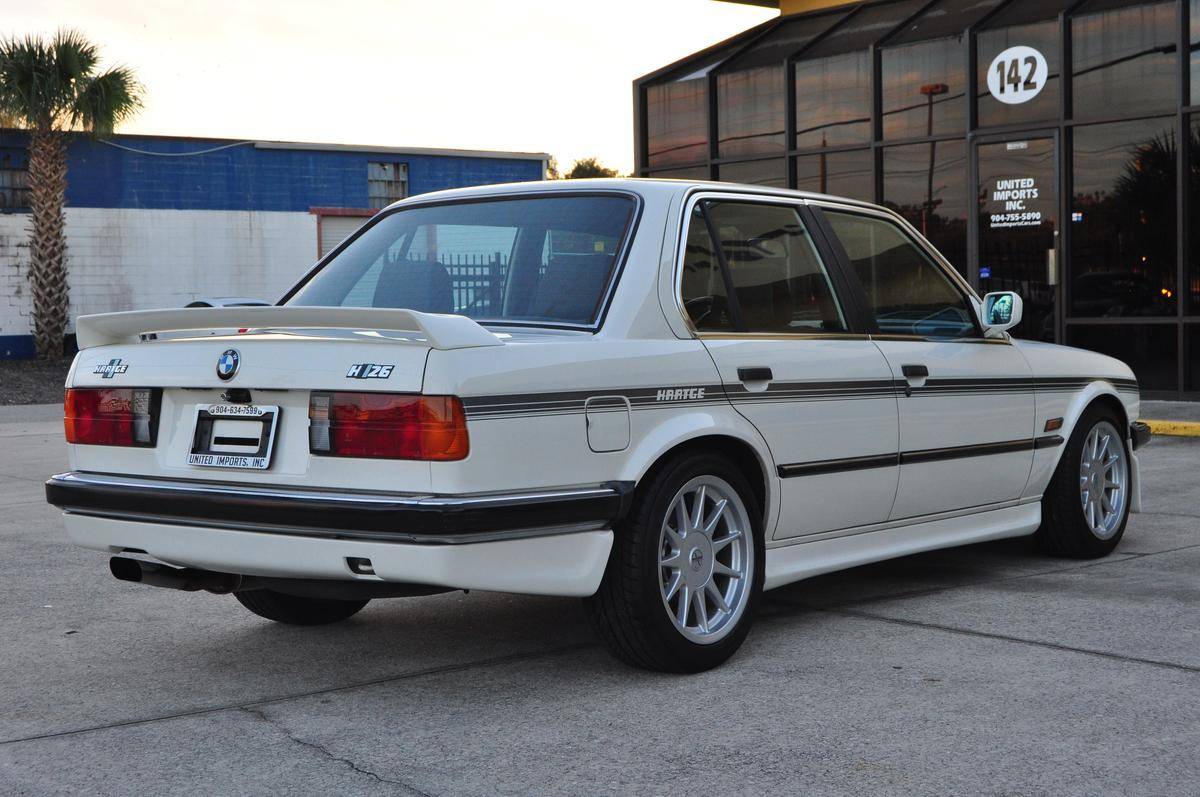 Year: 1987
Model: H26
Engine: 2.5 liter inline-6
Transmission: 5-speed manual
Mileage: 116,000k (72,079 mi)
Price: $28,700 OBO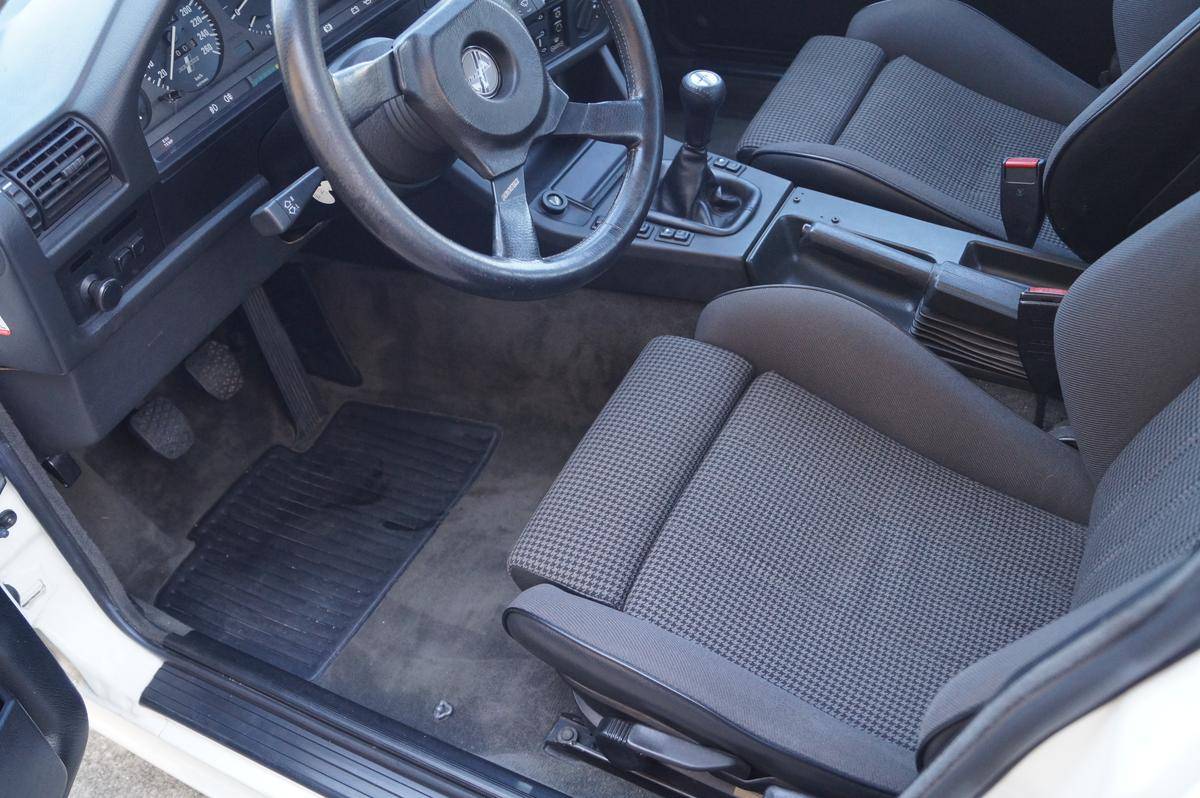 Location: Jacksonville, Florida, 32211
VIN #: WBAAE410300910315
Mileage: 72855
Transmission: Manual
Condition: Excellent
Exterior: White
Interior: Gray

Seller's Description:

He is an authentic and all original BMW Hartge H26 with 116k kilometers, which is about 72k miles. This car has a full Hartge upgrade including the engine, ECU, suspenssion, brakes, headers, exhaust, wheels, interior and exterior modifications. It is all original and showroom condition. The engine produces 190HP and it is matched with a manual transmission. The car has brand new clutch. Absolutely no rust anywhere.
The car was legally imported from Japan where cars have to undergo a very strict inspection process in order to keep active registration. We do have some service records with the vehicle, that will have to be translated.

The car is as nice as you can imagine a used car to be. There are no cosmetic or mechanical issues. Please, call us for more information.

WE HAVE SEVERAL MORE PHOTOS OF THIS CAR THAT CAN BE EMAILED TO A POTENTIAL BUYER.

Price: $28,770 negotiable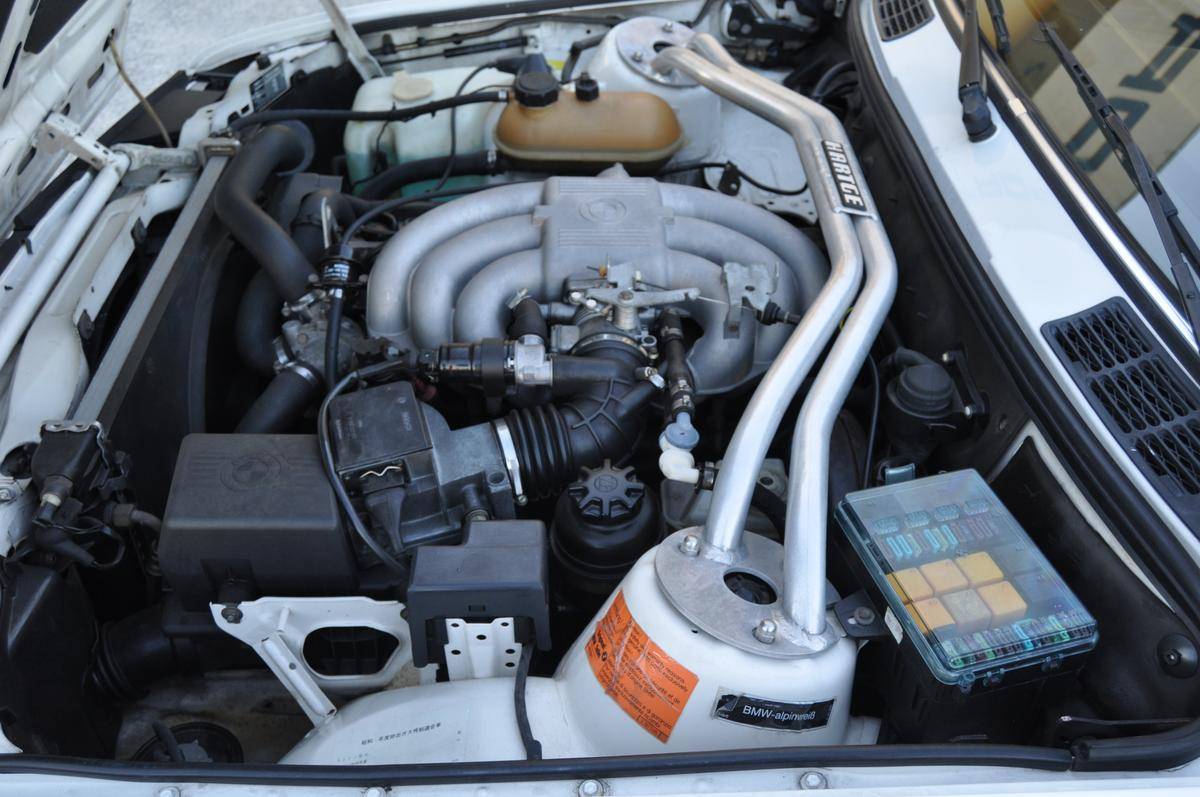 The full detective work here goes to our reader Bernard, who really went above and beyond. We don't get to see Hartges very often, and like many tuner cars from the 1980s it can be hard to prove their provenance. At first glance, this H26 looks great – wearing the correct body kit, wheels, and stripes, it certainly seems the part. And the pricing seems to be much more reasonable than the Alpina, though at nearly $30,000 it's far from cheap. But as few records exist over what was done and by whom, a potential buyer needs to dig deeper to find out just what's what.
Luckily for us, Bernard did just that. Hartge did not achieve manufacturer status, so the car retains its original BMW VIN just like the car above. That decodes to an Alpine White 325i produced in 1985. Like the car above, it was reasonably equipped with power central locking, sport seats, electric mirror and windows and rear headrests. So the first issue with the seller is the year, which is mis-represented as 1987 when it should likely be 1986. Hartge had a dealer-install program or you could buy the parts yourself, and depending on which you chose (and where it was produced) dictated some labels. In this case, though the car was imported from Japan, Bernard discovered it was a West German-built Hartge due to the red engine bay plaque. In his digging, it also came out that the car was in an accident. Further, the VIN decode lists the transmission as an automatic – and the seller disclosed to Bernard (but not in the listing) that the transmission was a replacement unit. Further, while the car has what appears to be the complete list of Hartge catalog items, missing was evidence of the special Hartge Bilstein suspension and more notable was the lack of Hartge-specific ECU, making the 190 horspower claim hard to prove. Bernard was also able to get the seller to disclose a few more photos not disclosed in the listing, and was able to find that the seller had paid $18,000 plus shipping for this car. Condition overall appears to be very good, though admittedly the decals are showing their age. But boy is that hounds tooth interior cool!
So where does that leave us? Both cars have questions, and for a potential collector neither seems to have the correct "full" build provenance. Pricing on both seems to be ambitious, but both are very rare examples as 4-doors. Yet the market doesn't seem to really appreciate the rarity of the 4-door performance E30 versus the 2-door, so I would guess both are destined to sit for some time until the pricing comes down. What is more striking is that both reinforce the idea of caveat emptor when considering a modified E30; do your homework before plunking down the asking price, no matter how good they look at first glance!
Thanks to our reader Bernard for his extensive work on this one!
-Carter