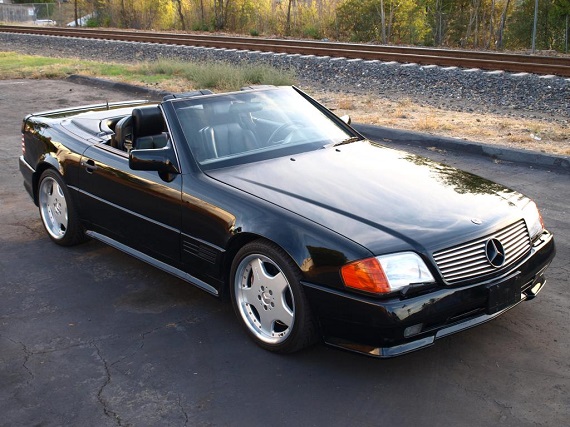 Since their launch, the R129 Mercedes-Benz SLs have held my attention. Perhaps it's because I was heading towards driving age when I first got to sit in a then-new 500SL, but regardless of the motivation I really wanted one. My father used to take me to the local Mercedes-Benz dealership in his W113, so even though I was a child who grew up in the 1980s I was never particularly partial to the R107 – and I'm still not. Early Euro-spec cars look nice to me, but for the most part they look a bit too soft and large. So the R129 was a revelation – it looked substantially more sporty and was thanks to a new 5.0 V8 good for 320 horsepower mated to a 5-speed automatic transmission. But for some well-heeled enthusiasts, the $100,000 price tag (in 1993!) wasn't enough. AMG was in a state of flux in the early 1990s, but there was a new kid in town that was grabbing some serious headlines – RENNtech: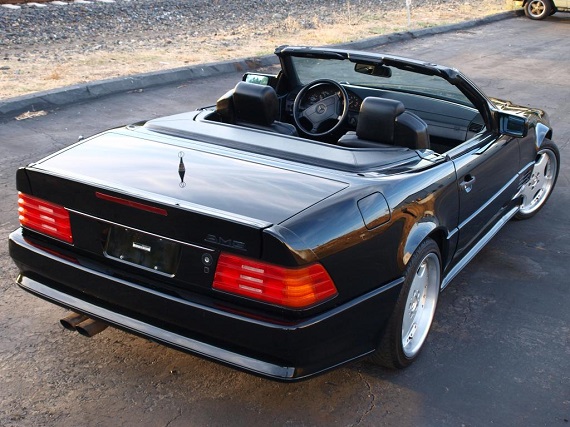 Year: 1993
Model: 500SL
Engine: 6.0 liter V8
Transmission: 5-speed automatic
Mileage: 57,072 mi
Price: $35,000 Buy It Now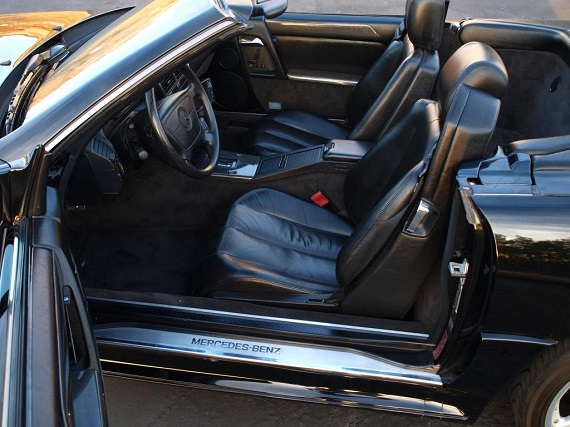 RARE 1993 Mercedes-Benz 500SL 6.0 Liter RENNTECH "SLammer" Conversion.

57,000 Documented miles since new. 2 Owners.

Excellent Condition, Always Garaged, No Accident History.

All original paperwork including window sticker ($100,200.00) and RENNTECH Invoice ($53,623.12).

USA Spec car with clean and clear California title.

RENNTECH modifications include;
6.0 Liter engine upgrade
Transmission Upgrade
AMG Aero Kit
18″ AMG 3pc Wheels
Exhaust Upgrade
Limited Slip Differential
Brake Upgrade
Suspension Upgrade
Oil Cooler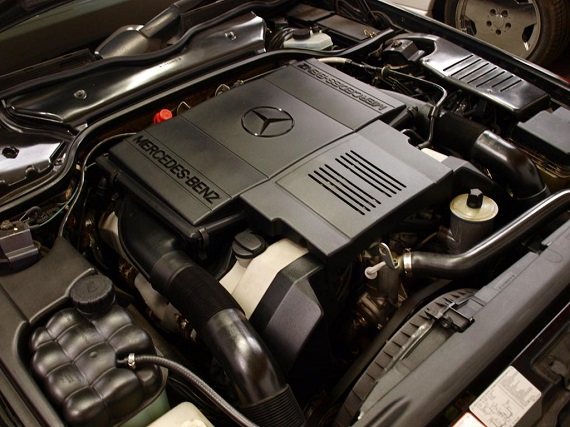 The receipt from the modifications shows just what the wizards at RENNtech did to this R129; for $53,600, they added 18″ AMG wheels (a staggering $6,400 on their own), the AMG aerodynamic bits (an equally staggering $7,550), upgraded suspension and brakes, a limited slip differential and a matching transmission upgrade, along with an oil cooler. But the star of the upgrade was the $22,500 devoted to the 6.0 V8 motor which was good for 380-440 horsepower depending on who you believe. What is especially notable is when this conversion was done – March 7, 1993 – when the SL was still effectively new. As a package, the completed unit is tastefully upgraded but still a complete sleeper. The AMG bits hint at added performance, but you'd really have no idea if it was a poser with some AMG badges or the real deal until the driver hit the loud pedal. Despite the great looking condition, incredible modifications and lower miles, this R129 is on the market for $35,000. That's steep for a early 500SL, true, but in the realm of neat SLs its reasonably cheap. For about one fifth of the original asking price and for much less than some similarly wild tuned Mercedes-Benz products, you could have this pretty outstanding convertible. It certainly gets my vote!
-Carter