Warning!
This post is in our archives. Links in this post may have been updated to point to similar cars available to bid on eBay.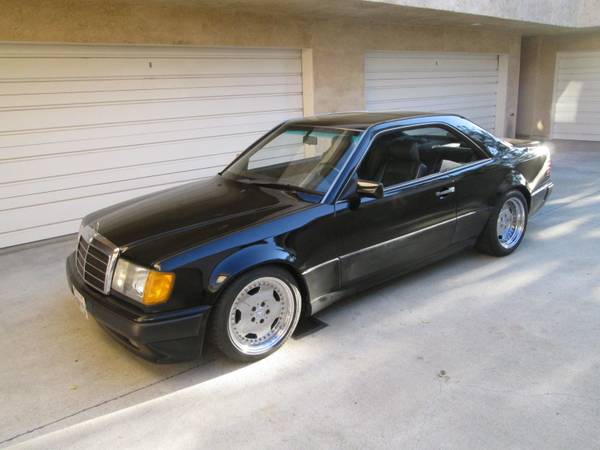 Generally we focus on different angles, heritage or the performance of a car, but today I want to talk about the smell. Strange? No, in three separate conversations with different groups of enthusiasts, the smell of a particular run of car has come up. Now, my wife attributes it to the degradation of "horrible 1980s plastics" and more than likely she's right. That warm and fuzzy feeling that you get – let's call it 'Old Car Smell' – is probably giving you some type of unbeatable cancer. But do we love it? You bet. Over the summer when my friend Tom dropped off the 1987.5 Coupe GT, opening the door welcomed me into the exact same smell of my 1986 Coupe. And the same thing happened when I bought the M3; popping open the door revealed nearly the same scent as I recall my father's M5 having the first time I got in. Not to be outdone, recently we posted a E500 and the comments veered off from talking about the typical attributes of the super sedan to the particular smell of the W124. And, oddly, when pondering this E320 coupe, the first reaction I had was that of wondering what it smelled like inside…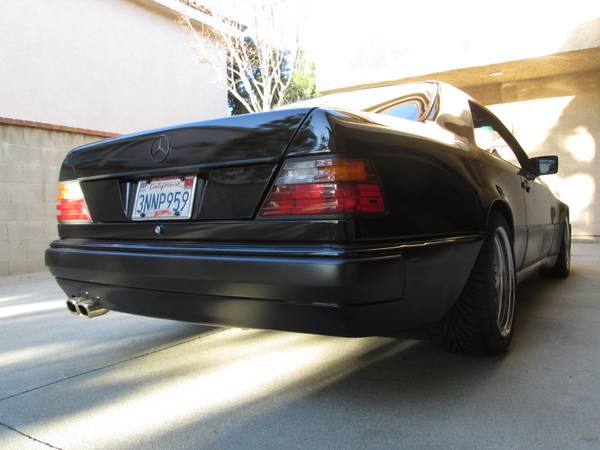 Year: 1994
Model: E320
Engine: 3.6 liter inline-6
Transmission: 5-speed manual
Mileage: "350,000" mi
Price: $15,000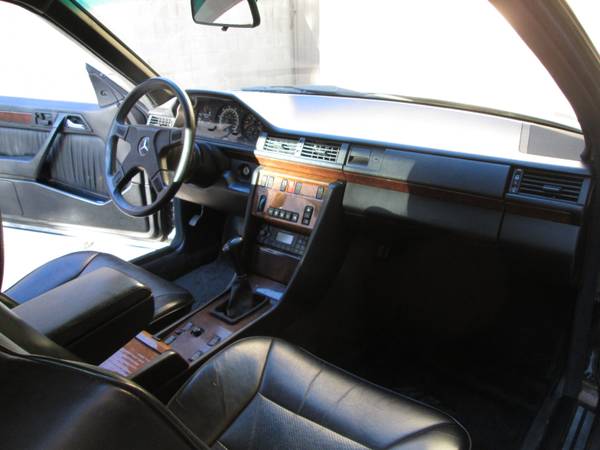 1994 Mercedes Benz E320 coupe converted to a CE36 AMG. This is a conversion, car is not factory E36. Title shows and will show E320 model.

Complete wide body from a w124 500E, fenders, quarter panels, front & rear bumpers, early type hood and grill with euro headlights. Body work was done by a body shop and is all metal work, there are no fiberglass pieces.

3.6L AMG inline 6 cylinder M104 engine from a 1995 C36 with 64k miles.
5 speed manual transmission (717.435 single mass / 0.80 final gear ratio) paired with a 3.07 limited slip differential. Bilstein sport yellow shocks, vogtland springs, lots of parts brand new, bushings, mounts and so on.
Interior is clean, early AMG steering wheel, no rips in the leather, everything in place, everything works, no a/c.
3 piece OZ AMG wheels front 17×8.5, rears 17×10, tires less than 1000 miles on them.

Sold AS IS, price is somewhat negotiable.

Note: if you don't want the AMG chrome wheels, we can work on the price. I do have a set of Brabus type wheels if interested (pictured last) or bring your own wheels.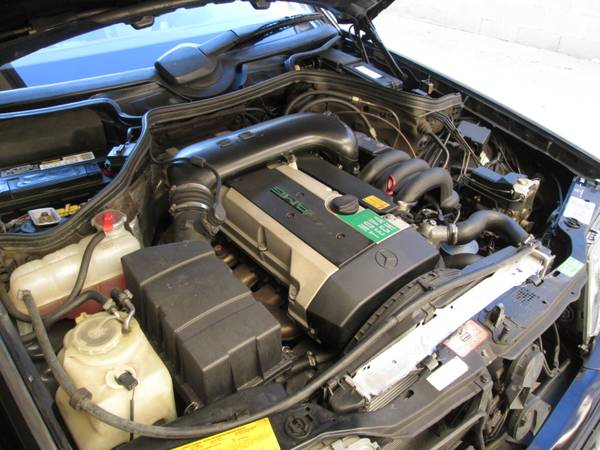 Overall, the execution of this conversion is much better than most W124 coupes I've seen. The 500E bits work perfectly and coupled with the OZ AMG wheels give a serious and purposeful stance. It's not as wild as the widebody AMG Hammers, but it just looks right to me. Okay, I wish the wheels weren't chrome and the paint looks a bit orange-peely in the rear but that's fixable – the design is perfect. But this car isn't limited to look, as under the hood you get a lower mile C36 engine and it's mated to a 5-speed manual with limited slip differential. That's a unique and interesting combination for sure! The suspension is upgraded with top-quality shocks and not-so-top quality springs, but that's the only real letdown – everything else looks spot on here. The price is high relative to other E320s, but in many ways I think the work seems to justify it. I'd be interested how the performance compares to an E36 M3, which admittedly would be lighter but the C36 motor and manual transmission should give close to the same performance as the U.S. spec S50 and inside the Merc is much nicer. Plus, go find another like this…
-Carter