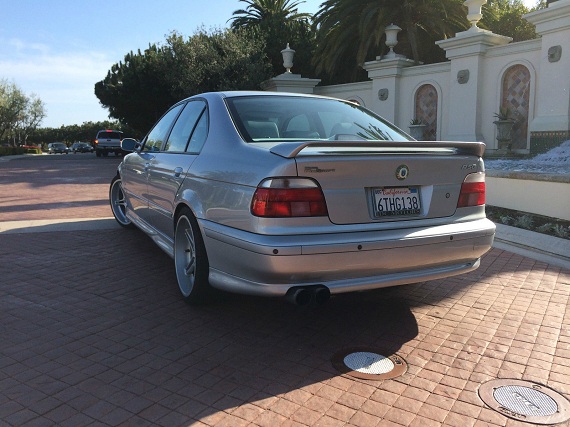 I was so certain that we I had written this car up before as the Racing Dynamics prototype, I initially wrote the headline up as a "revisit". But the year was wrong, the wheels were different, and then I noticed something – that earlier car was an R48, and this car took it to the next level. A full bored and stroked 4.93 liters, the RD50 pushed the performance envelope past the M5. With discrete body modifications and some of the best looking aftermarket wheels ever fitted to a BMW, this is certainly a unique alternative to the normal E39: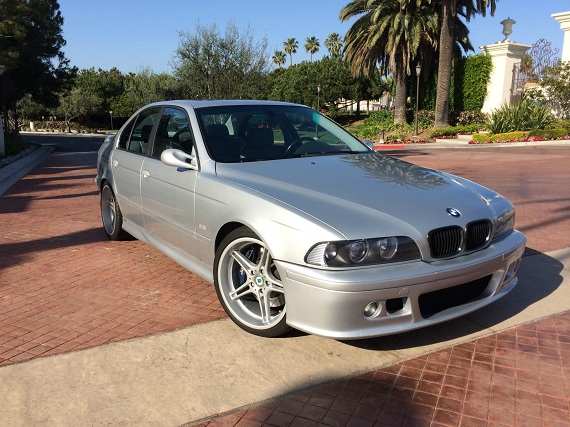 Year: 2000
Model: 540i RD50
Engine: 4.9 liter V8
Transmission: 6-speed manual
Mileage: 128,058 mi
Price: $15,990 Buy It Now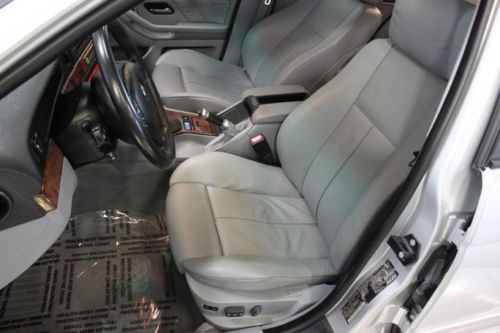 This unique RDSport R50 super-sedan is a completely transformed BMW 540, delivering performance that will leave most of todays best performing sport sedans in your rear view mirror, with the classic style of BMWs ageless 5 series, enhanced with RDSport's classy body trim.

The R50 "stroker" motor rebuild combined with the Jim Blanton performance gearing, provides more low end torque off the line than cars with 20% more horsepower.

Zero to 60 miles per hour in 4.3 to 4.6 seconds (GTechPro recorded )

411 HP @ 5800 RPM

379 ft lb. TQ @ 4350 RPM

The R50 is in excellent condition, having recently replaced most of the major components that might wear down at her age. All active warranties and maintenance records to be provided.

You have to drive this beast to appreciate it. See recommendation from BMW enthusiast and racer Kevin Melhorn:

http://forums.bimmerforums.com/forum/showthread.php?2110279-RD-Sport-R50-For

RDSport modifications

R50 engine rebuild
Cylinders bored to 94 mm
Stroked to 88.8 mm
Displacement of 4.93 Liters
Block clearanced to accept new billet crank, oil squirters moved for optimal cooling, cylinder honing and Alusil coating restored
Kolbernschmidt pistons
BMW factory rods
Custom CAMs
Compression raised to 11.3 : 1
6400 RPM redline
Carbon fiber engine & valve covers
RDSport tubular headers
RDSport dual rotor 355mm front brakes
RDSport chassis kit & stabilizer bars
RDSport E39 body trim: front spoiler, side skirts, rear spoiler
RDSport RD2 5 spoke cast wheels
19" x 9" wide front
19" x 10" wide rear

Jim Blanton custom limited slip differential, 3.46 ratio (can be retrofitted down to 3.15 ratio if desired for $500 plus labor)

BMW Lock Valve (CDV) with lock removed

Xenon Angel Eye headlamps with clear blinkers

Custom strut tower brace

Rogue Engineering short shift kit and leather gear shifter

Rogue Engineering pully kit

Recent Repairs

Radiator, coolant tank and hoses (May 2014)

Trunk and rear side panels painted – touch up (May 2014)

New ABS/ACS Module (May 2014)

New Throttle Body (Feb 2014)

Repaired Instrument Cluster and Radio LED panels (Jan 2014)

Michelin Pilot Sport PS2 tires

245/35 fronts (April 2014)

275/30 rear

NEW M5 clutch and flywheel (March 2013)

Brake rotors, hats, pads replacement (Brembo F40 355mm slotted rotors and pads 2011)

Complete R/R of timing rails, chain, NEW VANOS units, cam sensors (2011), valve covers powder coated

Replaced water pump (2009) Replaced MAF, injectors and o2 sensors

Rebuilt transmission – June '07 (Bavarian Auto Recycling – lifetime warranty with prepaid labor)

Alternator (2007)

Various suspension repairs (2007/2008)

Intake and valve gaskets (2006)

Recent Dynojet and Maha Dyno runs show little wear and tear, stout and strong through to redline

Leak Down and Compression Test in February 2014

THIS IS A GEM, ONE OF A KIND, HIGH PERFORMANCE SEDAN

GOOD LUCK BIDDING!

Terms: The vehicle is for sale by a private party (not a dealer) and therefore it is Sold As Is. Please be sure that you serious and ready financially prior to bidding. $2000-deposit is Due within 2 days of the end of the auction. Remaining balance is due within 10 days of end of auction. Buyer is responsible for shipping, or I can also help with arranging the shipping. Method of payment: Cashier's Check / Money Order or Wire Transfer.

Seller reserves the right to end auction early. If you have any other Questions please call me @ 949-338-3588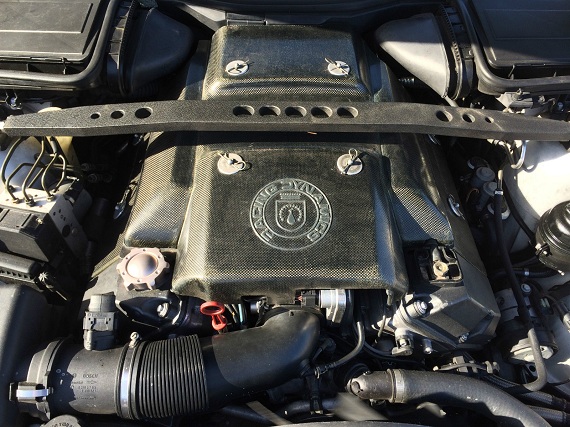 There is really a lot to like here; RD sport seemingly picked up the reigns from companies like Alpina and Hartge, but like those marques the RD50 is exceedingly rare to see. Mileage is average but condition overall is great; the modifications are subtle and tasteful while still standing apart. While I'm generally not a fan of the largest wheel you can find, these 19″ versions sure look incredible on this package – even if they wouldn't last long on roads around me. The interior also looks smart and clean. Maintenance and records on this rare to see car are up to date, complete with motor logs. If you want a neat alternative to the M5, this is it. The pricing is a bit below most of the E39 M5 crowd, so it's not even unreasonably priced. In general, when you get into these special built motors you need to factor in some repairs in the future, but boy does this package seem pretty compelling!
-Carter