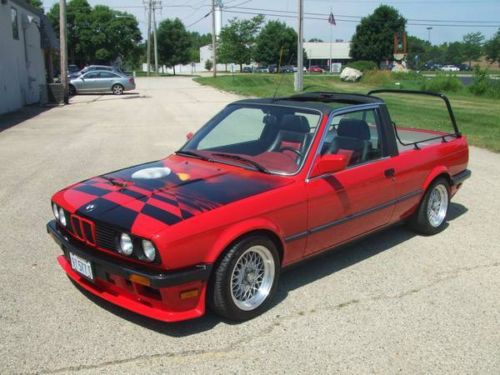 Okay, if the Brabus-off from earlier was a bit…well, odd, I have another pairing that's a bit unusual too; though, to be fair, only 50% of this duo is really unusual. I'm guessing it won't take much much imagination to guess which of these cars is the odd man out. Today we have a Hartge modified 323icamino, and to compare in the unusual tuner world, a Japan-only model of the E30 built by Alpina – the B6 2.7. Let's start with the RanchE30o: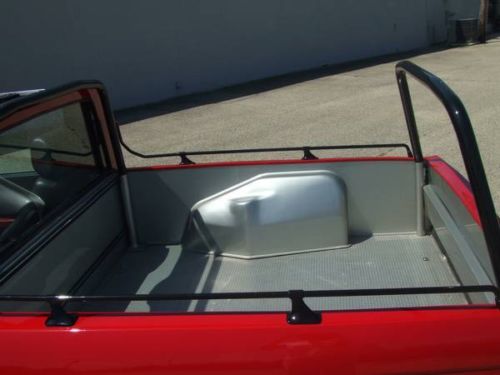 Year: 1984
Model: 323i
Engine: 2.3 liter inline-6
Transmission: 5-speed manual
Mileage: 3,060 mi
Price: $17,000 Buy It Now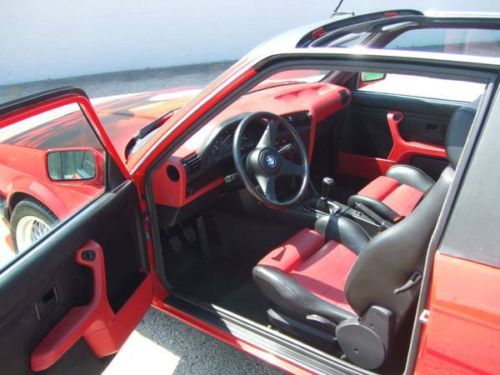 BMW 1984 323i Modified to Pick Up Truck ~ Very Rare Custom Car ~
Only 2 cars were authorized by BMW for Auto Kocher of Heidelberg Germany to be custom modified to pick up version!

** Translated from original paperwork written/typed in German **

VIN # WBAAA710709164329
Mileage: 3060
Engine: 6 Cylinder
Transmission: Manual
Power rear and side windows
No air conditioning
Removable roof
Engine: Otto Combustion
Maximum Speed: 130mph
Power: 128 bhp @ 600RPM
Service Load: 860lbs.
Seats: 2 (Incl. Driver)
Overall Dimensions: 170L x 65W x 55H
Empty Weight: 2557lb
Perishable Load: 3,447lbs.
Perishable Axle Load: Front 1675lbs
Perishable Axle Load: Rear 1896lbs
Vehicle with Hartge Exhaust System
Removable Roof Component
Modifications made in 1983:
Engine
Manufacturer: Hartge-BMW
Engine Type: 236EB
Bore: 80mm (3.15″)
Stroke: 76.8mm (3.02″)
Number of Cylinders: 6 Serially Arranged
Actual Displacement: 2316cm3 (141.6CID)
Ignition Sequence: 153624
Compression Ratio: 10.0 to 1
Power: 128 bhp @ 6000RPM
Fuel Injection
Type: L-Jetronic
Air volume Meter: 0280 202 031
Throttle Valve Flange: 1 285 330
Controller: 0280 001 301
Fuel Pressure Regulator: Y 437762014
Injection Valves: 0280 450 208
Electrical System
Alternator Bosch 0 120 489 030 031
Distributor Bosch 0 237 302 038 PGFUD 6
Intake System
Air Filter BMW 1 278 441
Filter Cartridge 1 271 254
Exhaust System
Exhaust Elbow Fan Exhaust Elbow Hartge House Brand
Premuffler: Hartge 18 434 (bosal 281-853)
End Muffler Hartge 18 437 (bosal 280-03)
Cooling System
Water cooling with pump and thermostat
Fan Visco-fan BMW 1273086 9blade 16.5″ diam. V-belt driven
Engine BMW236 EB was modified by Hartge as follows:
Cam shaft, manufacturer Schrick with 280° aperture angle and valve stroke of 10.3mm (.406″)
Valve guides shortened at intake and exhaust ports.
Modified combustion chambers, intake and exhaust ports.
Increased compression ratio to 10:1 by milling overall height of cylinder head to 124.7mm±.1mm (4.91″±.004″)
Changed fuel injection system pressure.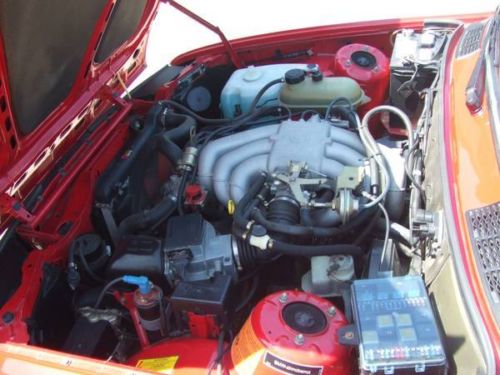 Much like the ForTwo from earlier, 11 year old Carter thinks this E30 pickup conversion is pretty cool. But then, 11 year old Carter thought the Subaru Brat was a really cool vehicle, too. If I'm honest, I still have a soft spot for the Brat, and this E30 really seems to channel the simple design. Outside of the odd hood mural, the basis seems to be really neat; BBS wheels, what appears to be lowered suspension tied to a Hartge modified motor and exhaust. It's documented as well, being apparently one of two produced presumably for promotional uses. If you're an E30 fanatic and live in Southern California, this could be a really fun vehicle – strap some surf boards to the roof, turn on some Van Halen, don your florescent "Vaurnet France" shirt and go have a blast. Strangely, $17,000 doesn't even seem that unreasonable in the world of crazy E30s these days….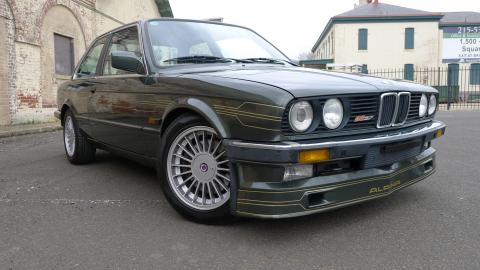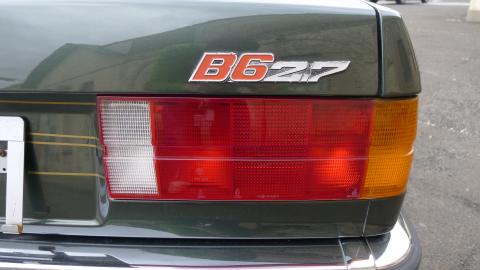 Year: 1986
Model: Alpina B6 2.7
Engine: 2.7 liter inline-6
Transmission: 5-speed manual
Mileage: 75,000 mi
Price: $29,900 Buy It Now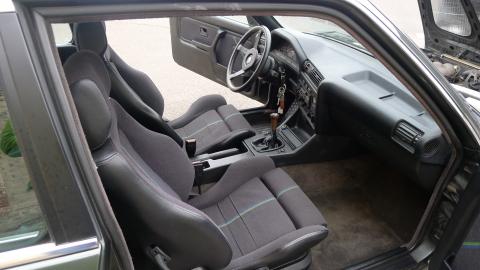 This 1986 Alpina B6 2.7 was exported to the US from JAPAN few month ago . Number 36 in a series run of 50, the seller has been told by those at the US-based Alpina Archive and several Alpina enthusiast friends that it is the only one currently in the USA. Powered by a 220 HP, naturally aspirated 2.7L six, these cars offer a broad torque curve—an Alpina specialty—and the seller notes that it makes for effortless performance that can easily tame S14 M3 cousins. The car is offered in a strong running condition with 115.000 kilometers from new. The car is a genuine Buchloe built car with the and an Alpina VIN (WAPB627006CA210036) added to the car due to their manufacturer status in Germany. . Accident free and equipped with all-original bodywork, . The car is offered with clean PA title.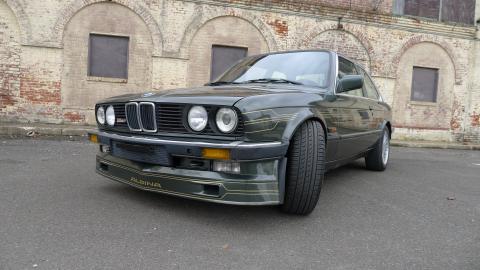 The Alpina modified E30 might just be one of the hottest items in the BMW world right now, but the B6 2.7 is a bit of an odd cat. That's because the B6 is generally identified with the 2.8 liter motor, or even the later 3.5. Indeed, the 2.7 motor is usually related to the C2 designation. But Japan got some special items, and the B6 2.7 was one of them. The Alpina Archives tell us the change from C2 2.7 to B6 2.8 came about specially because of the launch of the M3, which was less expensive than the C2 2.7 model. But Japan had different rules as we've seen with the larger motors, so they got a run of 2.7 equipped B6s. The power rating the seller claims is likely off based upon other information available; the non-catalyst 2.7 in the C2 was rated at 210 horsepower, and with a cat – likely how it traveled to Japan – dropped that output to 204. The usually comprehensive Alpina Archives lists virtually no information on the B6 2.7 (other than that it exists), and no models are listed in the registry – so we have to take the claim that it's the only one in the U.S. and one of 50 at face value, unless someone has better information. The numbers sound likely to be correct and believable though. Condition appears to be very good overall, and Agate Green is a really cool color matched with the Alpina details. Given the ask on some other Alpinas recently, the nearly $30,000 asking price may not be far out of line – though truth told it's a limited market that will be interested in this car over a similarly priced M3.
Despite my general love for all things Alpina, I think if I had disposable income it might just be that pickup I'd end up with. As a talking point, fun show vehicle, and neat bit of history it would certainly be an interesting way to show your love of Tuner BMWs.
-Carter