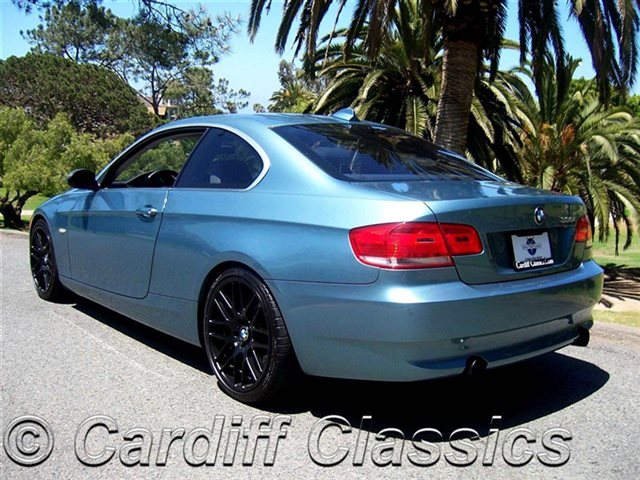 A few months ago at a gathering of friends, two BMWs were present – my friend's E46 M3 and his acquaintance's E82 135i. A bit under my breath, I mentioned to him that I still couldn't get over how unattractive the 135i was compared to the M3. I may have said that the E82 looked a bit like a really poor quality bodyshop repaired a E46 that had been both in full frontal and rear crashes – poorly. But my friend countered that if anything, that 135i was faster and more fun to drive than his M3. Looking back, I paused, and thought "Could I?" The answer remains no in my book, but it does raise an interesting question – with E92 335i prices dropping within reach of the higher E46 M3s, which is the better choice?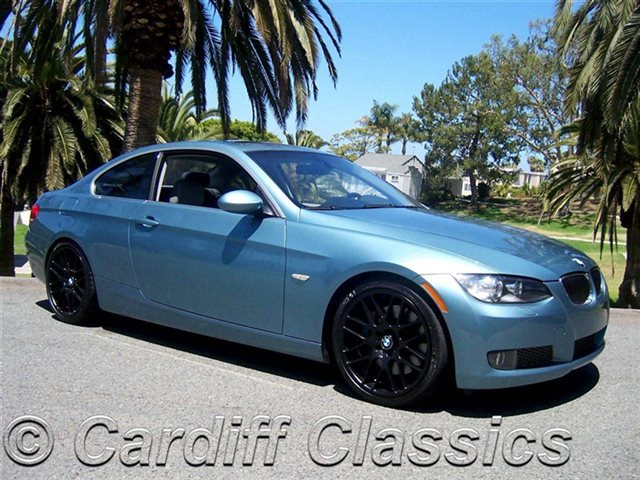 Year: 2008
Model: 335i
Engine: 3.0 liter twin-turbocharged inline-6
Transmission: 6-speed manual
Mileage: 66,370 mi
Price: $21,000 Buy It Now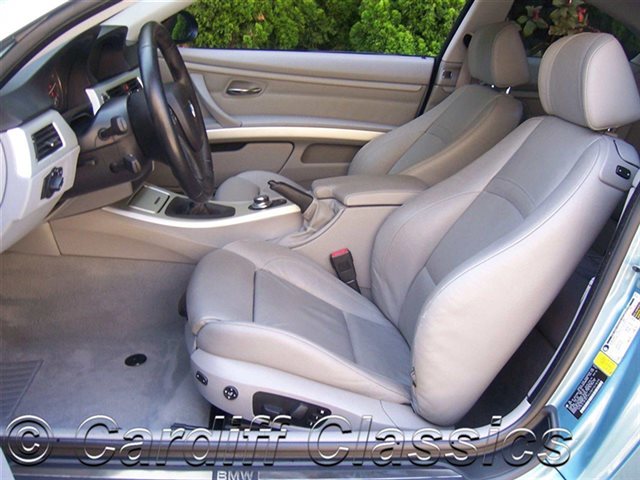 Vehicle Overview
** 2008 BMW 335i Coupe – 66,400 Miles – Rare "Atlantic Blue Metallic" over Dove Gray – 19″ M3 CSL Wheels – 3.0L Twin-Turbo I-6 – 6-Speed MANUAL Transmission – Heated Seats – iDrive **
Cardiff Classics is proud to present this excellent "Atlantic Blue Metallic" BMW 335i. It is somewhat rare due to not only its majestic color, but also because of it's equipped with a great 6-speed manual transmission.
This example has covered barely 66,400 miles over its 6.5 years on the road and has been extremely well cared for, and it shows in the over all condition. The Dove Gray full leather interior is in remarkable shape and the seats show no signs of wear or fatigue.

66,375 Original and Accident-Free Miles
"Atlantic Blue Metallic" over Gray Leather Interior
3.0L (Twin-Turbo) Straight-6 Engine Producing 300 Horsepower
Dinan Exhaust ($1,800 and CA Legal)
6-Speed Manual Transmission
Sport Package
Active Cruise Control ($2,400 option)
DVD Based Navigation ($2,100 option)
Power Front Seats
Heated Front Seats
Power Moonroof with Tilt
Brushed Aluminum Interior Trim
Push-Button Start
Multi-Function Steering Wheel
Premium Package ($2,650 option)
Logic7 HiFi Surround Sound System with HD Radio
Voice Command
60:40 Split Rear Seats
19″ Black 'M' CSL-Style Wheels ($1,000 option)
Newer Michelin Pilot Super Sport Tires
All Original Manuals
BOTH Keys

If you are looking for a great BMW Coupe with power and comfort, this is fantastic choice.

Please contact Cardiff Classics located in North County San Diego (25 minutes North of the San Diego Airport) at 760-632-5555 with any questions. Thank you.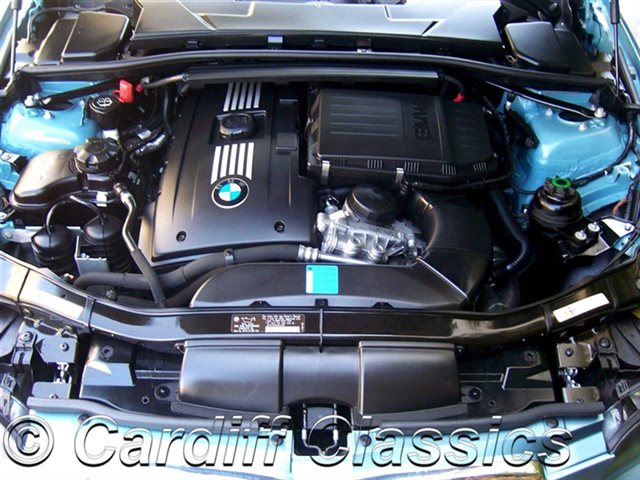 It's ironic that after a recent post on the Atlantic Blue M3, here's an Atlantic Blue 335i. And while that shade may seem like an odd selection for the M car, I think it looks really nice on this E92 Coupe. What I don't like are the black wheels, but a bit of paint could cure that problem. Inside the grey leather looks nice and the E92 has a much more modern feel than the E46, plus it's a bit more upscale. Miles are lower and there are a few more bells and whistles that were available on the newer car. Finding 6-speed manual 335is if anything seems a bit more difficult these days than the E46 M3s, and perhaps that's because their original owners are still hanging on to them. There were some fuel pump issues with early N54 cars, but generally speaking the twin-turbo inline-6 has developed a strong fanbase and there's no denying it's capable of serious power. But would I choose this car over an M3?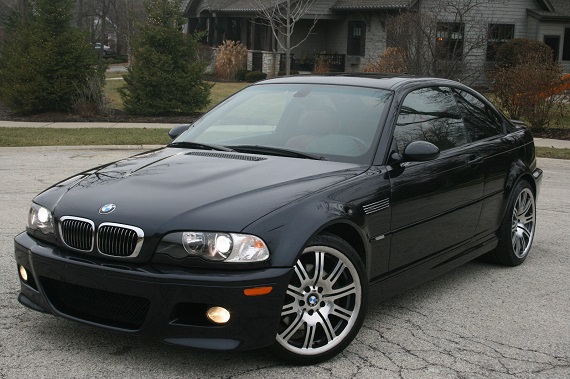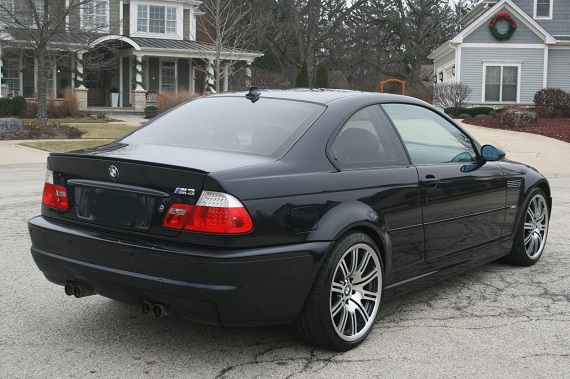 Year: 2006
Model: M3
Engine: 3.2 liter inline-6
Transmission: 6-speed manual
Mileage: 86,121 mi
Price: $23,900 Buy It Now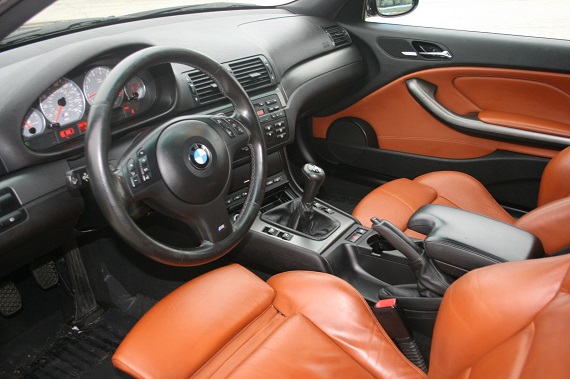 2006 BMW M3 COUPE 6speed MANUAL

86,xxx Miles might go up slightly
CARBON BLACK ON CINAMON INTERIOR W/ TITAN SHADOW TRIM

6SPEED MANUAL TRANS
PREMIUM PACKAGE

COLD WEATHER PACKAGE

OEM/FACTORY 19" M WHEELS STYLE 67

Rear automatic sunshade

Ski-bag

Seats fold down in the back !

Carbon Black Exterior
Cinnamon Interior

1 owner !!!
Previous California Car !!!
New Clutch !!!

New Breaks !
NEW BATTERY !

All Maintenance done by professional shop !
Michelin Tires
2 Original Key's
All Books Included !
Clean Carfax ( I will provide )

No Joy Rides No Low-ballers
Inspections are very welcome ( will help set up PPI )
This Car is 100% stock and unmolested ! Adult owned !

This is an excellent example of how amazing a Iconic E46 M3 should be !
It has been babied since day one in California! Needless to say this car has never seen snow .
It always sat in the garage . I am a huge BMW enthusiast and know these machines inside out .
I've owned every generation M3 on the market ( available to public ) and nothing rides like the E46 !
The 6speed transmission ( not the SMG garbage ) shifts absolutely flawless . The clutch was replace at 78k so it's fairly new ! Breaks are ewer all around !
NO PRIOR PAINTWORK ! NO DAMAGE ! It has the 19" factory M wheels that make huge difference in looks etc. The interior shows no excessive wear it is not faded anywhere !
NON SMOKER ! No funky or foul odors !
Minimal curb rash , tires are in fair condition but not new ! I would consider the car to be in above usual condition for miles and year , Mint to be more specific .
Like I stated before 100 % Stock no aftermarket part or any other non-sense!

I took as many pictures as I could I hope they are clear enough how ever if you have any questions or concerns please contact me via email or phone .

Save thousands on Taxes and Fees buy buying private !
Financing available thew local dealership ! ( contact me for more info )

Please call me with any questions !!!

Please contact me before bidding if your you have a 0% !

CALL ME 630-290-0755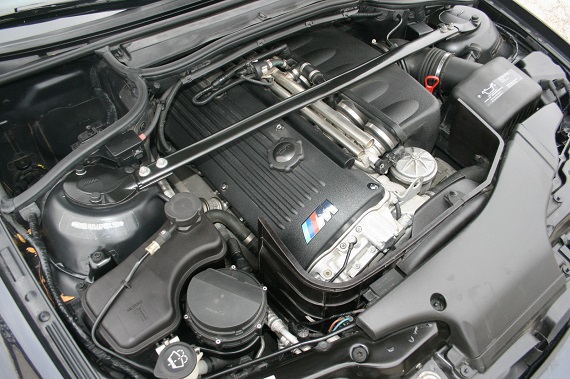 Carbon Black isn't my favorite E46 color, but presented well it does look really stunning. Unfortunately, that means full sunlight with a great camera or it just looks a flat. However, in the right light the color is amazing and the Cinnamon leather in this example really sets it off from the typical black or greys that usually adorn M3s. I also really like the 19″ polished wheels; they're not as sporty looking as the Competition Package wheels/CSL wheels, but they make the M3 look really special. And to me, that's what the M3 is about – it's a special car even though they made a lot of them. Does it matter that in a drag race the 335i might bully you? To me, no; there will always be a newer and faster car coming out. I'd rather have the special package, the car that makes me smile and feel warm inside – and between these two, that's the M3.
-Carter