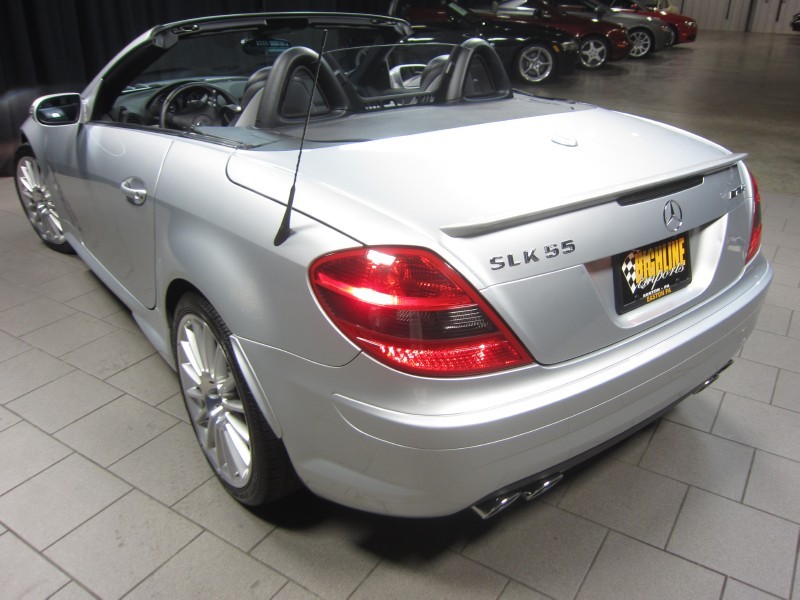 We don't often feature SLKs here on GCFSB.com, nor do we often feature any of the "three German hairdressers." The Z3, TT and SLK were all popular, and in general all hated by enthusiasts but loved and desired by the public at large. But in each of their own ways, they had something special to offer enthusiasts. For the TT, it was all wheel drive, turbocharged power and a body that has aged better than most French wines. For the Z3, there was the undeniably sporty Z M Roadster and the fastest breadvan in the world, the Z M Coupe. What did the SLK have to offer then? Well, the nutters at AMG decided that it needed a 5.5 liter V8 mated to a 7 speed auto. With 355 horsepower and enough torque to melt your tire budget like the proverbial knife through butter, these cars were the closest thing the Germans had made to both a hot-rod and a joke. Still, as one just like today's silver example rumbled by me on a particularly sunny day last week, the thought crossed my mind that they were very undeserving of their lack of respect. V8 week offers us the opportunity, then, to take a peek at the alternative to the Z M Roadster and the Boxster S: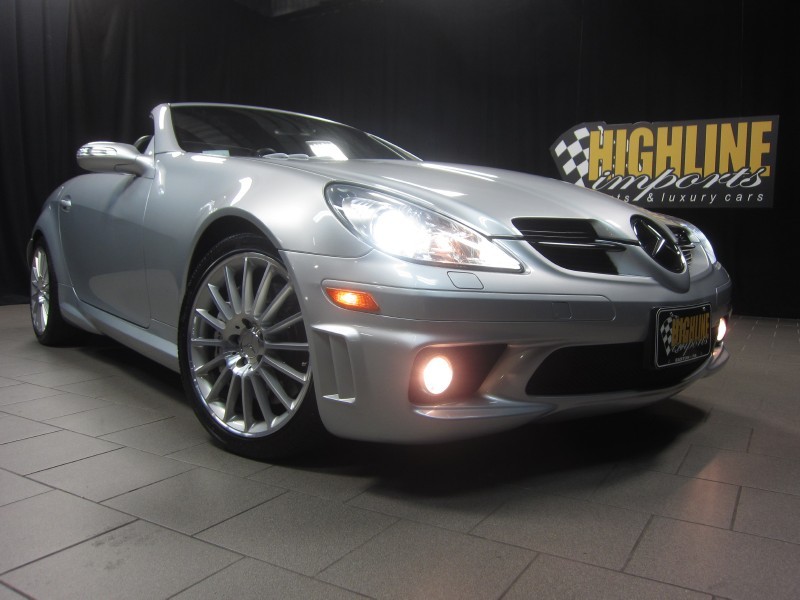 Year: 2006
Model: SLK55 AMG
Engine: 5.5 liter V8
Transmission: 7-speed automatic
Mileage: 53,183 mi
Price: $28,900 Buy It Now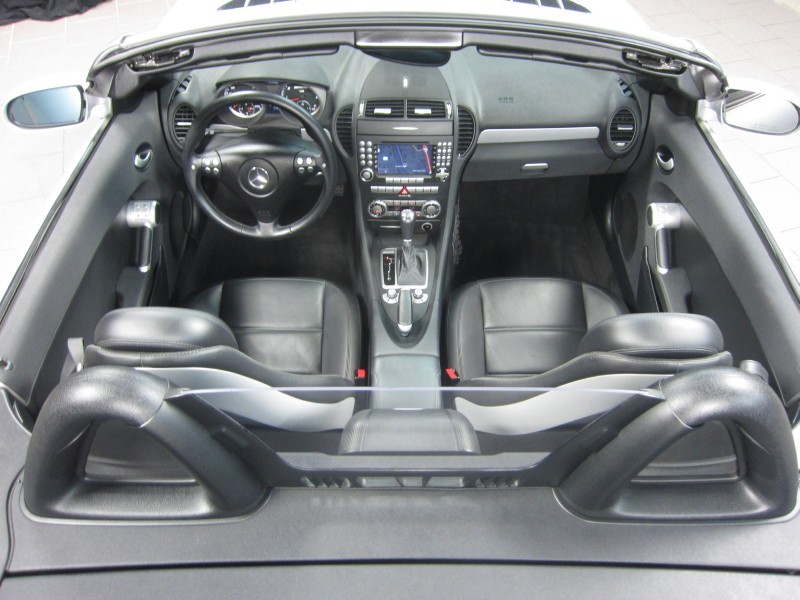 2006 Mercedes-Benz SLK-Class 5.5L AMG

WHY THIS CAR IS SPECIAL…

-355HP 5.5L V8, HAND ASSEMBLED BY AMG

-7-SPEED AUTOMATIC WITH AUTO/MANUAL

-INNOVATIVE "AIRSCARF" NECK WARMERS!!

-PREMIUM PACKAGE

-6-CD CHANGER AND SATELLITE RADIO

-1 OWNER, NO REPORTED ACCIDENT HISTORY

-EXCELLENT CONDITION IN AND OUT

WE TAKE ALL TRADES

WE CAN SET UP FINANCING FOR MOST STATES

WARRANTIES AVAILABLE AT UNBEATABLE PRICES

THIS VEHICLE HAS BEEN INSPECTED BY OUR IN-HOUSE MASTER MECHANIC

CALL 610-250-5600

YOU DO NOT HAVE TO WAIT FOR THIS AUCTION TO END! IF THIS IS THE CAR YOU'VE BEEN LOOKING FOR, CALL MIKE AT 610-250-5600 AND HOLD IT WITH A DEPOSIT! WE END AUCTIONS ON A DAILY BASIS!!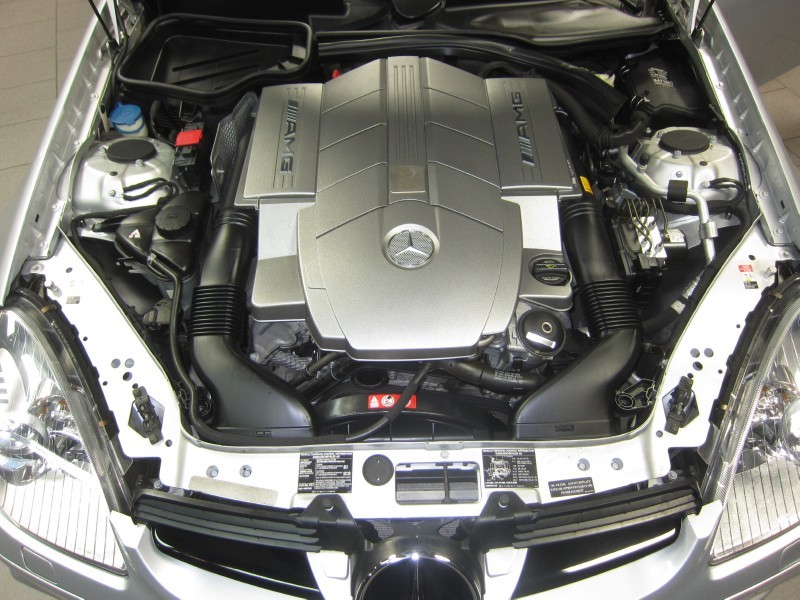 Speaking of the Z M Roadster and the Boxster S, this car is priced almost squarely in the market for those cars. All three have very different personalities, but while arguably the SLK is the least sport-oriented of the three, it's the only one with a rumbling V8. Further, while the other two are like scalpels to carve up curves, this car approaches life more as a sledgehammer to destroy it. Seriously, when I look at the front of this car I just keep hearing "HULK SMASH!" in my head. Maybe it's not for you, but this is the type of bonkers car that I'm really glad someone had the hutzpah to build. Frankly, at the time it was just a bit shocking that it was Mercedes-Benz that was the one to build it!
While some Mercedes-Benz cars from this generation would give me pause buying used based upon their problems with build quality issues and heavy reliance on technology that seems outdated and breaks (pretty much the rest of the line-up), this car hearkens back in some ways to one of my favorite Mercedes-Benz cars ever made – the original SSK. Mostly motor with a seat and a gas tank, that car was even more monstrous than this car, but this is a beast that can be daily driven unlike it's spiritual grandfather. Couple that with a slick folding hardtop (unlike the BMW or Porsche), and you have a reasonable most-seasons car that is guaranteed to give you lots of smiles. Sure, it's not a track car by any means, but honestly can you push any of these cars to their limits legally on the back roads near your house? Nope. So why not have a little fun and stop being so serious?
-Carter