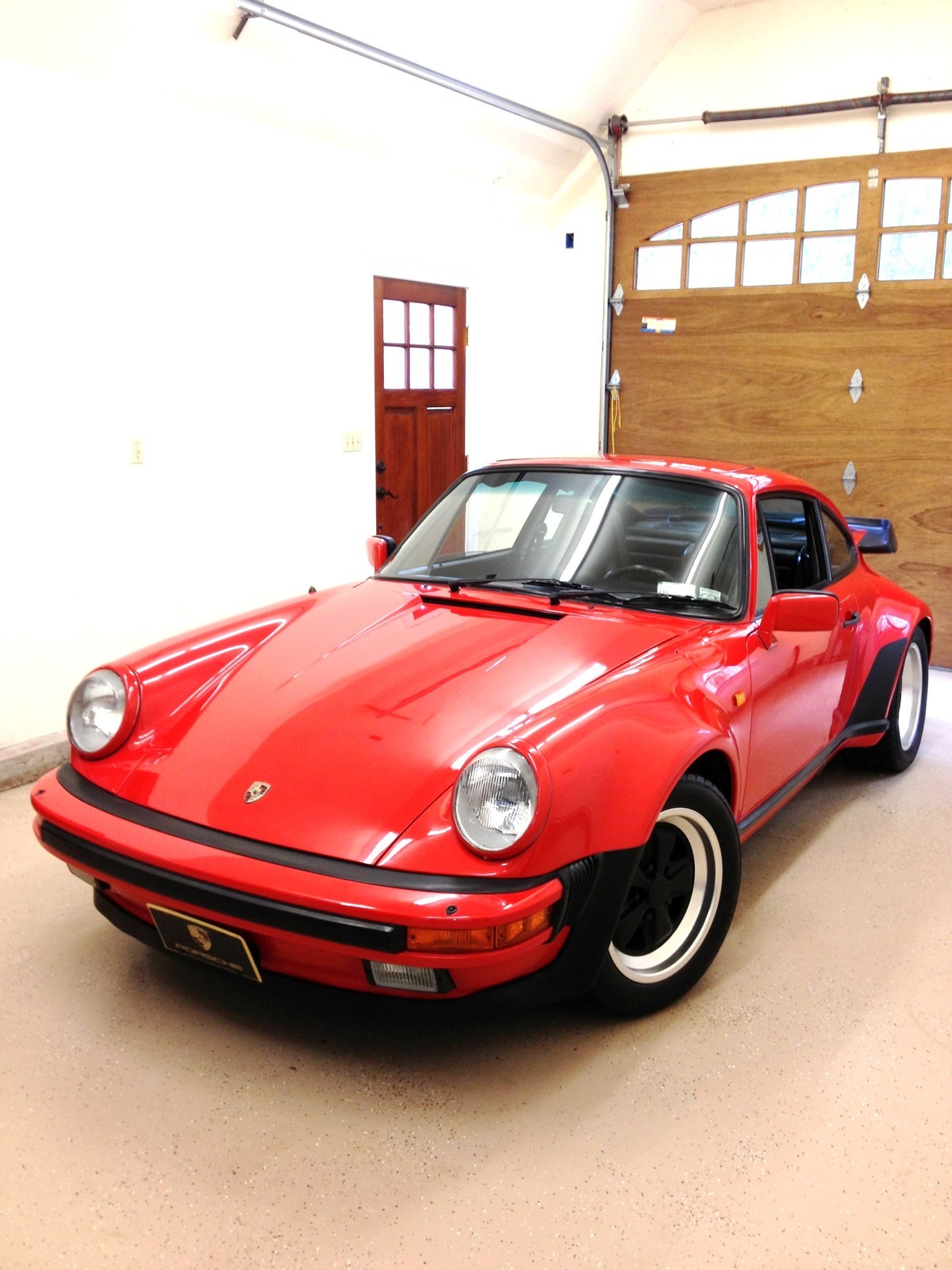 The Porsche 930 is no stranger to these pages. Many of us hold in high regard the various 911 iterations produced from 1978-1989, from the debut of the SC until the final 3.2 Carrera rolled off the assembly line. Add in a turbocharged 3.3 liter engine and wider rear fenders and the 930 married a classically aggressive aesthetic with more than adequate power. These cars rewarded attentive driving and that's why we love them. For a few years in the mid-80s, Porsche withheld the 930 from the US market over concerns about meeting stricter US emissions requirements. The car was still sold in Europe, however, which allowed cars such as the one featured here to make their way over to US shores. This 1984 Porsche 930 is located in New Jersey and comes in the always excellent red on black color combination.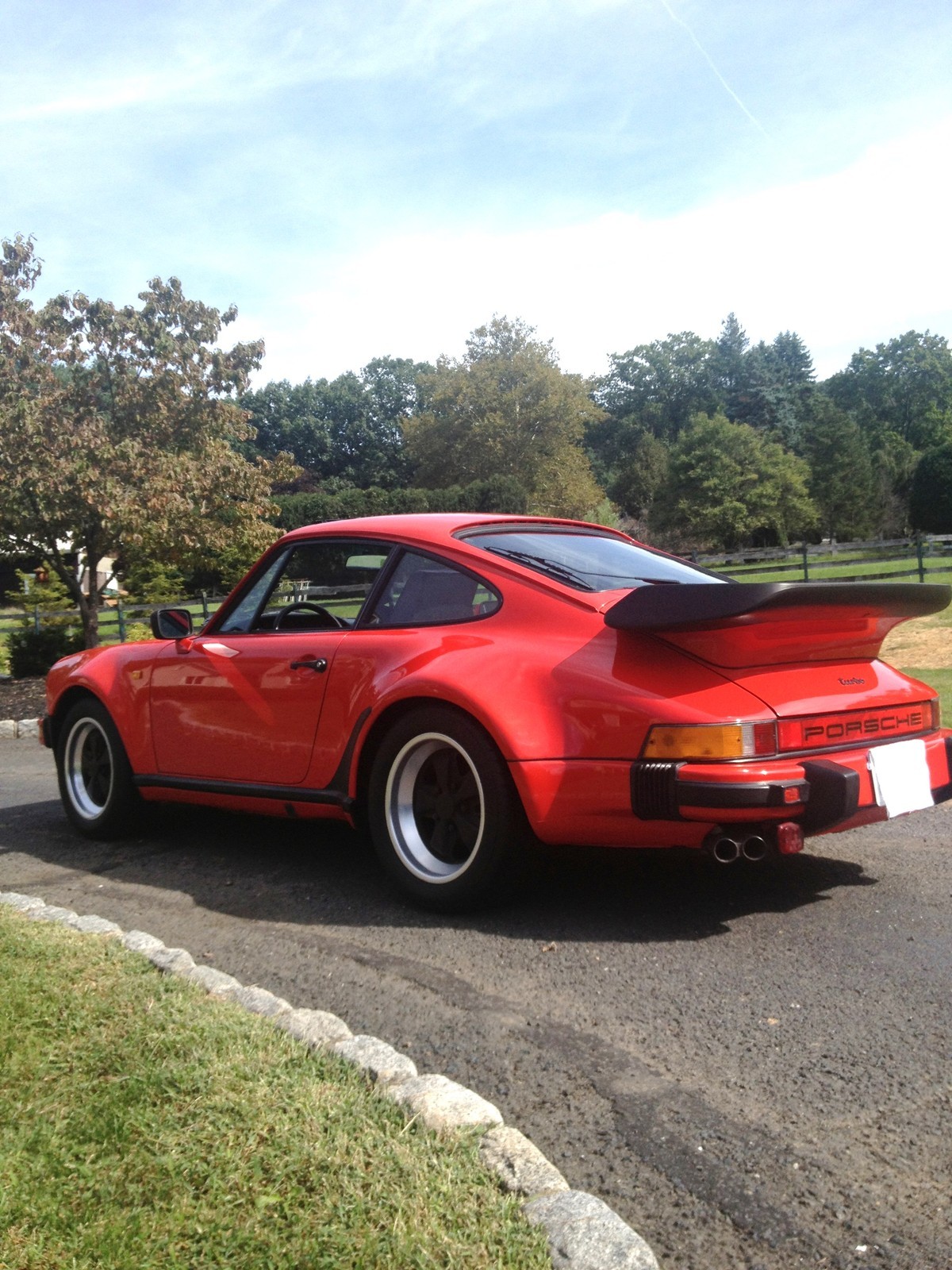 Year: 1984
Model: 930
Engine: 3.3 liter flat-6
Transmission: 4-speed manual
Mileage: 78,431 mi
Price: Auction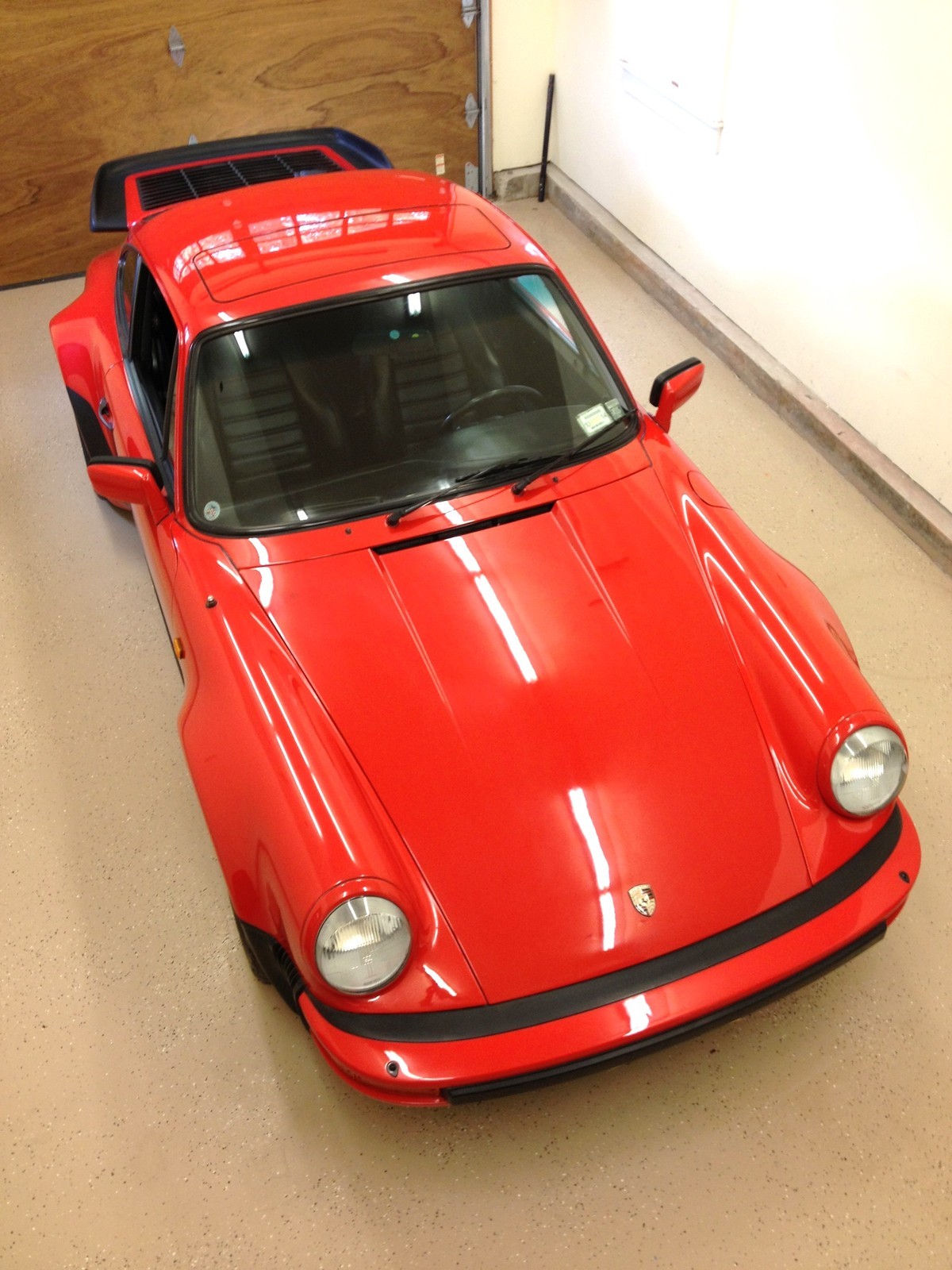 I have for sale my 1984 Porsche 930 Turbo. This is a Euro delivery car as there were no US built cars. This is a very sought after Porsche as they are very rare. It was brought in legally with all paperwork included. This is an investment grade collectible Porsche that is increasing quickly in value. 1984 930 Porsches were the fastest of all 930 Porsches until 1989! I am selling at no reserve. If you have been looking for a stock original Porsche that has been maintained to the higest level, please, read more –

EXTERIOR: The exterior is in superb condition and has never been in an accident. All panels are original. The underneath is rust free. The paint has a beautiful high gloss and there are no dents or scratches. There has been some small stone chips however they have been professionally touched up. All gaps are as factory and doors, trunk and engine lid open and close as they should. Windshield has no chips or scratches. All lights including fog (front and back) lamps work. Original Fuchs wheels are true and in excellent condition. Rear glass wiper works.

INTERIOR: The interior is all original! It has the optional sport seats covered in leather. The steering wheel is also the optional sport wheel. Door panels are like new. The dashboard is absolutely beautiful! There are no cracks or wear marks. All gauges work 100% and are accurate. Clock does not work. The factory stereo works well. All interior lights work. All original seat belts are clean and operate like new. The headliner is perfect. Optional factory sunroof opens and closes quickly. The original driver seat bolster is showing some wear but it is original. I also have the original factory floor mats that are included.

MECHANICS: There has been two prior owners, both PCA (Porsche Club America) members. They maintained this Porsche to the highest standards – just look at the quantity of receipts! Any time this 930 needed a repair or maintenance it was done without hesitation. Repairs include an engine rebuild, suspension, shocks, brakes, clutch, exhaust and much more. The car starts right up and idles perfect. The clutch engages smoothly and shifts as it should. This 930 Turbo runs cool and has perfect oil pressure. The air conditioning blows cold. Dunlop tires have excellent treat but should be replaced due to their age. 1984 930 Porsche was the first year the factory installed pressure fed timing chains. It also has the optional rear locking differential. This 930 motor has been kept to stock factory specifications which is preferred for both reliability and originality. Engine and transmission are original to this car.

Car comes with factory tool kit, factory jack, two original keys, original owners manuals, receipts, prior owner information, custom car cover.

Factory options: C07,D07,018,220,409,469,559,650 AS STATED ON PLATE.

I encourage inspections, however, they must be done prior to the end of the auction. I do have it for sale locally so I reserve the right to end the auction at any time. Please email me for any other info or if you would like to talk on the phone. I would gladly call you or I will give you my number.

NOTE: correct VIN is WP0ZZZ93ZES000400, eBay listing field would not accept this number?

Thank you for considering this Porsche 930 Turbo!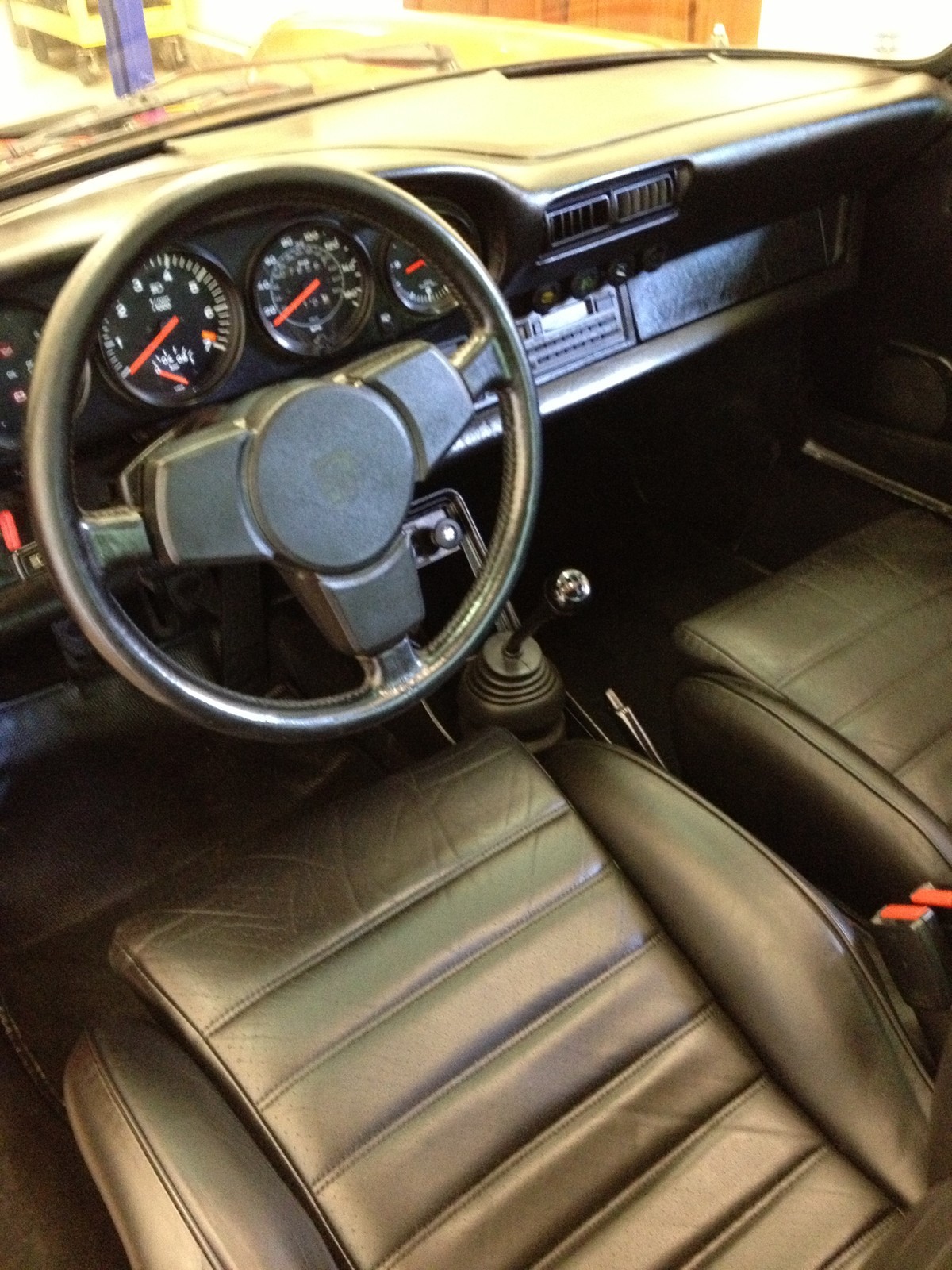 No reserve! The seller is clearly very excited about this car and it's hard to blame him. The contrast of the black Fuchs wheels with the red paint is always a favorite and in general this car presents very well given that it's seen almost 80,000 miles. A well documented 930 in original condition that has been well cared for doesn't come on offer too frequently without reserve. Right now bidding has this one up to $38,988 and I'll have an eye on where this car ends up. As it stands, this is a beautiful example of a fantastic '80s sports car.
-Rob